This post was sponsored by DePuy Synthes as part of an Influencer Activation for Influence Central, however all opinions expressed in my post are my own.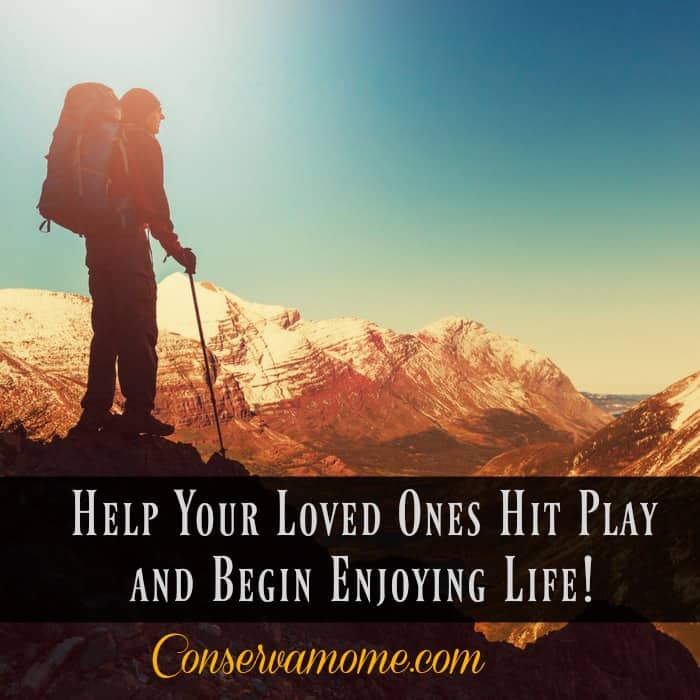 When my husband was younger he played High school & College Football. It was an experience he absolutely loved ,but sadly destroyed his knee. For years after he's done things to help with the pain like physical therapy and ibuprofen. However, recently the pain has gotten worse,to the point where many activities he use to enjoy have become harder on him. Even activities with our active kids have become painful for him. So after a recent episode, he decided he was done hitting pause on his life and was ready to Hit play and with that he visited a physician to start discussing knee replacement surgery and begin enjoying life!
It's taken him a long time to get to this point even though the pain has been extreme at time. Living with the pain can be an easier choice for many because of the many fears associated with surgical procedures. However, let's faces it, technology has come a long way and recuperation time has significantly diminished having knee and hip replacement surgery patients out and about in no time,finally giving people the life they've missed.
Because suffering from hip and knee pain can make your life go on pause even having you miss out on the everyday life with family. Sadly,even the little things may make you "sit it out" or "hit pause".
For my husband loosing time from work and family has been the biggest stress in his decision. So I was happy when he decided to head to the doctor to discuss his options for relief. All it takes is a call and you'll be able to sit down and discuss how you can finally have relief in your life. There are hundreds of thousands of knee and hip replacement surgeries done a year. Sitting down with a doctor will help you see what your options are, helping you hit play on life finally being able to do what you love and be with those you love.
Check out this great video and learn how to hit play on life!

Life is about those little moments and memories you make with your loved ones.  Find a physician in your area who can talk to you about potential solutions for your hip or knee pain. Don't miss out on life you can be having! Find out more at TimeToHitPlay.com. Check out the"Physician Locator" after the video ends to learn more!
I'm happy that my husband is taking a proactive role in his health. You can too! Check out TimeToHitPlay.com and begin living life again to the fullest. It's too short to hit pause!