This easy Hand Painted Baby Pants tutorial will turn a plain pair of inexpensive baby pants into a fun trendy set of pants they can wear on any occasion.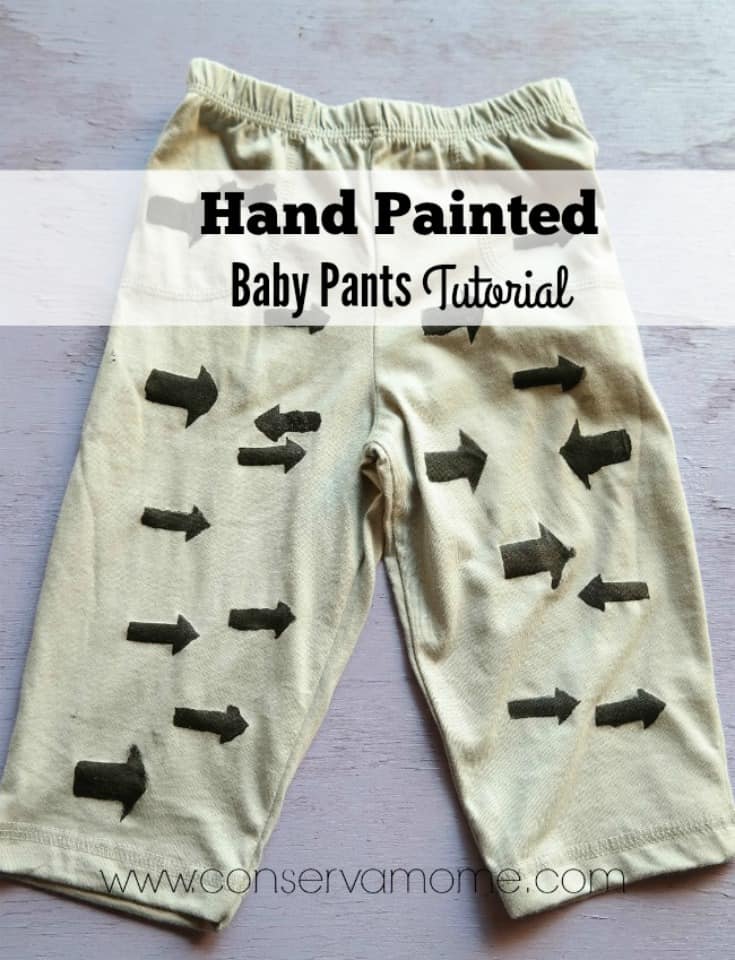 I love unique clothing for my kids. However, it can become pricey keeping up with all the cutest fashion trends. One of my favorite ones are painted pants. If you go through Instagram chances are you will be able to see tons of pictures of the cutest babies wearing the cutest pants and leggings around painted with even cuter designs. So I decided to try my hand at my own pants. Now believe it or not it took me about 4 tries to get this right. I used various paint types and ideas but this one was the one that worked best. I even tried airbrushing it on but that was a whole disaster that resulted in a ruined manicure and black hands for 3 days.  Needles to say I got a lot a questions about taking up mechanics and my hubby kept asking why I was spending so much money going to Michaels and Hobby Lobby.
What ended up working:
Any pants will do, leggings, baby leggings pants,etc. The ones below are from onesie and cost about $2.00 at Walmart.
Stencil
Multi Purpose paint (make sure it says for fabric) I went with Apple Barrel but Tulip should work as well.
Sponge brush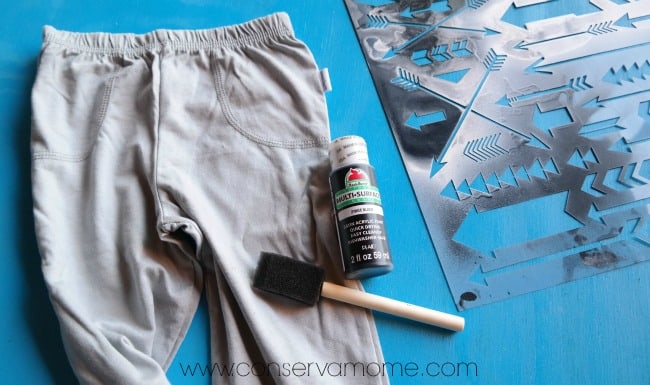 To begin (And one of the most important steps) make sure you place paper or newspaper between the pant legs or the paint will stain through. Please don't skip this step because you'll ruin the pants.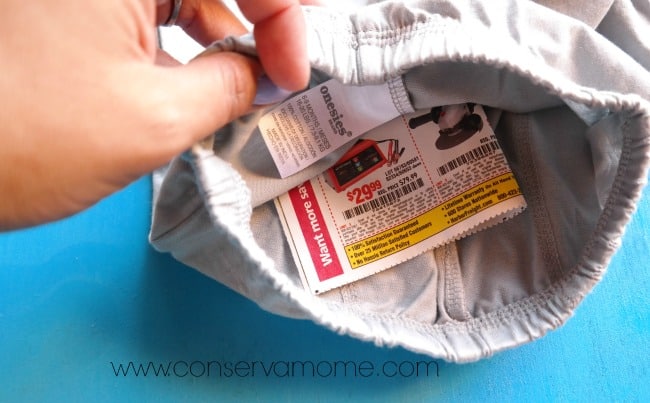 I used a stencil to make the design. Make sure you hold the stencil down close to the fabric or it will bleed through. Also make sure you put just a bit of paint on the sponge tip or it will bleed through as well.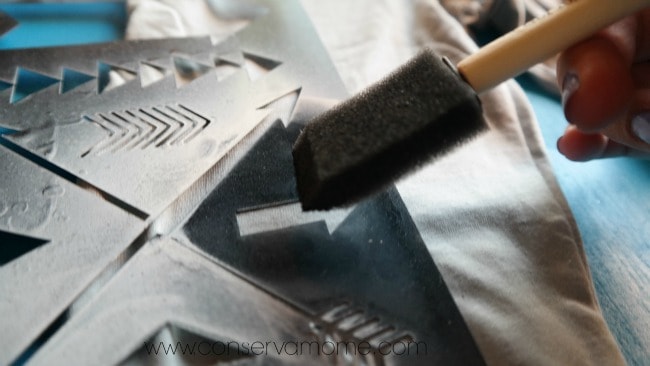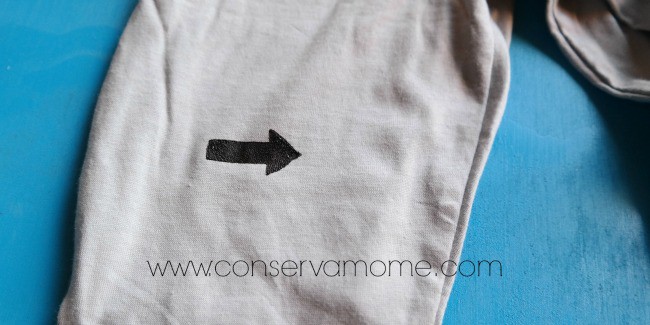 Make sure when painting the print on you work from the top down so you don't smear the work because it doesn't dry too quickly.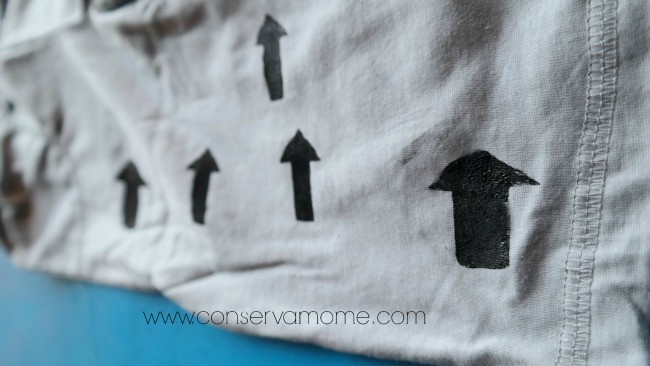 When done you get the final product which is adorable! You can stencil or stamp on any fun design making this craft very versatile.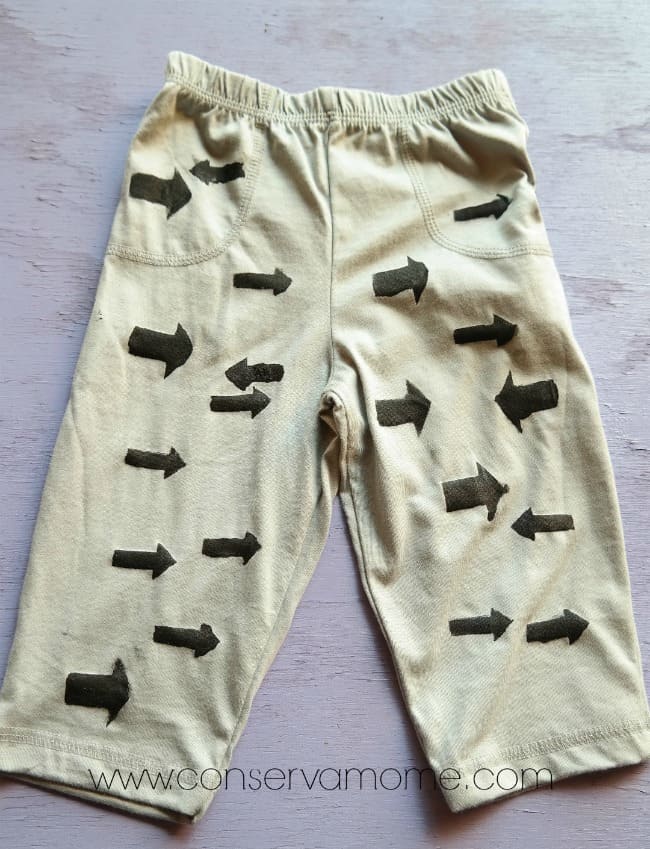 Making your little guy or girl a true little hipster!  This craft will cost around $5-6 depending on the stencils you buy. So much cheaper than purchasing and it gives you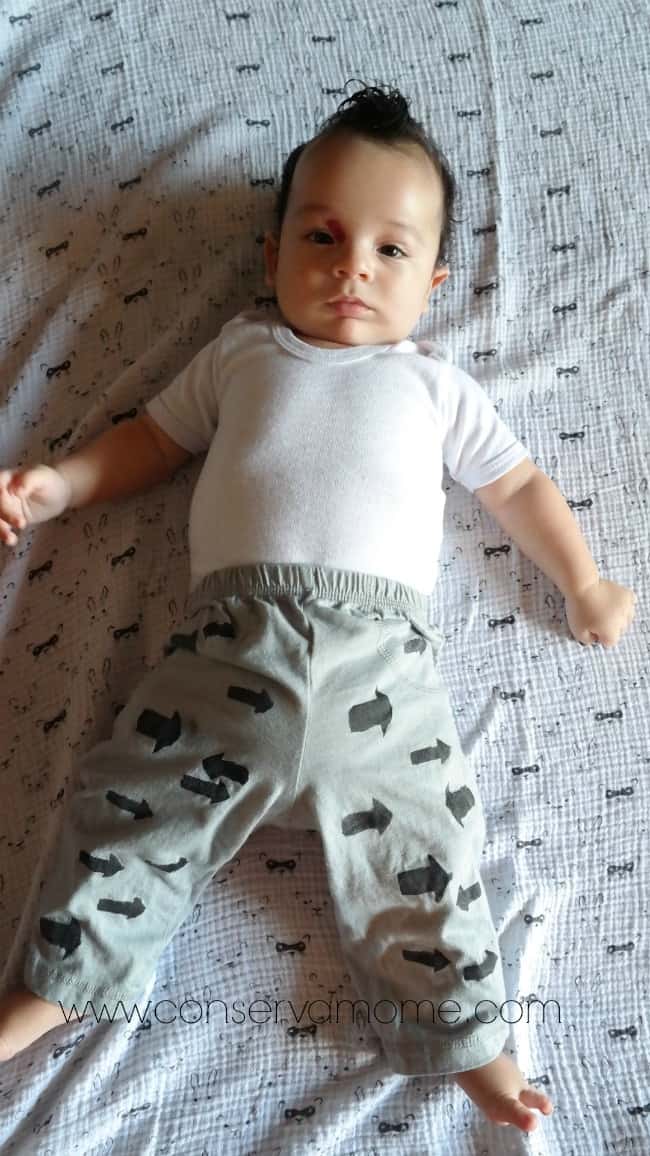 Save
Save
Save