Disclosure: I received the Graco Pack N Play Playyard Nimble Nook in exchange for an honest review. My love of the product is 100% mine.
A few weeks ago I traveled to Disney World with my family thanks to Graco! However, as most of you know I have a little one that is 3 months old and traveling with a baby can be a bit difficult. My biggest worry is of course his sleeping accommodations, especially when you know a regular pack and play won't cut it. So when I mentioned my problem right away I was sent the Graco Play Yard Nimble Nook and man was I blown away!
At first glance it looks like a regular pack and play. It comes complete with a travel case for easy transportation.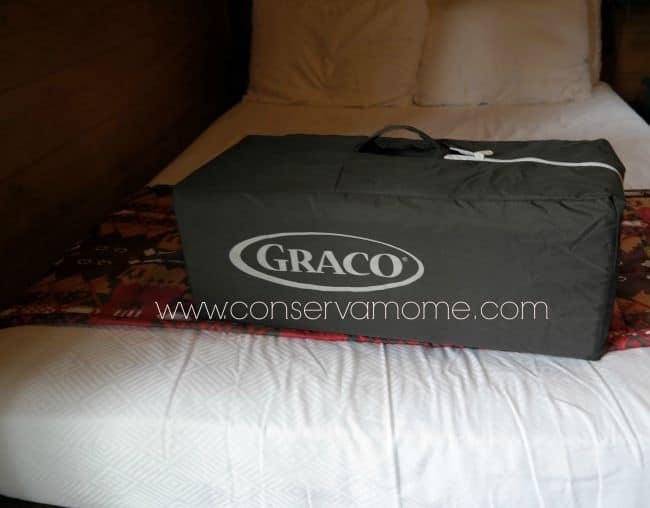 And it opens up easily like your typical pack and play even acting like one if needed and has a wider at bottom, giving your growing toddler a more spacious play space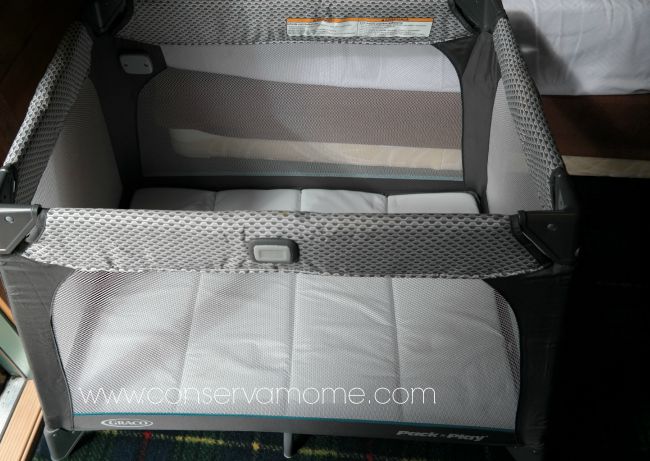 Here's where this pack and play goes to the level of awesomeness. You can add the bassinet insert it comes with, fold the bottom mattress in half and you have yourself a bassinet!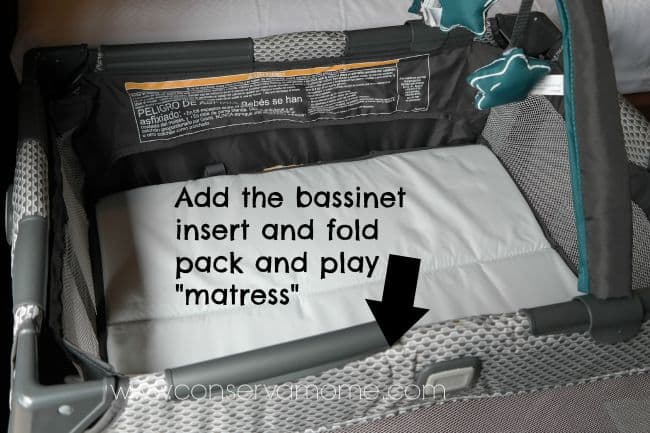 This pack and play also has some fantastic features like the fact that it's very light weight and moves easily from room to room. So if you have a sleeping baby you can bring him/her with you wherever you go. It has some hidden wheels so moving it wont be a problem. It's also so narrow it will fit easily through any doorway. Integrated, hidden wheels make it easy to move from room to room
This bassinet isn't just a regular bassinet either it includes a Built-in, two-speed bassinet vibration creates a soothing spot for your little one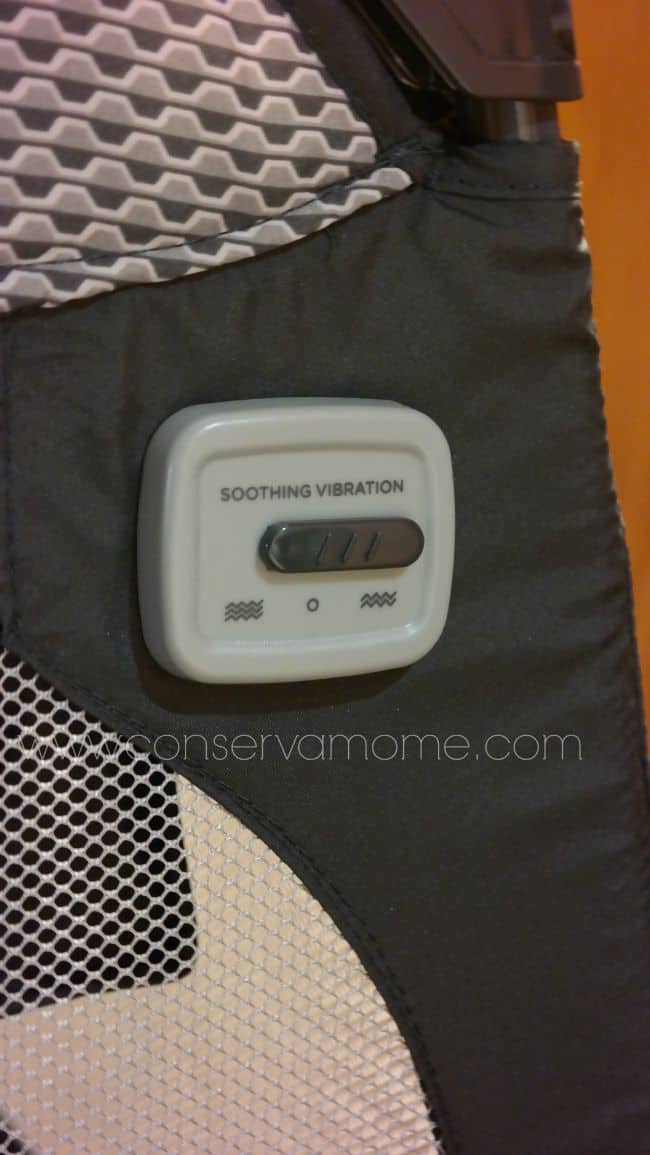 Airy mesh on all sides provides maximum ventilation. It's truly the perfect size for your newborn/Infant. Best of all once they've outgrown the bassinet feature you'll be able to use it with a toddler as well.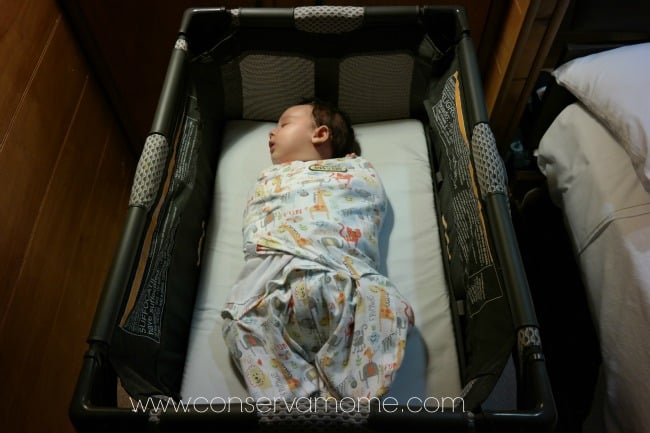 So compact it will fit in the smallest of spaces only measures 27″ on the short side and 38″ on the long side.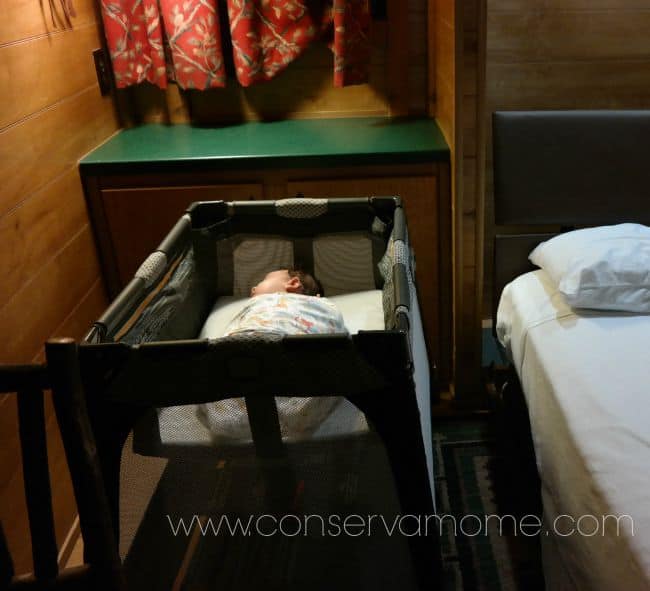 It also includes a fun little play mobile with detachable toys  to give your little one some visual stimulation.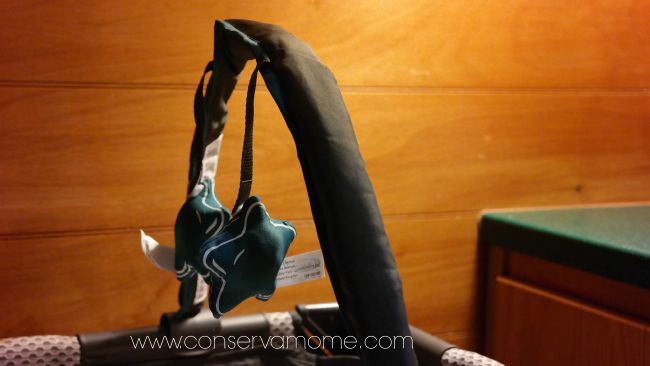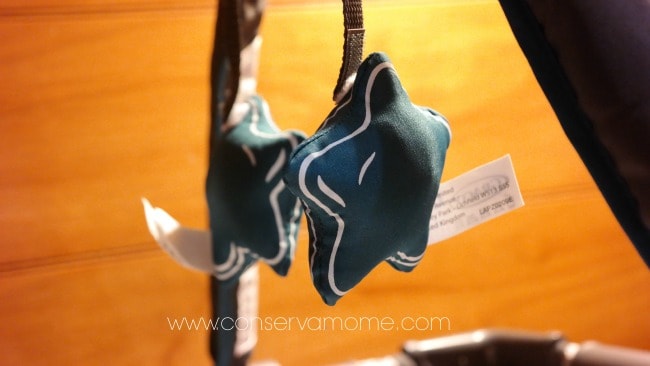 I've used it a few times already since our trip to Disney World and it's the perfect bassinet for Grandma's house as well! We use it every time we head down to my parents. Since we already have a crib in their room for 4.0, space is of the essence, the nimble nook has taken care of that.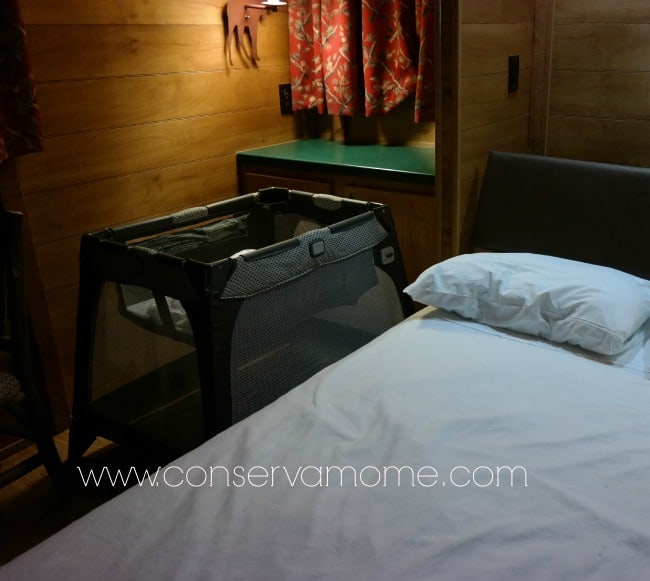 With a price tag of $99 this is the perfect baby gear item for any pocket!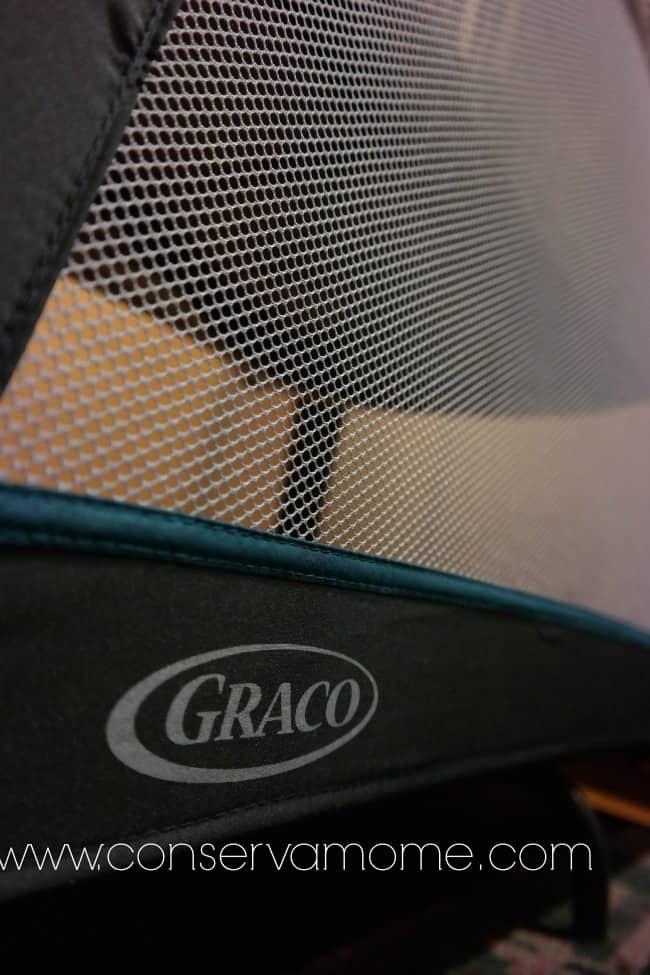 I highly recommend this item, so much so we keep it in the car at all times. It easily comes out when visiting grandparents.  Graco has a long line of products with a proven track record of  quality that lasts a long time. Make sure and check out all the great items in the Graco Baby Gear line.  Most important don't forget to get social with Graco on Facebook, Twitter, Pinterest & Instagram.