The holidays are around the corner which means you'll be seeing everything gingerbread, reindeers and fun. That's why I love this Gingerbread Man Cloud Dough Sensory play activity. It's a fantastic playdough your little one can play with for hours. Head below to learn how easy it is to make this fun sensory play fun!
Gingerbread Man Cloud Dough
My little ones love sensory activities. One of their favorites is playing with playdough. This gingerbread man cloud dough has become one of their favorites because of how much fun and versatile it is. My 5 year old loves dressing his little friend up, while my 3 year old loves the squish fo the cloud dough.
I've made this a fun learning activity with them by including some fun books like the ones below:

There are so much fun thing you can do to tie in gingerbread fun. You can make a fun gingerbread house with popsicle sticks.
Either way this is such a fun sensory activity for your kids. Not only will this fun holiday sensory activity be a great fine motor skills activity but fun sensory play for your younger ones 🙂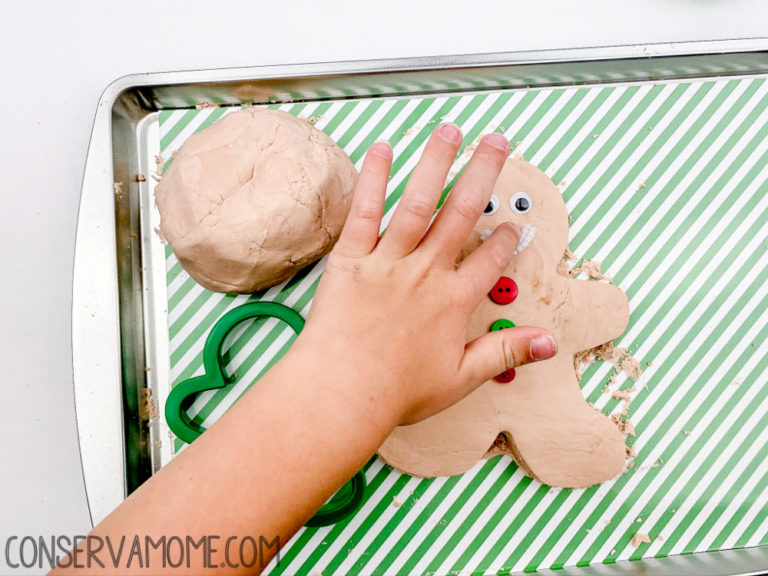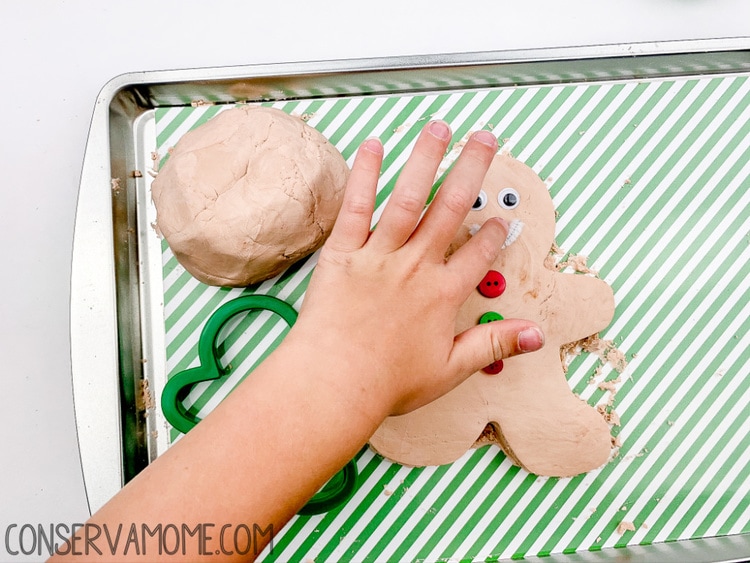 What you'll need to make Gingerbread Man Cloud Dough Sensory play activity: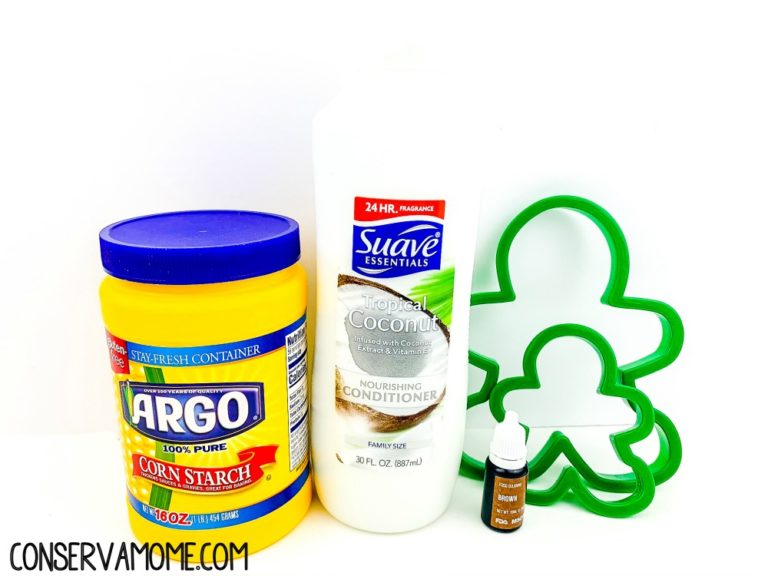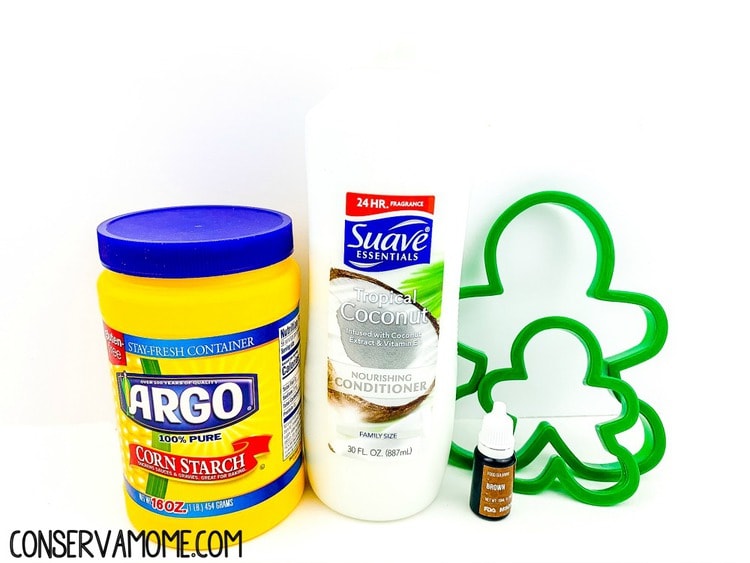 2 cups of cornstarch
1 cup of white hair conditioner
20-25 drops of brown food coloring
Googly eyes
Red or green buttons
White pipe cleaner (cut into 1 or ½ inch)
Pan
Plastic mat
Mixing bowl and spoon
(optional: rolling pin, plastic knife)
Directions:
Pour the cornstarch into the mixing bowl.
Add the conditioner.
Stir well.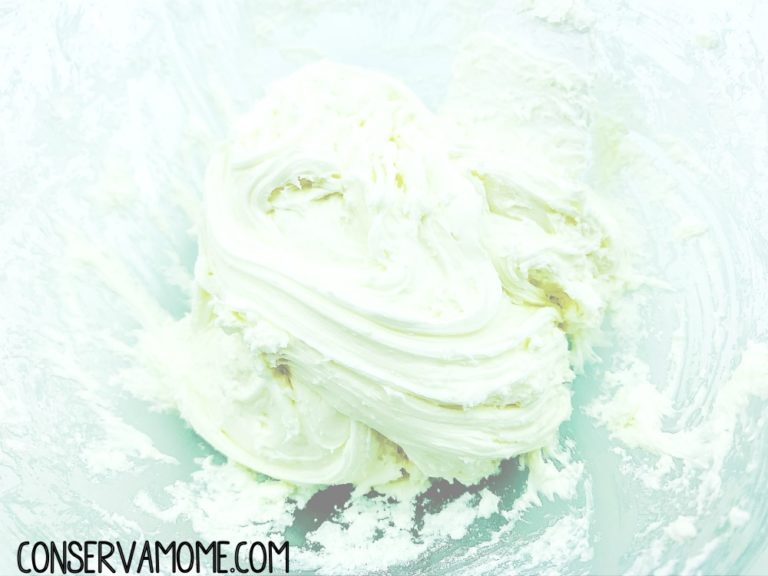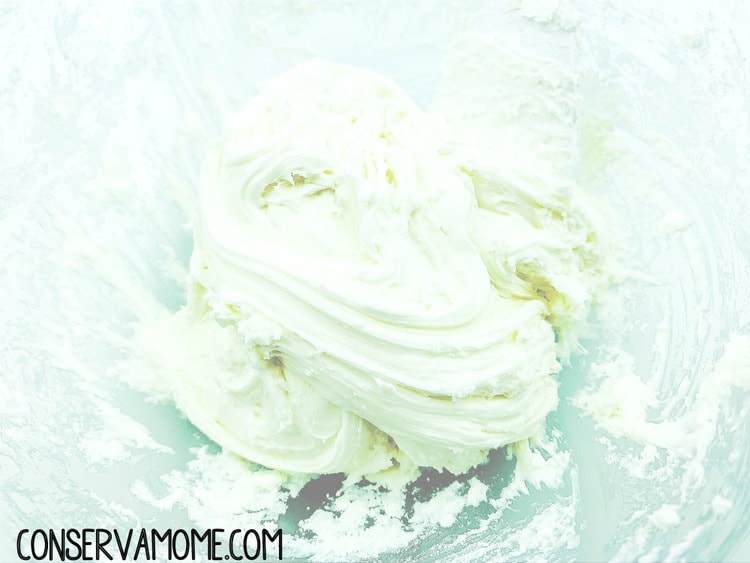 Knead the dough with your hands until you get a soft, silky texture.
Add the food coloring.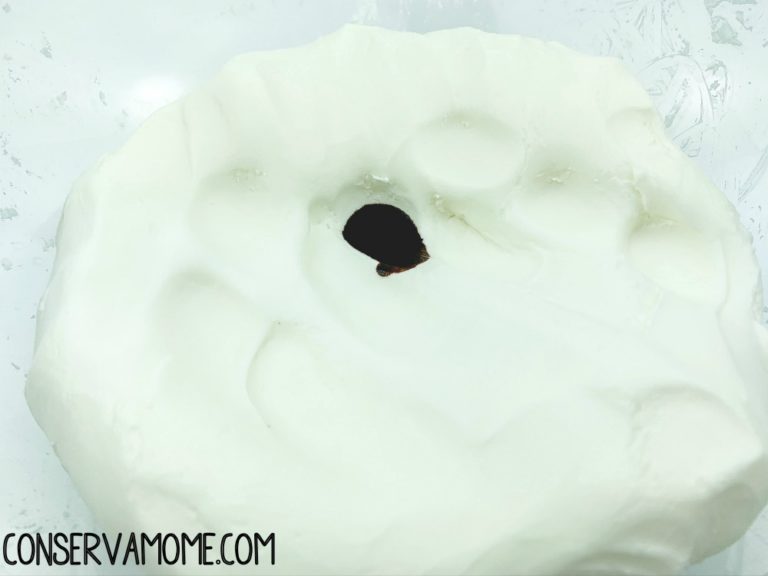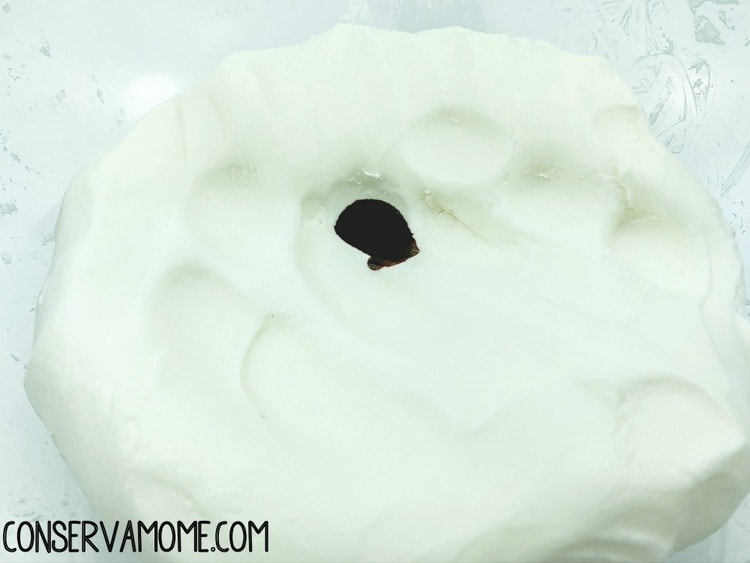 Mix in and continue mixing until the dough turns into an even color.
Roll the dough into a ball.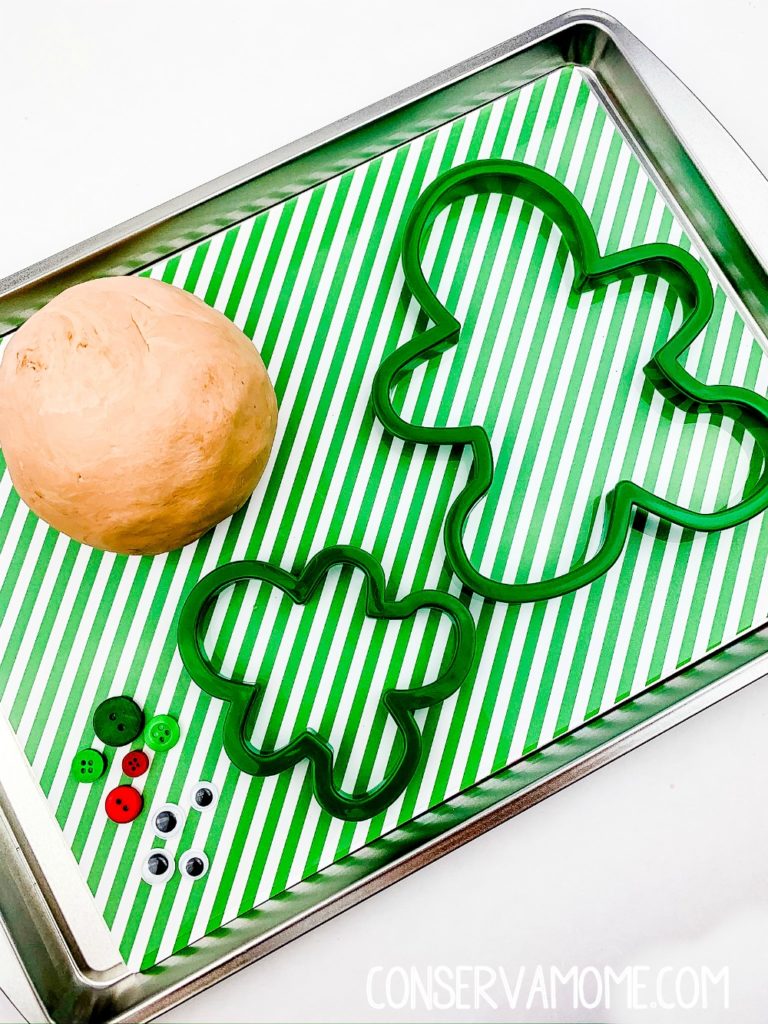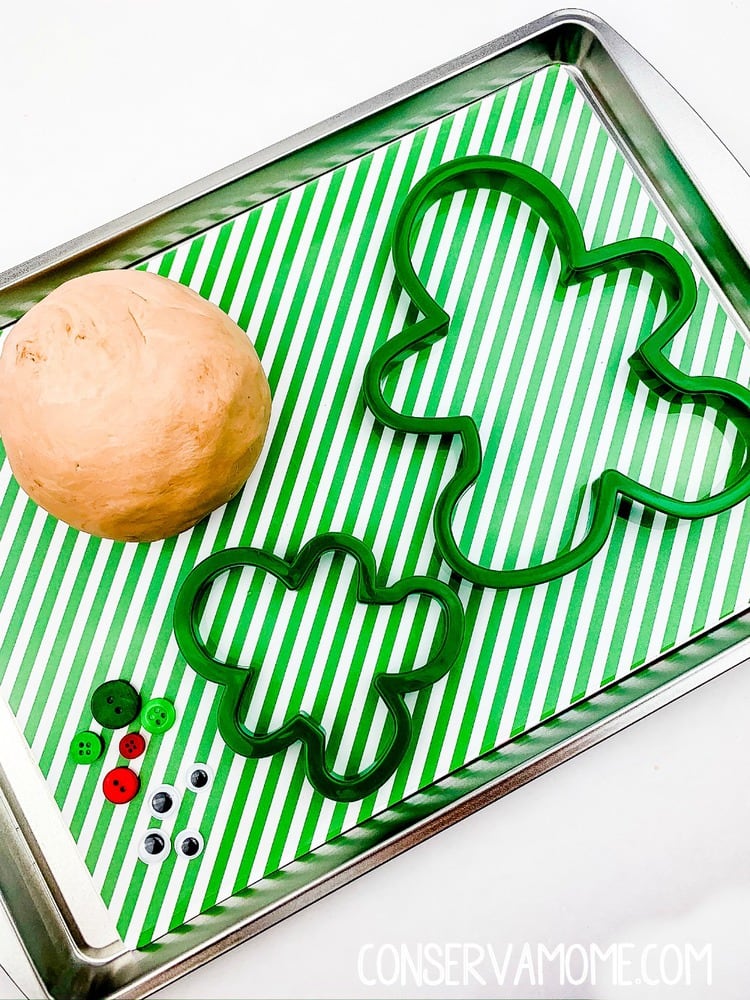 Place the dough ball onto a plastic mat. (I like to place the mat into a pan cut to the size of the pan.)
Gather the cookie cutter, googly eyes, buttons, and pipe cleaner and place in or next to the mat.
Press the dough ball down until the dough is flat.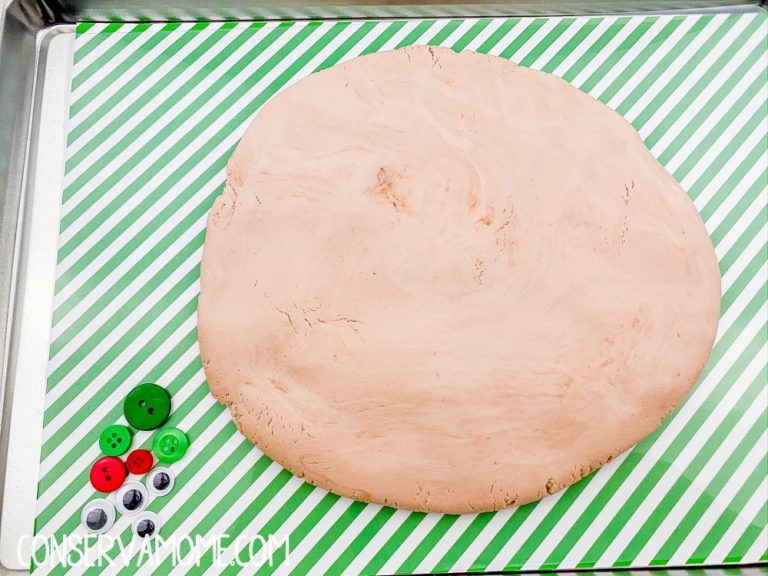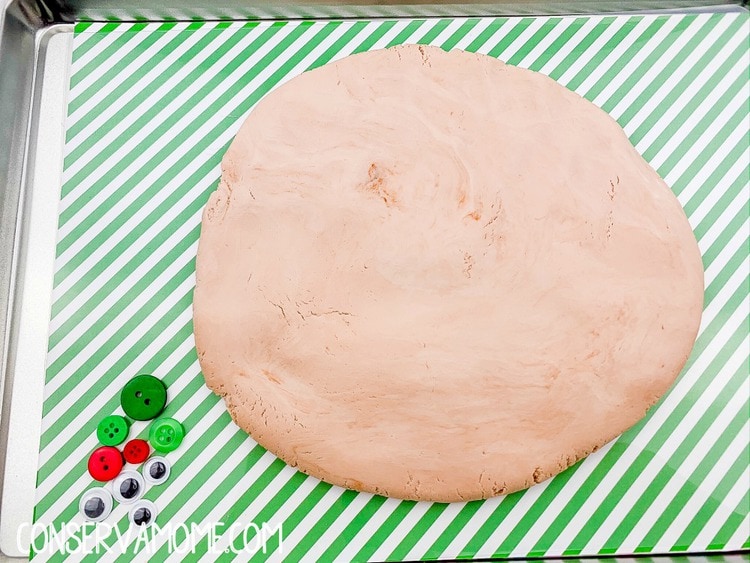 Use the cookie cutter to cut the dough. Decorate the gingerbread man with the googly eyes, buttons. Make a smiley face with the pipe cleaner and add for the mouth.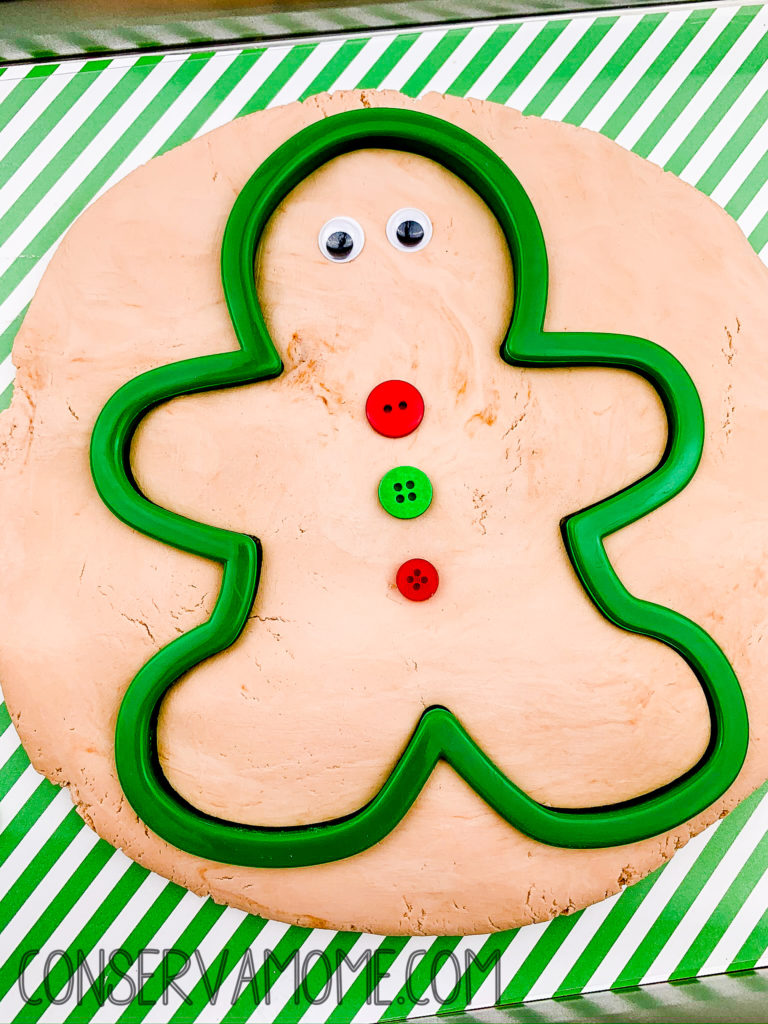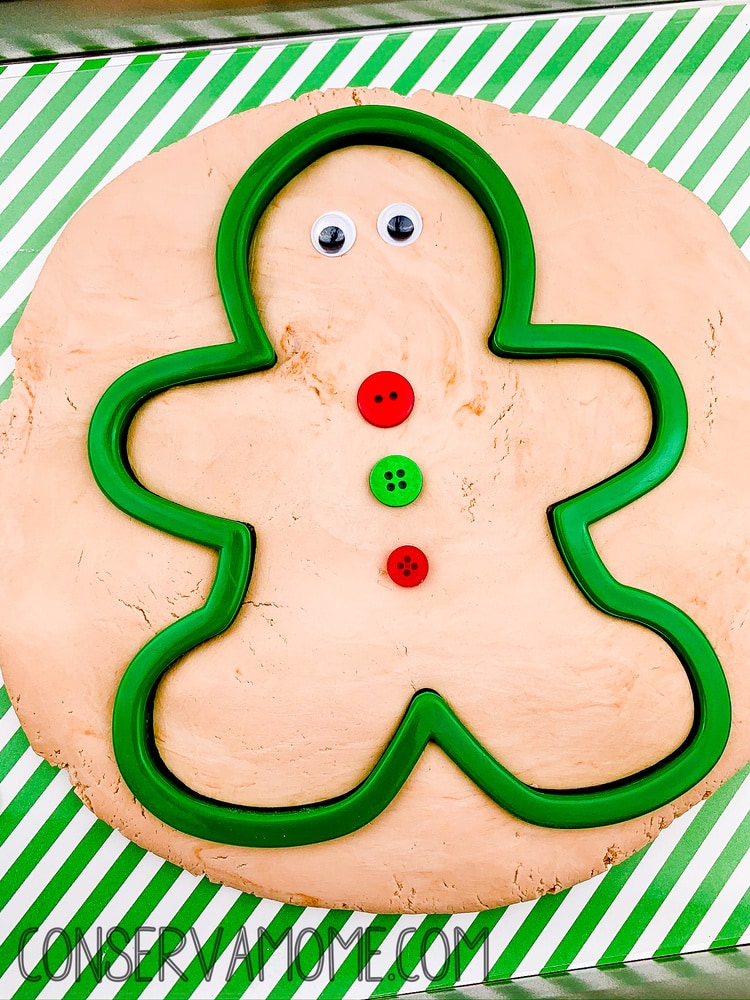 Great Holiday Sensory Fun!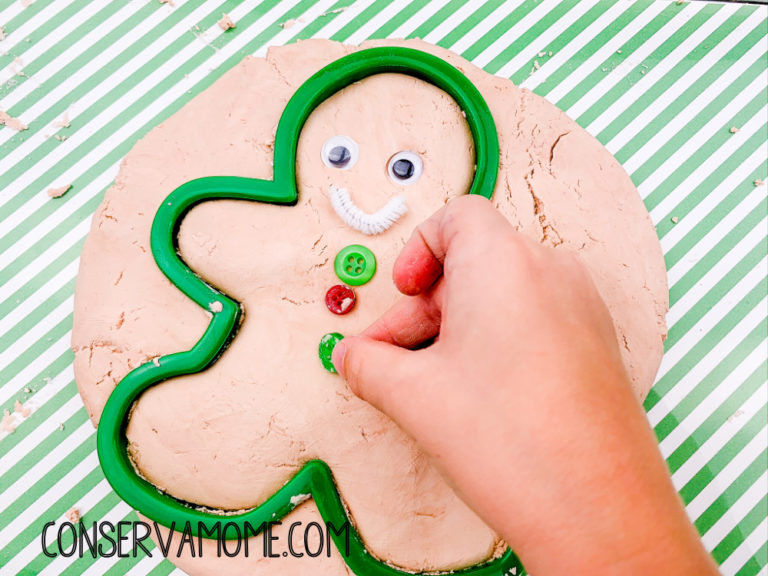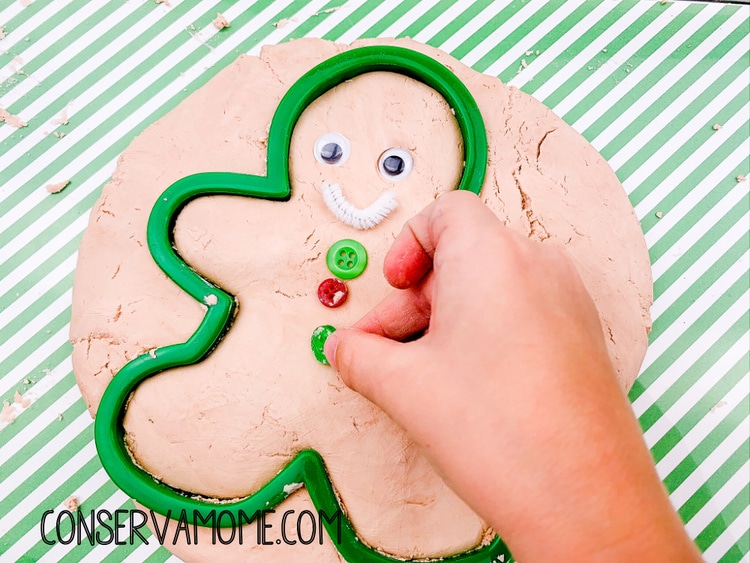 Use the plastic knife (if desired) to cut away the dough from the cookie cutter.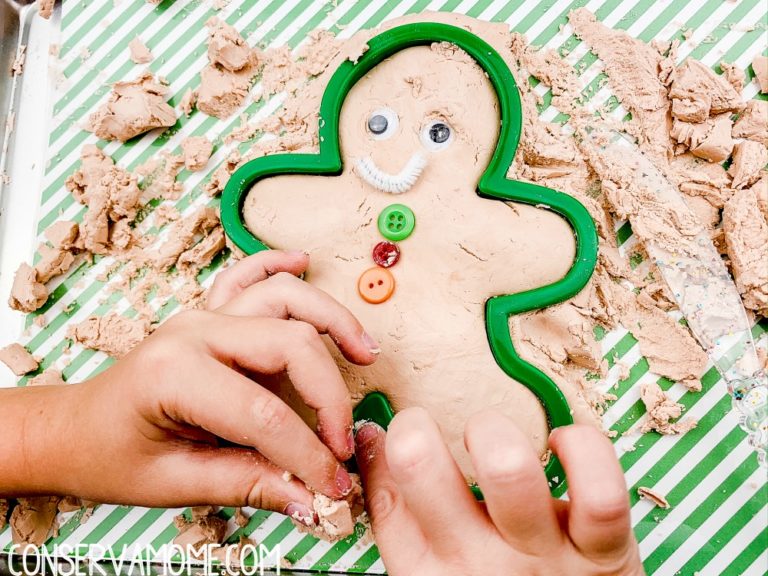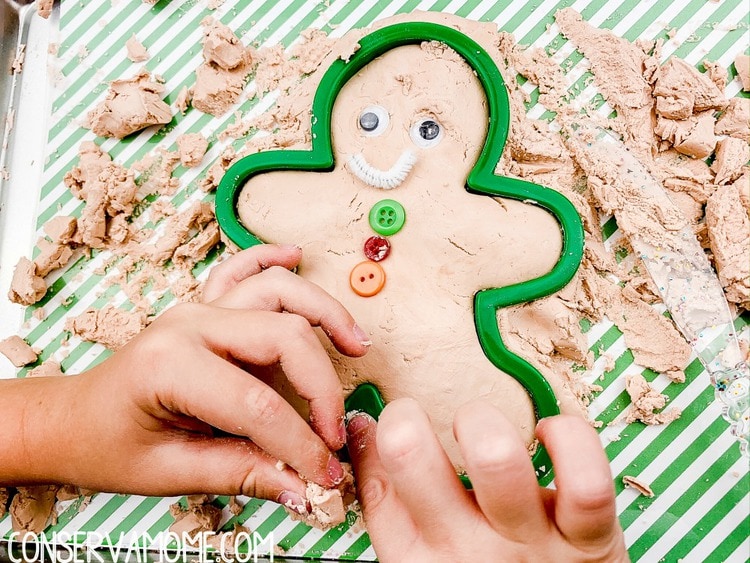 This is such fun. Squishy fun!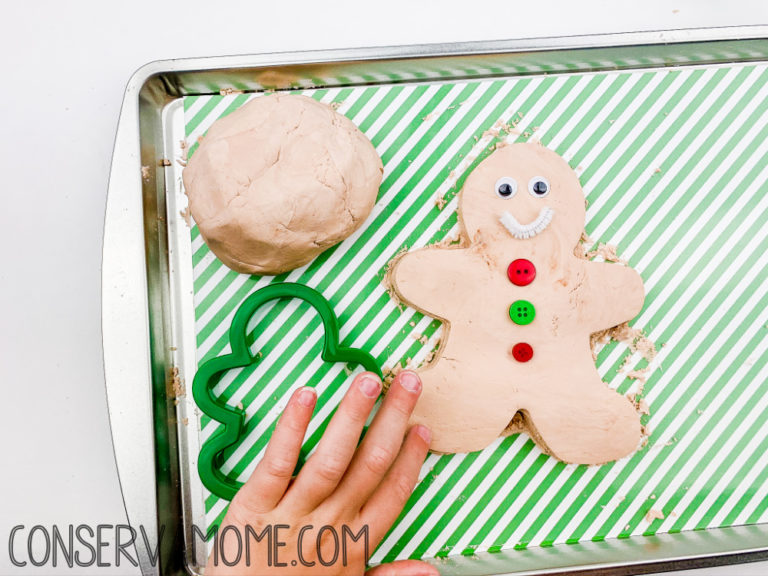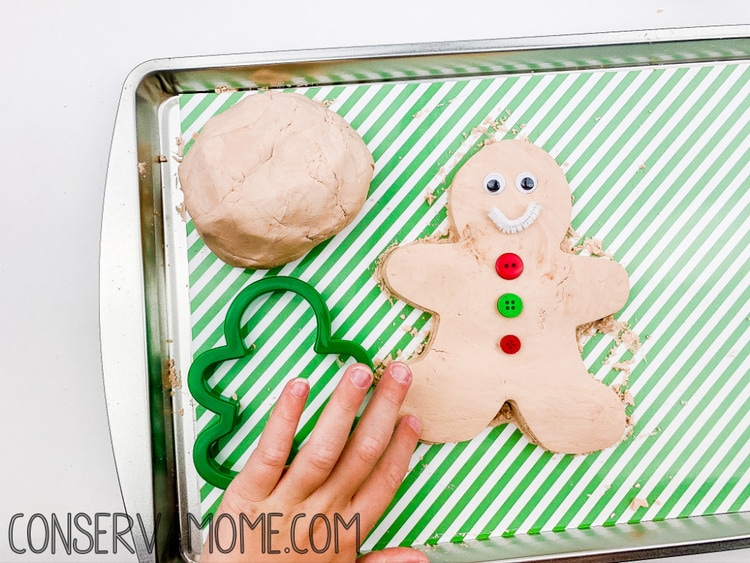 This will be such a fun way to bring together sensory and holiday fun!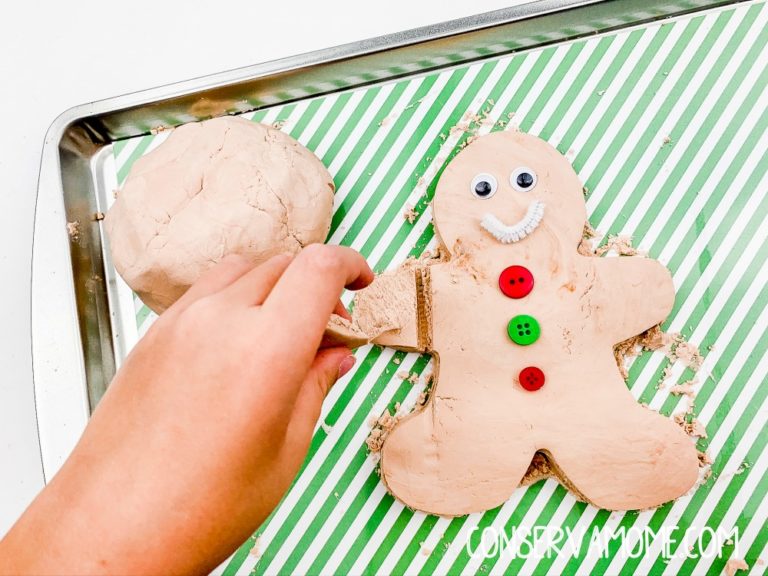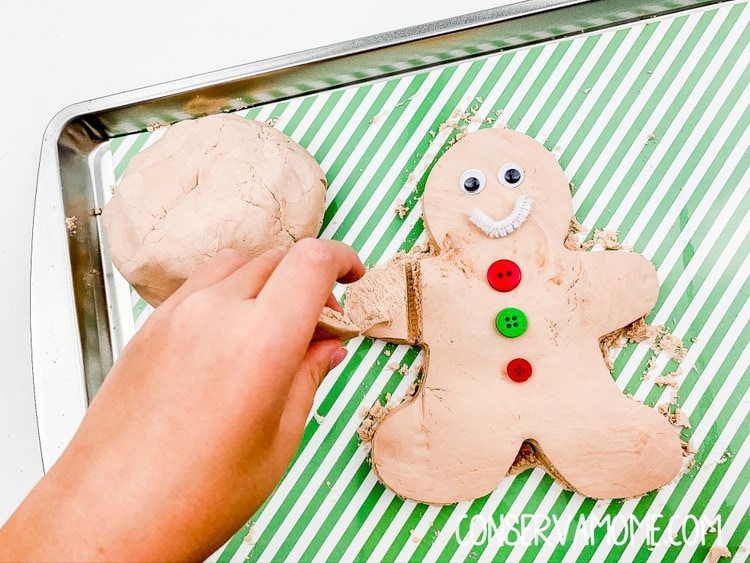 Looking for more sensory fun? Check out this fun roundup of Winter Sensory activities.