Check out what sets the Gerber It's A Snap All-in-One Cloth Diaper apart from other reusable cloth diapers. I received a Gerber It's a Snap AIO diaper free of charge in exchange for my honest review. All opinions are entirely my own.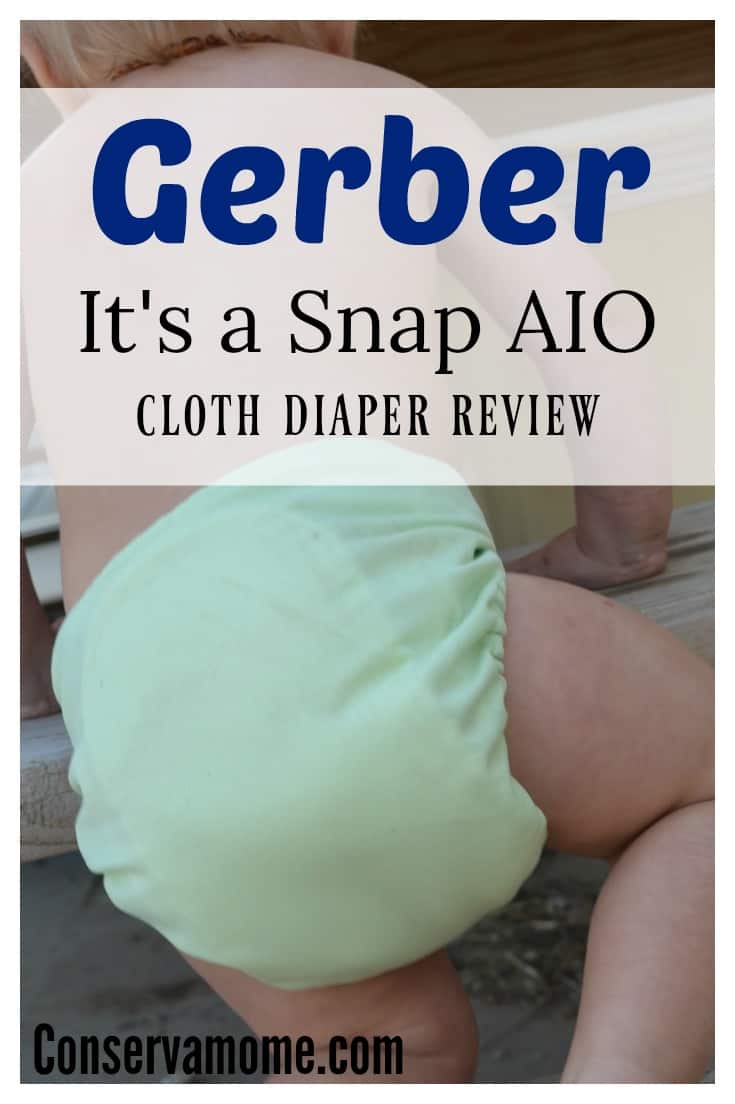 It's no secret in the cloth diaper world that buying diapers can become addictive. Well, y'all, I've found the gateway diaper. It's inexpensive and widely available.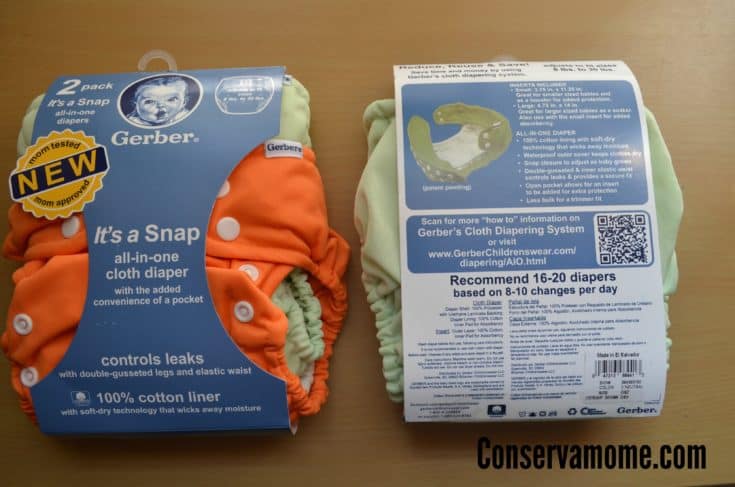 Gerber has always been a household name for all things baby and lately they have upped their cloth diaper game and added a one size version of their all-in-one diaper to their line of baby products. The Gerber It's a Snap AIO is good for the earth and even better for your budget. You can buy a shell and two inserts for less than fifteen dollars.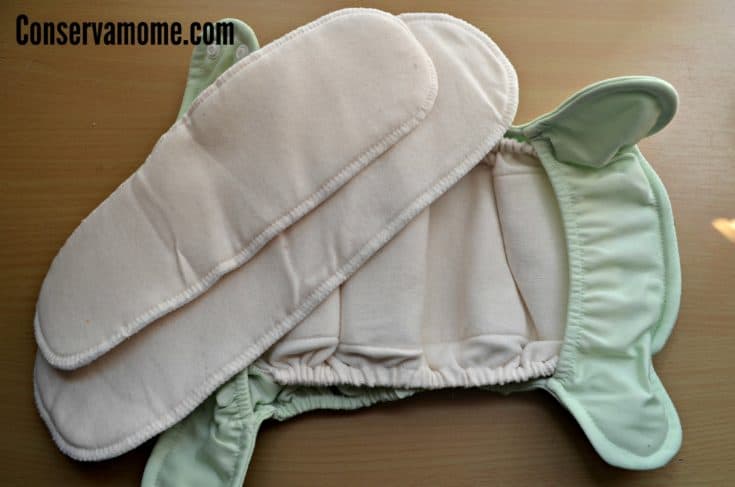 This one size diaper fits littles from 8-30lbs. There are three rise settings and ten waist settings. The elastics are soft and haven't left any red marks on my baby even after many hours of wear. The legs are double gusseted to protect from leaks and the cotton inserts are thick and pretty darn absorbent.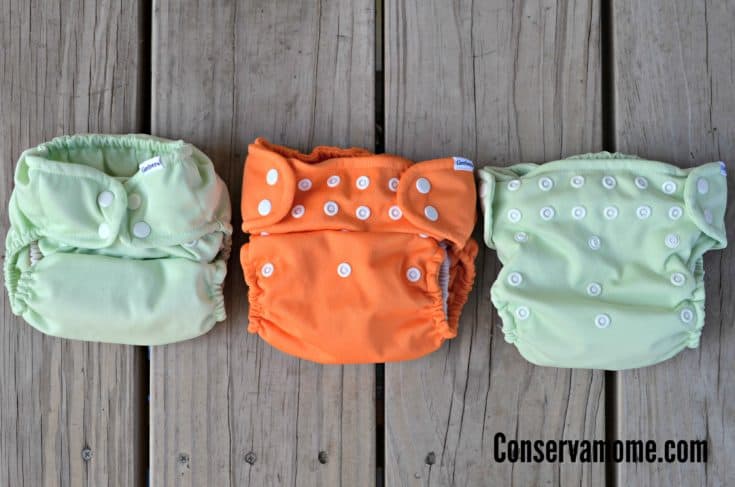 This is also a tunnel style diaper so parents and caregivers have the option of stuffing the inserts like a pocket diaper.  With both inserts this diaper is big so don't try to put your kid in skinny jeans while he's wearing it. Each individual insert is plenty absorbent so you can just use one at a time. My one year old can wear his Gerber It's a Snap AIO for three hours with only one insert and no leaks (he's a heavy drinker [water… get your mind out of the gutter] but I wouldn't call him a heavy wetter).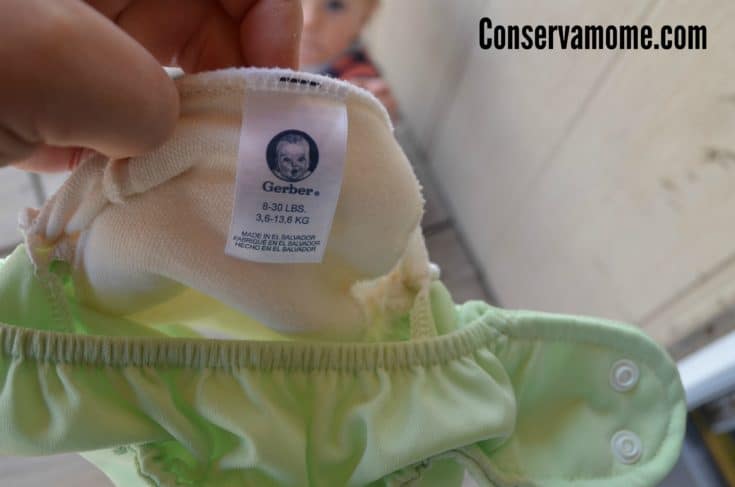 I used both inserts at night and the diaper has done just fine so far.. The picture below is with both inserts. See how gargantuan it is? That means gargantuan absorbency too!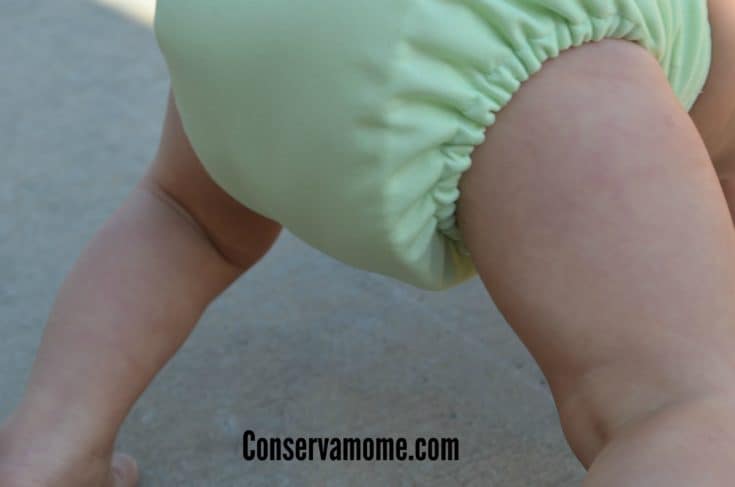 I love all in one diapers and I love that this is an all in one that only requires one wash to be fully prepped. Gerber also offers four beautiful solid colors to choose from so your baby's diaper can always match her outfit.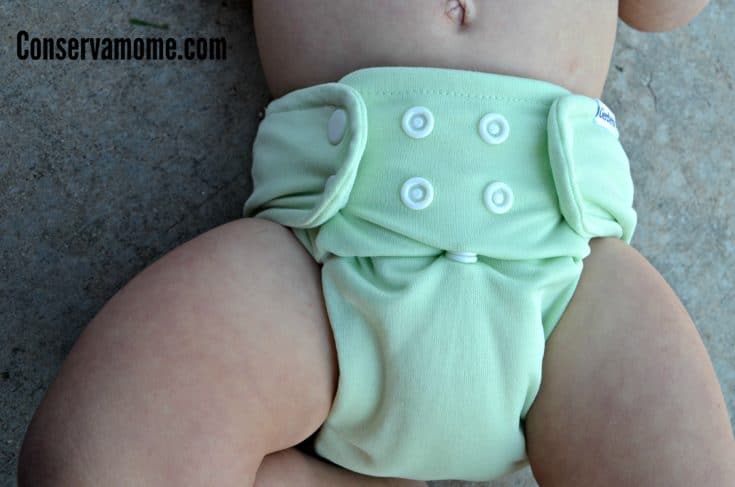 If you know someone who is considering cloth diapering, buy them this diaper. You will love the affordability and they will get an excellent taste of what cloth diapering is like.
If you are building your stash and aspiring to use cloth full time, buy this diaper. I can't get over the price of these things. Gerber is giving parents an insanely good price on an insanely good diaper.
If you are brand new to the cloth diaper world and want to dip your toe in to see if it's right for your family, buy this diaper. Gerber is doing you a solid.
A simple google search will lead you to all the places you can buy this diaper online. But in the meantime checkout Gerber's website to see their full line of products.