These adorable and Free Fall Printable Hat for kids is a fun craft they can make to celebrate all things fall. Best of all it comes in both Spanish and English!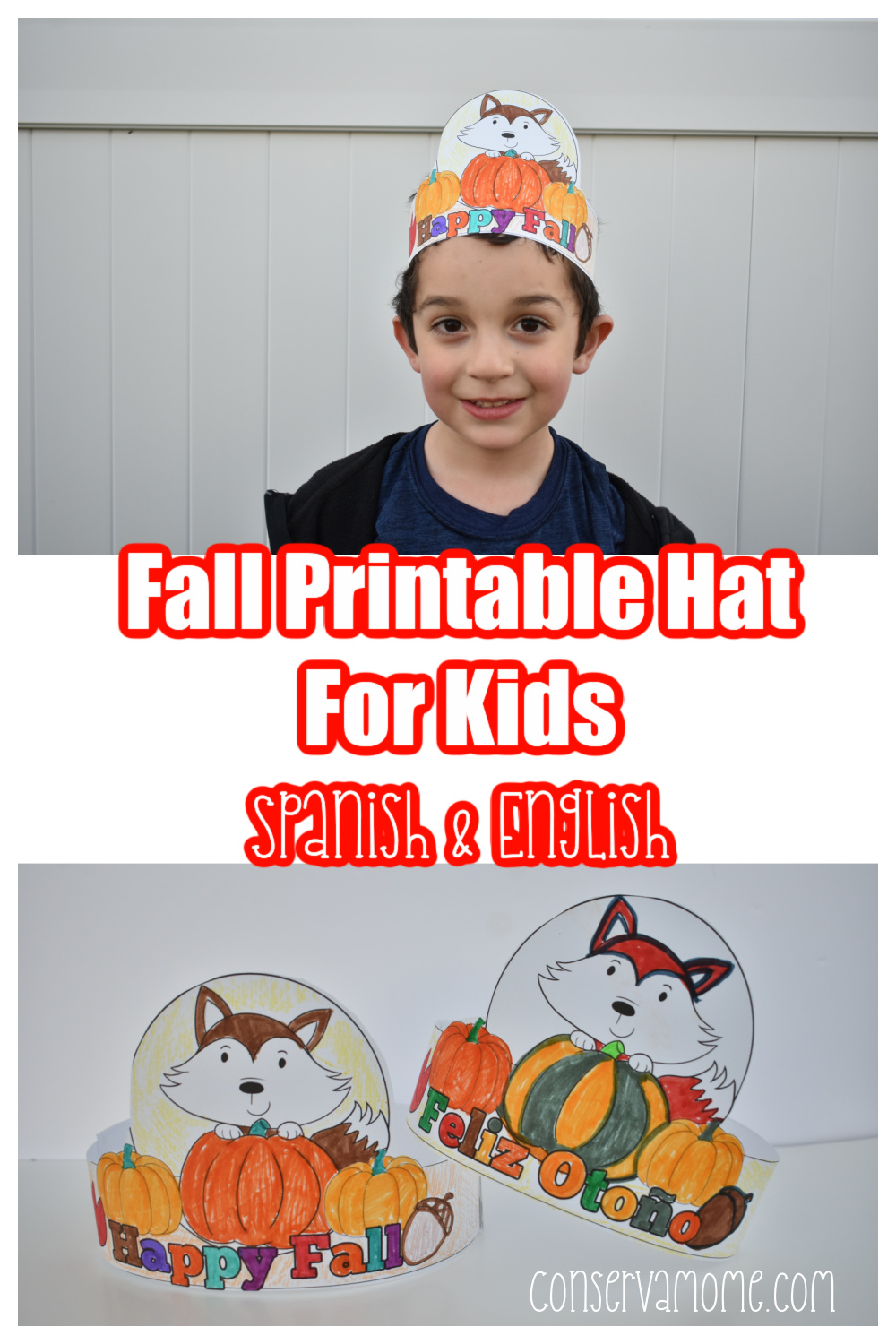 *This post contains affiliate links. That means that if you make a purchase after clicking on a link I may earn a small commission at no extra cost to you
Free Printable Fall Hat for Kids (Spanish & English)
For the last few months I've been teaching Spanish over at my son's preschool. It has been such a fun adventure going there weekly to share in the fun with all the amazing little kids. Going back to the classroom after 13 years has been interesting but so much fun. It's allowed me to bridge my two worlds blogging and education thanks to the fun crafts I have been using from my blog.
This last week when I knew I would be teaching about Otoño (fall) I wanted to make sure and come up with a fun craft that was easy, and they would get to enjoy once they left. So I made these adorable Feliz Otoño hats (Happy Fall) in both Spanish and English!
They are so perfect because all you need is a few items and a lot of imagination!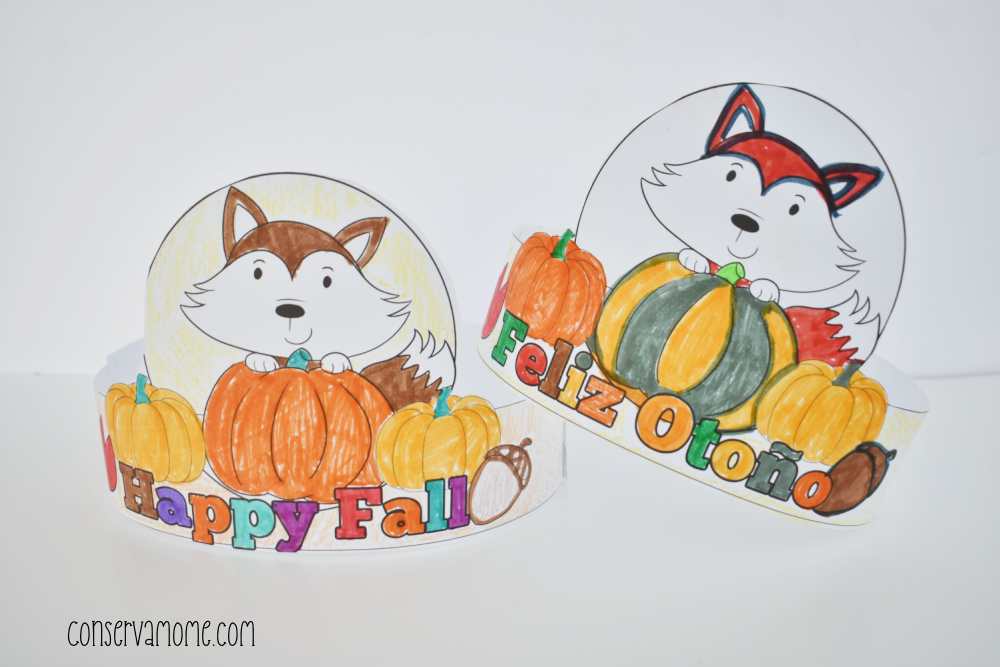 These are perfect for an afternoon crafting session, fall party or Class party or to use while reading some great books like the ones below:

What you need to make these Free Printable Fall Hat for Kids:
Scissors
Tape
Free Fall Printable Hat template in English
or Free Fall Printable Hat template in Spanish
To make this fun Free printable fall hat just print out the template you like on Cardstock, color and cut.
You can tape the strips together to fit your little one's head. I used a stapler for the ones I made in the classroom but either will work just fine.
The end result is too cute for words!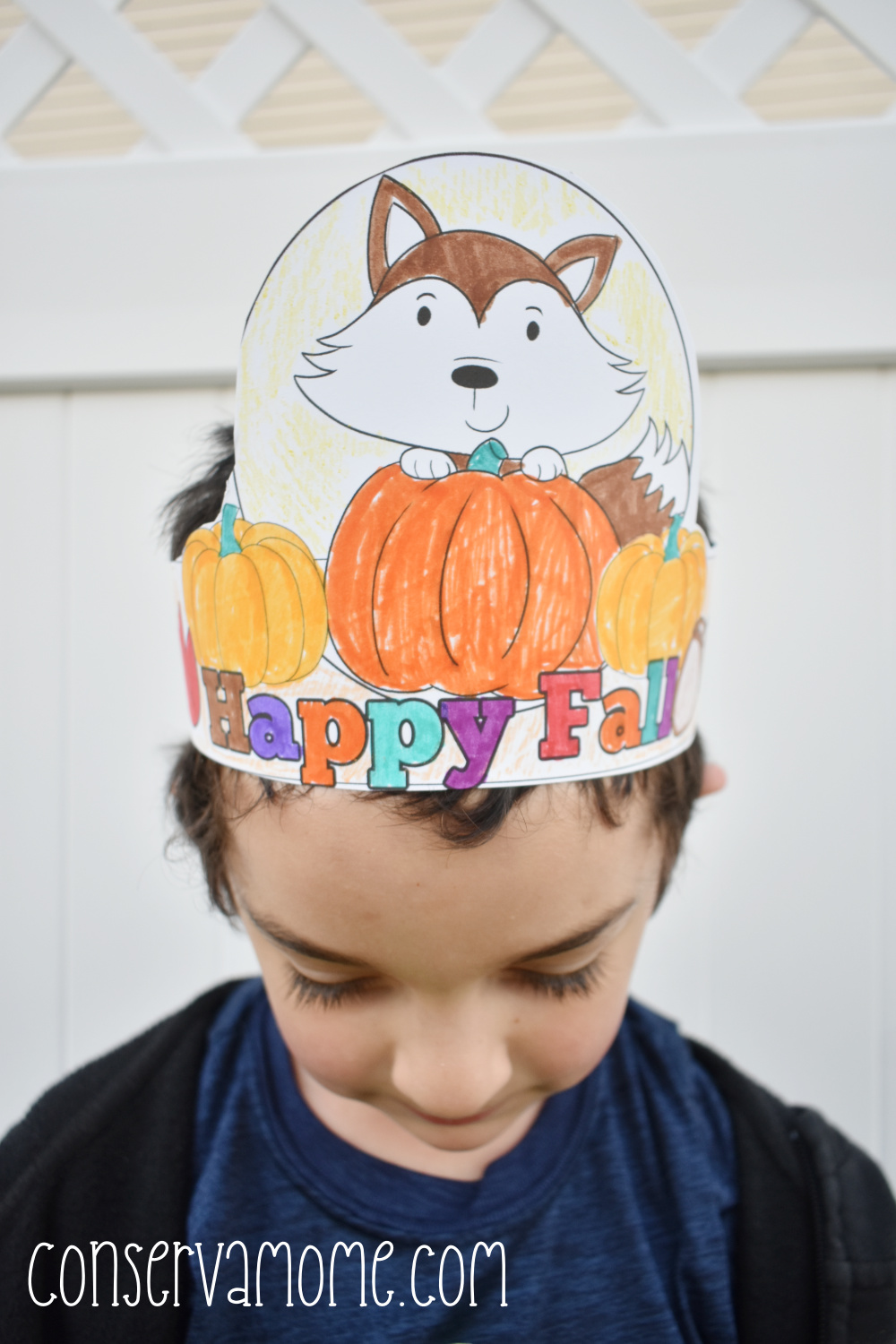 Like this craft? Make sure and check out some other of my fun fall crafts including this adorable printable scarecrow spinner
Don't forget to share or pin this fun post below!