What happens when you join a Sly Fox with a Dash of Jason Bateman, An Optimistic Bunny sprinkled with Ginnifer Goodwin & a lot of laughs, fun & sprinkle it with Pixie Dust you have Disney's Newest Hit Zootopia.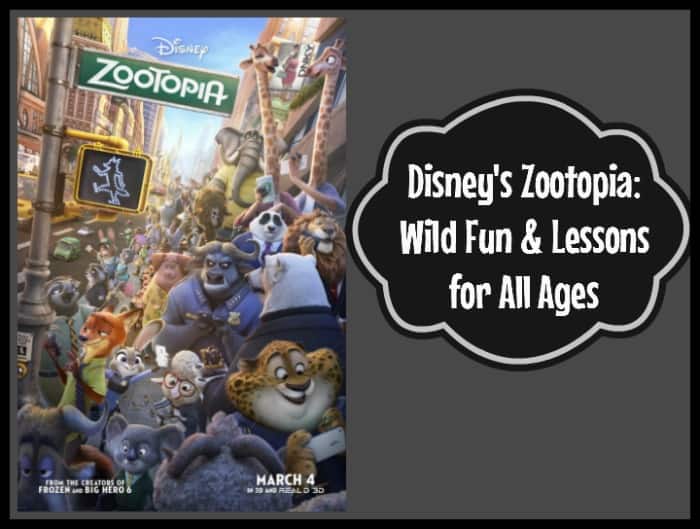 I had the chance last week, as a part of the Zootopia Event, to preview the new animated film Zootopia and to be honest, I didn't know what to expect. I truly thought I was going in for a fun comedy, Disney Style, but what I came out with from this movie was so much more.
Zootopia is a fun movie about the modern mammal metropolis of Zootopia. A city like no other. Comprised of habitat neighborhoods like ritzy Sahara Square and frigid Tundratown, it's a melting pot where animals from every environment live together—a place where no matter what you are, from the biggest elephant to the smallest shrew, you can be anything. But when rookie Officer Judy Hopps (voice of Ginnifer Goodwin) arrives, she discovers that being the first bunny on a police force of big, tough animals isn't so easy. Determined to prove herself, she jumps at the opportunity to crack a case, even if it means partnering with a fast-talking, scam-artist fox, Nick Wilde (voice of Jason Bateman), to solve the mystery. Walt Disney Animation Studios' "Zootopia," a comedy-adventure directed by Byron Howard ("Tangled," "Bolt") and Rich Moore ("Wreck-It Ralph," "The Simpsons")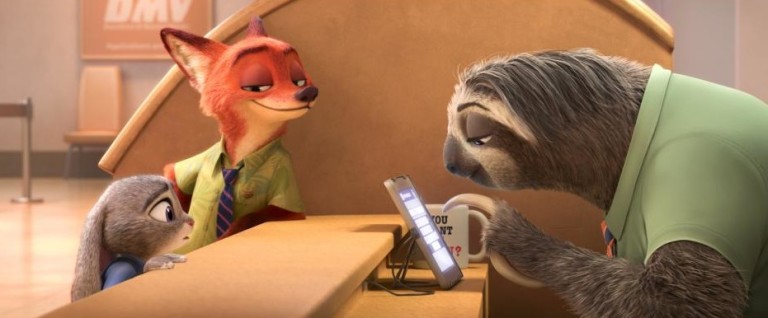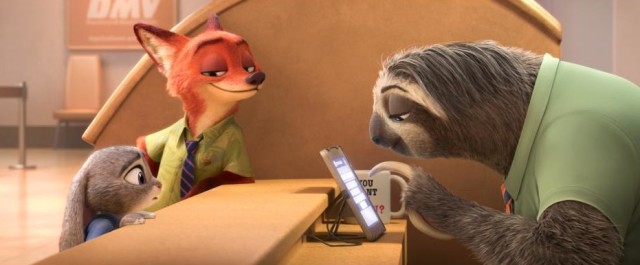 Zootopia is one of those movies that makes ALL audience members grab a lesson while enjoying a fun & frankly hilarious movie. You don't just show up and sit through it because your kids made you come. This movie is full of so much fun & Life Lessons you'll actually come away feeling inspired. It  had me from the beginning and ended up teaching me so much including  that you can literally "Do Anything you put your mind to".  The biggest thing I can recommend before seeing Zootpia is: Don't go into it thinking you are going to see another Animal cartoon, This movie is so much more….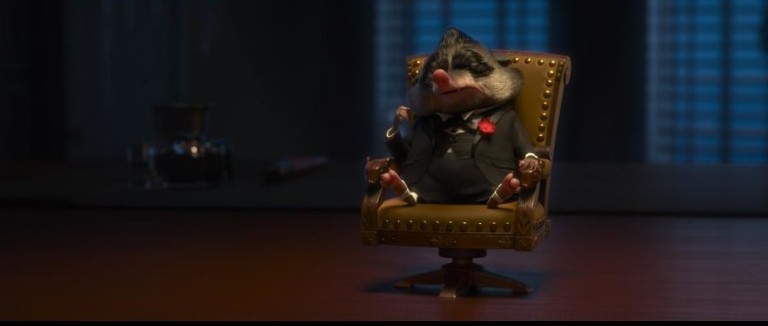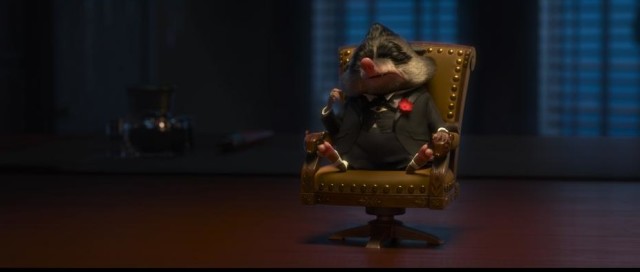 As a parent it will touch you and make think about your own parenting decisions and how you want your children to have an amazing balance of optimism and an ability to never give up. As an adult you'll get a lot of pop culture references that will absolutely crack you up!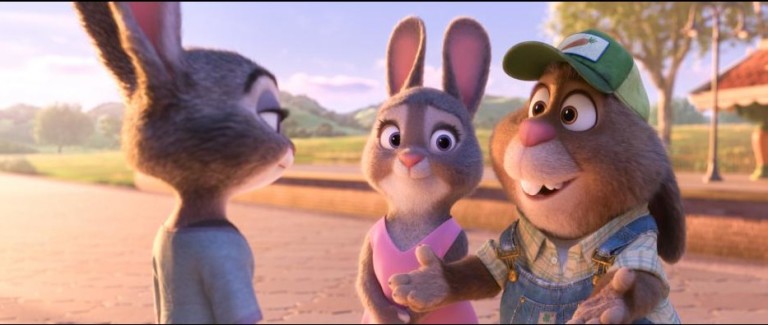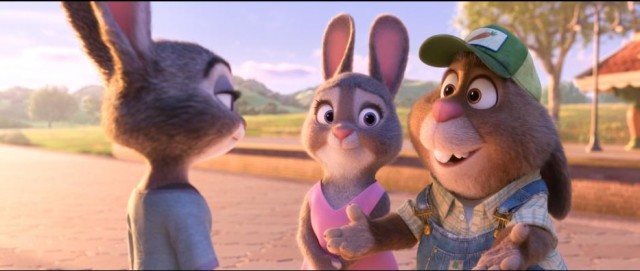 Most important you will fall in love with Zootopia.  On a purely aesthetic level the movie is fantastic,magical and everything a child will love. However, the characters are complex and full of lessons. My favorites were the optimism to overcome any adversity, and most important not falling into the trap of  self fulfilling prophecies.  These are lessons as parents we always want our kids to learn but many times our words aren't lesson enough. So when you have a movie like Zootopia that allows these lessons to be taught in a fun and educational way, you realize you're seeing something so special.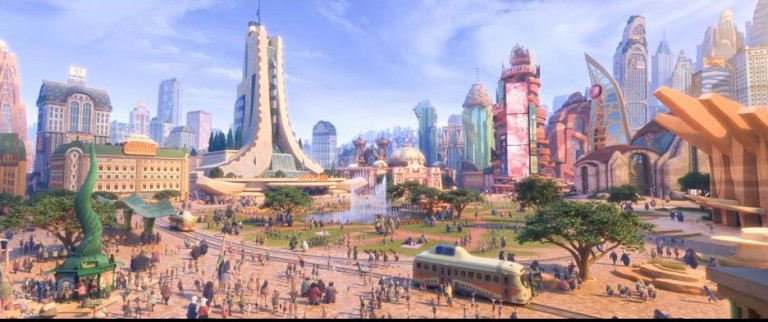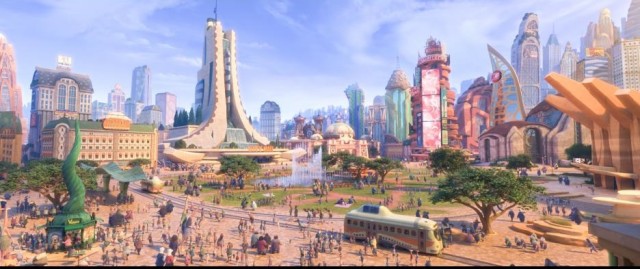 There is so much to love about this movie and I know that every single person who watches this movie will really enjoy it like I did.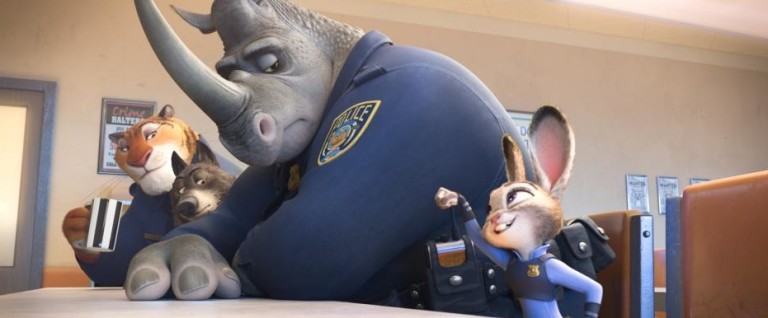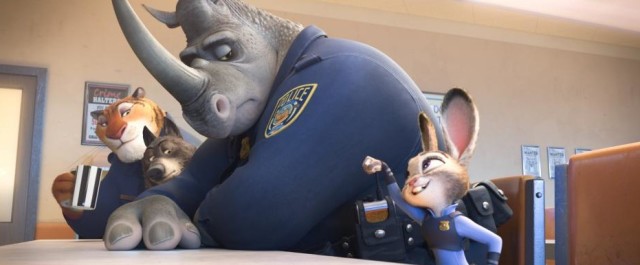 The only disclosure I have is that the movie does have a few scenes that may frighten little eyes. Because you are dealing with animals, some of them do get a bit scary and wild. There will be a few scenes with roars that will make them jump. That all being said  I still plan on taking all of my kids including 4.0 who's 3.
Disney's Zootopia is in theaters now! Don't miss out and go see it today! In the meantime check out a fun preview below. Also make sure and head over here and grab some great Activity sheets that include coloring pages and crafts that go with this fun movie!

Stay up to date with all the Zootopia fun and get social with it:
Like ZOOTOPIA on Facebook: https://www.facebook.com/DisneyZootopia

Follow ZOOTOPIA on Twitter: https://twitter.com/DisneyZootopia
Follow Disney Animation on Instagram: https://instagram.com/disneyanimation/
Visit Disney Animation on Tumblr: http://disneyanimation.tumblr.com/
Visit the official ZOOTOPIA website here: http://movies.disney.com/zootopia
Don't forget it hits theaters this Friday March 4th!