This delicious Copycat Starbucks S'mores bars recipe will be a huge hit. Filled with all the delicious s'mores flavor in a convenient & delicious bar.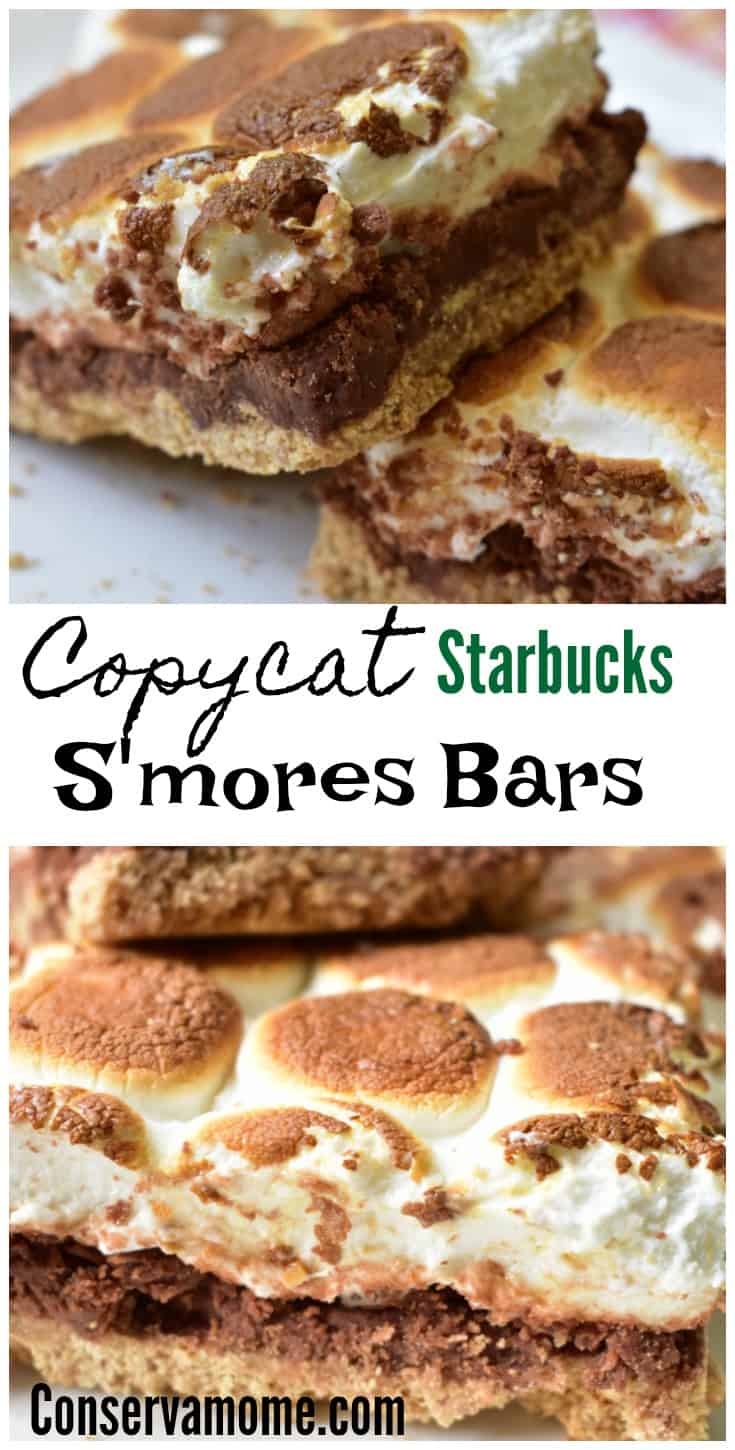 Copycat Starbucks S'mores bars recipe
There's something about s'mores that makes me so happy. I love the combination of flavors and the gooeyness of the marshmallows all combined into a delectable treat. However, they're not always available because who has access to an open flame all the time. lol If you're feeling like you need your S'mores fix I've got the solution for you with this delicious and easy recipe. Best of all it's a delicious copycat version of the pricier cousin you will find at Starbucks.
What you'll need
2 Cups Graham Cracker Crumbs (We crushed up 2 packs)
2 Tbsp Melted Butter
one (14 oz) can Sweetened Condensed Milk – divided
1 (12 oz) pkg Chocolate Chips
1 Bag Marshmallows I used medium because my kids loove Marshmallow gooeyness but the mini work just as well ( you would probably just need half a package)
Preheat oven to 350 and grease a 9 x 13 pan
To begin crush up the graham crackers, I used my Ninja Food processor. 2 Packs will do the trick and give you the 2 cups you need.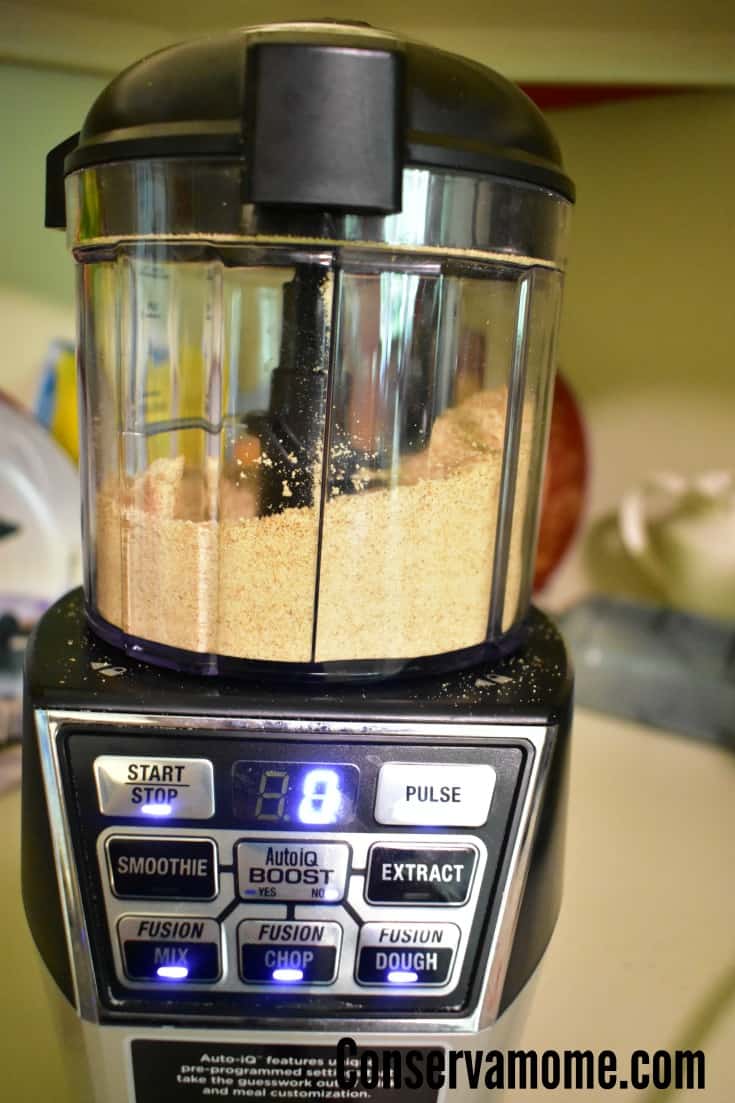 Add half of the can of condensed milk and the 2 tablespoons of melted butter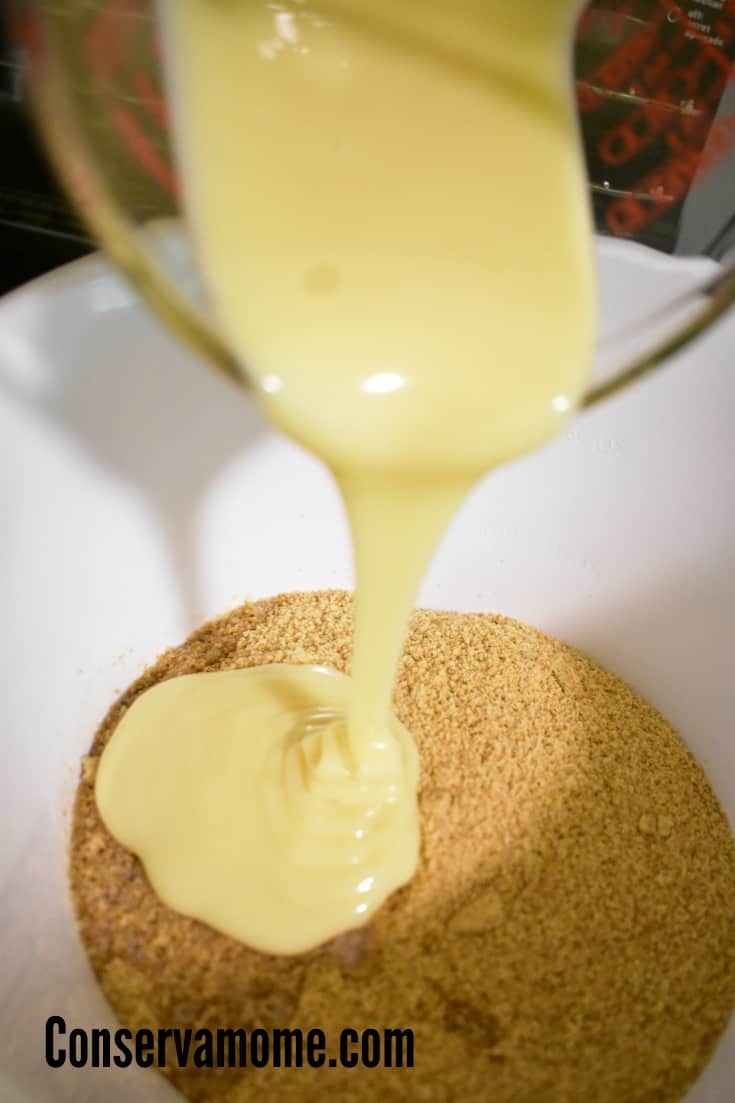 Mix well and line the bottom of your pan with the graham cracker mixture. Put in oven and bake for about 7 minutes.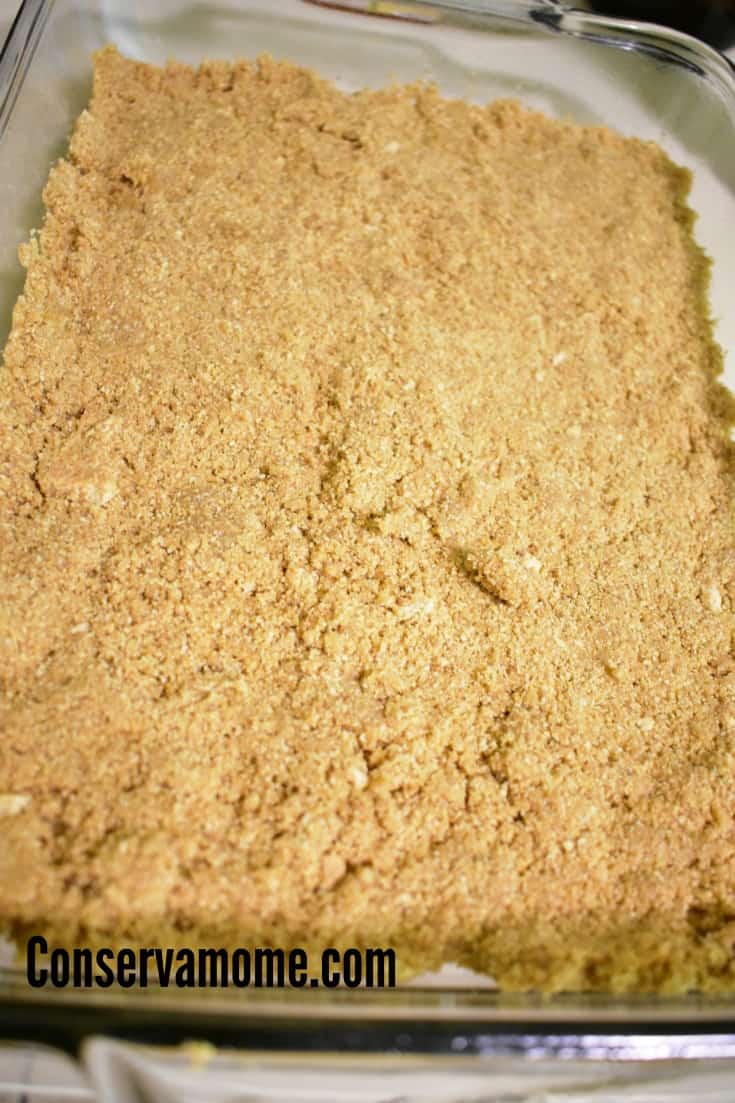 While the bottom crust is baking mix the rest of the condensed milk and chocolate chips. I don't use a microwave so I carefully melted both on the stove over a double boiler.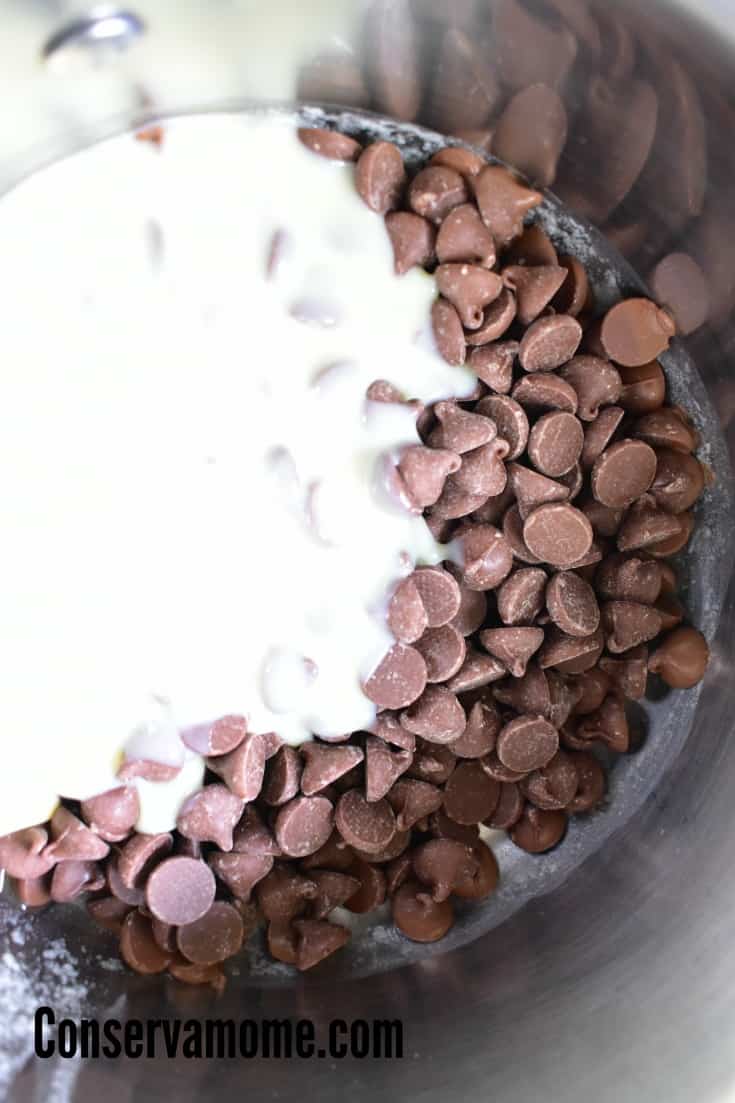 Once the chocolate is melted and the graham cracker crust is baked spread the melted chocolate on the graham cracker crust.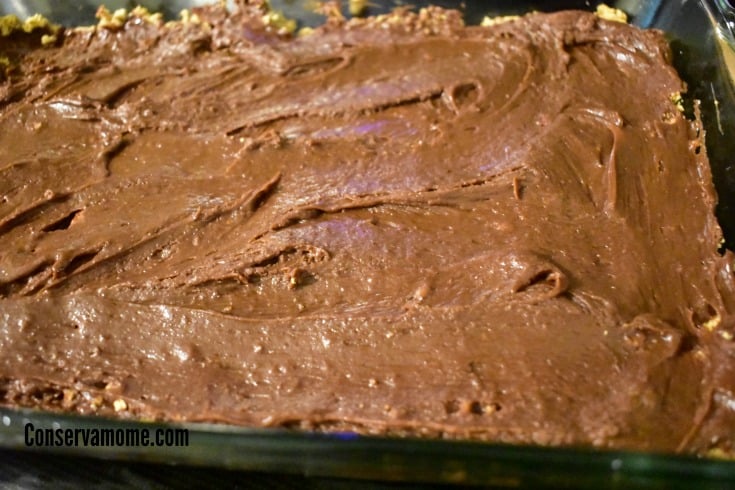 Finally, line the top of the chocolate with the marshmallows. Like I said you can go with the mini marshmallows and just toss them on or line with the bigger ones. Since I LOVE the marshmallow goodness I make it with the bigger ones.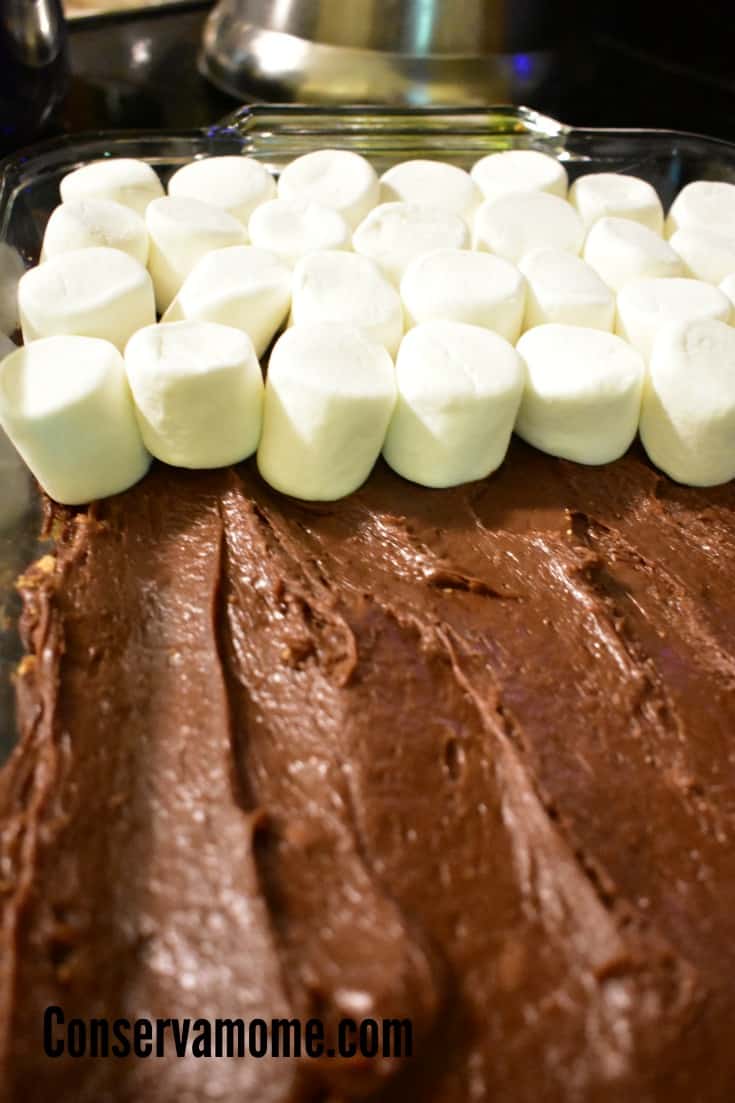 Place pan in oven under broiler. Don't put it too close. Eye ball it, it will probably bee about a minute and a half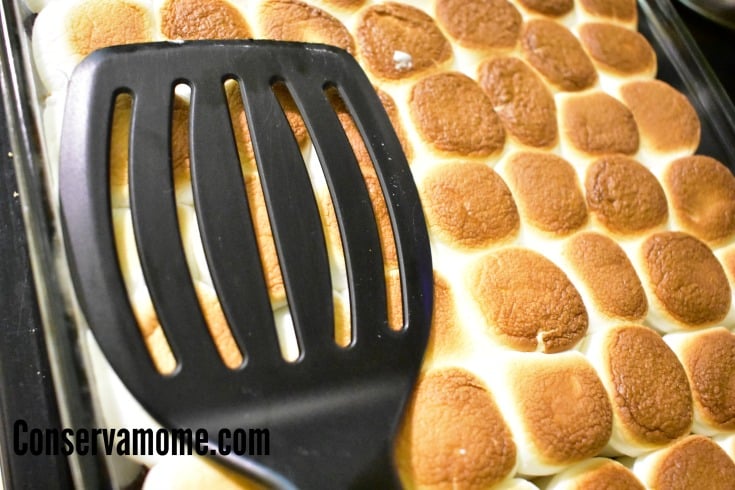 It will all melt together deliciously into one ooey gooey bar.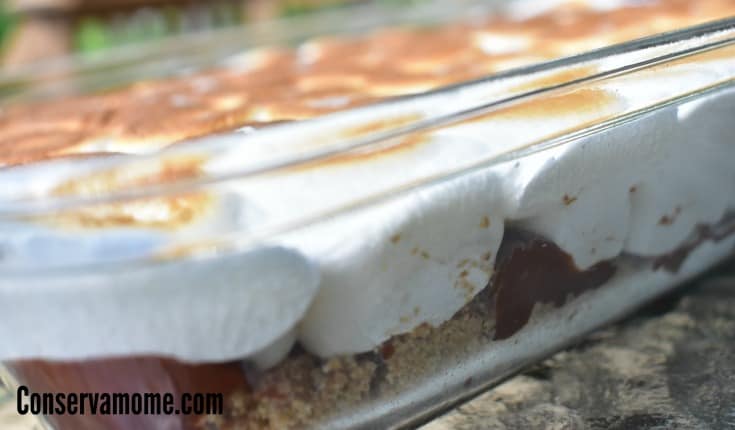 Let it cool down and cut them up into pieces.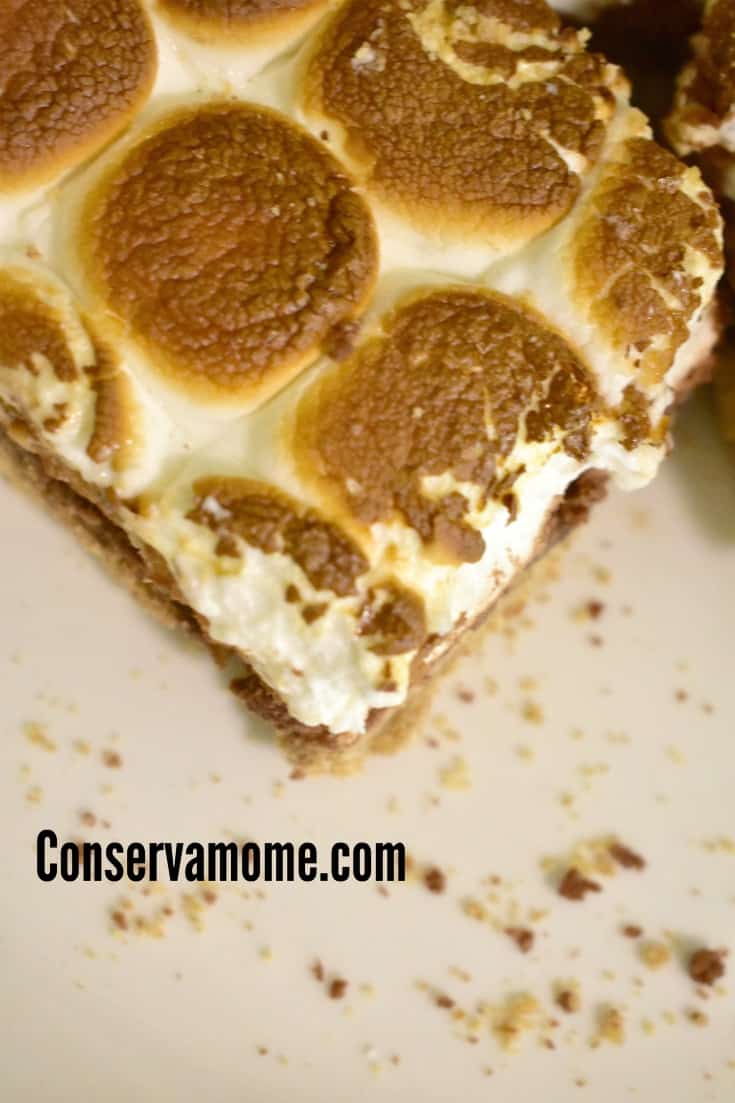 Serve and Enjoy!! They're very rich and addictive!!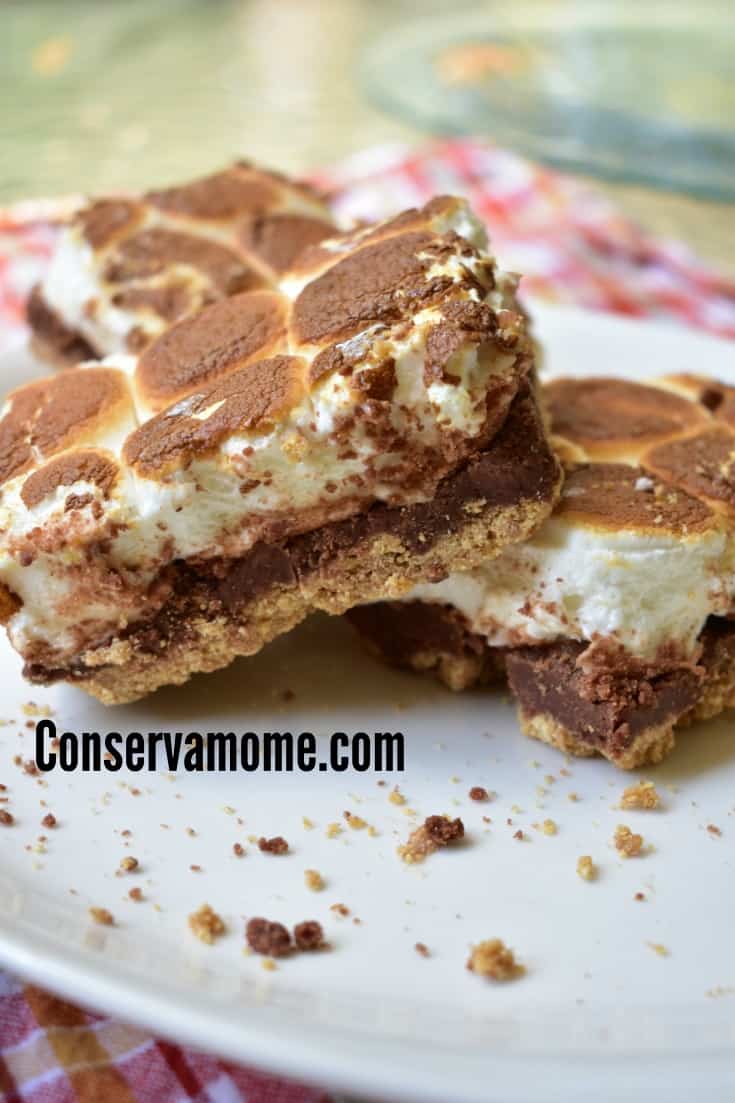 They are so amazing and tasty!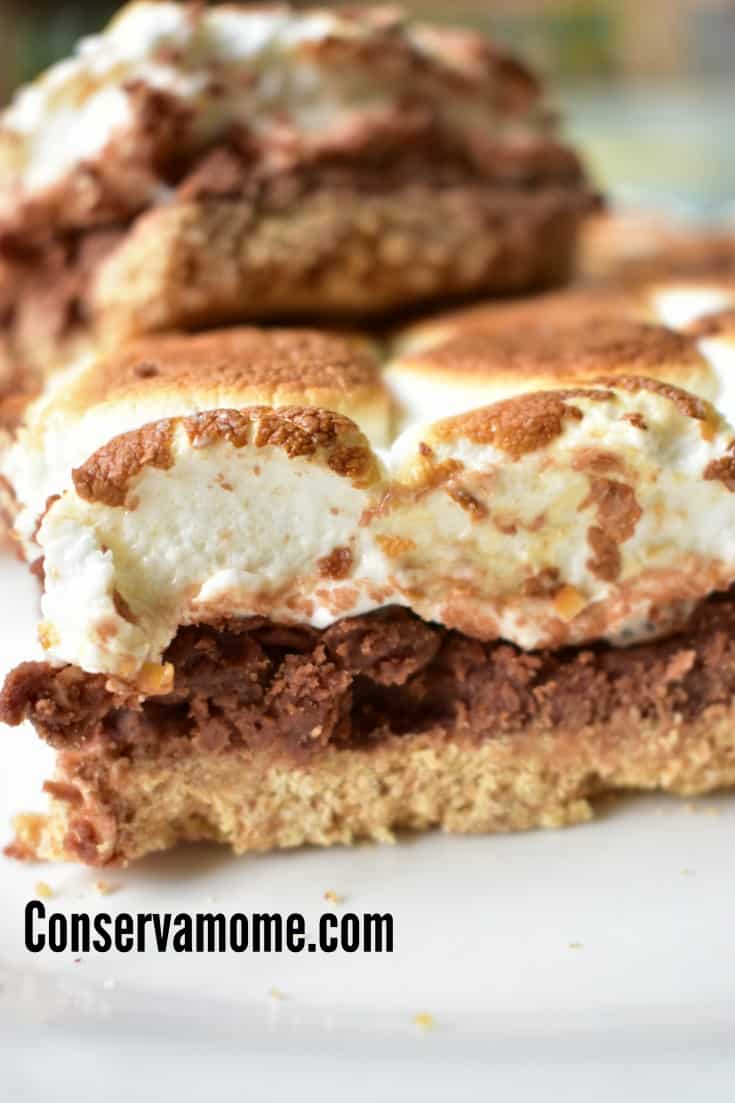 They'll disappear quickly!
Looking for another fun Copycat recipe check out my Copycat Krispy Kreme Donuts recipe here.