Disclosure: I received the Born Free Breeze Bottles by Summer Infant free of charge. All opinions are completely my own.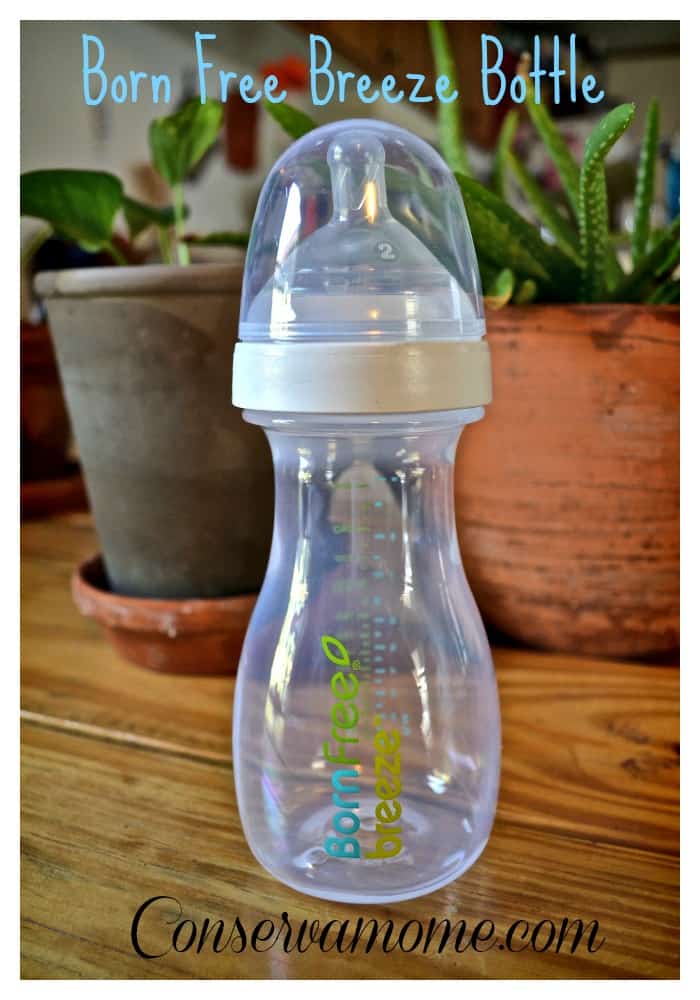 My little one has been one volcanic eruption after another since the day he as born. He arrived five weeks early and has some moderate latch issues. Breastfeeding has been difficult for us as a team but with the help of nipple shields, lanolin, breast pumps and bottles I have managed to keep my baby exclusively on breast milk for nearly six months. I only wish I had discovered the Born Free Breeze bottles by Summer Infant sooner.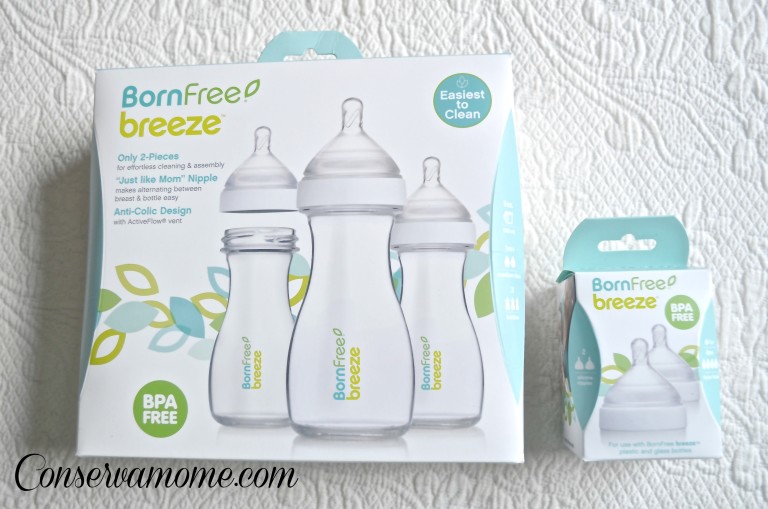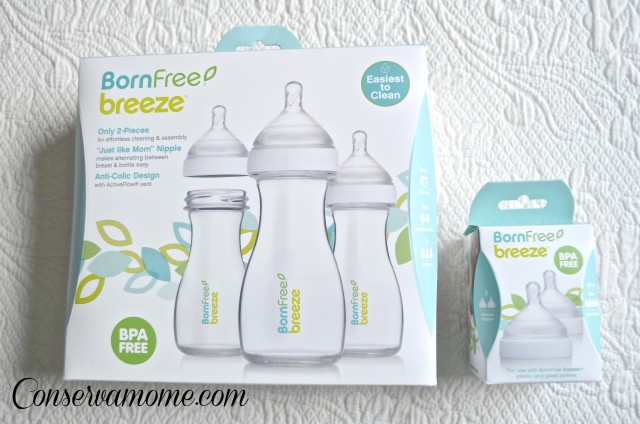 Born Free bottles and nipples claim to feel 'just like mom'. I don't know how they gathered the information to make that claim but my son does prefer this bottle to others we have tried (and we have tried many). I think it has to do with the texture and overall shape of the nipple. The nipple itself is firmer than the rest of the silicone. Additionally, the top of the bottle is all one piece, nipple and ring combined. This makes clean up super easy and when it's time to make a bottle I don't have to hunt down three separate pieces.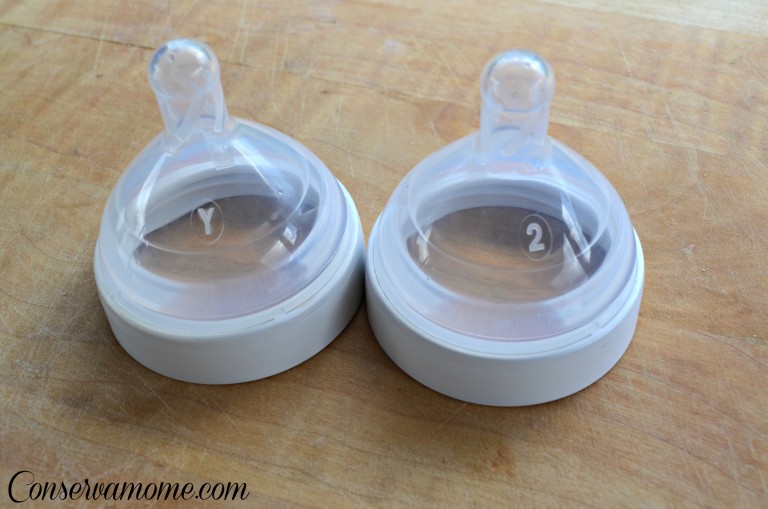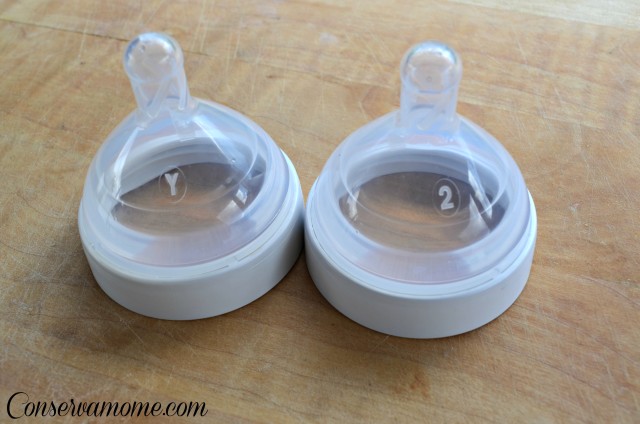 Born Free bottles also claim to have an "Anti-Colic Design". We never had to deal with colic and all the fussiness that ensures, but from the very first use I noticed that my baby spit up very little after he ate from these bottles. It is such a relief to feed him a bottle and know that most of it is going to stay down.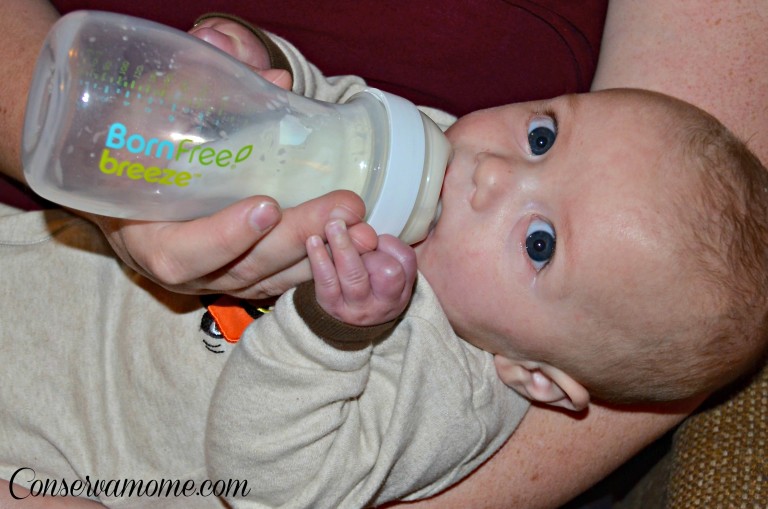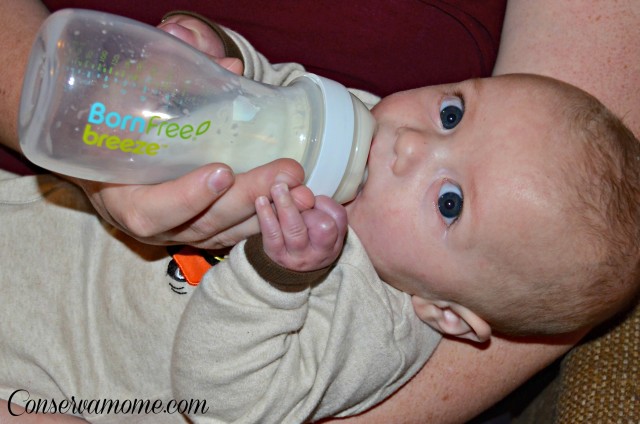 These bottles come in glass or plastic, both varieties are BPA free. Born Free Breeze offers four different nipple flow options. We got to try out the plastic bottles with both the medium flow nipple and the y-cut nipple. As he is currently transitioning to solid food I love to use the y-cut nipple when I mix a bit of rice cereal into his bottle of breast milk.
I love these bottles and I can't think of a single thing I would change about them. They are high quality, beautifully designed, and the benefits to my baby are out of this world. You can purchase one for the baby in your life here. Way to go, Summer Infant!
Don't forget to Get Social With Summer Infant on : Facebook, Twitterand Instagram.
Make sure and check out their complete line of products for babies & kids!
Save