Disclosure: This is a sponsored Post on behalf of Birds Eye Veggies. However, My love of this product is all mine!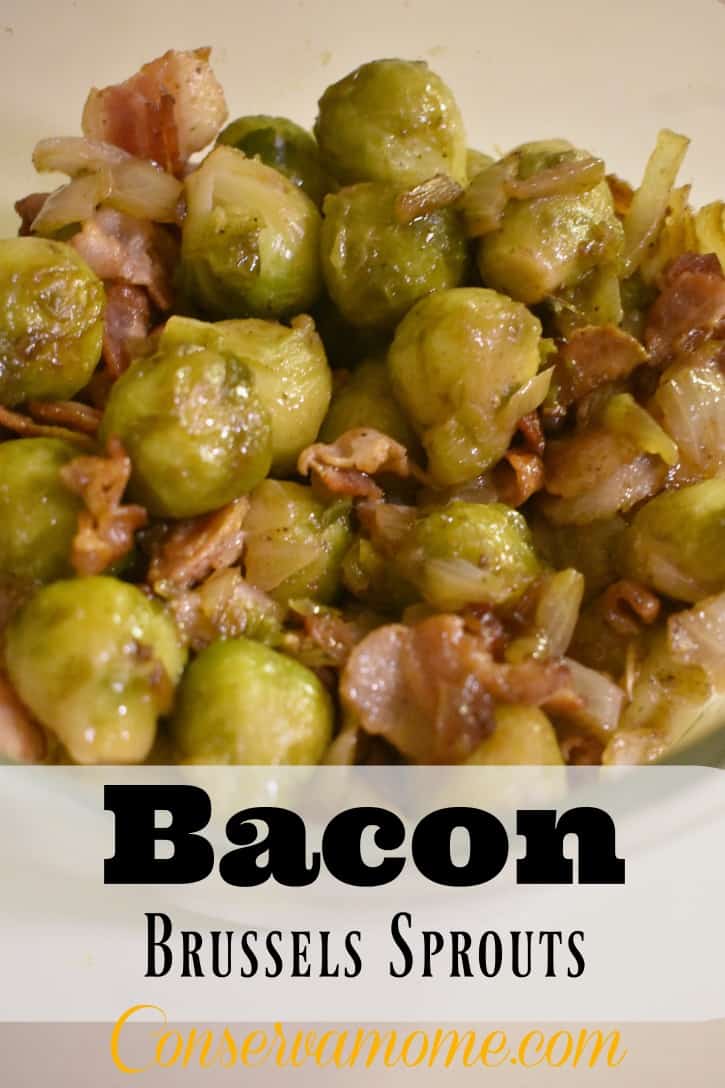 This holiday season, moms everywhere will wind up stuck in the kitchen, missing out on time that could be spent with their families making memories and traditions. So it's important to make meal time easy and let moms have more time to enjoy the "meals that matter most" with their families! That's why I love how Birds Eye Vegetables allows me to make a delicious dish  like Bacon Brussels Sprouts like this in- less time so I can have fun with my family!
Bird's Eye Vegetables don't contain preservatives. Cold temperature preserves the quality nutrients. They are flash frozen within 6 hours of harvest, locking in flavor and nutrients. Making this a perfect addition to your shopping list. Best of all you can steam cook them in less time getting your side and veggie dishes out in no time!
Because the last thing I want to do is spend hours in the Kitchen here's a delicious recipe that's a huge hit in our home and the only way I can get my family to eat Brussels Sprouts. This dish is so delectable any issues people have with Brussels Sprouts will be out the door the moment they try these delicious veggies.
Ingredients
2 Bags of Steam Fresh Birds Eye Veggie Sea Salt & Cracked pepper  Brussels Sprouts Cooked according to package directions.
Half an Onion chopped
2 Table Spoons of Butter
6 strips of Bacon cut up into pieces and cooked until crispy
Directions
Cook bacon in a large skillet over medium-high heat until crispy. Remove to a paper towel-lined plate.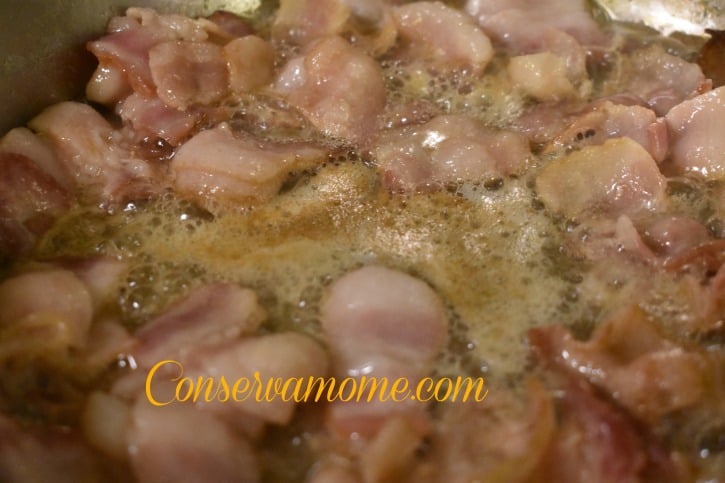 In same pan with bacon fat, melt butter over high heat. Add onions and cook, stirring occasionally until they are translucent.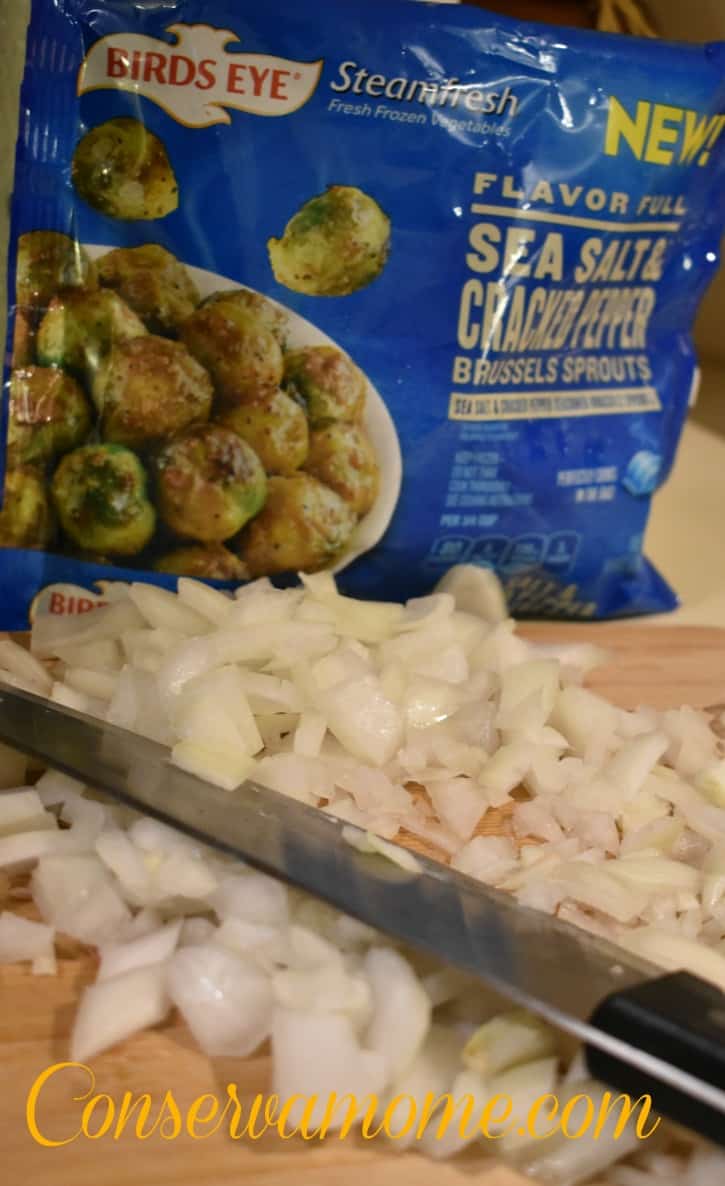 Add cooked from Birds Eye Package Brussels sprouts and Bacon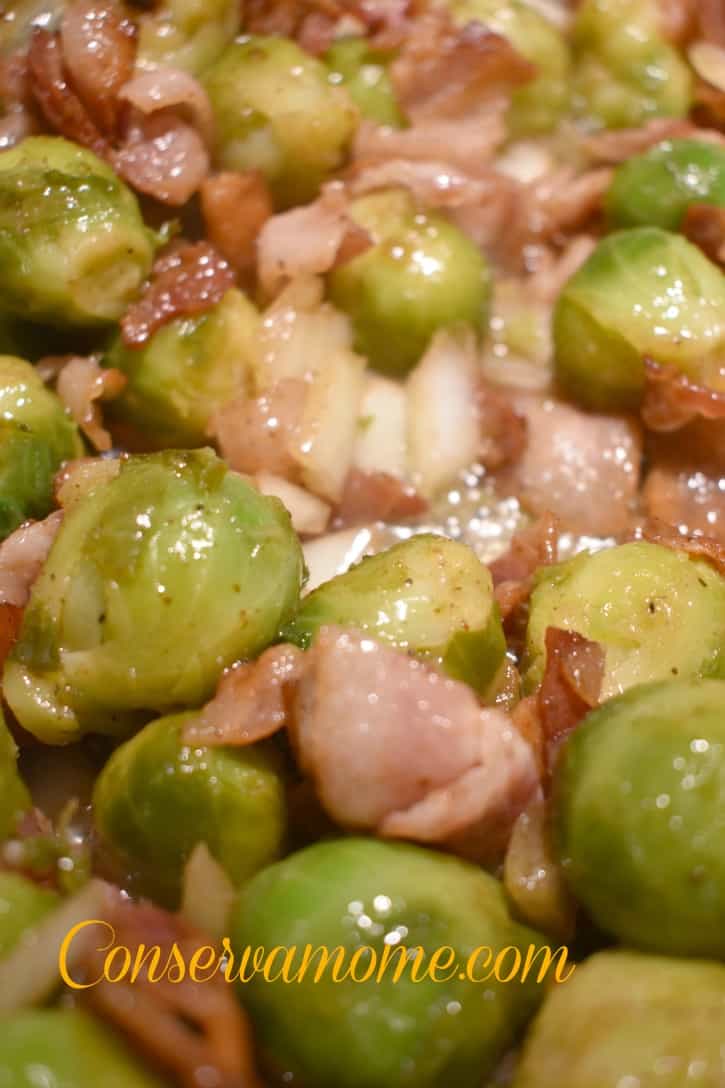 and serve!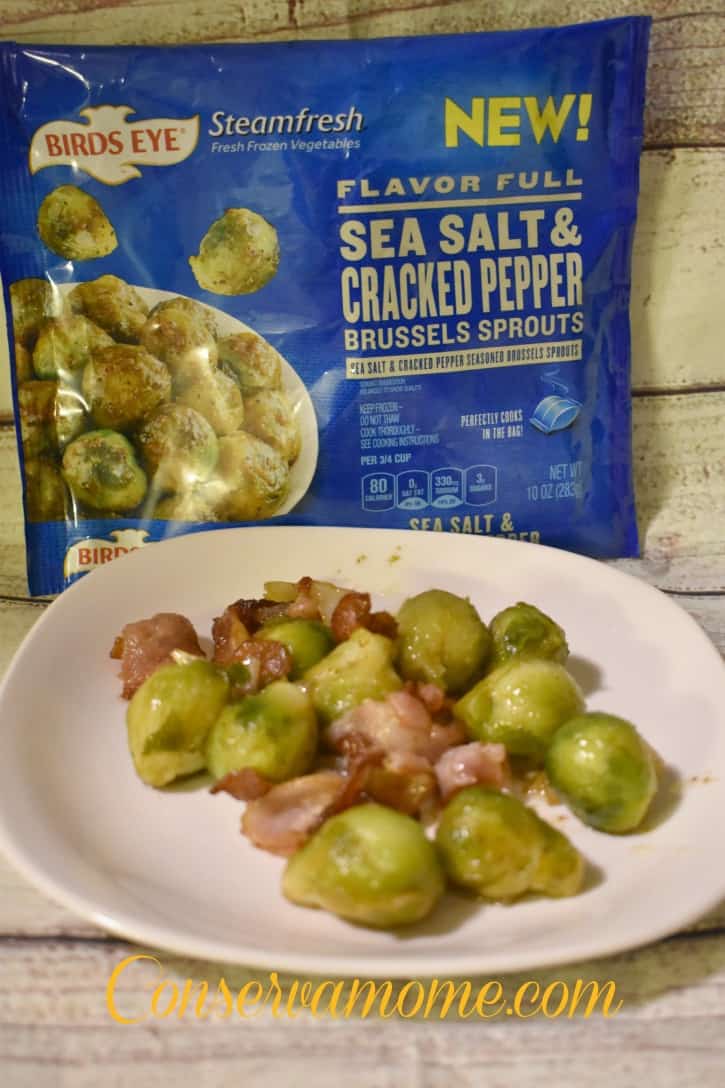 This delicious side dish is so easy to make your kids can even help add the ingredients and help you cook it.
Ready to try them for yourself? You can find Birds Eye Vegetables and Products at your local grocery store. To locate one head over here.
So make memories not stress when cooking up delicious sides and meals this holiday! Head over to Birds Eye Veggies to find out more on all the great Veggie and side options they offer.
Don't forget to get social with them on Facebook & Twitter!
Save