Are you looking for a brand new pup to join your family? Here are the 6 Most Popular Crossbreed Dogs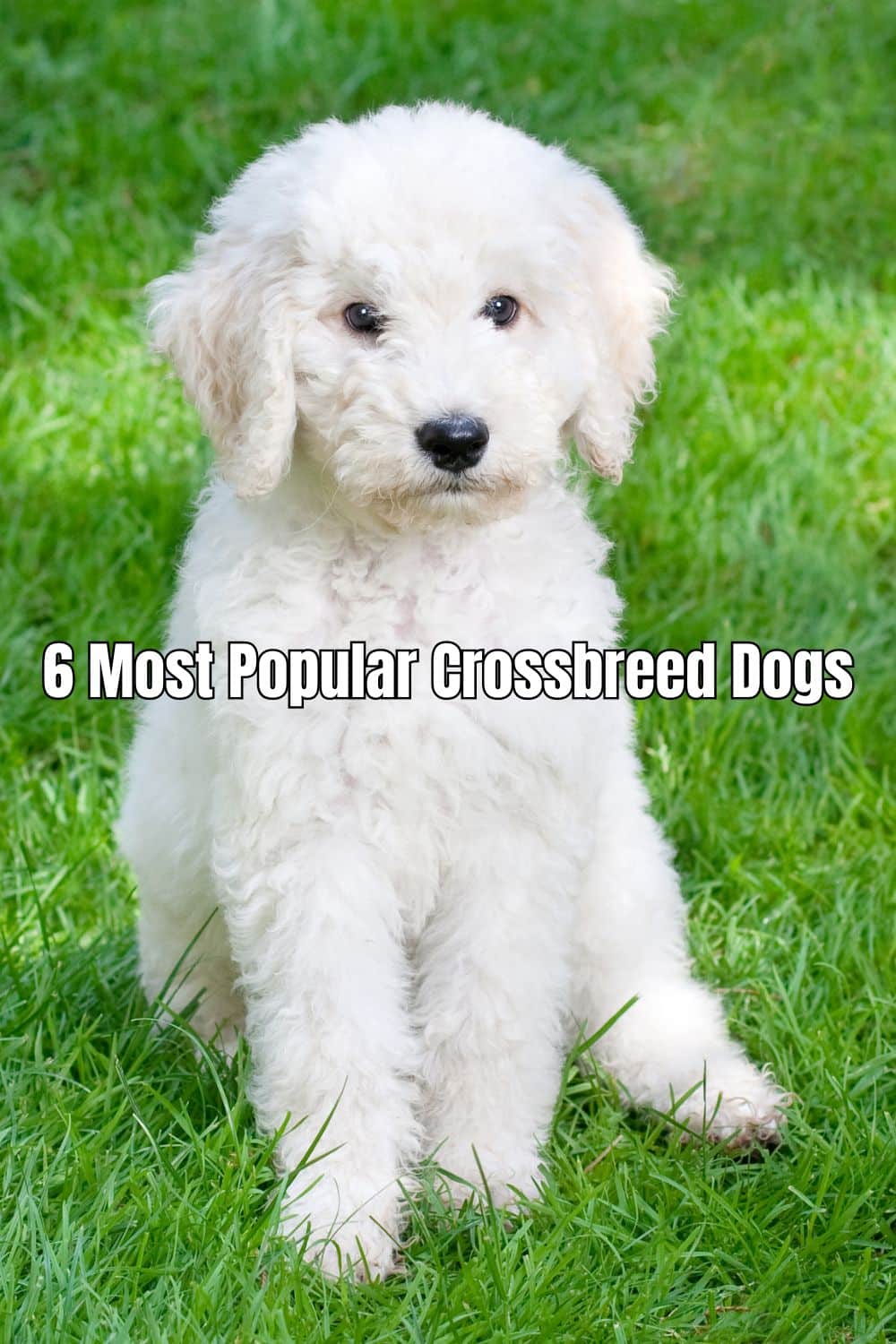 6 Most Popular Crossbreed Dogs
Crossbreeding has carved a unique niche in the dog world. At its essence, it involves mating two distinct, recognized breeds, producing offspring that carry a blend of both parent breeds' characteristics. Though currently trending, this practice isn't a new-age phenomenon. Historically, it aims to merge the best of two breeds, creating dogs that stand out in appearance and temperament. But what propels crossbreeds into the limelight?
Unraveling the Allure of Crossbreeds
Crossbreed dogs are captivating with their distinct mix of physical and behavioral attributes. Imagine a canine that marries the Poodle's hypoallergenic coat with the Labrador's spirited playfulness. Or a small-sized dog exhibiting the bravery of a Chihuahua combined with the distinct body shape of a Dachshund.
Beyond the aesthetic and behavioral appeal, crossbreeds may show fewer health complications than their purebred counterparts. And the novelty of owning a crossbreed? That's an added cherry on top.
Determining Popularity: What Makes a Crossbreed Shine?
Quantifying the popularity of these eclectic dogs hinges on several factors. Search engine trends, breeder inquiries, and pet registrations provide concrete data. However, celebrity endorsements and media features can skyrocket a breed's popularity. Yet, beyond the numbers and the spotlight, the genuine stories from dog owners weave the most compelling narratives.
Diving into the 5 Crossbreed Superstars
Mini Goldendoodle
Have you considered the Mini Goldendoodle? It holds a distinguished position in the realm of crossbreeds. Combining the Golden Retriever's affectionate traits with the Miniature Poodle's discerning intelligence, it's no surprise everyone is searching for Mini Goldendoodle puppies for sale. These dogs are versatile, fitting seamlessly into both apartment settings and larger homes. Their wavy or curly coats are visually appealing, and their hypoallergenic nature adds to their allure. For those contemplating ownership, it's prudent to be prepared for regular grooming and to understand potential health considerations inherited from both parent breeds.
Labradoodle
A close contender in the popularity race is the Labradoodle. It's emerging as a formidable contender in the dog popularity arena. Originating with the noble intent to serve as a hypoallergenic guide dog, the Labradoodle has gracefully evolved from assisting the visually impaired to gracing households as a cherished family pet. Their coat? It beautifully varies from wavy to curly. But their playful demeanor and heartwarming affection truly earmark them as unparalleled companions. And let's not forget: endowed with spirited energy and commendable intelligence, they're not only engaging but also adept learners.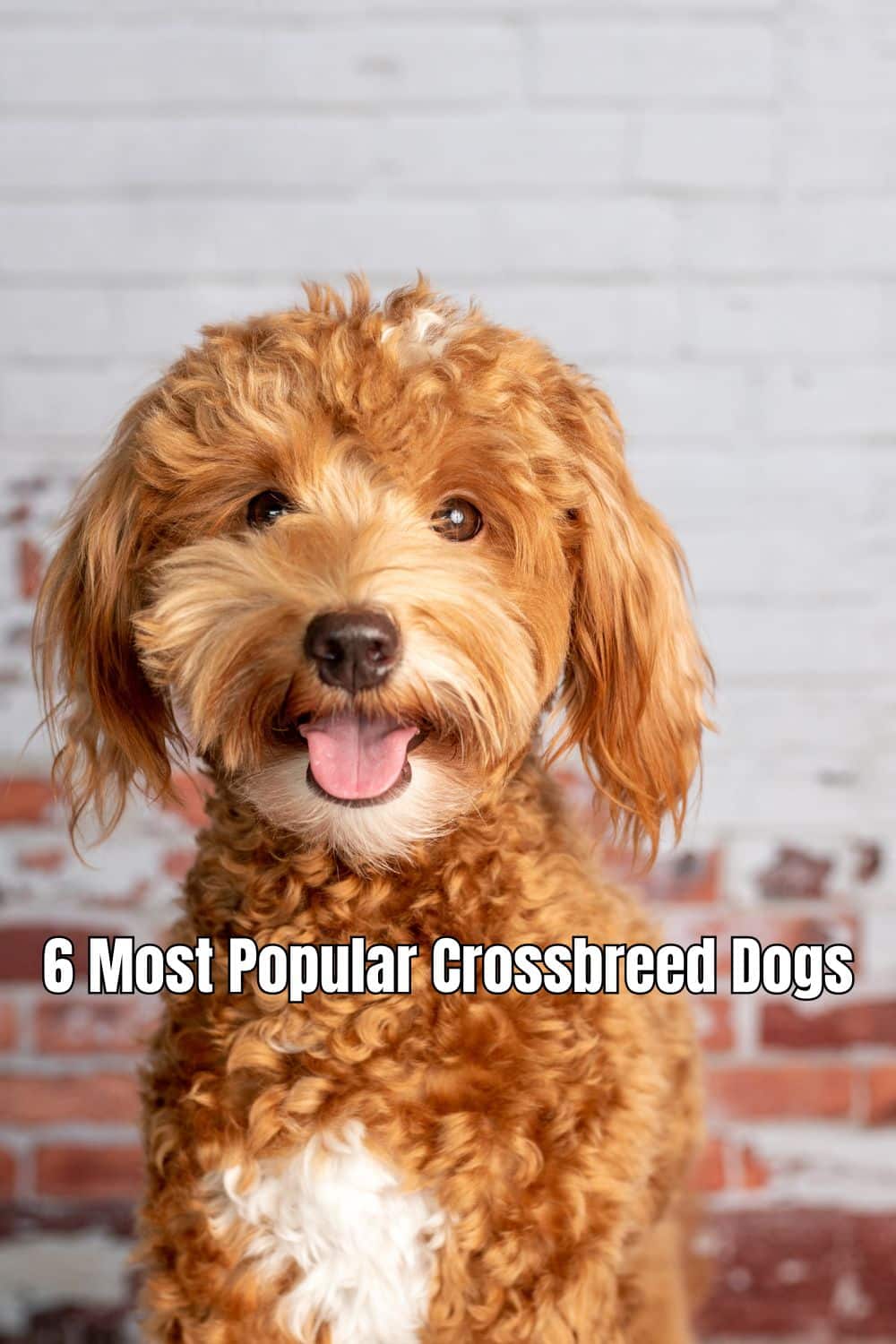 Cockapoo
An old favorite in the crossbreeding realm, the Cockapoo combines the gentle nature of the Cocker Spaniel with the Poodle's hypoallergenic coat. Their agreeable character, accentuated by their plush, curly coat, has facilitated their esteemed position in numerous households. Moreover, their agility is noteworthy. Not only are they adept at the casual game of fetch, but they also exhibit exemplary performance in structured agility courses. The Cockapoo, in essence, epitomizes a harmonious fusion of temperament and talent
Goldendoodle
The Goldendoodle, larger than its mini counterpart, is a testament to successful crossbreeding in the canine realm. By integrating the commendable attributes of the Golden Retriever with the Poodle's sophistication, the result is both aesthetically pleasing and temperamentally balanced—their pleasant nature and notable intelligence position them as favorites in domestic settings and recreational spaces. A point to note is that their lavish coat necessitates regular grooming. Furthermore, consistent training and diligent socialization are imperative to optimize their potential.
Chiweenie
The Chiweenie stands as a notable representative in the smaller canine classifications. With the tenacity of a Chihuahua seamlessly integrated with the Dachshund's unique structure, the result is a compact yet formidable breed. One of their hallmark traits is their deep-seated loyalty, often fostering profound bonds with their primary caregivers. Given their modest stature, they are well-suited for apartment dwellings. However, prospective owners should be aware of their propensity to vocalize; thus, we recommend early and consistent training. The Chiweenie embodies both finesse and enthusiasm.
Puggle
The Puggle emerges as a thoughtfully curated blend within the canine community. Drawing upon the Pug's distinctive wrinkled allure and the Beagle's innate sense of adventure, it presents a harmonious fusion of both traits. Their inherent playful nature, complemented by an inquisitive olfactory sense, positions them as engaging companions. While their short coat offers the advantage of minimal grooming, it's imperative to note their preference for scent-driven exploration. Consequently, ensuring a securely enclosed space or employing a reliable leash during ambulatory activities is paramount. The Puggle represents an astute melding of charm and curiosity—an elegant choice for the discerning canine connoisseur.
Owning and Breeding Crossbreeds: A Journey of Responsibility
Delving into the world of crossbreeding can be both enlightening and complex. While the allure of creating unique combinations is undeniable, it underscores the importance of making informed and ethical decisions.
Central to this endeavor is the commitment to ethical breeding—where the focus unequivocally remains on the health and well-being of the dogs rather than mere profitability. Additionally, it's worth noting the myriad crossbreeds in shelters, silently hoping for adoption.
Opting to adopt aligns with responsible pet ownership and allows individuals to infuse their lives with a poignant story of rescue and mutual compassion. An informed and compassionate approach to crossbreeding, wouldn't you concur?