With the change of weather during fall, many of us can see our health get a little funky. Check out 6 Immunity Boosting Herbs for Fall that will help make sure you stay at your best health.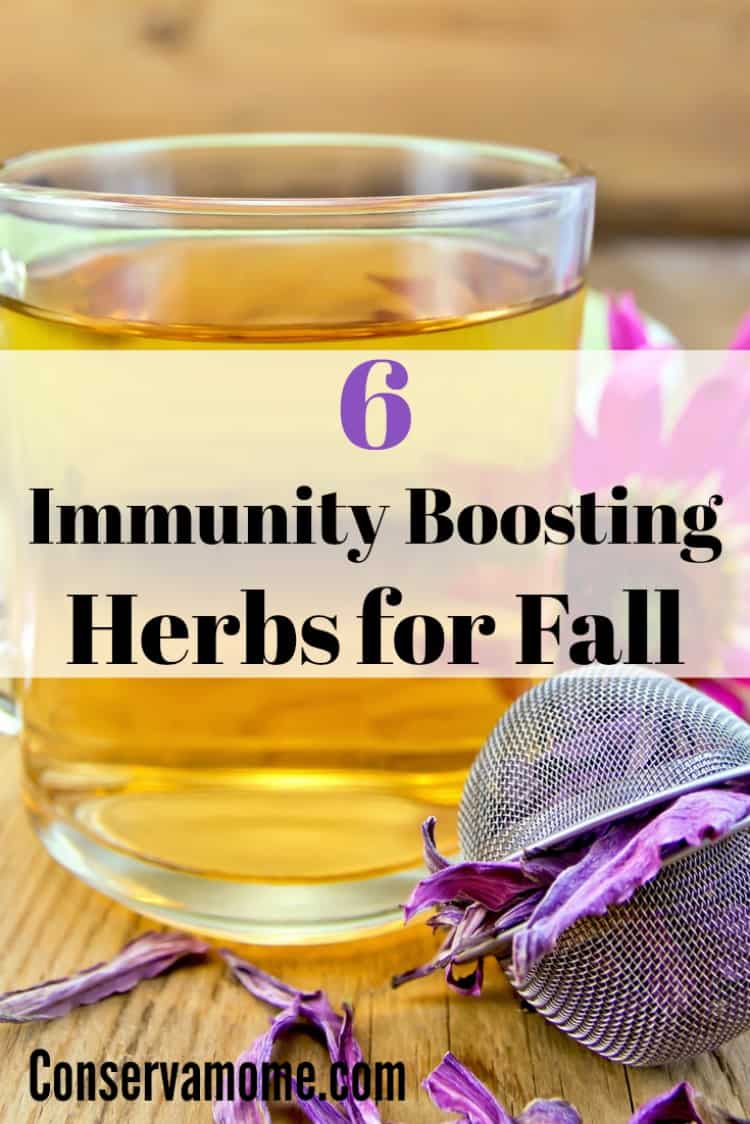 With summer coming to an end our health may begin to fizzle and sizzle due to temperature change and lack of sunlight. So it's important to make sure we are keeping healthy naturally. Below are some great ways to do so with 6 Immunity boosting herbs for fall. Check them out below!
Echinacea – Echinacea is a popular herb that has been identified to boost immunity. Combined with goldenseal, another herb, or enjoyed alone as tea, this member of the daisy family has been found to prevent and treat upper respiratory tract infections as well as the common cold.
Ginseng – This herb has many varieties ideal for boosting immunity and overall health. Its main active component, ginsenosides, has been proven to have anti-inflammatory and anti-cancer properties. Clinical research studies have demonstrated that it may improve immune and psychological functions as well as conditions related to diabetes.
Garlic – This spice has had a long history of medicinal value. Studies have shown that garlic promotes overall immune health, that it is active against specific bacterial infections of the respiratory tract, and that it may bolster the ability of the respiratory tract to defend against viral infection. What's better? It's also a great tasting spice to use while you cook!
Ginger – This herb has been shown to reduce inflammation, cardiovascular conditions, blood clots and cholesterol. Also a great ingredient to help aid digestion, we include ginger into many of our Rainbow Light products, such as the Women's One and prenatal line of products, to help those with a frequent upset stomach.
Turmeric– This spice contains curcumin, which has notable antioxidant properties. It also has antibacterial, anti-inflammatory and stomach soothing benefits. It reduces inflammation by stimulating the adrenal glands to increase the hormone that lessens inflammation. It is also used against headaches, bronchitis, colds, fever and menstrual problems.
Spirulina – worth a discussion, as this natural ingredient is often misrepresented as an herb. Although technically a marine organism, this ingredient is a powerhouse of immunity. Amino acids make up 62 percent of spirulina, making it a complete protein. It's one of the few known plant sources of vitamin B12 and it's full of amino acids, enzymes, and probiotics that help to enhance your immune system and digestive health. It's a key ingredient in our Rainbow Light products – that's how much we love it!
Looking for some more Healthy ideas and tips? Check out 8 Plants that heal and protect.
Save