Ready for summer BBQs? Here are 6 Barbecue Party Tips to Impress Your Guests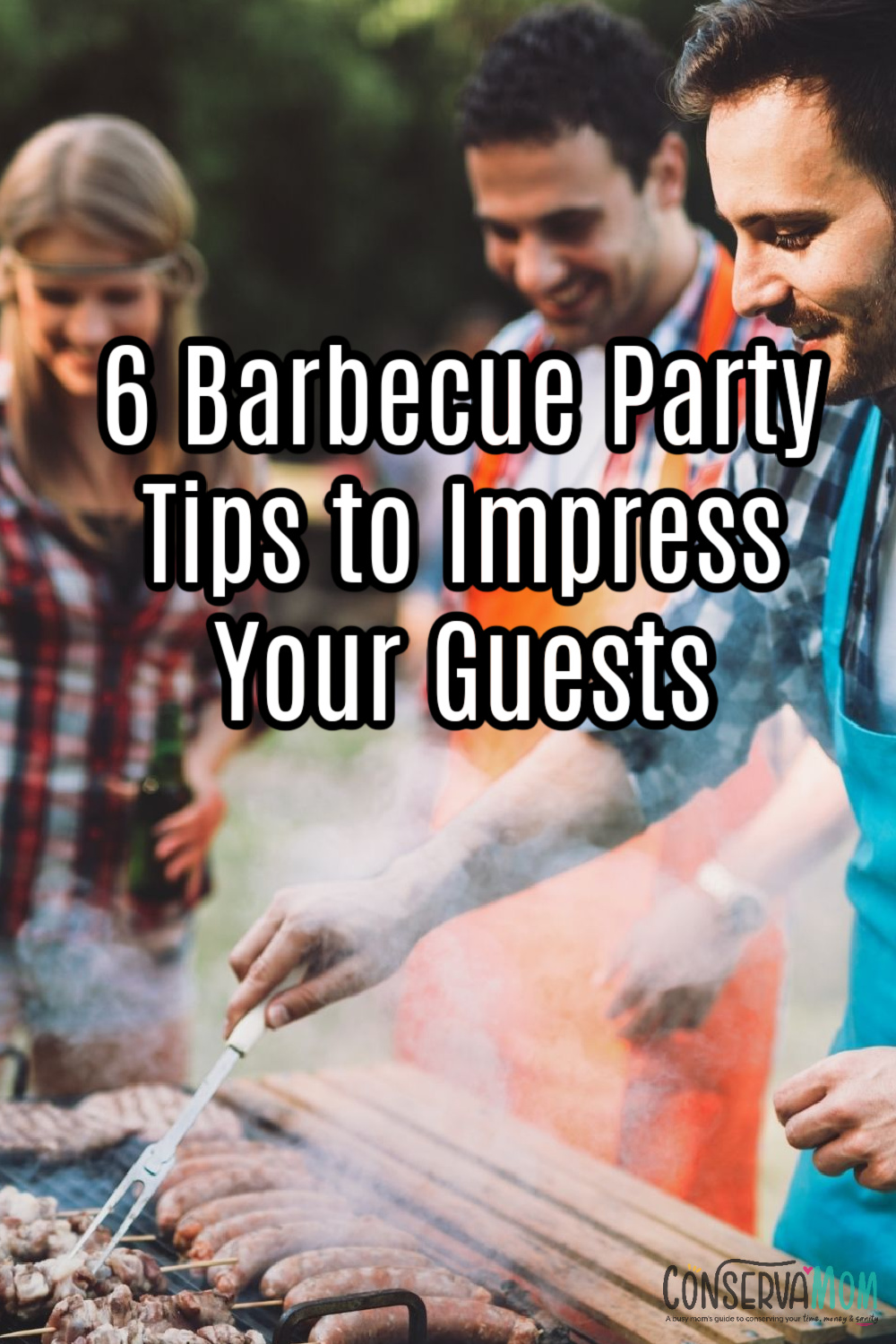 6 Barbecue Party Tips to Impress Your Guests
The temperatures are steadily rising every day, so if you want to meet with your friends and family, why not organize a little get-together in your backyard? It is a perfect place to host a party since it allows you to enjoy both the vitalizing effects of the outdoors and the cozy familiarity of your house.
There are multiple events you could organize, but nothing speaks of backyard fun as a barbeque party does. To ensure that everything goes smoothly, you need the right equipment and ensure that you have enough propane or charcoal. You should also decorate your backyard, arrange music fitting for the occasion, and set up some fun yard games. When it comes to food, you can prepare some new grilled dishes or ask guests to bring sides.
A barbecue party is a simple event, but it does not mean you cannot go all out to impress your guests. That's why we have prepared some tips that will help you add that wow factor to your event. Check them out!
Add a Little Color by Decorating Your Backyard
You can add extra color and comfort to your backyard by choosing the right outdoor furniture and decorations. You will need to get a set of patio furniture since you will spend a lot of time on it. The furniture should be comfortable and big enough to accommodate all your guests. It can be made of wood, metal, plastic, or wicker, but it should be sturdy enough to withstand the outdoor elements.
When it comes to decorations, you can use flower pots and potted plants as they are available in many different shapes, sizes, and colors. Choose the ones that match your backyard décor. You can also hang up wind chimes, lanterns, and other decorative items to give the space an accentuated look. If you want to impress your guests, choose some colored string lights and hang them up above the seating area or the dining table. If it is still daylight, make sure you turn them off before it gets dark outside, so you do not waste any energy.
And if you are inspired to create a lovely backyard space for future cookouts but don't want to spend a fortune on it, consider browsing discount websites such as Coupon Ninja or alike to snatch the best deals on decorative items.
Ask Your Guest to Bring Side Dishes
When preparing your barbeque, you should keep in mind that everyone has different tastes, but it might be hard to accommodate them all. If they are a rather picky bunch, you would have to spend hours in the kitchen to prepare a little something for everybody.
So why not ask each guest to bring a dish to share with the rest of the group? It could be a salad, snacks, or simply veggies to grill or fruits to share. This will also help you avoid the stress of cooking for many people simultaneously. Just make sure that everyone agrees on what they bring – it would be awkward if everyone got the same thing.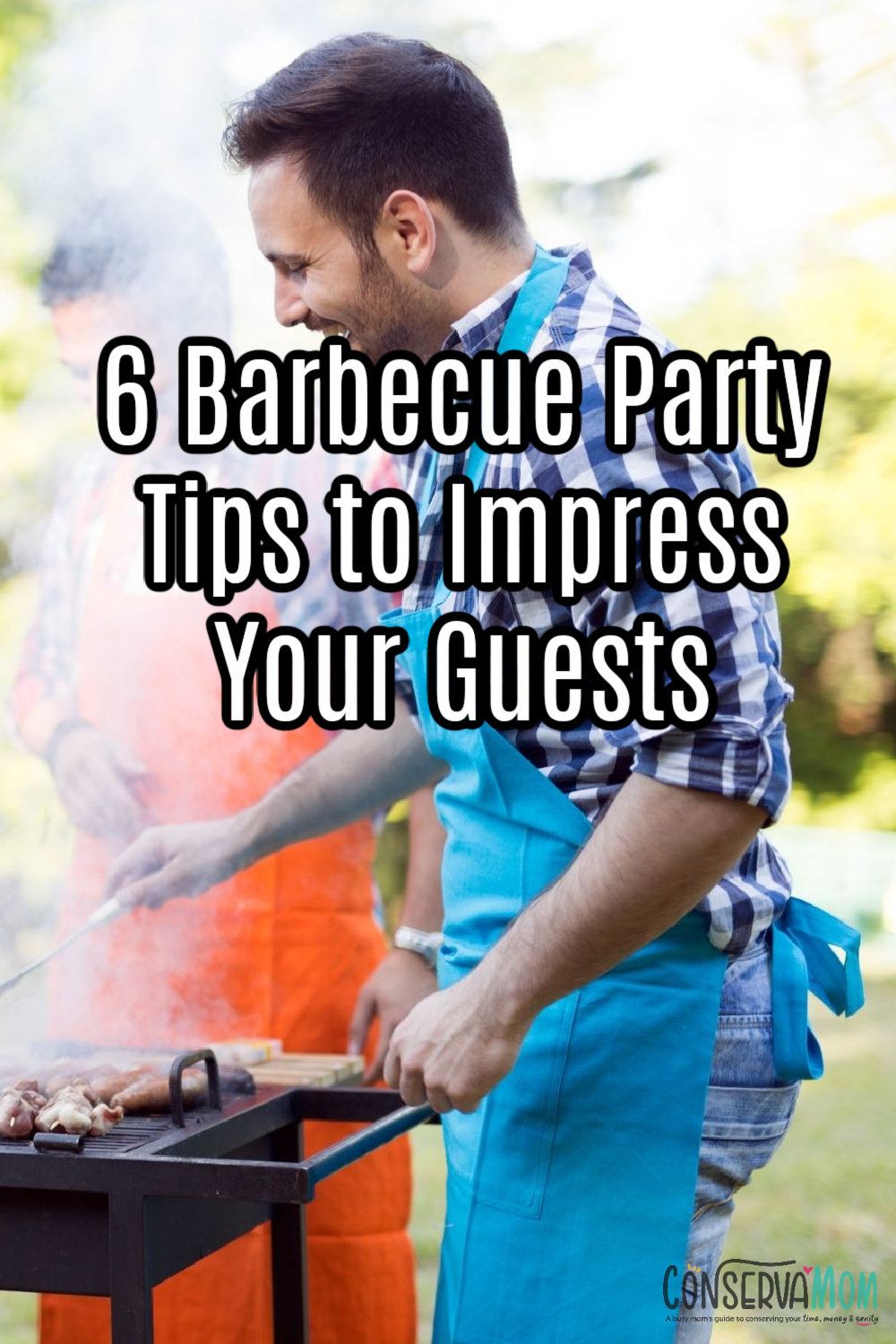 Choose the Right Equipment
In order to prepare the food, you need advanced barbeque equipment. You should get a good grill that can handle many meals at the same time and make the cooking process easier. If you want to impress your guests, you should also invest in grilling tools such as tongs, spatulas, and brushes. The last thing you want is to have a messy barbecue party.
The grill itself does not need to be too big, but it should be able to accommodate at least three or four steaks or chops. As for the fuel, you can either use charcoal or propane. Charcoal comes with that delicious, traditional flavor, whereas propane will provide a bacon-like taste. Whichever fuel you choose, just make sure you have enough of it, so you do not run out of it during the party.
Set up an Ice Bucket With a Refreshing Drinks
Nothing is more refreshing than an ice-cold drink, especially when you have been cooking all afternoon. Make sure you set up at least one ice bucket full of beer, soda, or iced tea so your guests can grab a drink whenever they feel like it. You should also place some glasses nearby, so people do not need to get up if they want to take a sip.
To make your ice bucket extraordinary, you could use a LED ice bucket or DIY one yourself after watching video instructions on Youtube. Your guests will undoubtedly be amazed!
Prepare Some Outdoor Games
While grilling the food, you might want to challenge your guests to some fun yard games. This is a great way to keep everyone entertained while waiting for the food to be ready. It will also help you get to know your guests better and enjoy each other's company.
This is where creativity comes into play – there are literally thousands of yard games you can try out, such as beer pong, corn hole, Horseshoes, and Kan Jam. They provide a lot of fun for kids and adults, so you cannot go wrong with any of them.
Play Fun Music
You will also want to play some music to complete the entire backyard experience. Whether it is the top 40 hits, hot Latino rhythms, or moody lo-fi music, choose something that will fit your party.
There are various ways you can do that. You can either connect your phone to the speakers and play some streaming music or get a karaoke machine for some extra fun. Whatever you choose, make sure the volume is not too high, so it does not disturb the neighbors.
In Conclusion
A barbeque party is a great way to enjoy the outdoors and have fun with your friends and family. It is the perfect environment to share good food, create memories, and have a fantastic time.
You do not need to spend a lot of money to create a memorable event. Just make sure you have the right equipment, food, and decorations, and everything will go smoothly. Make sure you add fun activities such as yard games and music, and your guests will have an amazing time. By following the tips above, you can make sure that your barbecue party is not just a success but also an unforgettable experience for your guests. Have fun!