It can be tough making more out of your Living Space. Especially, If it's small. However, with these easy tips you can Make more out of your living space easily.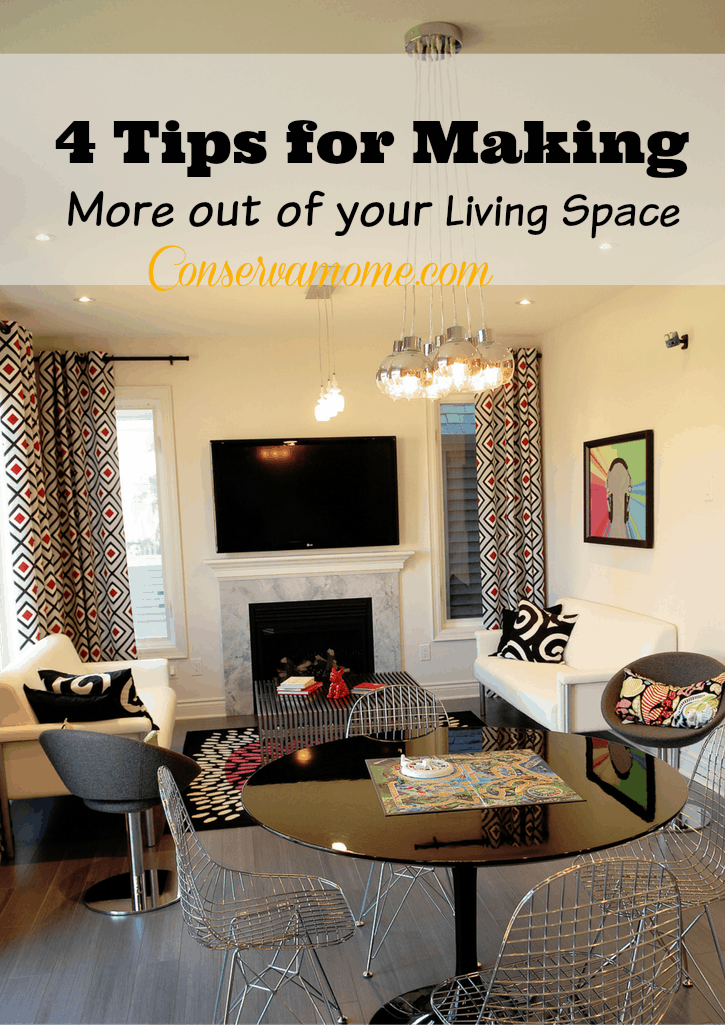 4 Tips for Making More out of your Living Space
When it comes to enjoying your home, you will want to be sure you can make the most of your space. This is especially true if you have a limited amount of square footage to call home. The good news is there are some things you can do that will allow you to utilize the space you do have. By being aware of some specific tips to put to use, you can begin to make more out of your home or apartment today.
Use a room divider
Being able to divide your room can provide a number of benefits for any homeowner.
It's possible you may want to have more privacy if you're living with roommates. Choosing this item will enable you to separate yourself from others when you want to do so the most.
You will be able to choose from a variety of designs and materials to help your room look and feel its best. For instance, you may want a wooden panel to help make your home more attractive and give a classy feel while keeping dividing the room.
Multi-purpose areas
There aren't any rules when it comes to decorating your home the way you'd like to or using your space. You can do whatever you want, and this means making all of the rooms as usable as possible for you.
For instance, you may want to create a playroom for your kids in your small apartment. You could use part of the room for your children and make the other part an area for exercising.
Studies show the average size of an apartment in 2013 is approximately 982 square feet, so you may need to find effective ways to make more use of your space.
This will allow you to have the ideal amount of space for you to stay fit and keep an eye on your kids at the same time. This is sure to be a winning situation for any parent.
Rely on curtains
If you want a more flexible way to conceal some of the things in a room, choose a curtain to help you do so. Keeping a variety of things hidden, such as boxes or shelves packed full with things you use each day can make the room look claustrophobic.
However, you can use curtains to hide many things in any room of your home, and this will automatically cause the room to appear larger for you.
Declutter
Of course, you may think that you need a lot of furniture or items in your home, but getting rid of what you don't use or need can give you more space. Take the time on a routine basis to clear out items that could be dragging your space down or making it look smaller.
This is an ideal way to give you more room to live in each day and can be helpful when it comes to making you get things done.
There are many ways to help you make your space look and feel bigger. The key to doing so will rest in being a bit creative and ensuring you take the necessary action to help you get the results you want. This will take time and a strong commitment to improving your home but is entirely doable, and the end results are sure to be something you will be proud of for months to come.
Bonus tip: Maximize natural light
Natural light makes even the most cramped, bijou spaces appear bigger and brighter. Try to maximize natural light by angling furniture towards windows and doors and using light colors for the walls and flooring. Hang mirrors on the wall to bounce light around and avoid clutter at all costs. Open your curtains and blinds wide every morning and consider adding light to dark spaces with new windows, skylights, lanterns, or doors. Check out door installations with Opal Enterprises for ideas and inspiration. You can choose from a range of styles for standard windows and doors or opt for patio doors that offer easy access to the garden and great views.
As well as creating spacious, open, and light living spaces, adding natural light to your home can also boost your mood and make you feel good. Studies show that bright rooms make us feel better and natural light can also enhance productivity
Save
Save