The 4Ever™ Extend2Fit® 4-in-1 Car Seat by Graco is a must have for parents. This car seat will grow with your baby from birth+. Check out 5 reasons you need this car seat in your life! This is a post done in collaboration as part of the Graco Ambassador program. Although this is a sponsored post, all opinions are 100% mine.
Babies "come" with a lot of products. You need them in order to be able to get through every day tasks with them. It seems that as a parent you'll spend tons of money onbaby products the first year. Many products your little ones will probably out grow rather quickly. So it's important to get products that will grow with babies. That's why I love the Graco   4Ever™ Extend2Fit® 4-in-1 Car Seat. This car seat will truly grow with your baby from birth to beyond. It truly is the only car seat you will need because it has a lifetime of 10 years.
The Graco 4Ever Extend2Fit has so many amazing features one blog post couldn't cover them all. So I've chosen the top  5 Reasons you need the 4Ever™ Extend2Fit® 4-in-1 Car Seat by Graco.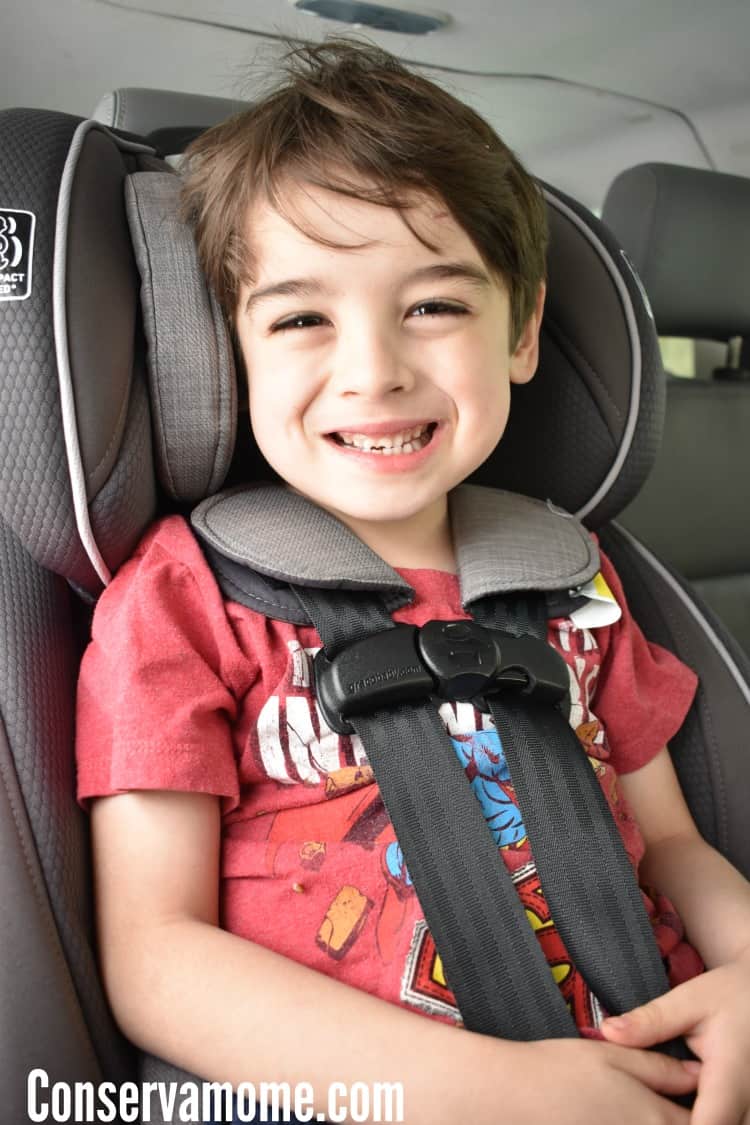 1.  4-in-1 seat grows with your child, so you can enjoy 10 years of use, from 4 – 120 lb- This car seat can be installed from day one in your car seat when baby comes home from the hospital and follow your little one up to 120lbs keeping them safe as can be for years to come.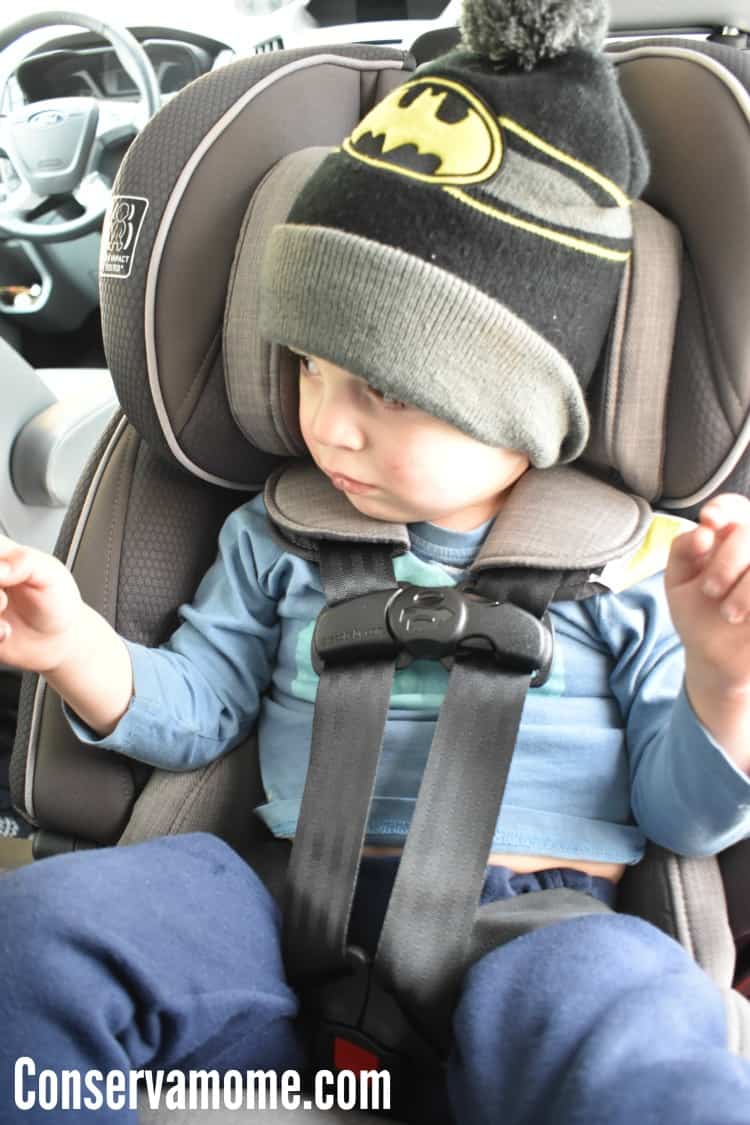 2.Up to 50 lb rear-facing allowing your child to safely ride rear-facing longer. So you're able to keep your little one safe to the magical age of 4 (and more if need be) Because it also has the Extend2Fit® 4-position extension panel provides 5″ additional leg room. This is always one of the biggest issues I hear from parents when they rear face "My child's legs are so uncomfortable. With the extension panel your child will ride in comfort and safety.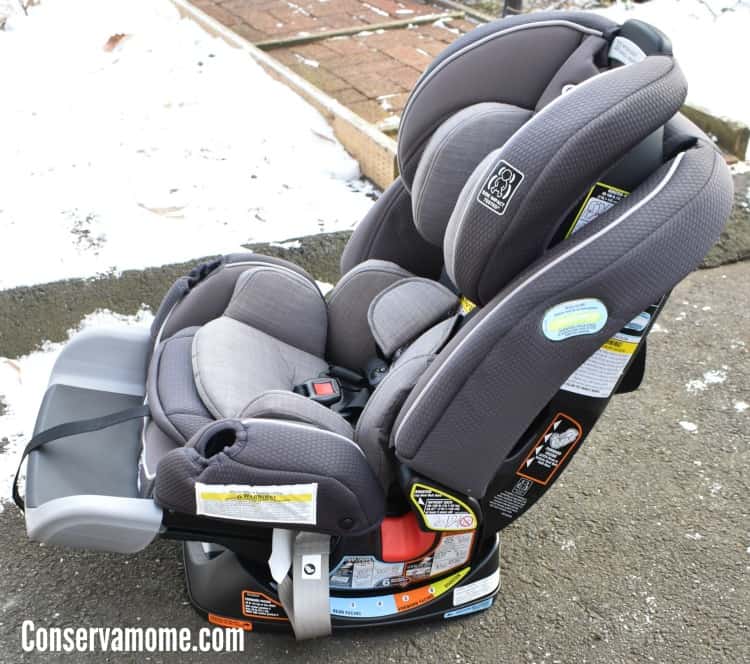 3- 6-position recline helps keep your child  stay comfy and make sure that your child is in the optimal position when ridding in the car. It also has an easy leveler to show you if your car seat is placed correctly.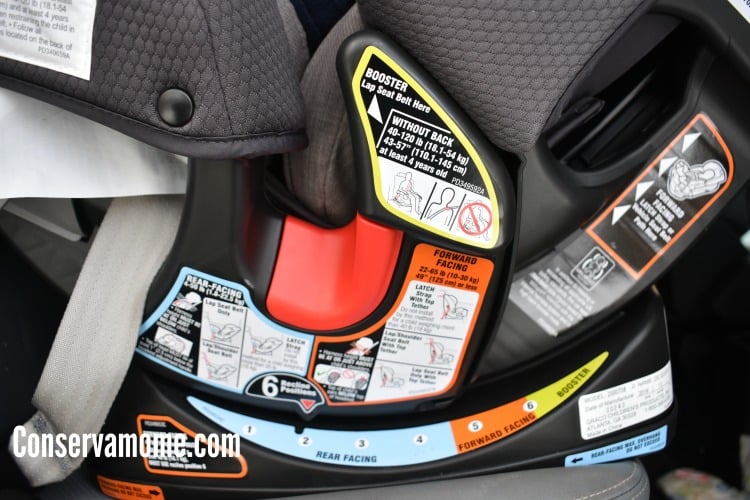 4. Simply Safe Adjust™ Harness System headrest and Harness adjust together. I think that's one of my favorite features because  the Simply Safe Adjust™ Harness System and 10-position headrest lets you adjust the harness and headrest together, with no rethreading. 

That's always a huge source of frustration for me with car seats, having to adjust the straps when the baby gets bigger.Simply Safe Adjust™ Harness System takes any guess work or bad threading (thus putting your little one in danger) out of the way.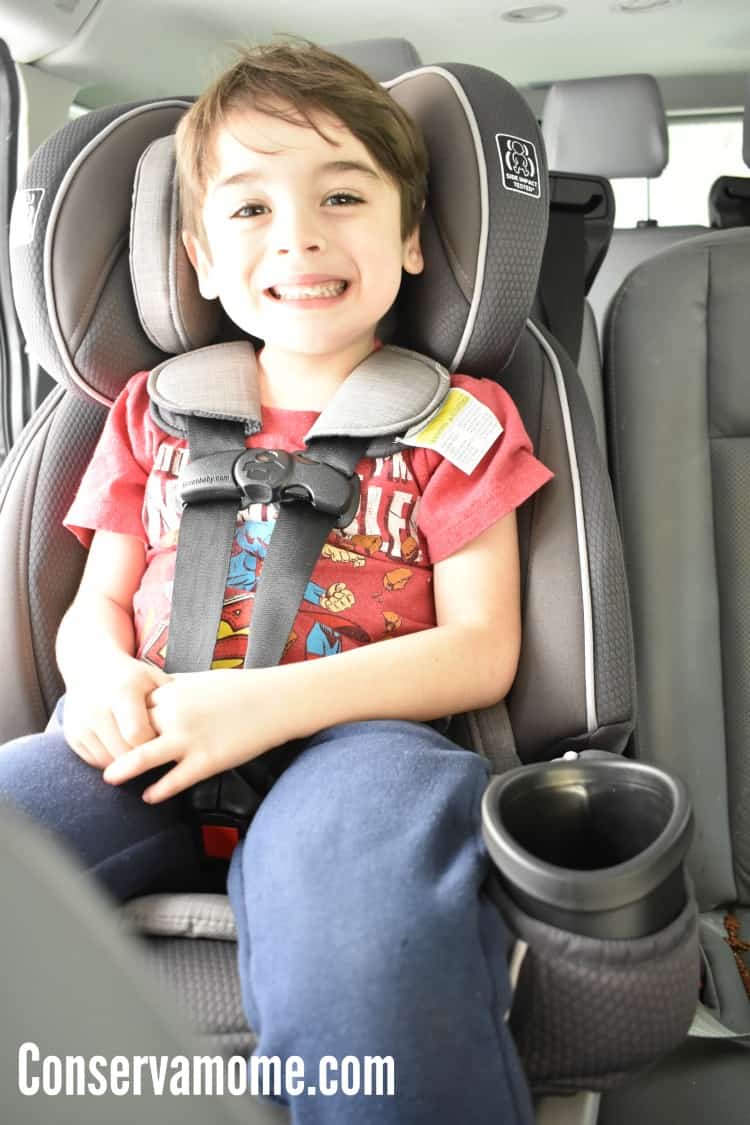 Allowing for safety from birth+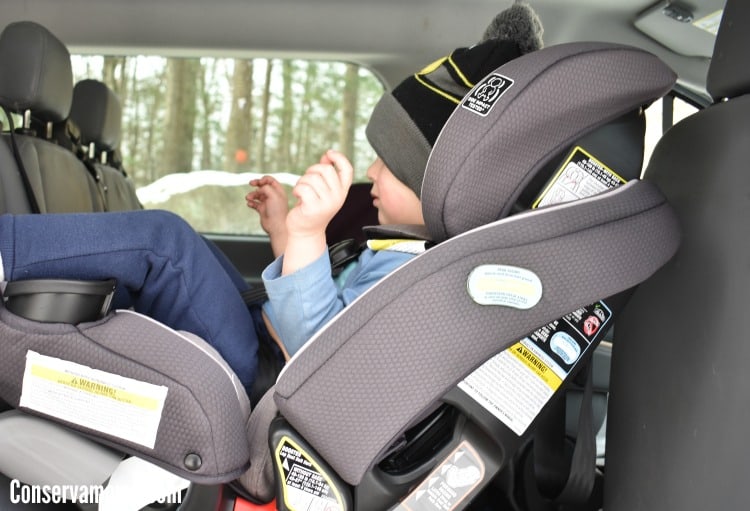 5. Crazy easy installation: There's no guess work with this car seat, easy indicators let you know if you've installed it correctly with easy to follow guides.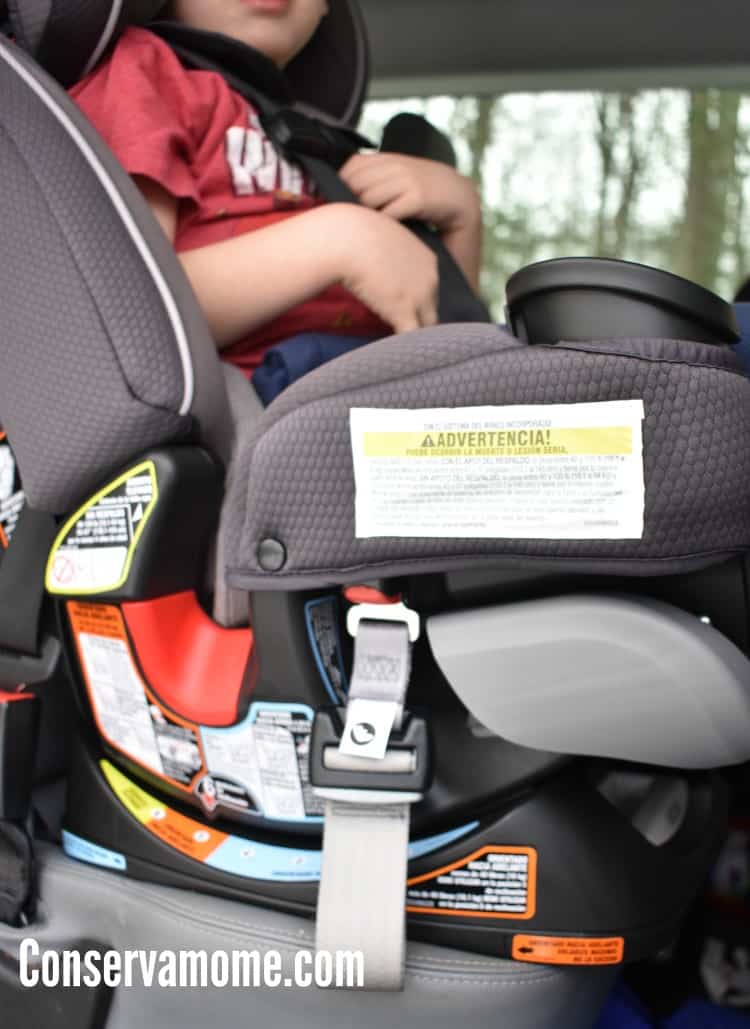 Hasta vienen las instrucciones en Español. (It even brings the instructions  in Spanish! )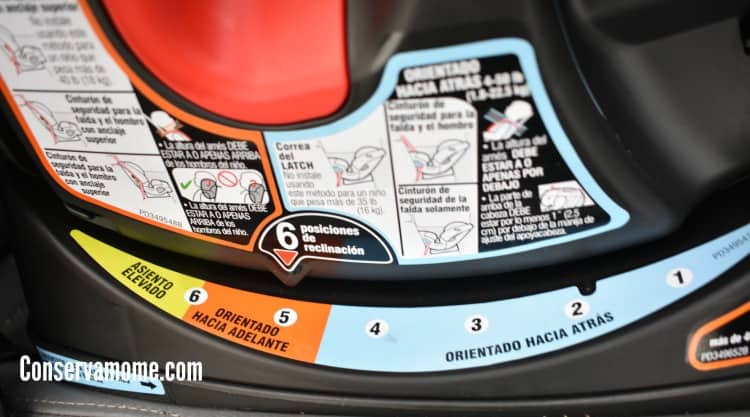 This car seat really is a game changer in the car seat world. I couldn't believe all the great features I found while trying it out and continue to realize the more we use it. With 6 kids and most still in some form of car seat/booster seat this is the kind of car seat that grows with them for years to come.
Because you can convert it to a high back booster and booster seat. No need to worry about messy car seats the seat cushions are machine washable.
This really is the transformer of car seats ready to take your little one on any and all adventures they go on. Check it out for yourself! You can find this car seat at most leading Graco Retailers or at Graco.com.
This amazing product is part of the amazing line of Graco Baby Products. Make sure and check out all the great items in the Graco Baby Gear line.  Most important don't forget to get social with Graco on Facebook, Twitter,Pinterest & Instagram.