Figuring out how to prepare your little one for Kindergarten can be tough. However, with these 10 ways to Prepare Your Child for Kindergarten the job just got easier.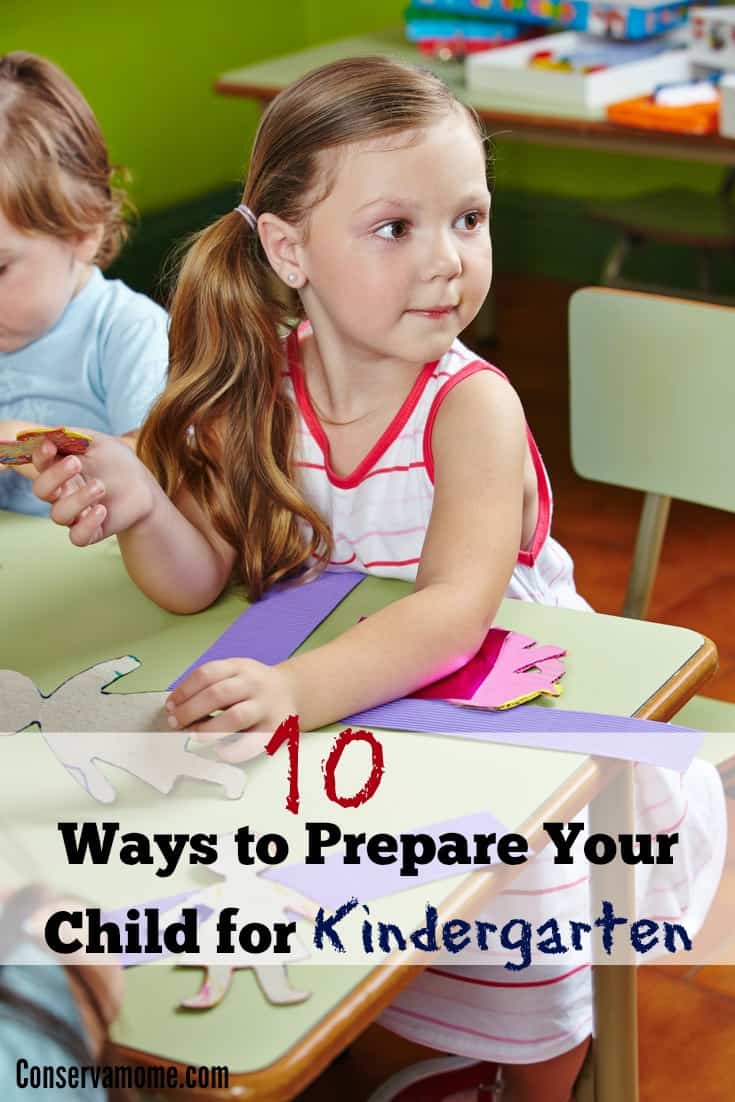 Going to kindergarten can be a huge adjustment for kids, particularly if they haven't been to preschool. As a parent, we want to make sure our children are as prepared as possible, which is why I put together a list of 10 ways to prepare your child for kindergarten — regardless of whether they have gone to preschool or not.
Read books everyday. Reading to your children will not only develop an early love of reading, but will also introduce them to new words and new concepts.
Teach them to write their name the "kindergarten way." This means that not only should they be able to write their name, but it should be written in lowercase with only the first letter capitalized.
Help your child to learn responsibility. This means teaching them to clean up messes, do things like put on their own clothes, and even getting drinks and snacks on their own.
Develop fine motor skills. These skills involve writing and holding a pencil, coloring within the lines, and cutting with scissors. Coloring and activity books can help with this.
Teach them to follow 2-step directions. These are directions that not only give a command, but also tell them what to do afterwards. "Pick up your toys and then put them in the toy box."
Practice good manners. "Please" and "Thank You" are not only something your child needs in the classroom, but are a habit they will need their whole life!
Talk about social skills. Your child will need to be able to take turns, share with others, handle anger and frustration, and be kind to others.
Work on letter and sound recognition. As your child what letter words start with. Follow up by asking what sound the letter makes.
Practice number recognition. Not only should you practice recognizing the number itself, but you should also encourage your child to count objects. You might also want to practice some simple addition such as "If I have one object and I add on one more, how many do I have?"
Build their self-esteem. Kindergarten will be a big adjustment. Praise your child often and let them know they are doing a great job because kindergarten is hard.
Save
Save