Find out 10 Reasons You Need A Graco Breaze Click Connect Stroller.I  received this product free of charge and is part of a sponsored conversation as part of the 2017 Generation Graco Panel. However, all opinions and my love of this product is 100% mine. 
Although I would only need one reason to own the Graco Breaze Stroller (Because it's a Graco),I've found this stroller to be simply fantastic and so I wanted to share with you all the great features that make this fun,modern and light weight stroller a must for any parent (or grandparent) on the go.  This stroller really is innovative in all the features that it brings to the table and one of the most complete on the market. Add in the fact that it's a light 17#'s you'll be able to head off on any adventure with this fantastic stroller leading the way.
As a pregnant  mama heading into her last trimester,with an active 2 year old getting around has become a bit more difficult. So having a stroller that is easy to assemble, smooth to maneuver and most important has all the features necessary for an easy outing is a must. That's why I'm head over heals with this gorgeous stroller. Not only does the Graco Breaze Stroller work with all the functions of an umbrella stroller but it allows parents to  place the Graco Click Connect car seats in one secure step. An option that is rare with Umbrella strollers. 
So without further ado, check out 10 reasons you need a Graco Breaze!
#1 Lightweight, sturdy frame for maximum portability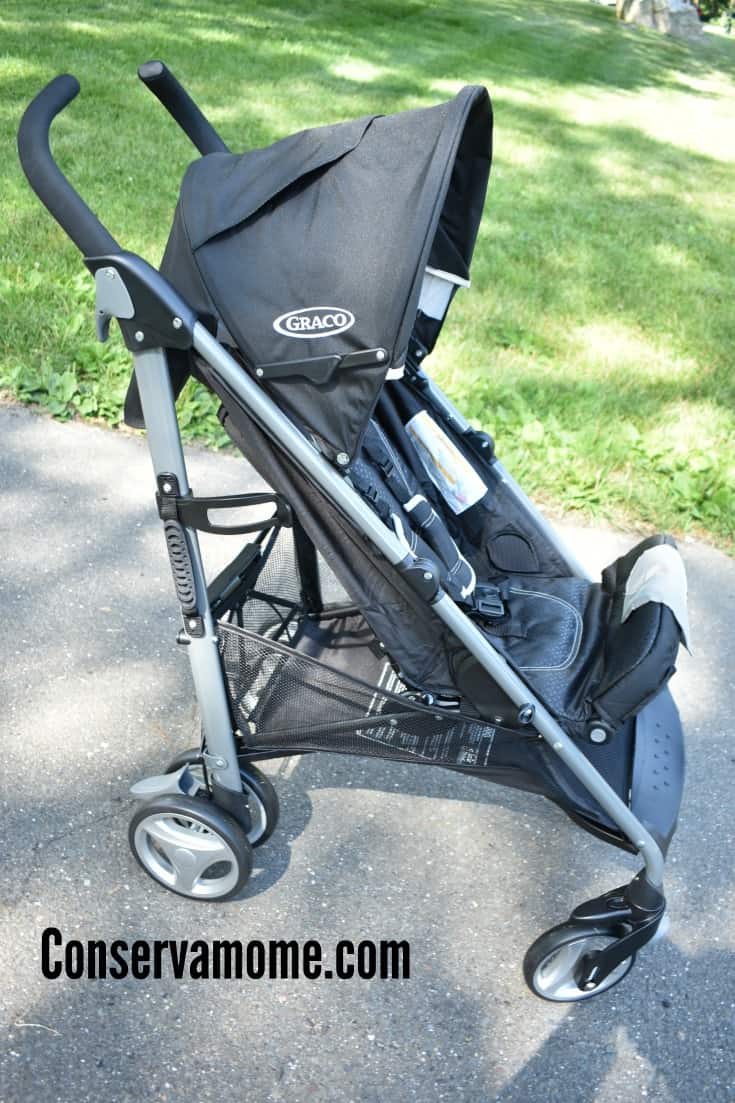 #2 Huge storage basket to place everything you need below. Including all of your bags, diaper bags and anything that you'll need while out and about.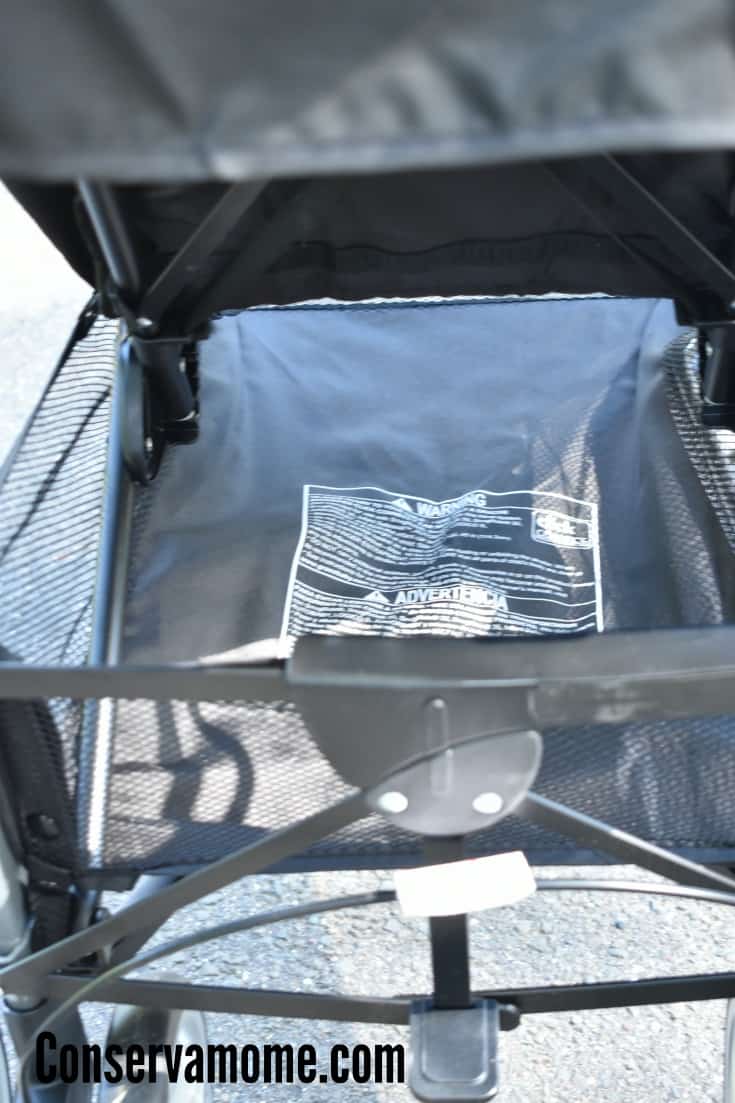 #3 It includes a HUGE Adjustable Canopy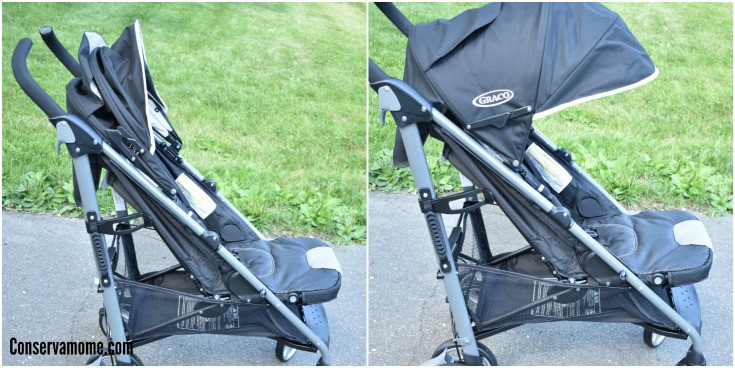 with UV 50 to protect your little one from the Sun.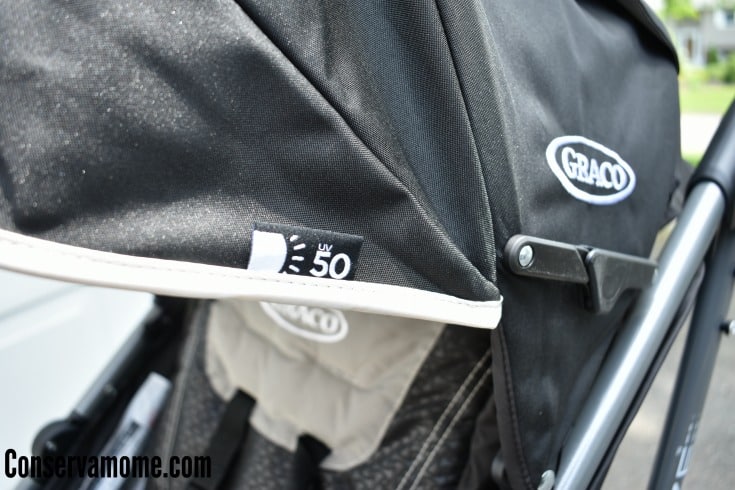 #4 Exclusive one-hand fold makes this the easiest folding umbrella stroller, best of all it's labeled for people like my husband who can never figure out how to open or close a stroller. #truestory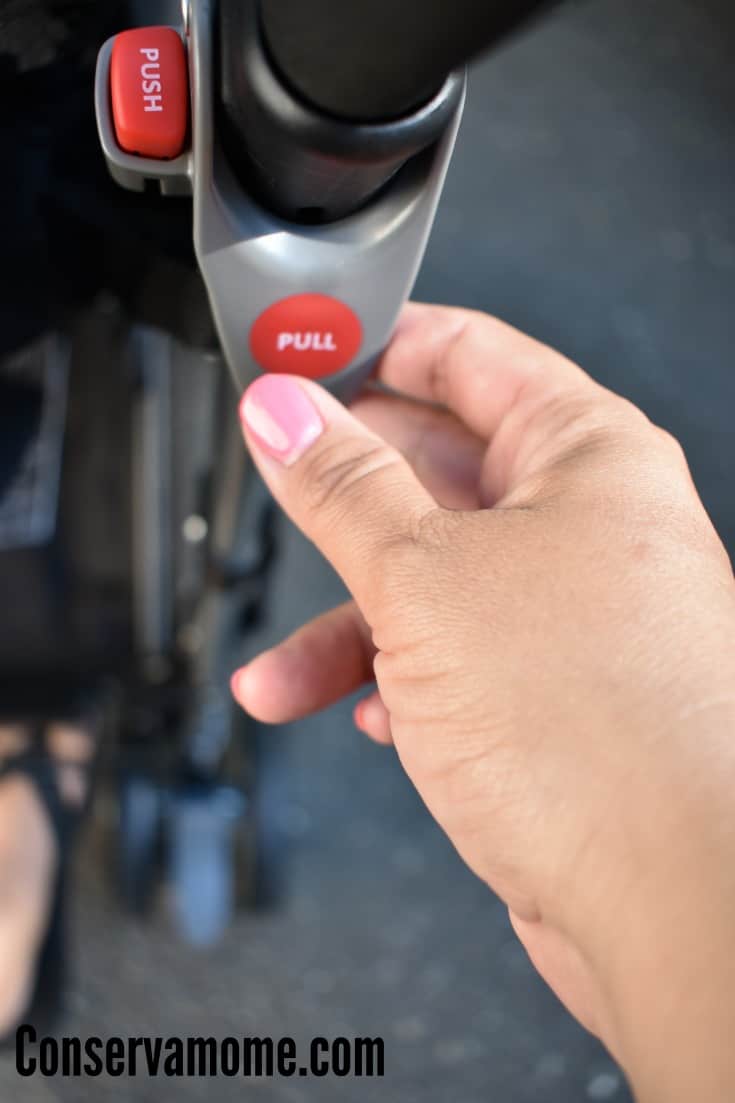 #5 Holds a child up to 50 lbs, so even my 4 year old can travel in this stroller if needed.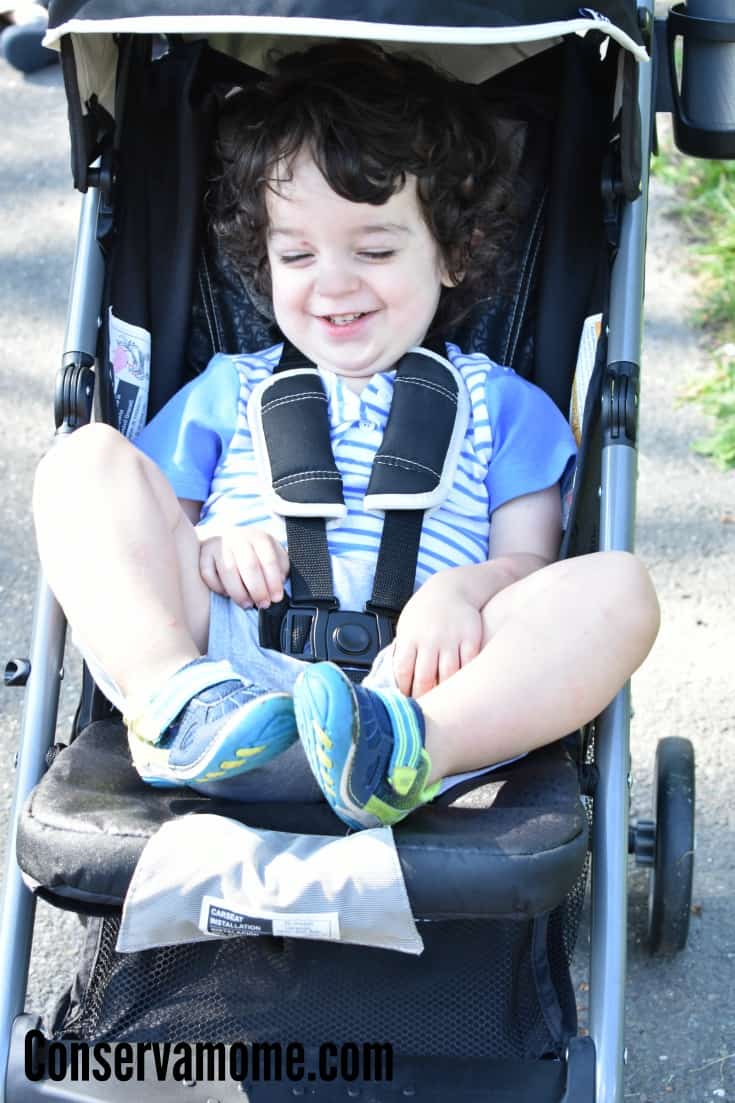 #6 Adjustable calf support lets your growing child ride comfortably. This is something I've rarely seen and a huge plus! Especially with the great recline this seat has.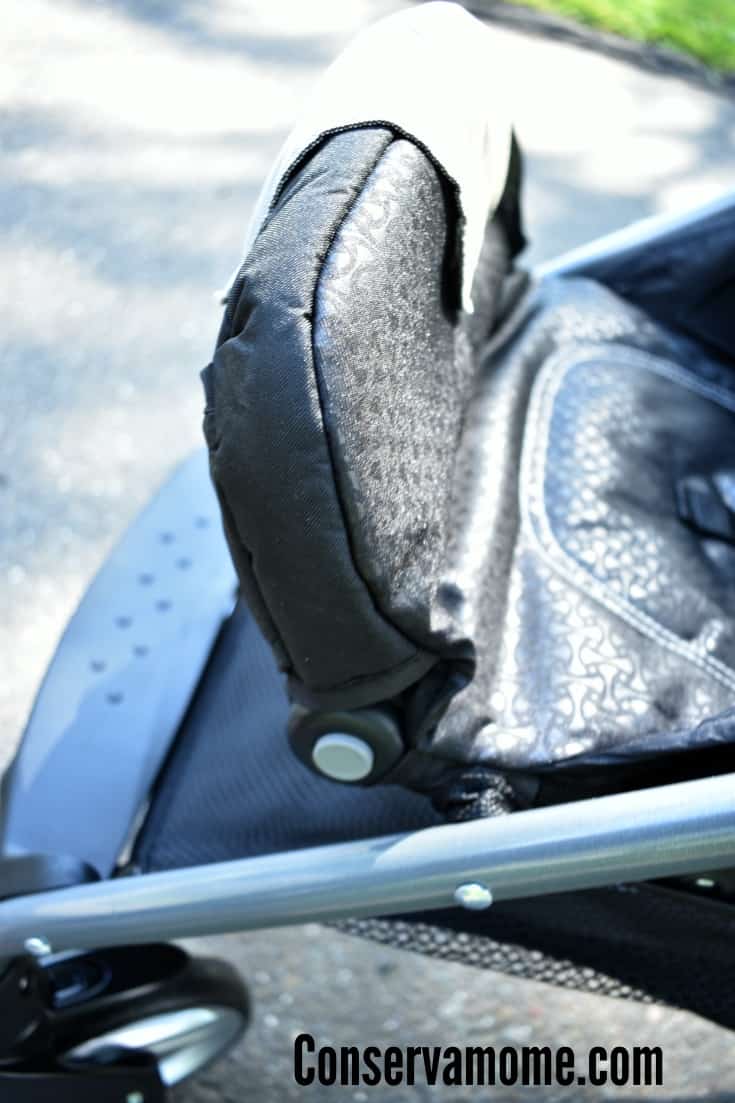 #7 Multi-position, reclining seat lies flat for baby's comfort or sits up for your little one to see everything going on around them.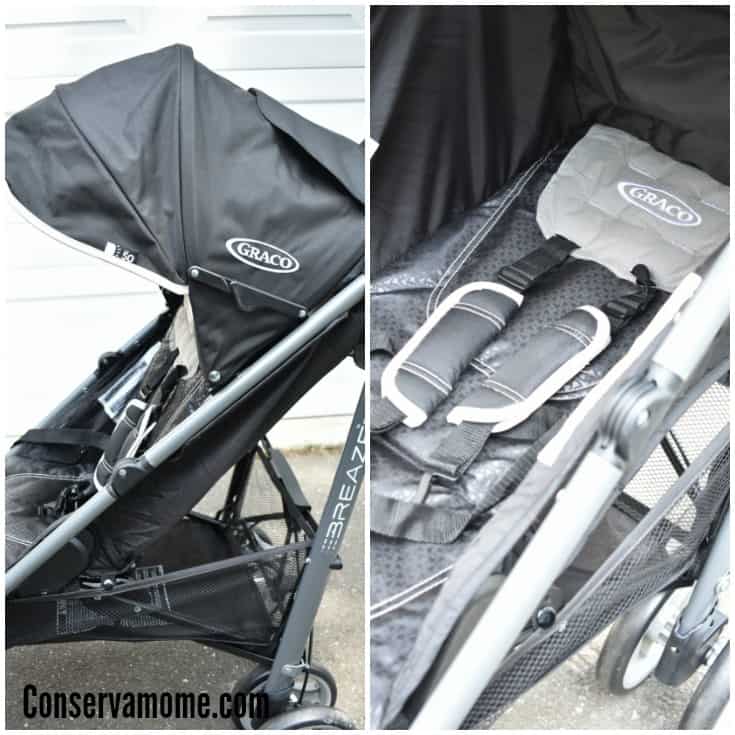 #8 An incredibly Flat fold that also includes a Carrying strap for easy carrying.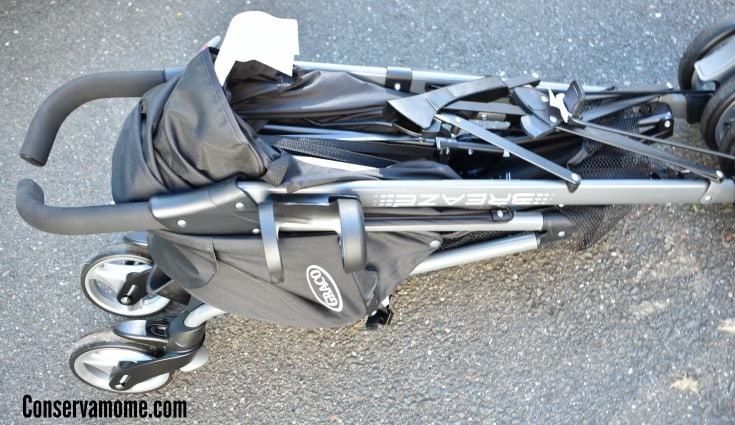 #9 Crazy Easy one foot break control. No fidgeting or bothersome breaks here folks, the breaks on this stroller can be placed on and off so quickly!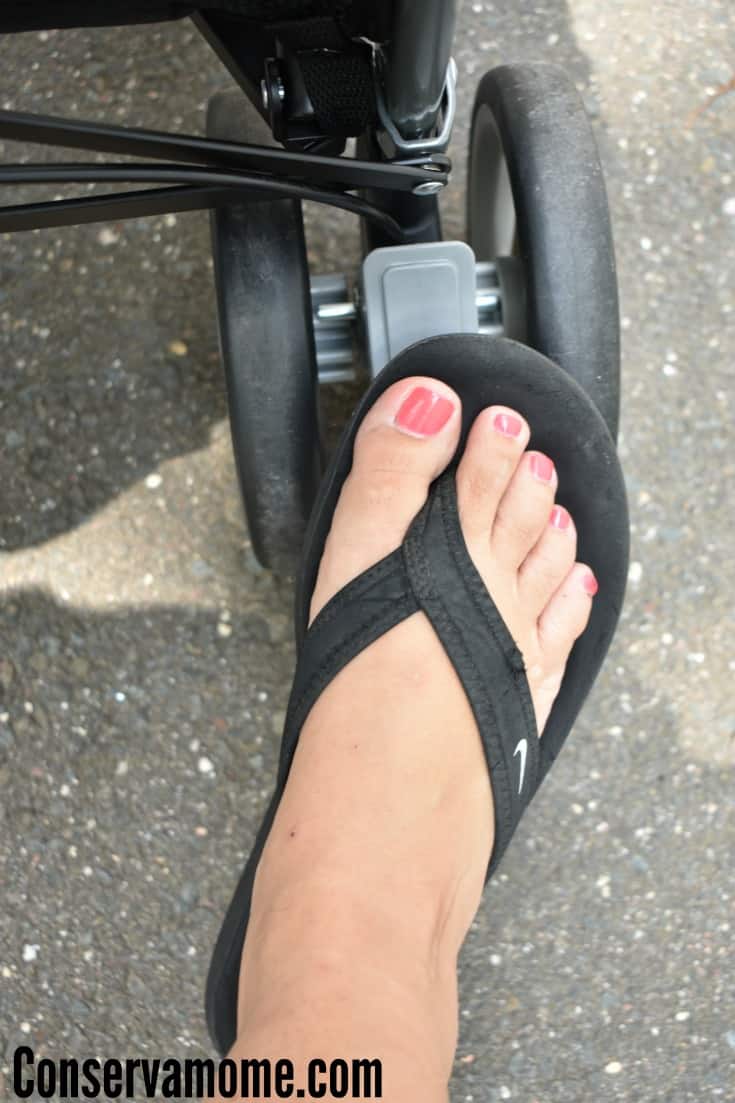 10# A removable beverage holder for those long walks and peep window to see how your little one is doing while on them.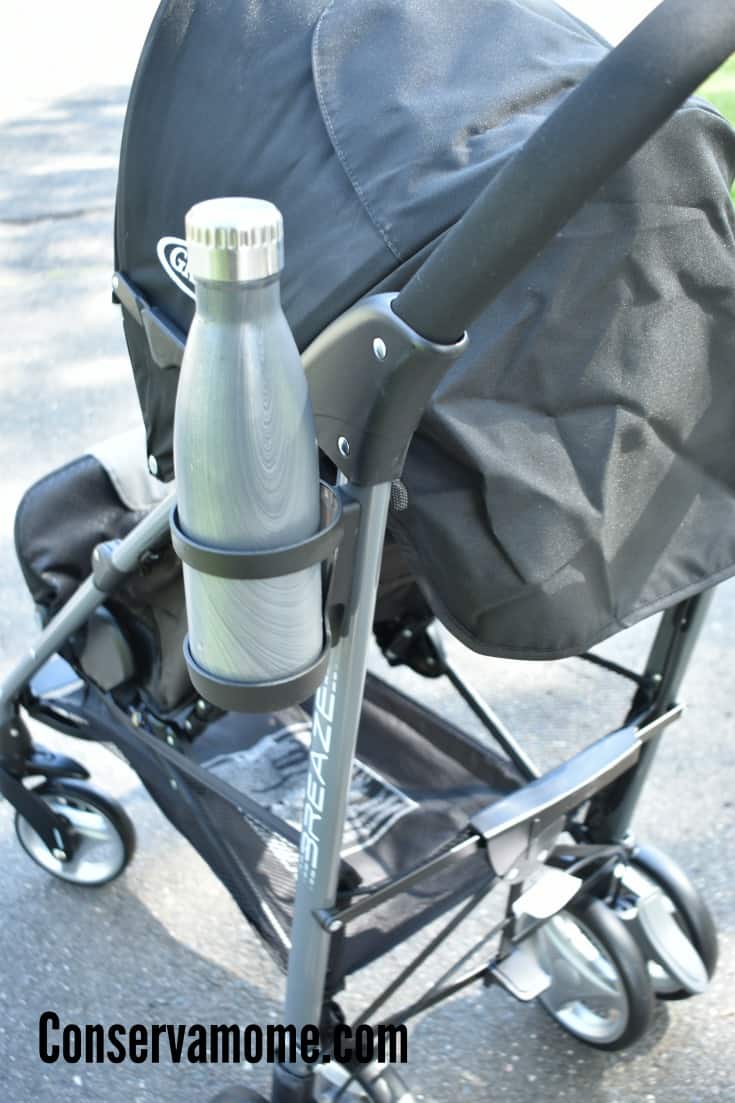 The stroller took seconds to put together and is so easy to maneuver even for a tired pregnant mama like myself.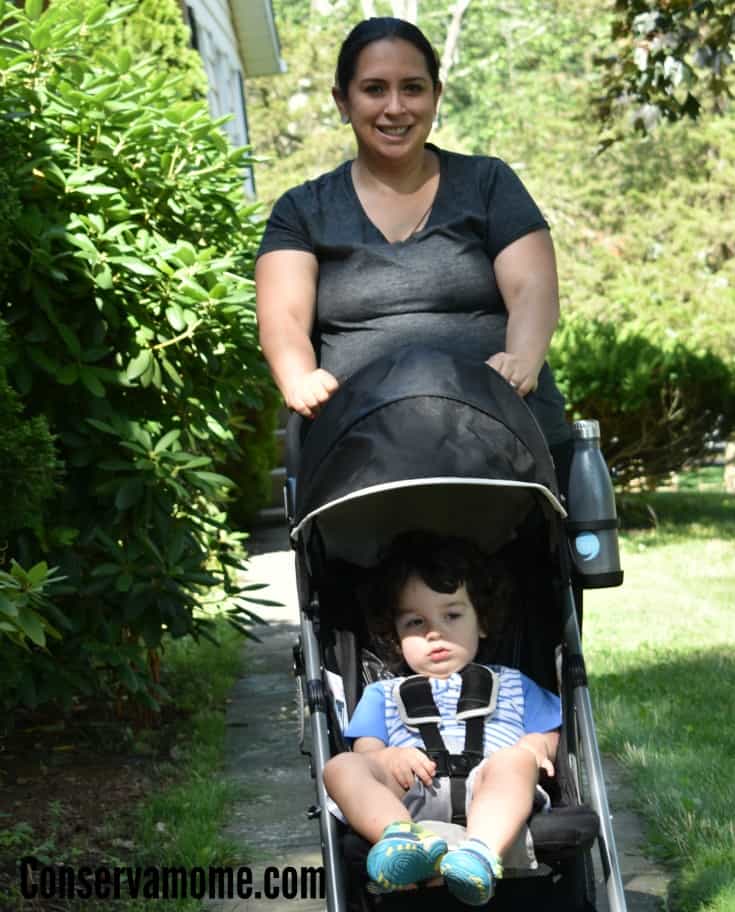 I'm in love with all the features that this stroller brings to the table. It amazes me to see how complete this stroller is. Backed with the quality of the Graco Name the Graco Breaze Click Connect Stroller will be a favorite in your home.
Find out more about all of their great baby gear items by visiting the Graco website.
You can also connect with Graco on Facebook, Twitter, and Instagram.
Most important join the conversation using the hashtag: #GenerationGraco