Looking for a fun Unicorn craft idea? Here's the perfect Unicorn Wand craft. This easy to make wand will bring hours of fun and enjoyment!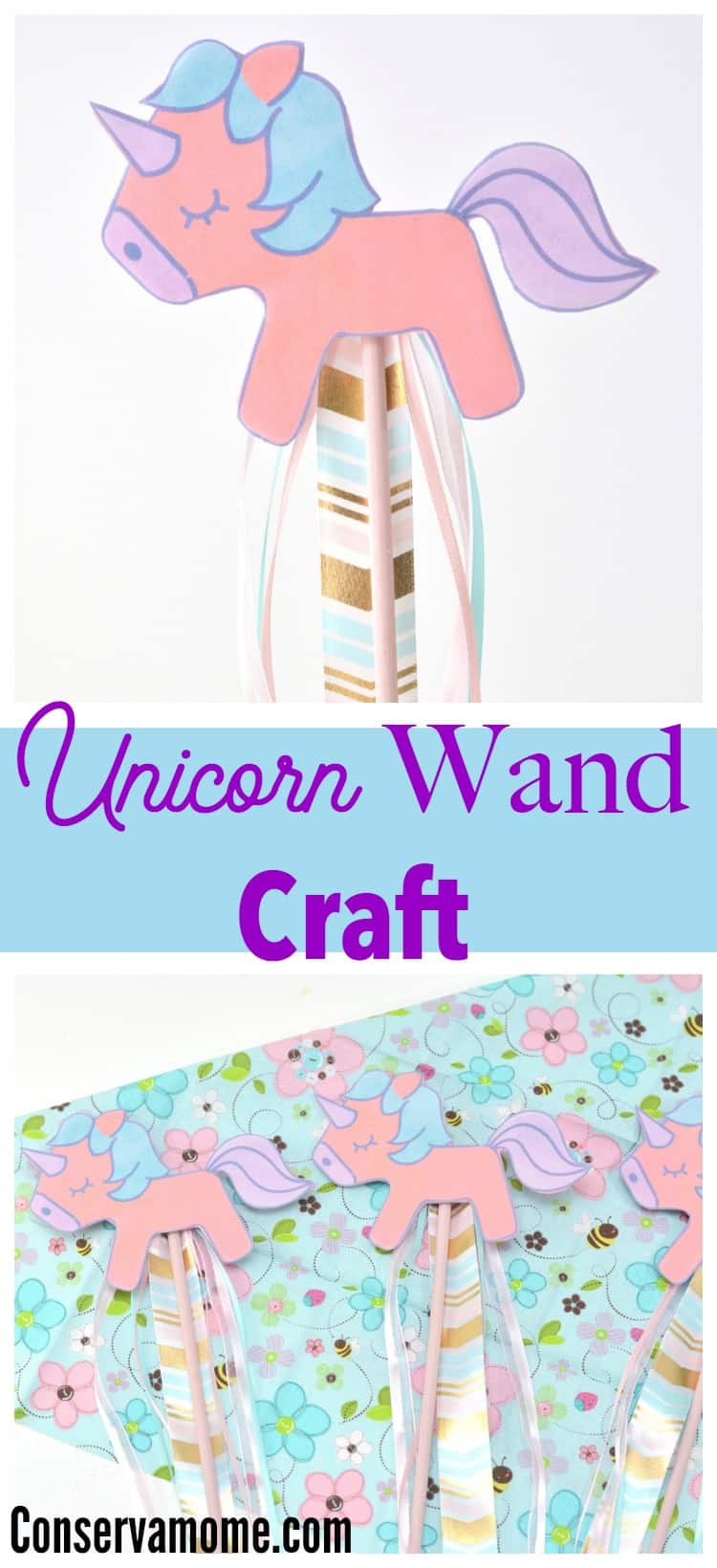 Unicorns are all the craze because let's face it, they're pretty awesome! My girls absolutely love them and are all about everything unicorn. Whether you're girls just want to play with them or you accessorize unicorns are the perfect addition to any playtime, event or party.
Read on to see how easy it is to make these gorgeous unicorn wands with a few easy ingredients. Just add imagination and you'll get hours of fun!
What you'll need: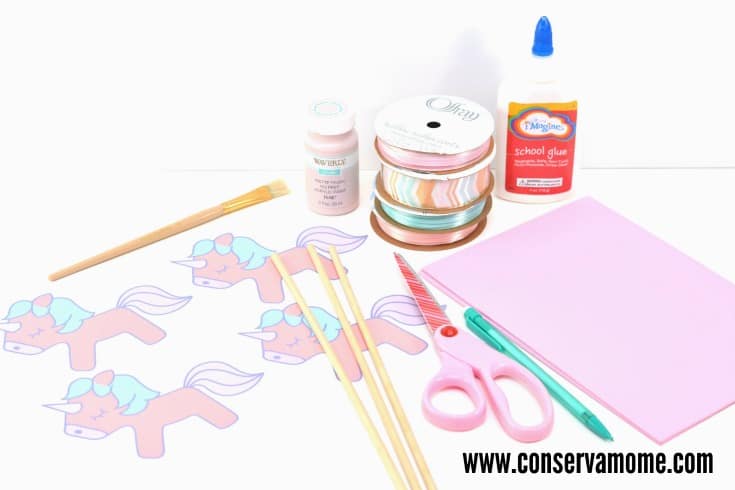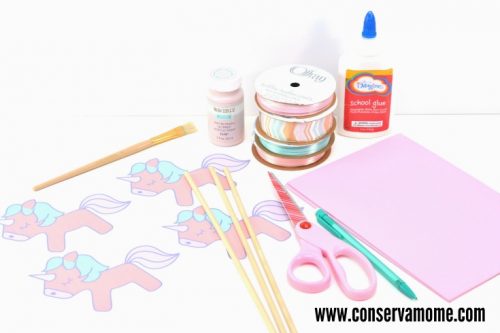 Wooden dowels
Pink craft paint
Paintbrush
Scissors
Ribbons
Glue
Pencil
Instructions:
Begin by cutting the unicorn shapes out from the printable template.
Trace the shape of the unicorn cut-out onto a piece of pink craft foam.
Cut the unicorn shape out of the craft foam, but cut it along the inside edge of the pencil marks. This will make sure that it comes out slightly smaller than the paper unicorn cut-out.
Use a little bit of glue to attach the paper unicorn template to the craft foam unicorn shape. Line them up carefully, but don't worry, you can trim off any excess craft foam that sticks out from behind the paper.
Paint your wooden dowels with pink craft paint. You can use any paint you have on hand, but we prefer to use chalk paint since it dries quickly.
Once the paint has dried, glue a unicorn shape to the top of each wooden dowel.
Cut out different ribbons in various sizes.
Turn over your unicorn wand, and use glue to attach several ribbons to the back of your unicorn shape.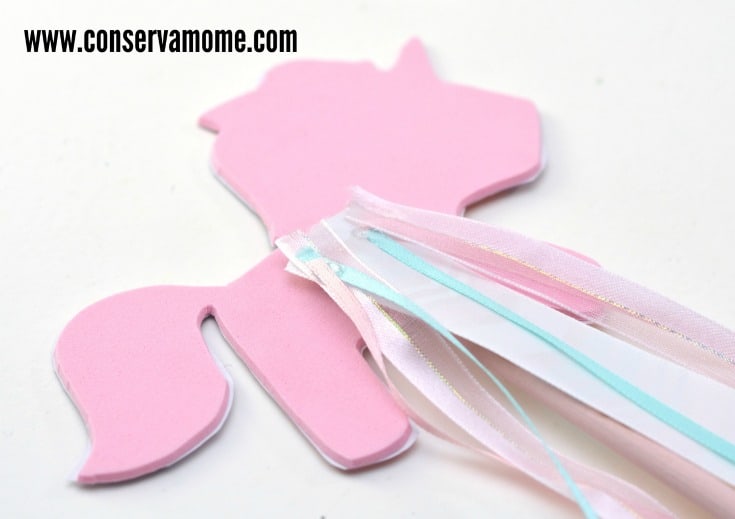 Aren't they adorable? This is the perfect birthday party craft, favor or a rainy day craft.