Are you looking for fun party bags for your party bus? Here are some great ideas to bring the party on board!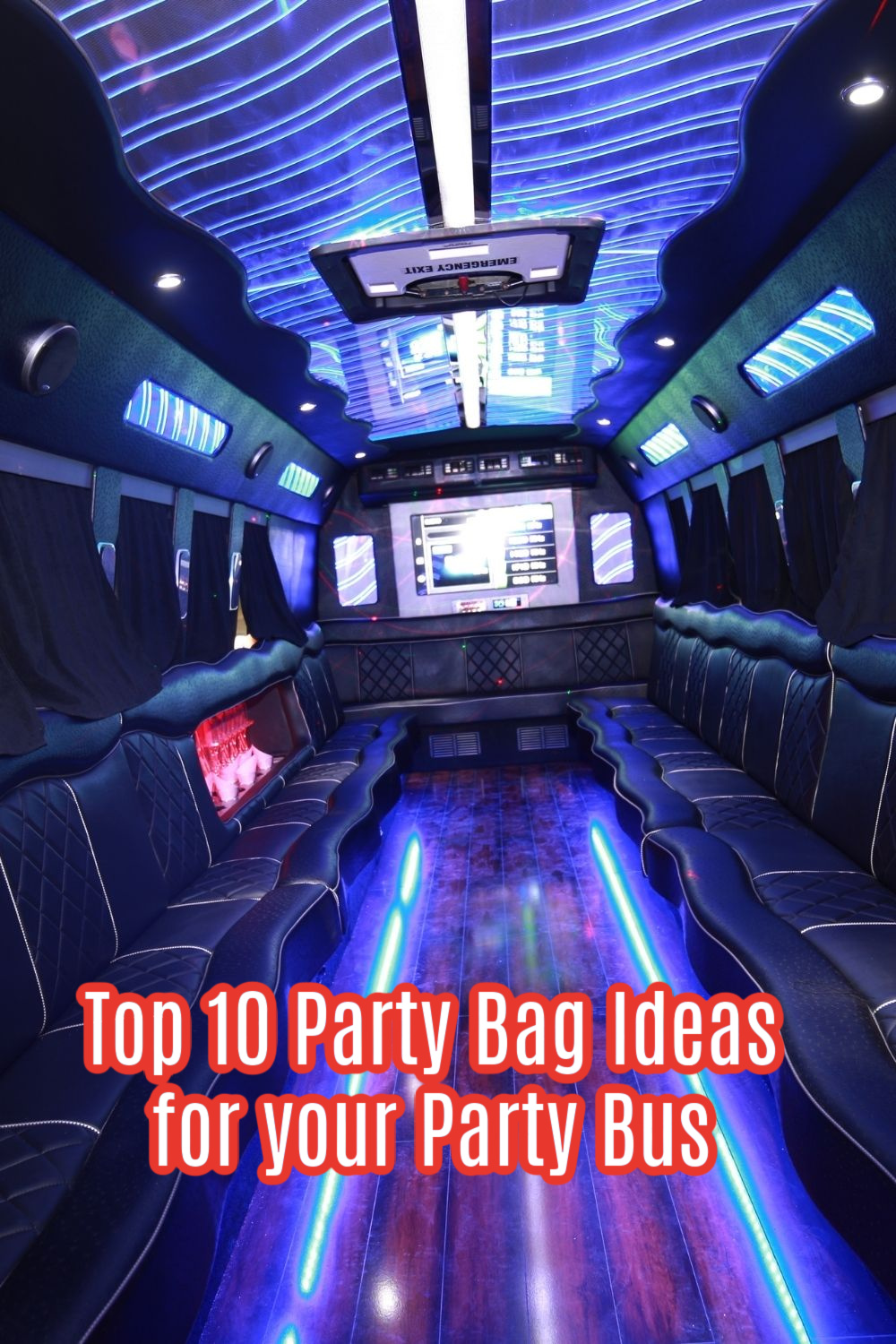 Top 10 Party bags for your Party Bus
Party buses provide a fantastic experience for any event, such as a bachelorette party, wedding, or birthday celebration. However, there are several ways to make the party more fun. Regardless of the event, one should consider carrying along some essentials to add to the fun. Below is a list of the ten most important utilities to bring into the party bus:
Top 10 Party bags for your Party Bus
1. An incredible Party Bus Theme
It is essential to have a theme to spice up the event. If your party includes a guest of honor, you may choose something they love most as the theme. Some of the common themes you can apply to include: • Classic themes • Discotheque • Masquerade • Sports team theme
2. Drinks and Beverages
Some party buses offer a limited selection of drinks and beverages. However, they do not stop you from carrying your favorite beverages. You can also add some water to keep your guests hydrated throughout the party period. Ensure that you have several soft drinks to include minors at the party.
3. Food and Delicacies
Like drinks, most party bus companies will provide you with a food selection. However to keep your guests satisfied you could choose to offer self-cater services. This option provides you with wide control over the food menu. It is important to consider everyone's condition, such as allergies when deciding on food choices.
4. Endless Music
Party buses have the best music systems to let you enjoy your favorite music. These systems accept different sound inputs such as Bluetooth, CDs, or USB drives. Compile a list of your favorite music to play during the party.
5. Extra Plates and Cups
Extra plates and cups will help you avoid spillages that may cause a mess. You can choose the disposable options since they are cheap and easy to handle.
6. Basic Personal Requirements
  It is essential to carry some basic items you may require during the party. Some of these items include a phone, camera, and toiletries. Place them inside a secure bag to avoid losing your valuables.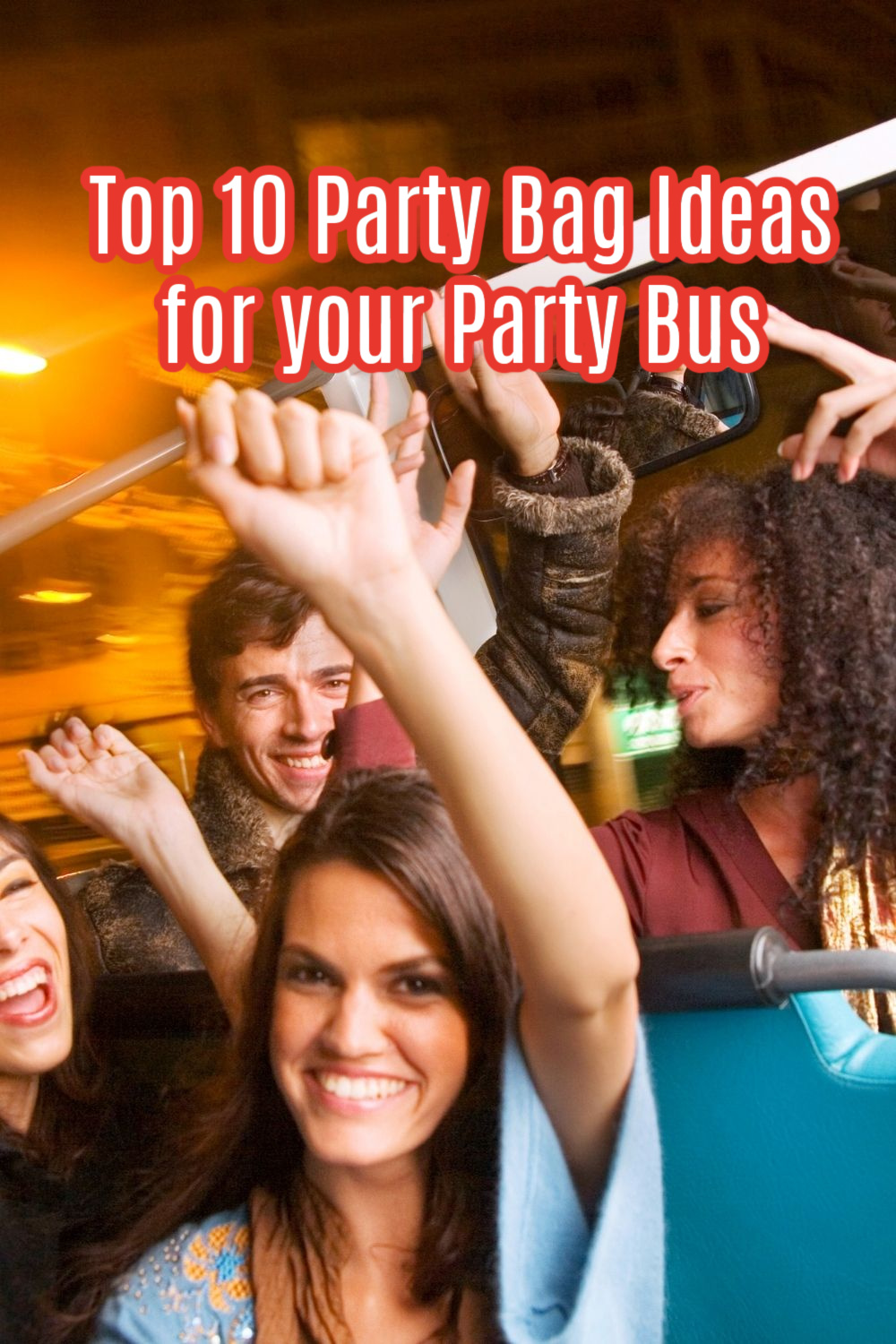 7. Extra Money
Despite having paid for the party bus in advance, carrying some extra cash for the trip is essential. You may need to purchase items such as drinks and snacks on the road.
8. Motion Sickness Pills
Some people tend to suffer from traveling sickness. It is vital to carry some motion sickness tablets for you or other people who may have this condition. It would help reduce the risk of vomiting inside the party bus.
9. An Extra Pair of Comfortable Shoes
Comfort is an important aspect when partying. Sometimes your choice of shoes may not provide you with the best comfort. Carrying an extra pair of comfortable shoes will give you more flexibility during the party.
10. Entertainment Games
Parties are fun when games are included. There are several party games to play with your friends on the road trip. Some of the games include poker, heads-up, and charade.
Choose the Right Bus Company
Despite having all these essentials for your trip, a good bus company will enhance the overall party experience. Making the wrong choice could destroy the whole experience regardless of how well it was planned. Click here to find some of the best party buses for hire that will offer you a fantastic experience.