Tire maintenance is very important for a car to run well. Make your tires last longer thanks to these Tire maintenance tips!
The tires are very crucial parts of a car as they handle all its weight and facilitate movement. Unfortunately, many people are very good at doing regular car maintenance, which involves an oil change, engine servicing, and such things, but forget about the tires. Actually, they only remember the tires when the vehicle has developed significant problems. Tire maintenance is also important as it can save you a lot of money and prevent accidents. Read on to get more information on maintenance tips for tires.
Tires Maintenance Tips: Make Your Tires Last Longer
Maintain The Right Inflation
Underinflation and overinflation are not good for your tires. They affect how a car handles, steers and brakes. They also increase wear and tear on the tires, reducing their lifespan and posing the risk of having a blowout. Check your tires pressure at least once a month before taking a long journey and carrying heavy loads.
Always follow the recommended guidelines to save your tires from premature wear and tear and prevent accidents. Car manuals come with the recommended air pressure. Also, some manufacturers will recommend different air pressures when doing specific tasks such as carrying heavy loads.
Check The Tires for Wear and Tear
Always check the condition of the tires even if they don't show any signs of damage. To do this, you only need to do a visual inspection and check for any signs of wear and tear. Some of the things you can check include the condition of the sidewalls and the depth of the treads. Shallow treads impact a vehicle's handling and can make you get fined if the depth is lower than the recommended measurements.
Ensure you replace your tires when they are excessively worn out. For example, if they have deep cuts or the tread is very shallow, the ideal option is to replace them with Michelin Tires.
Ensure the Wheels are Properly Aligned
Wheel alignment ensures that the tires are properly positioned and oriented. That ensures that no tire will have to bear excess weight, which leads to faster wear and tear. Every time you take your vehicle for an oil change, always ensure that its wheels are aligned.
Avoid Driving Roughly
Driving smoothly can save your tires from several problems. How many times have you driven at high speeds and ended up applying emergency breaks after spotting hazards? Applying emergency braking takes a toll on tires, and when you do it frequently, they will get damaged. It is advisable to drive smoothly since it reduces the need for applying emergency brakes.
Also, avoid bumps, potholes, and other road problems as much as you can. Additionally, make sure you accelerate progressively and slow down on speed bumps.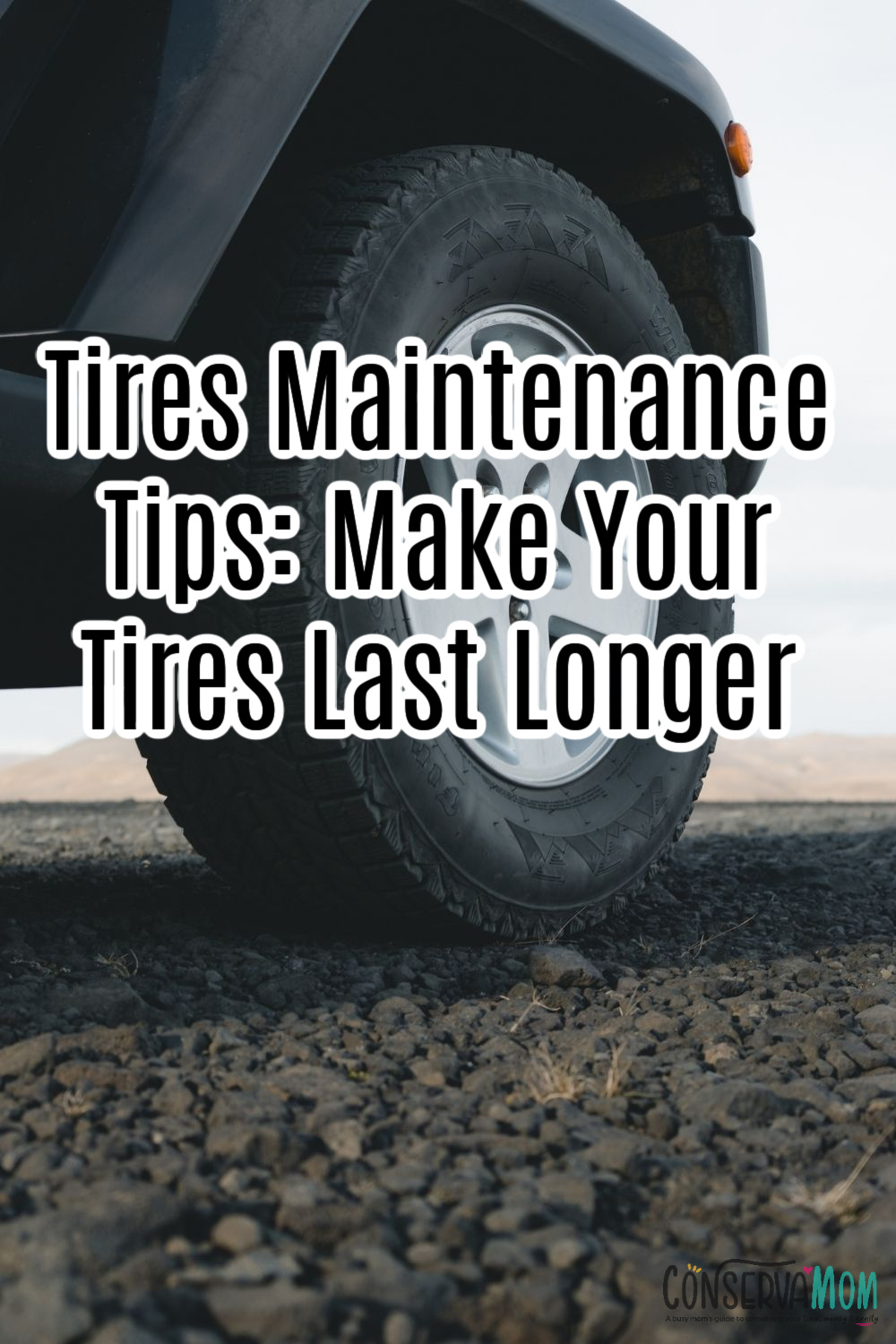 Rotate The Tires
Rotating is changing the tire positions on the vehicle. Doing so can increase their lifespan since it ensures that wear and tear is even. Mostly, front tires wear out faster than rear tires. Ideally, tires should be rotated after 6000 miles unless the manufacturer states otherwise. If you have a 4×4, you may need to rotate the tires more often.
However, rotation only works for vehicles. All of the tires are of the same size.
Avoid Overloading
Overloading your vehicle regularly puts a lot of pressure on the tires by causing more friction, which damages the tires. It even gets worse when the tires don't have the right air pressure; that is when they are under or over-inflated.
Overloading can cause other problems, too, such as poor handling and getting into legal problems. Try as much as you can to avoid exceeding the recommended maximum weight on your car. When properly maintained, tires can last for a long period, saving you from incurring repairs and replacement costs. Additionally, it saves you from accidents such as blowouts and getting into problems with the authorities.