This is a paid promotion by Fisher-Price, but all opinions are my own. Thank you, Fisher-Price, for sending us the new Rescue Heroes® toys.
Encouraging Creativity & Imagination in your preschooler is important and can be fun! Check out some tips on how to do it and how I'm using Rescue Heroes® toys to do it with my kids.
Tips for Encouraging Creativity & Imagination in Your Preschooler
Creativity and imagination are important traits that are crucial for preschoolers to nurture and grow. They are the building blocks for a well-rounded child. With so much technology, good old creative play can take a back seat. That's why it's important for parents to give their children the tools necessary for growing and soaring with imaginary play and make it fun!
I've always made it a point to make sure my kids include it every day. Whether it's taking a little time to read a book or play with toys, it's important they take time every day to nurture creativity and imagination.
However, sometimes you need a few tools to awaken these traits in your child. As a mom, I'm very selective about what my kids bring home and what kind of toys they can play with.
I want toys that will help them grow but also teach them valuable lessons they will be able to carry with them into their everyday lives.
That's why I love Fisher-Price Rescue Heroes toys. This toy line is a special one because these action figures honor REAL life heroes who work together to combat natural disasters whenever or wherever they happen! Rescue Heroes aims to stimulate children's imaginations and sense of adventure without involving violence.
This fantastic line of toys has been a much-needed addition to my guy's creative play, creating hours of fun for them. These characters are as diverse as they are interesting. Check out some of the
Rescue Heroes
below: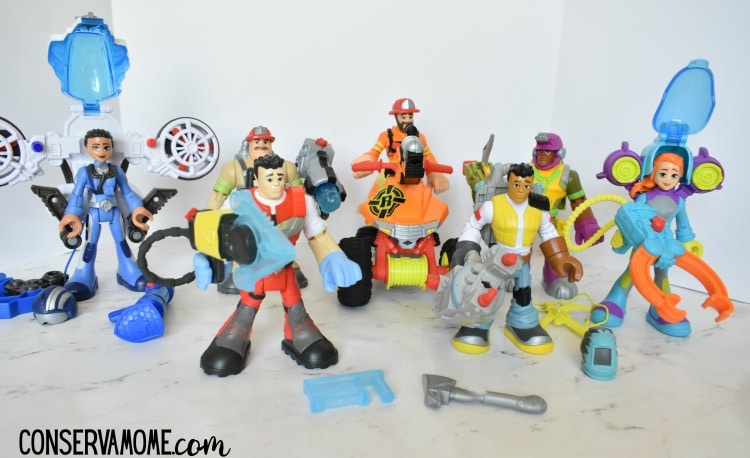 These Rescue Heroes toys will help your kids engage and empower the world around us! Best of all, the heroes are diverse. They have different genres, genders, nationalities, professions and personalities. This is something we value strongly in our home.
I love the fact that my kids can play with toys that aren't just real-life heroes, but that represents them ethnically. Carlos Kitbash, the inventor mechanic, is Cuban just like us! It's not every day we come across a toy with roots like that.
Thanks to these toys, I am able to really push creativity & imagination. Read on to see how I include them in helping promote creativity & imagination in my preschoolers.
Allow time for creative play:
It's important to set aside some time for creative play. Because we are so caught up in structure and routines, creative play is a must. However, with everything going on around us, it may be side tracked. Make sure your kids get a chance for creative play even if it's a few minutes a day! The Rescue Heroes toys make it really easy to have creative play time. From putting out forest fires to helping those in need, the Rescue Heroes are sure to incite adventure!
My boys love Rescue Heroes so much that they even take them with in the car.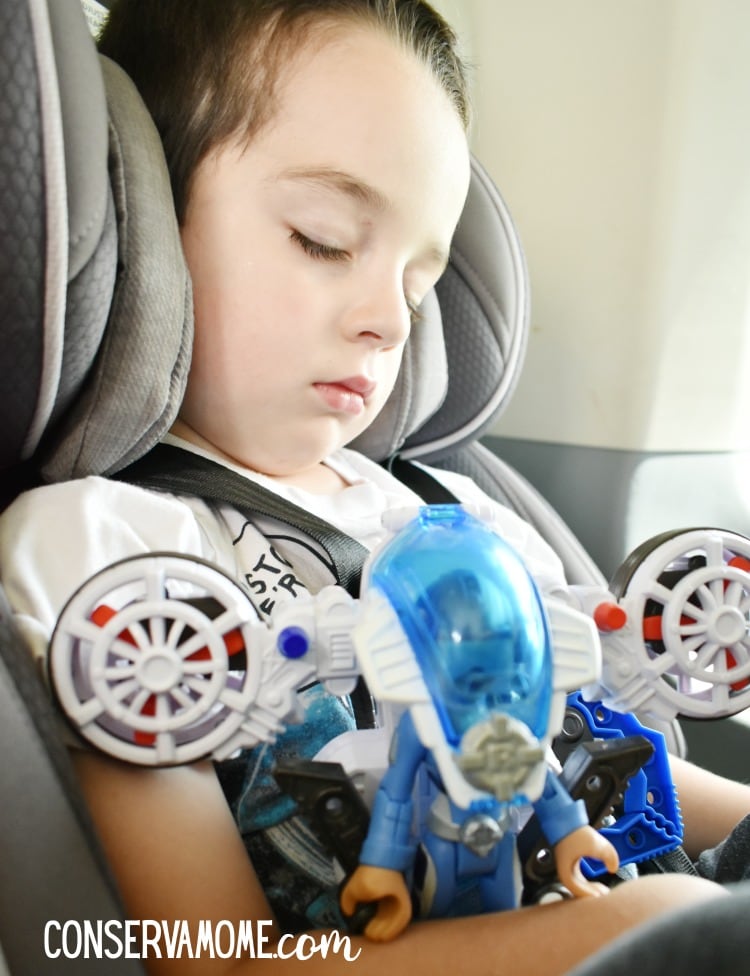 Sometimes they have so much fun they tucker themselves out.
Give your kids a story line and let them run with it.
Although you want them to use their imagination at full throttle, sometimes giving them a basic story line will work wonders to see what they go with. These characters have some great backgrounds already, plus the show on the
Fisher-Price YouTube Channel
is an easy way to spark imagination.
What I love is that everything for the toys works together Ie: Backpacks are interchangeable between characters, tools and backpacks fit on vehicles.) So even though you give them a basic storyline your kids may go in an amazing direction thanks to all of the creativity they will have playing with the various toys, interchangeable parts, and themes of action, adventure, and teamwork.
There are millions of ways your kids can create their own adventures with Rescue Heroes. My son loves to head into action outdoors with Forrest Fuego, ready to spring into action with his trusty Fire Tracker. Always on patrol around the perimeter of our house. Making sure everyone is safe and sound. Best of all, you never know which Rescue Hero Cadet is going to show up ready to help out! If they encounter water, maybe Sandy O'Shin will help save the day – if it's a mechanical problem, Carlos is perfect to help out! There's a Rescue Hero Cadet for every adventure and every situation.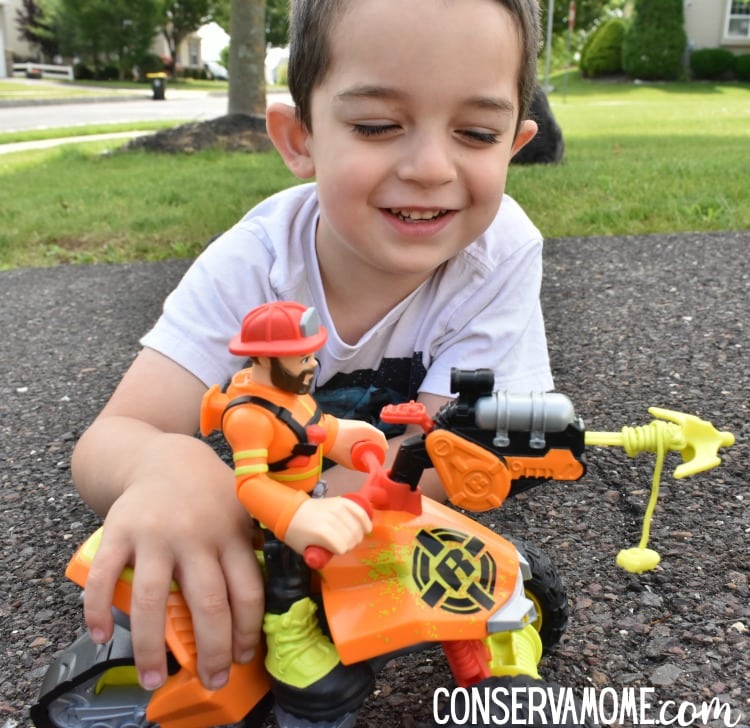 Ask Questions
You'll be surprised with the stories they come up with. I've had so much fun including the Rescue Heroes toys with my kids because of all the fun story lines they've come up with. From saving a wild reindeer to helping a group of school children on a field trip to the North Pole.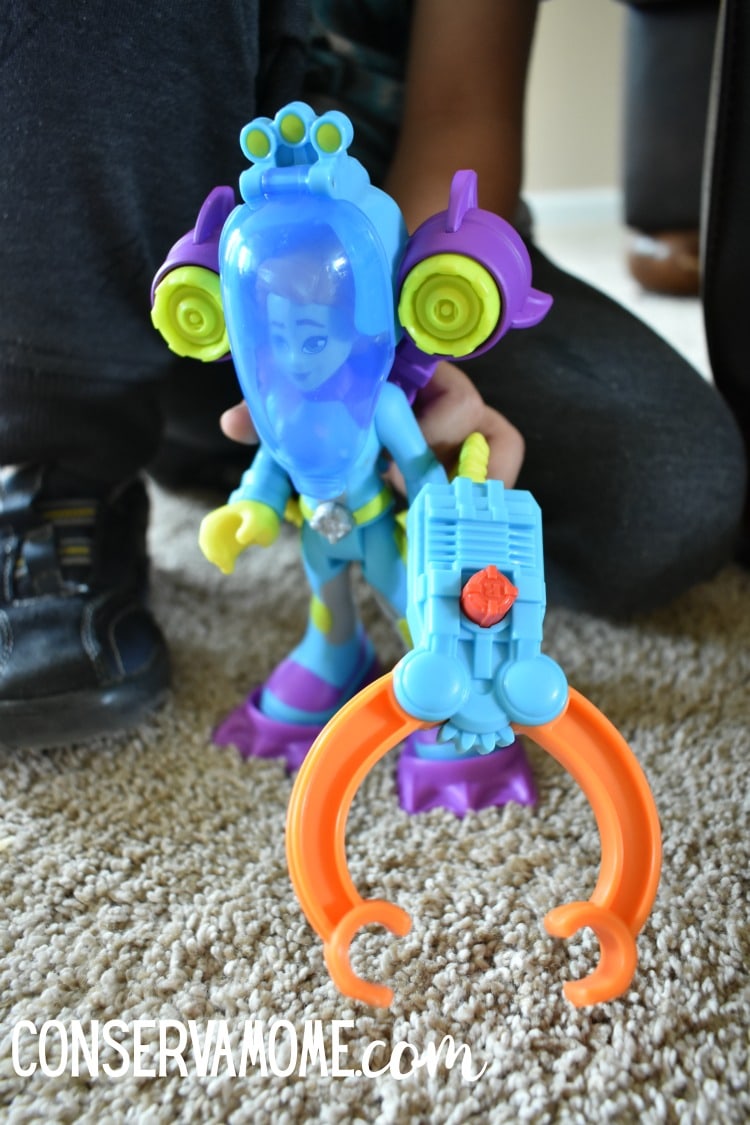 Characters like Irish Sandy O'Shin and her water rescue and Cuban Carlos Kitbash with his building skills have made the world a better place.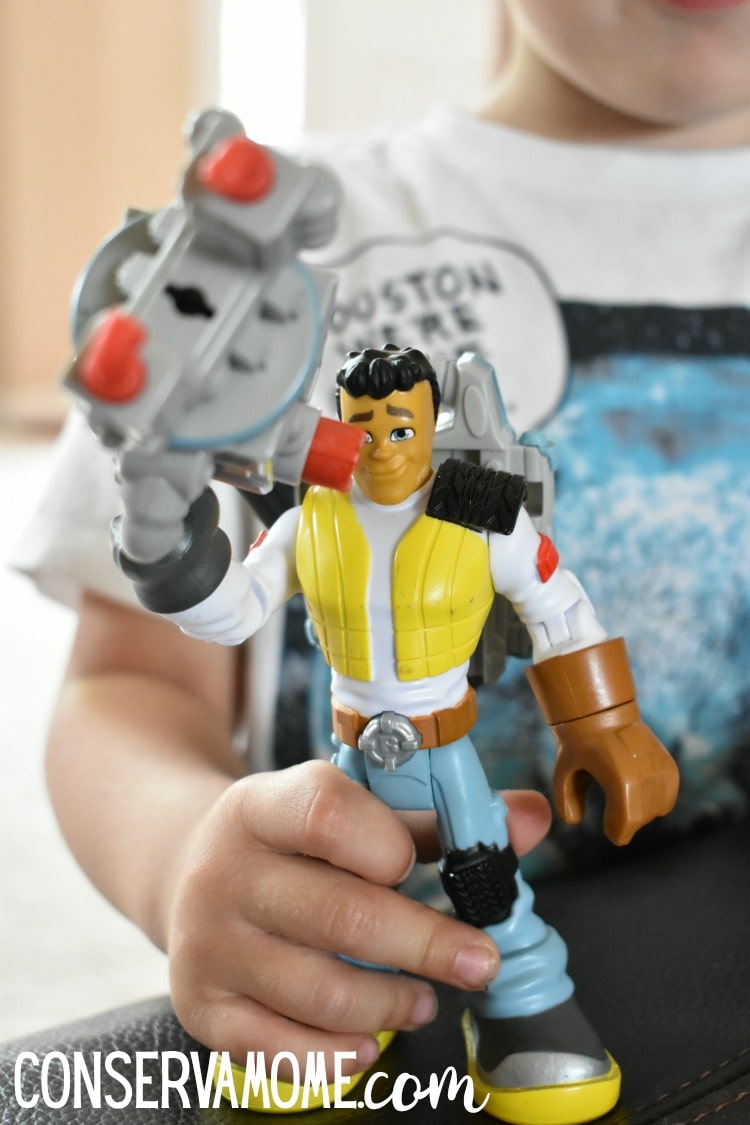 It's amazing when you ask them what they're doing and where they're going with their toys.
Show the how the imaginary and real life can come together
Because you want to have them bring aspects of the real world into their imagination and vice versa to build a great bridge, these toys will be the perfect tool to make that happen.
These are real relatable heroes for kids, heroes they can emulate. Most important they promote a sense of teamwork that is crucial for them to grow as team players as well.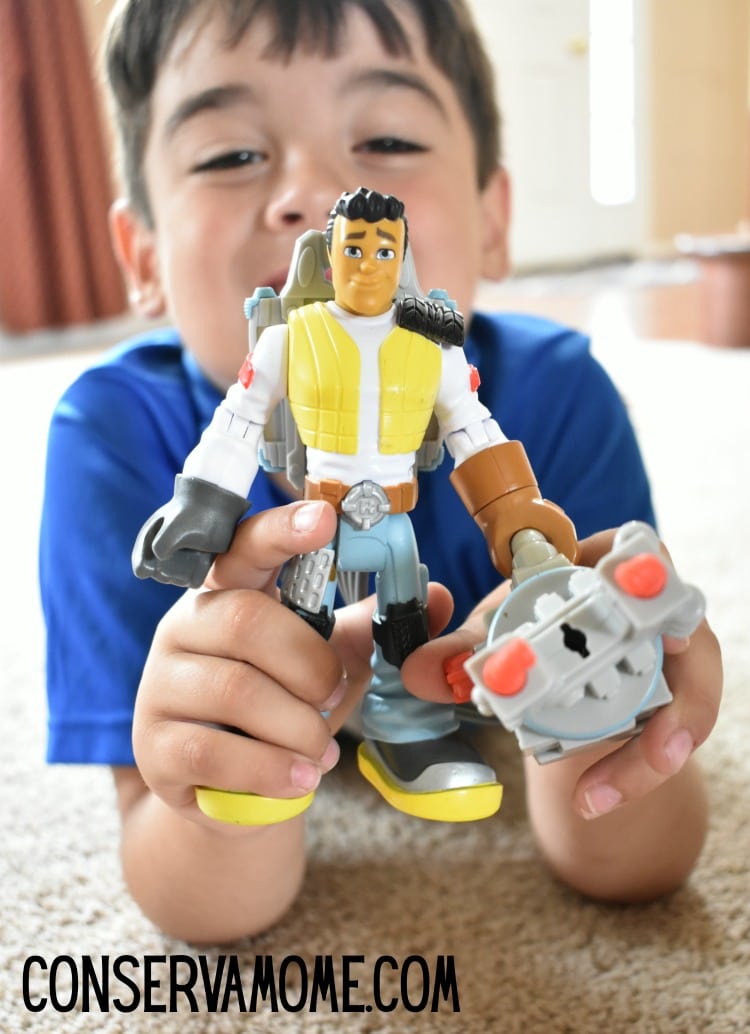 Rescue Heroes characters demonstrate the power of teamwork on every rescue mission by working together and doing their part to help save the day. What I love is that they're as amazing as humans can be, with the best teamwork, values, gear and expertise imaginable.
They are ideal personifications of real-world heroes from all over the Earth – daring, caring, skillful and strong – presented as aspirational role models coming together to get the job done. Their tools, vehicles and equipment go above and beyond anything seen in the public eye.
Most importantly, these heroes represent real world issues in an age appropriate manner.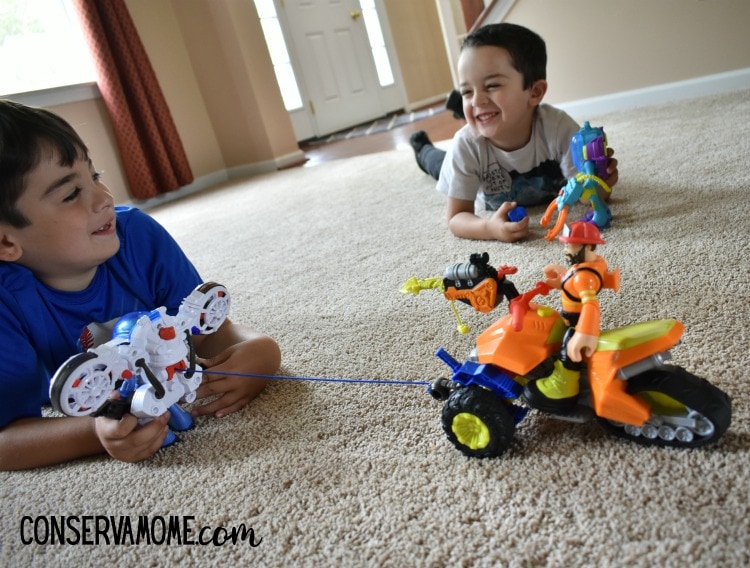 Rescue Heroes is all about practicing goodness and conquering fears in actionable ways.
Using these toys with your kids will not only help them in promoting creativity and imagination, but will help them soar in so many aspects, giving them a well-rounded and empathetic view of life.
Head over to Walmart and grab these online now or in store in August! Summer is the perfect time to give your children the ability to soar by using their imagination with Rescue Heroes.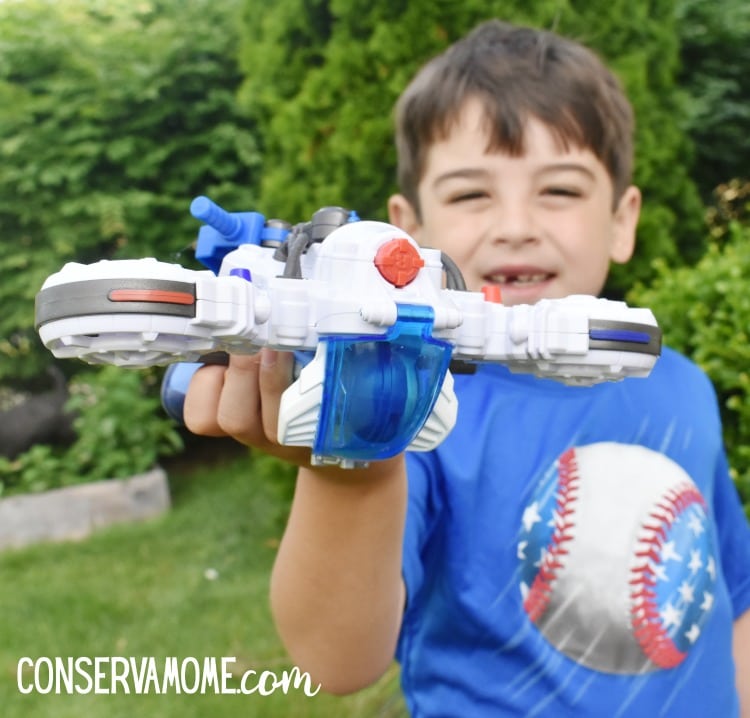 Come on, say it with me – "Rescue Heroes… Let's Go!™