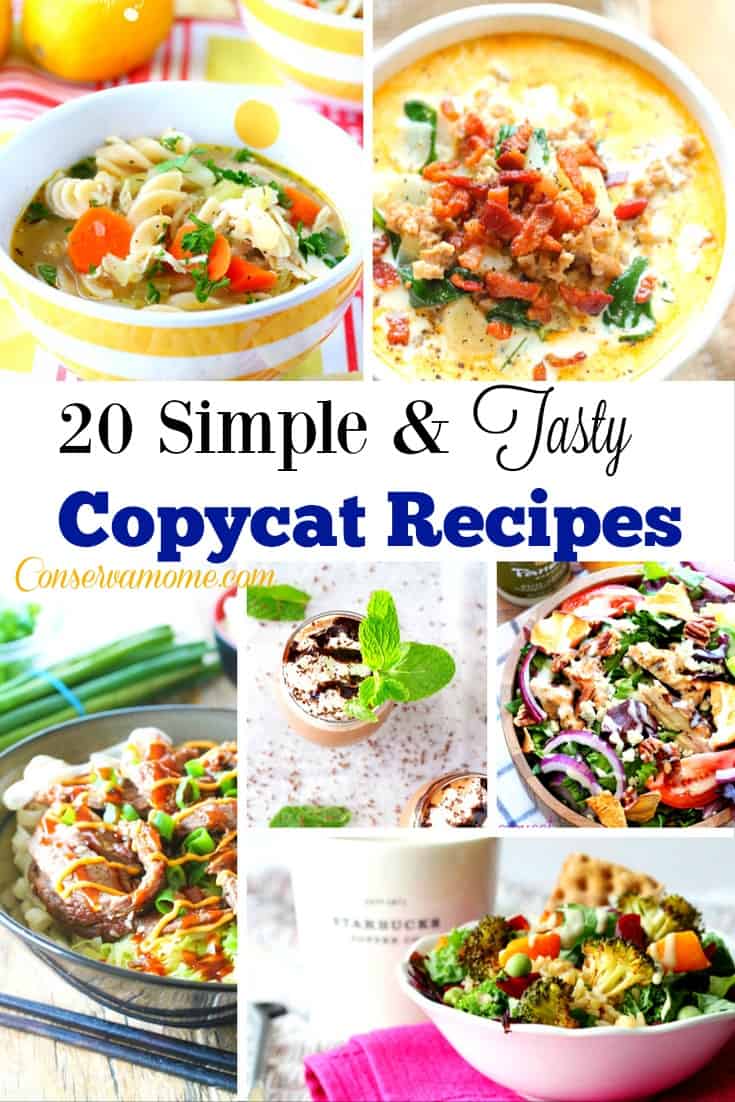 I am not going to lie I love eating out. However, it can get pretty expensive. Add little kids to the mix and sometimes eating out or grabbing that one treat you love can prove to be impossible. So when I get the cravings for some of my favorite dishes and I can't get them for one reason or the other, I want to be able to make them. The important thing however, is to make them just right. Because I know many of you feel the same way, I've compiled a list of 20 Simple & Tasty Copycat Recipes for you to make that include some favorites from places like Panera, Wendys', Olive Garden, Starbucks and more!
So head below to check out this fun list!
Once you try them out, let me know which one you tried and which one was your favorite 🙂 This amazing list might even save you tons of money in the process.
Enjoy!