This delicious round up of 30 Easy Summer Salad Meal Recipes will be a hit in your home. No need to cook complex meals. Enjoy these delicious summer favorites!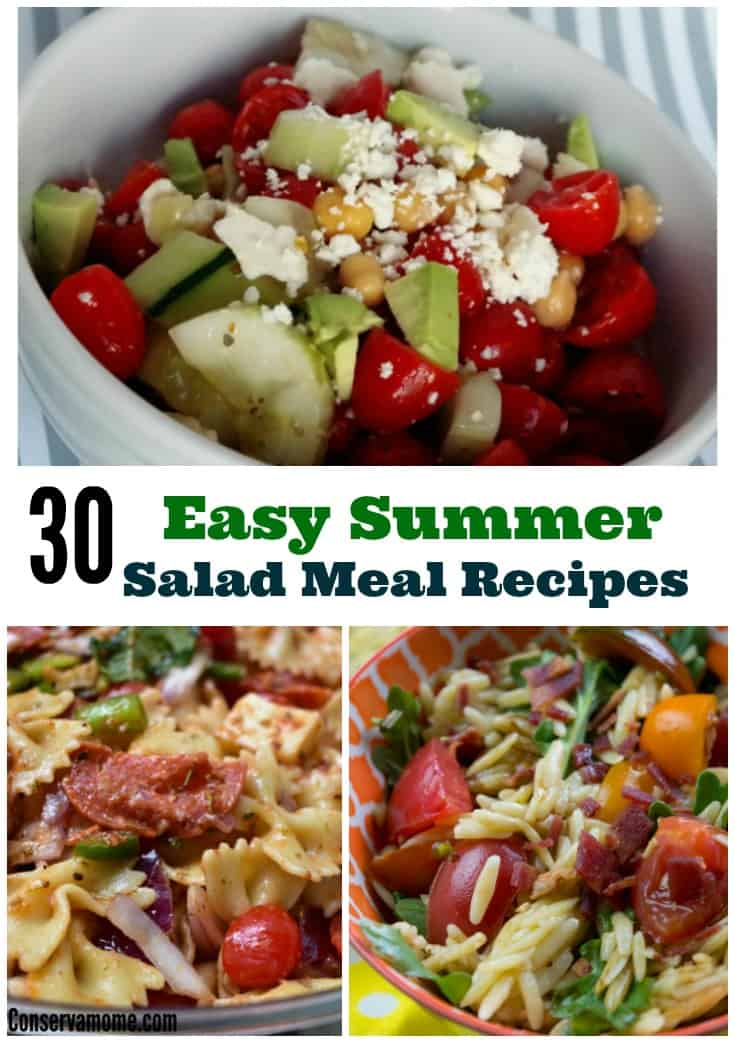 Easy Summer salad Meal Recipes
Summer is here, which means it's time to relax and enjoy the beautiful weather. Of course if your family is anything like mine for some reason they want dinner every night. Summertime brings an array of delicious ingredients you can easily pick up at a farmer's market or store. So it's important to make meals that are delicious but easy. No one wants to slave over a hot stove when there's so much beautiful weather to enjoy outside.
Summer Meals Made easy
I also know I enjoy lighter meals during the summer because they just go better with weather and refreshing drinks.
So to make life easier on all of you, I've searched the best pages out there for the most delicious and Easy Summer Salad Meal recipes around.
These recipes are so easy to make and even better to try people will think you're a gourmet cook! So check out the delicious round up of 30 summer meal ideas to help your summer be a fun, easy and relaxing one!