Have preschoolers start learning about STEAM with this fun variation of the marshmallow and toothpick building challenge! This Pumpkin Marshmallow Building: Fall Preschool STEAM Activity will help them begin developing higher order thinking while enjoying a fun Fall themed learning activity.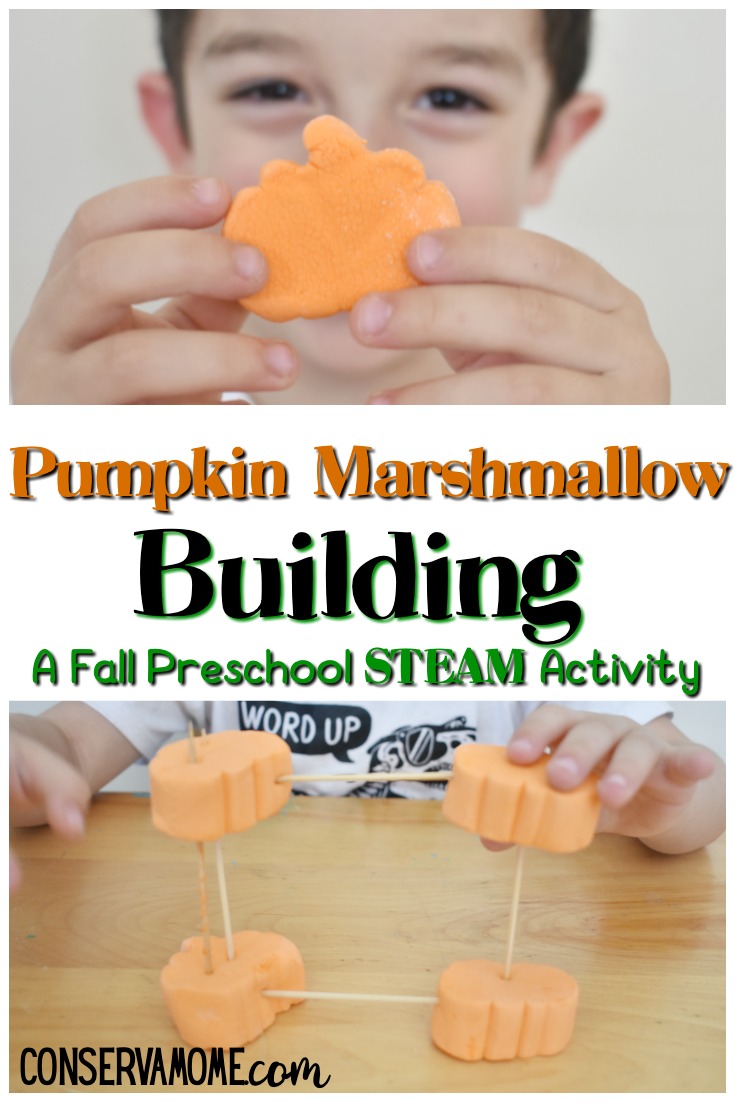 Pumpkin Marshmallow Building: Fall Preschool STEAM Activity
Fall is here and I'm having a blast doing Fall themed preschool activities with my 4 year old. I don't know whether it's because we keep picking delicious activities like this Candy Corn Counting activity or because preschool is one of my favorite years because of how much fun it is.
Either way our days have been filled with learning our letters, going on walks, and fun play time incorporating everyday life and learning.
Out of all my kids I've been most concerned with him starting Kindergarten next Fall because his birthday lands at the end of June. Although I've toyed with the idea of redshirting him next year, I'm trying to move ahead with getting him ready in case we don't.
My kid's school has implemented a school wide STEAM elective this year that has been a huge success so far. It's been part of our district at the middle school level to some great fanfare. So STEAM is definitley something that is here to stay and I couldn't be happier.