This fun Non Toxic , Easy Pumpkin Playdough recipe will give your little one some fall fun along with some great sensory play! Best of all it's safe to eat so you can use it with your smallest little explorers!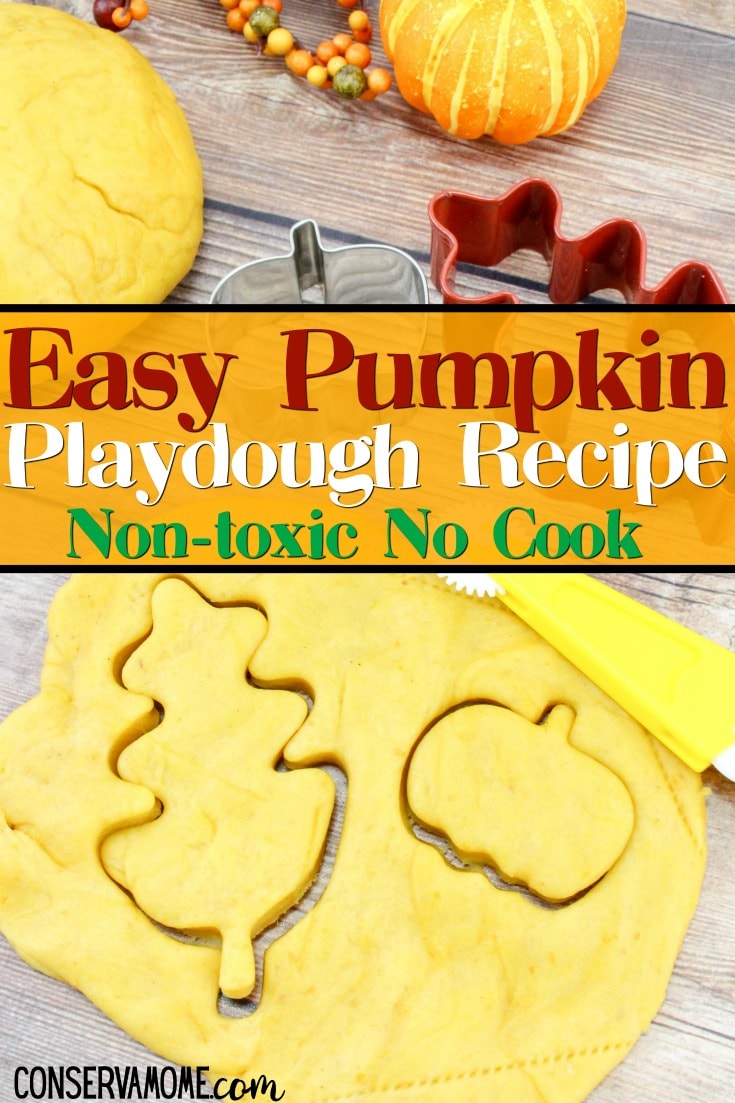 Easy Pumpkin Playdough recipe
Fall is here which means everything pumpkin and pumpkin pie spice can come out! I mean there are few people on this earth who don't enjoy the cosiness of fall, amIright?
Growing up in Florida, fall really wasn't a thing. Growing up Hispanic in Florida meant Fall was nonexistent or a strange fairytale you had heard of in books but was just a fairytale.
I think that's why as an adult living in places that .Which inspires me to think outside the box when it comes to sensory play with my kids.
One of our favorite activities for kids is playing with playdough. I mean who doesn't?
Part of the fun of playing with playdough is getting creative with it.
That's why this blog post is dedicated to scented playdough fun!