Check out these fun Patriotic Ice Stars! They're a great way to celebrate all things Red, White, and Blue and also really good for sensory skills and fun as well. This fun Patriotic Sensory activity is a fun way to have some cool sensory play!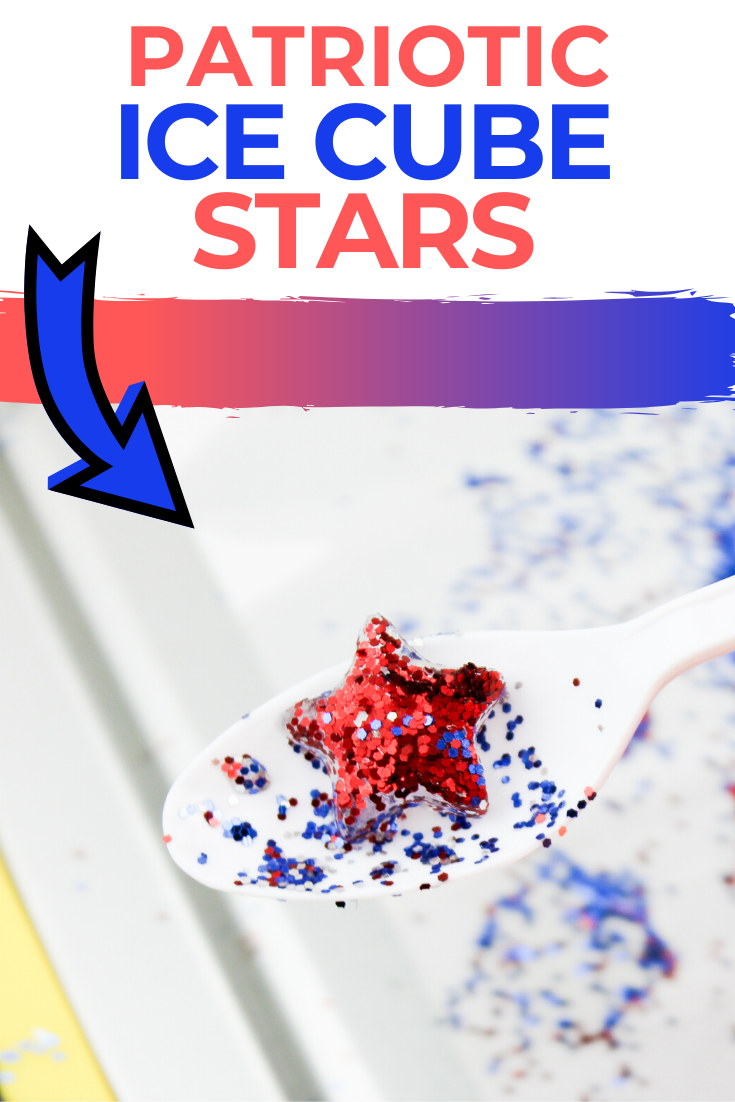 *This post contains affiliate links. That means that if you make a purchase after clicking on a link I may earn a small commission at no extra cost to you.
Patriotic Ice Stars
We actually love using glitter in our house. And while sometimes it tends to get a bad rap, this fun patriotic craft makes it totally worth it. How many other times have you ever seen star-shaped ice cubes covered in glitter? This truly is a fun patriotic-themed activity that the kids are going to love.
Since it's ice cubes, it's also a really great activity to use during the hot summer days. You can easily change out the color of the glitter as well and make it be any type of color that your child would want to use.
Sensory play is very important for kids it helps them develop in so many different ways this activity is also very calming which is a huge plus!
Let the kids take charge of this fun craft but stand close by for supervision. It's bound to get a little bit messy but it's okay since it's just water that will dry without worry!