Kids love to get creative with Play dough. Here's your chance to make an Easy Homemade Play Dough Recipe that is also Non Toxic & No Cook! Check out the hours of fun your kids will have with this fun recipe! So check out this No cook play dough recipe below!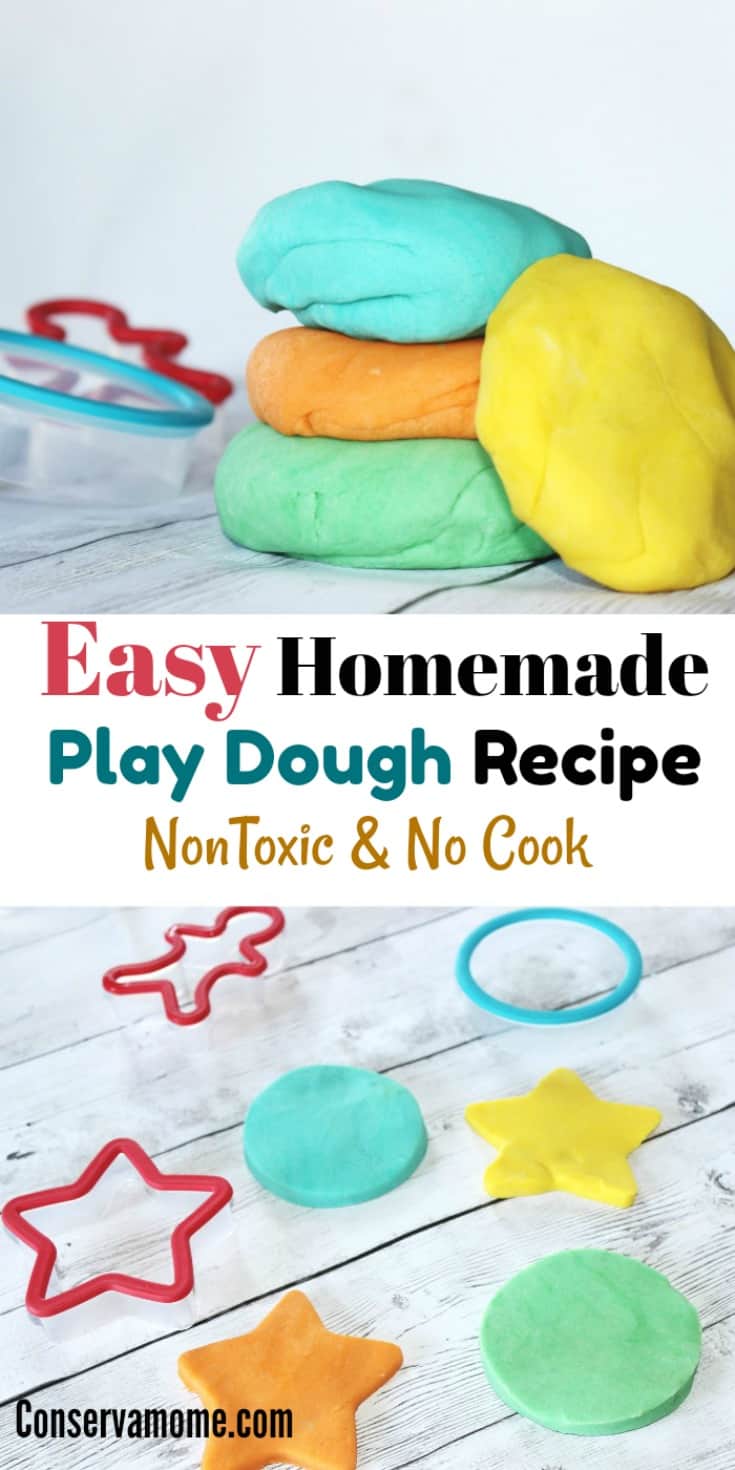 Easy Homemade Play Dough Recipe: No Cook Play dough
What kid (or adult) doesn't love sitting around squishing and shaping play dough. There are even benefits to playing with playdough! I know my kids could sit there for hours just playing,building, sculpting and creating. What funner way to get them to play with this fun product than to make it with them as well. This is also the perfect play dough to make with little ones who stick everything in their mouths.