Craving comfort food now that the weather is starting to get a bit chilly? Check out this simple Instant Pot Turkey Chili recipe. A giant bowl full of this sounds perfect right about now! Best of all you can make this delicious recipe with leftover Turkey!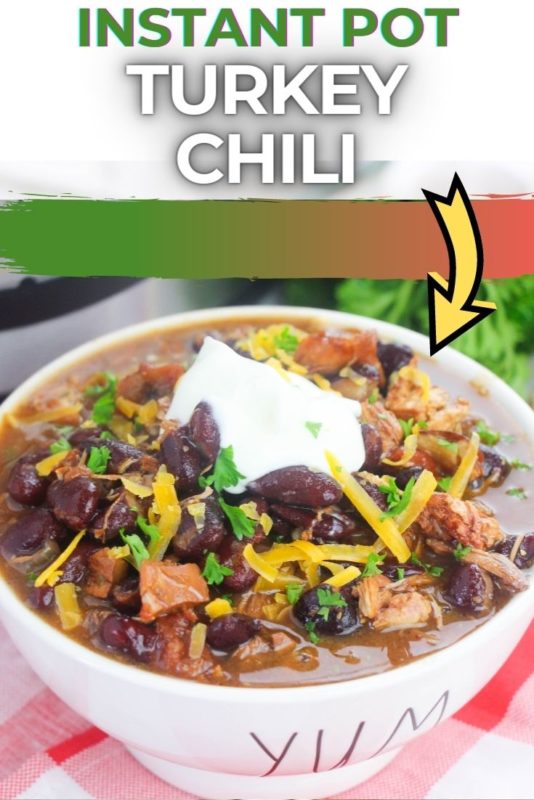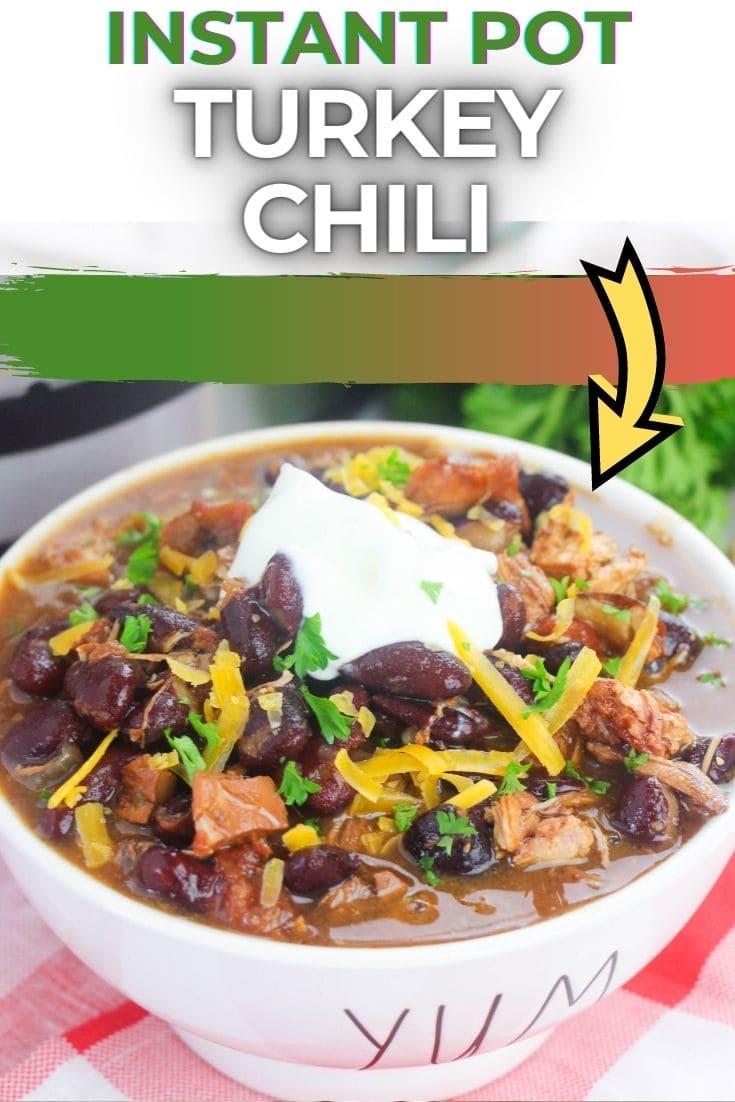 Instant Pot Turkey Chili
Once that cold air hits, my brain goes to everything soup. I crave it all and want it all, too. And truth be told, I probably start working my Instant Pot on overtime this time of year. Not only do I crave the taste of this Instant Pot Chili recipe, but I actually don't mind making it, either.
Great way to use Leftover Turkey!
This recipe is also a great way to use Leftover Thanksgiving Turkey. I know many of us will have Turkey leftover until Kingdom comes. This delicious Turkey Chili will make sure you use every last delicious piece!
Some people talk about spending all day crafting and creating their chili recipe but I'm happy to report that this soup recipe literally takes just a few moments of time! It doesn't get much better than that, right?!
This Instant Pot Chicken Noodle Soup recipe is another one of my favorite winter soups!