STEM building is such a great way to have kids active and learning. Plus, using marshmallows means that they can always pause and have a snack while they're working, too! Check out this fun Marshmallow STEM Building Shapes STEM Activity.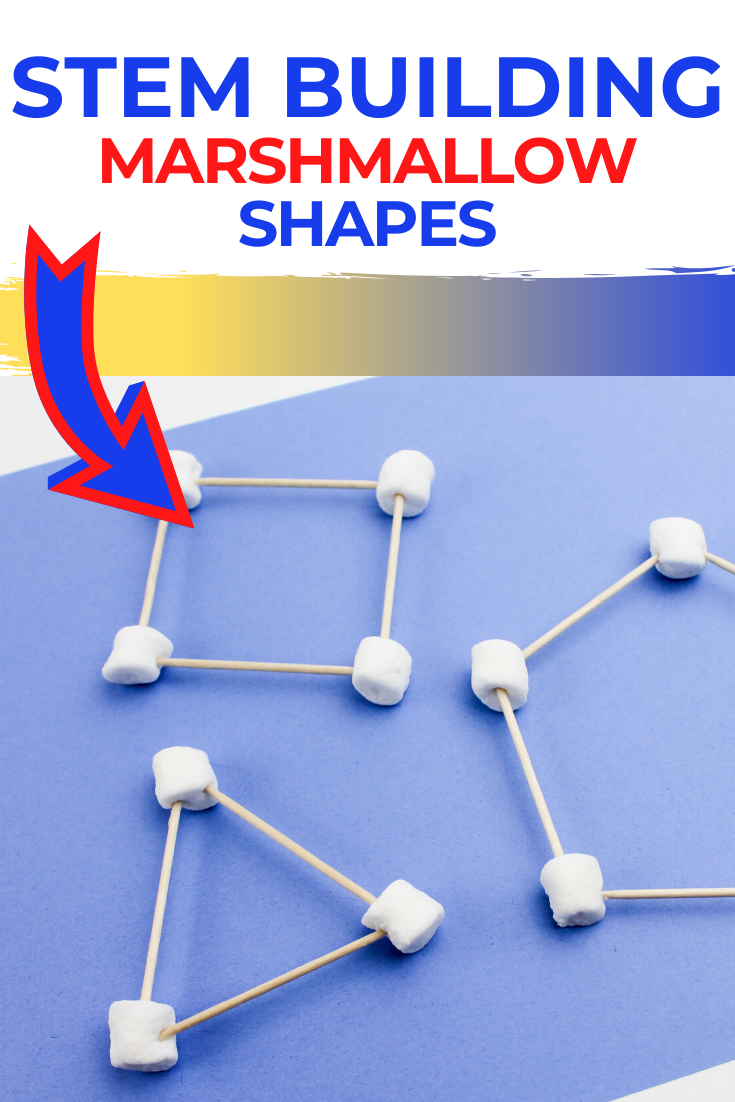 *This post contains affiliate links. That means that if you make a purchase after clicking on a link I may earn a small commission at no extra cost to you.
Marshmallow STEM Building Shapes
Being able to build something is always a lot of fun. And since kids start to learn how to draw shapes at a very young age, it just makes sense that they'll probably also be very interested in ways that they could build their own shapes as well.
STEM (Science, Technology, Engineering and Mathematics) is a term used to group together these academic disciplines. It helps give children the ability to become well rounded learners.There are so many great STEM activities one can do with their kids to help them in all areas.
STEM learning is great to keep up with as well, even during the summer months.
The good news? This STEM activity requires very little setup on your part but will give the kids a ton of fun for those hot afternoon or rainy days when sitting inside is just a little bit more appealing. Plus, since they can literally use the supplies to create any type of shape that they want, they'll love the fact that they're able to create and be independent at the same time.
Just make certain that you buy a big bag of marshmallows as I'm certain that several are going to be eaten along the way!