Looking for a special meal? Then this grilled lobster tail recipe is the perfect recipe for you. Check out some easy tips on how to grill a lobster tail. Follow them and you'll Get the Perfect grilled Lobster Tail Every time!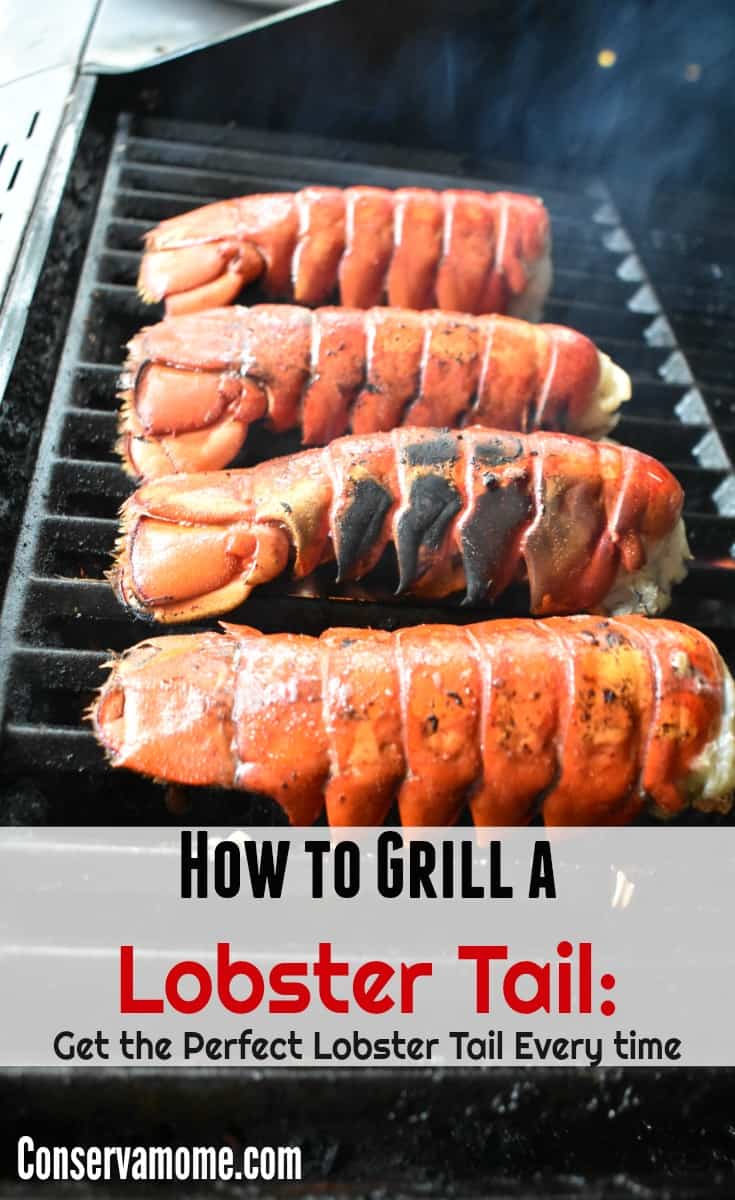 How to Grill a Lobster Tail
I've become the non-official/official griller in my home. My hubby still commandeers the big events and parties but if it's a small family dinner or lunch you'll catch me at the grill. This wasn't always the case! A few years back the very thought of grilling anything was scary. Lobster? out of the question.
That being said, ever since our time in New England eating lobster has become a wonderful and delicious norm. There were a lot of places that would sell Lobster tail for $4.99 a piece..hello awesome!
So it's no wonder stepping outside of my comfort circle became a must.
Finding the perfect lobster tail is actually pretty simple. Here are a few ways you can buy the best lobster tail.
One of our favorite ways to eat this crustacean delicacy is grilled. Yes you heard it grilled. I know many people tend to think baked,boiled or even broiled is a good way and maybe during colder months they are a great option.
However, grilled really brings out some amazing flavors. Living in the North East I've come to appreciate how gorgeous summers are. They're unlike anything you can imagine. Sure the locals complain about the heat (But I'm from Florida folks this is gorgeous). On <most>evenings you get this nice breeze that makes grilling almost therapeutic.
So with a delicious sea breeze cocktail and a spatula in hand the sky's the limit to what I can create.