Mothers don't have to have all the fun when it comes to Breastfeeding. Did you know dad's can actually be a huge help with breastfeeding? Here are 6 Ways Dad Can Help with Breastfeeding and make it successful for all.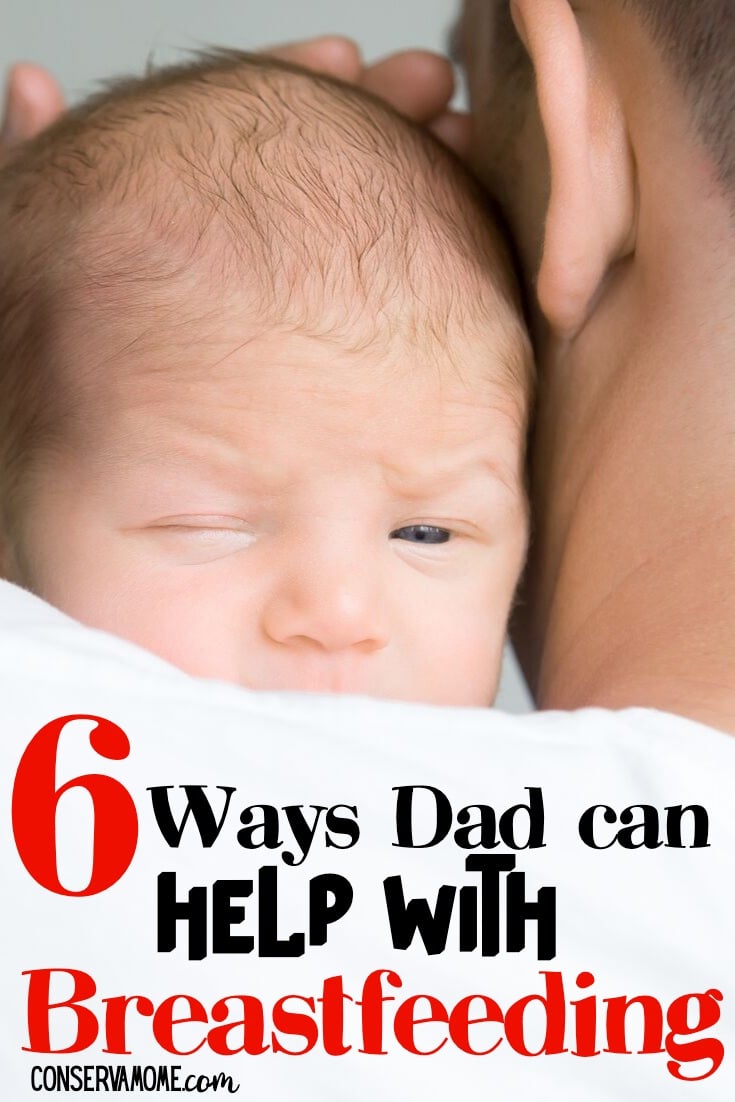 6 Ways Dad Can help with Breastfeeding
Breastfeeding can be extremely stressful. We've all heard about the benefits of breastfeeding . But for many women the pressure of it all can be a lot. It's also something that may make you feel alone, especially when it comes to help from a spouse.
Especially, when breastfeeding isn't going the way you thought it would.
However, it doesn't have to be something that you "do on your own". There are many ways in which your spouse can help make this process easier for you. Most important giving you the ability to have a successful breastfeeding experience.