This delicious Spiked Caramel Apple Cider Delight is a refreshing fall treat that is perfect for an afternoon treat, a party drink or just because. Easy to make, capturing all the favorite fall flavors in a delicious Fall Cocktail.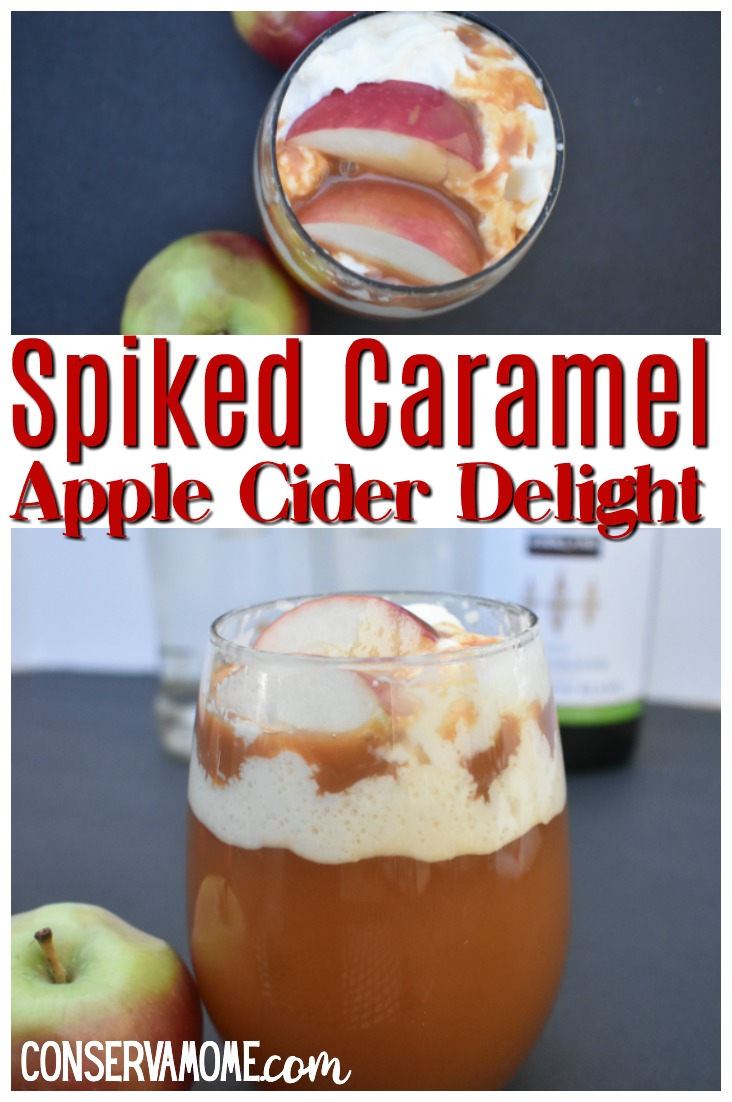 Spiked Caramel Apple Cider Delight : A Fall Cocktail
It's Fall Y'all and my favorite time of year. If you've read some other of my fall posts you'll know this time of year is my jam. I couldn't love it more. There's so much to do during this time from Apple picking to Fall Festivals, there's so much to do! So it's crucial to have the most delicious products on hand to maximize the season to the fullest. From Pumpkin Pie pops to Slow cooker 3 bean chilli there are so many delicious treats to enjoy. Although most of the time I'm craving warm toasty drinks, once in a while I just need a cold delicious and refreshing drink to enjoy.
That's why I came up with a Spiked Caramel Apple Cider drink you can enjoy.