The latest title in Disney's A Twisted Tale series, Unbirthday, is here! In honor of this fantastic new spin on Alice in Wonderland, I've put together a delicious Cherry Heart pie wand recipe inspired by the Queen of Hearts that's perfect to enjoy while picking up a copy of this mesmerizing new book. Read on to learn more! Disclosure: This is a sponsored post on behalf of Disney Books. However, all opinions are 100% mine.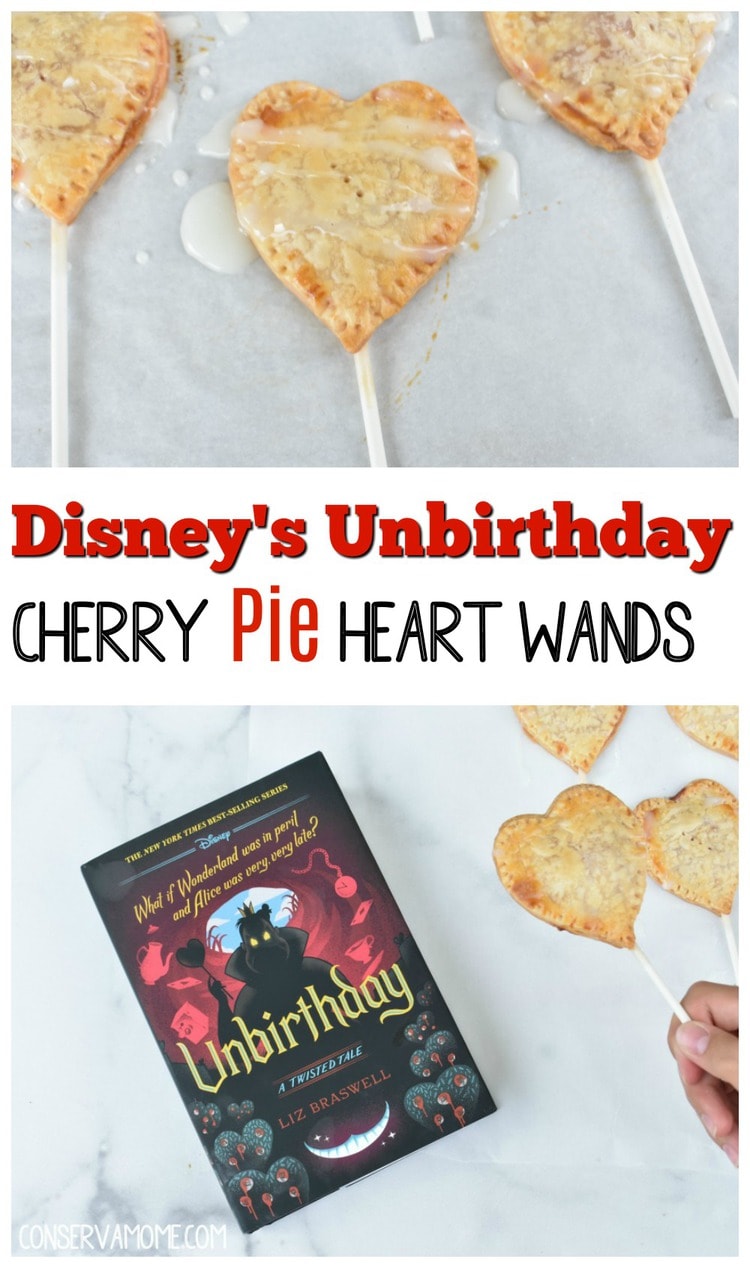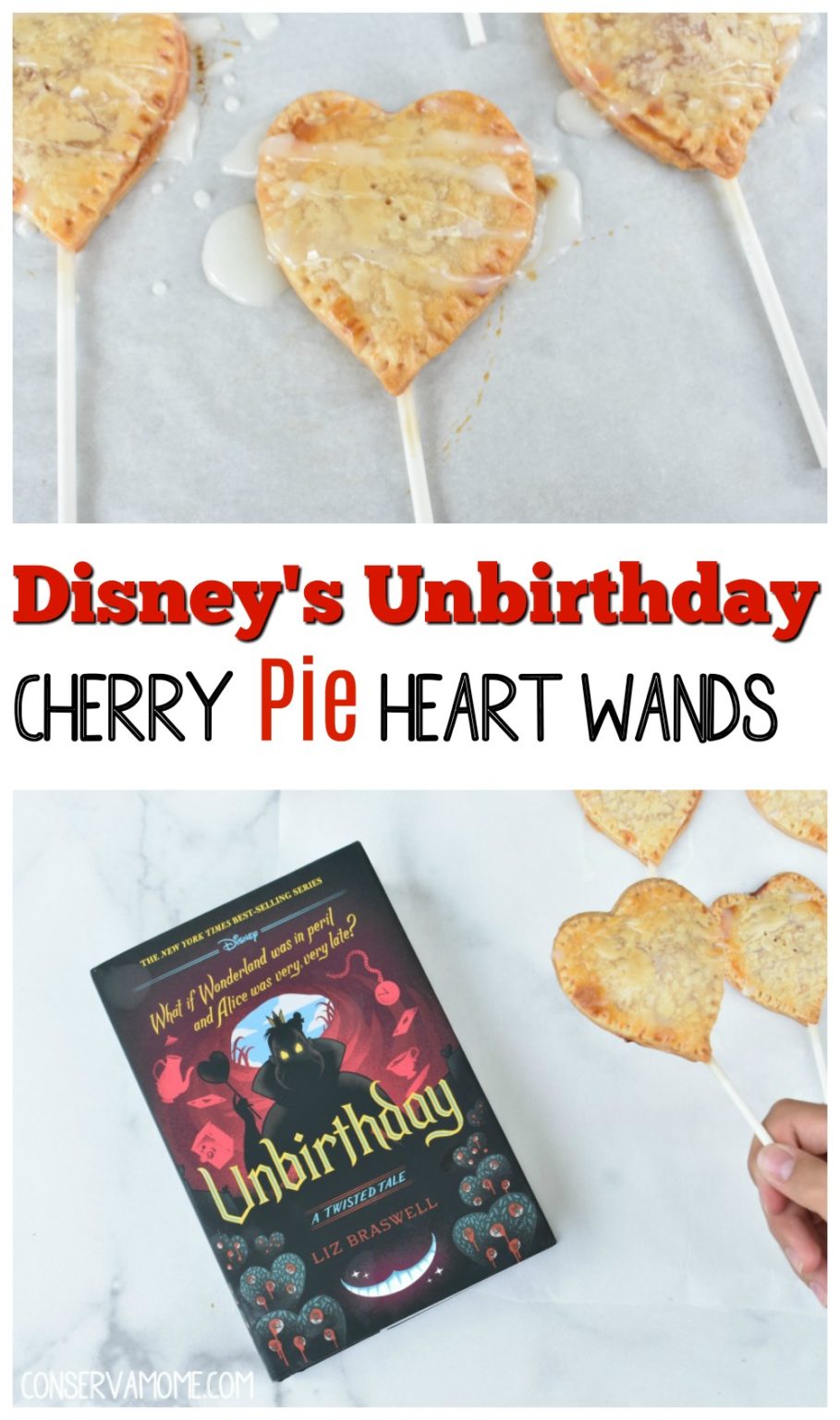 Unbirthday Cherry Heart Pie Wands
We are so excited about Disney's new book Unbirthday by Liz Braswell. The latest title in Disney's A Twisted Tale series is based on Alice in Wonderland and who doesn't love the adventures of Alice? My kids have become huge fans of the A Twisted Tale Young Adult book series which puts "twists" on classic Disney favorites like Peter Pan, Cinderella, Snow White, and more. They were so excited when they found out a new book would be coming out. In honor of this fantastic new release, my daughter and I put together this fun and delicious recipe that's the perfect pairing to take you through Wonderland. But before I take you to the recipe, find out why this book is a must read!
Unbirthday is the tenth book in the A Twisted Tale series and follows Alice as she returns to Wonderland after characters from her childhood there (like the Queen of Hearts and the Mad Hatter) start to show up mysteriously in the photographs she develops. Alice is eighteen in this book, so she's a more grown-up version of the Alice we all know, and one thing that is very cool about the A Twisted Tale series is how it lets readers like my daughter see a more mature and multidimensional version of a character she loved when she was little.You can read the full book synopsis below, and then try out our recipe. Whether it's your birthday or your unbirthday, you deserve a treat!