This Two Layer Fudge is the Easiest Ever Fudge Recipe you will ever find. You can change the decorations to fit the Holiday or event of the moment. So easy to make you'll wonder why you never made this before.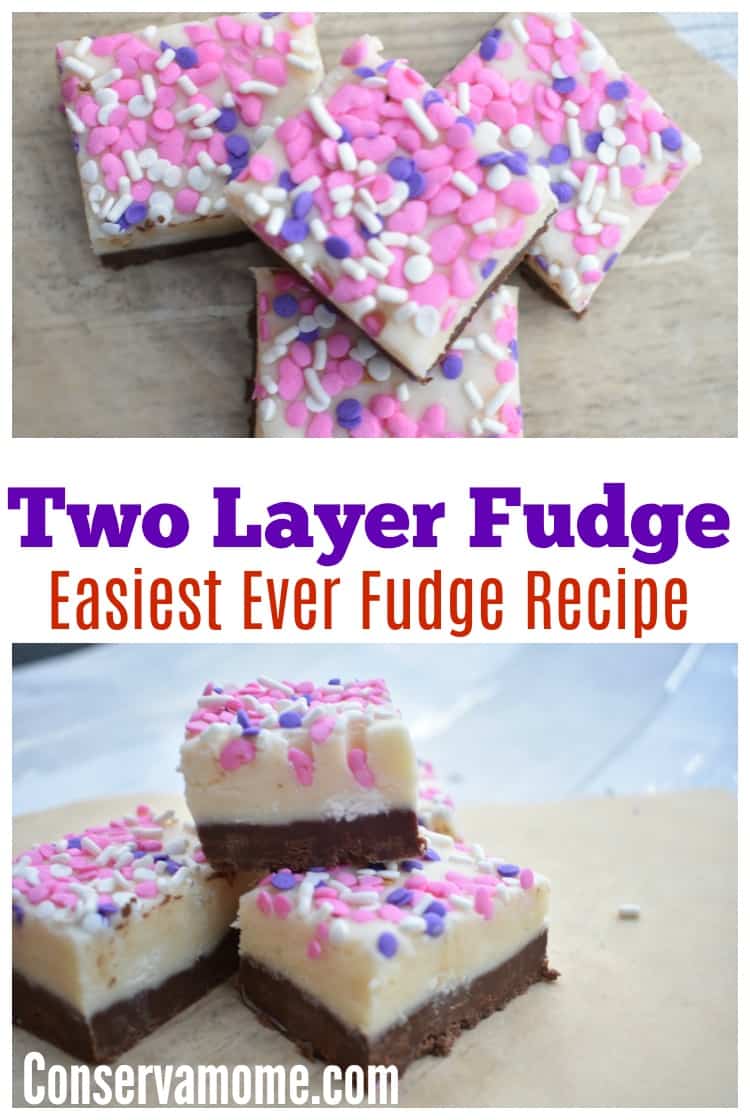 Easy Two Layer Fudge : Easiest Ever Fudge Recipe
We love fudge. It's a delicious treat we can't get enough of in our home. That being said Fudge can be so incredibly tedious to make because of all the stirring, boiling,etc.. So when I found this easy recipe for fudge years ago it became a staple in our home. It's so crazy easy to make your kids can make it (And they have) I did a fun variation for this post that includes pink hearts with purple and white decor in honor of Valentine's day but frankly this fun and delicious treat can be made for any occasion or holiday. So head below and check out how easy and delicious this recipe can be.