This is a sponsored post written by me on behalf of Cricut. All opinions are 100% mine.
Have you wanted to get a Cricut but not sure it's the right thing for you? Check out why I've fallen head over heels with my Cricut Joy and check out 5 Things I love about my Cricut Joy.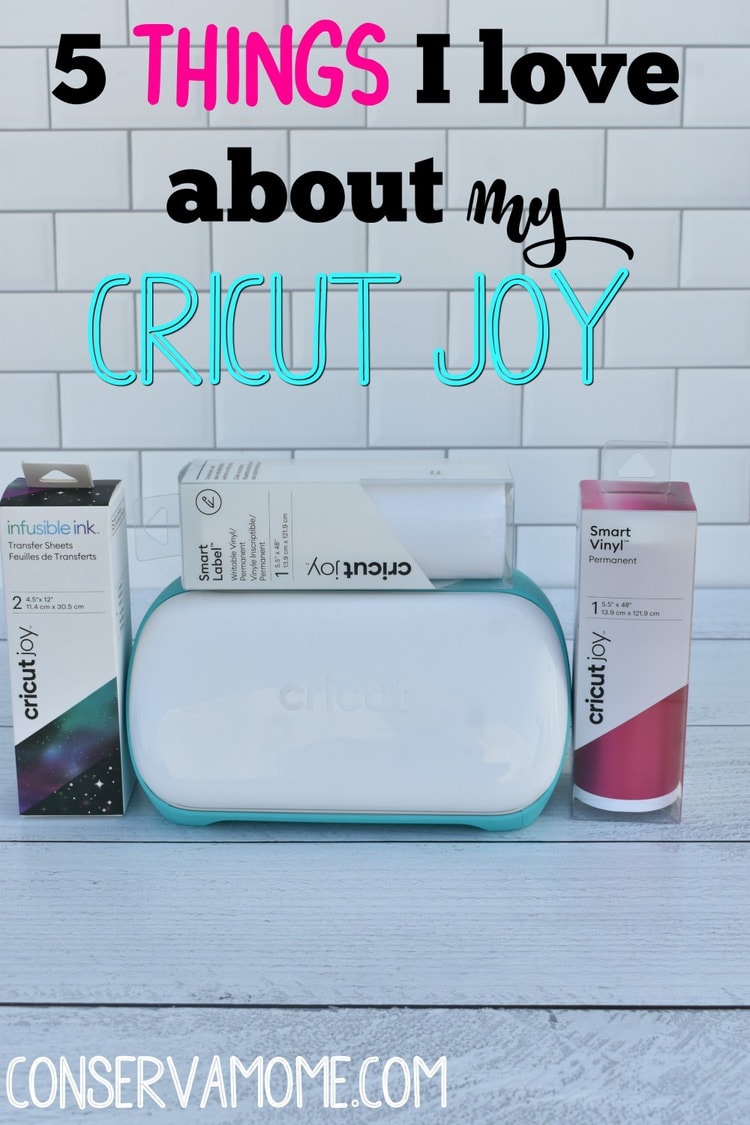 5 Things I love about my Cricut Joy
My life is chaotic. That's why I try my best to simplify my life while still getting everything done. That's why I am head over heels with the Cricut Joy.
Before I got this machine I really had NO IDEA how to use a Cricut and wasn't fully aware of the tons and tons of amazing projects you can make with a Cricut machine. So when I was given the chance to try out the Cricut Joy I was very intrigued by all the possibilities it presented. Most important I had loved the idea of a machine that did so much yet was compact and easy to use. Well nothing prepared me for how incredible this machine is because of all it's able to do in a tiny little machine. Read on to find out 5 Things I love about my Cricut Joy and why you definitely need to get one for yourself.