These homemade noodles are a simple recipe and a fun way to get the kids together in the kitchen cooking. If you're looking for a recipe "like Grandma used to make", this is the one for you! Best of all only 3 ingredients!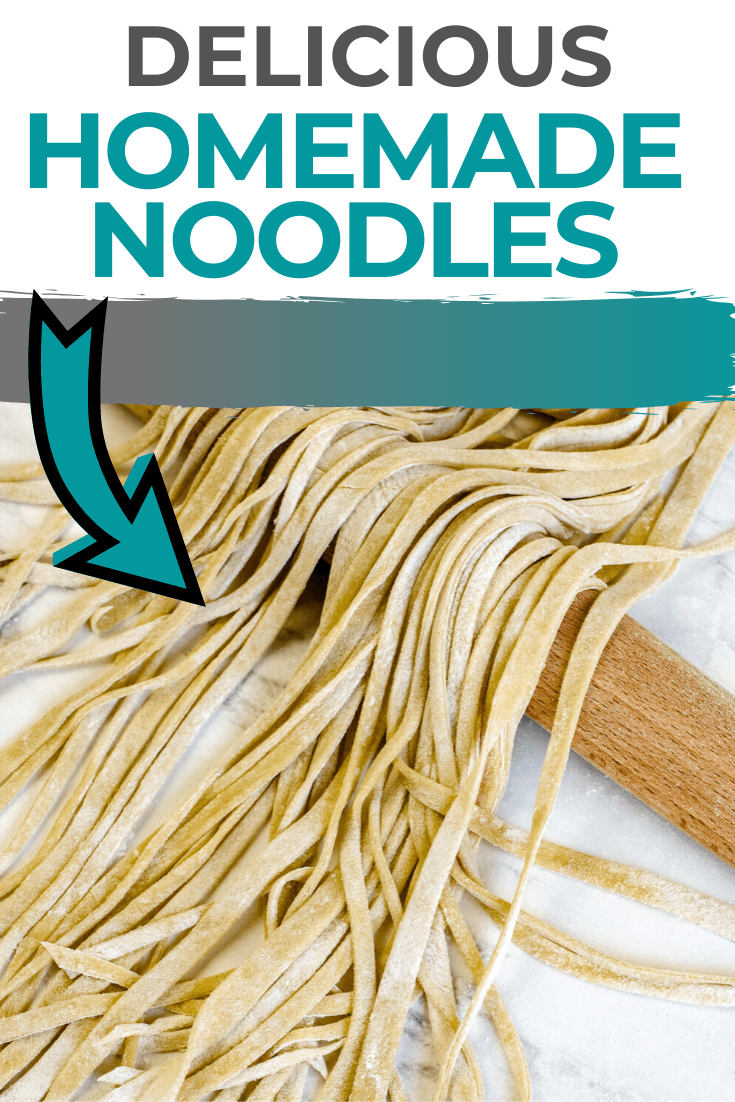 *This post contains affiliate links. That means that if you make a purchase after clicking on a link I may earn a small commission at no extra cost to you.
Delicious Homemade Noodles
What I love most about these simple homemade noodles is that they're made using very few ingredients. In fact, this DIY noodle recipe literally only takes THREE simple ingredients.
I know, right? You should have seen the look on my kid's faces when I told them that. We then looked at a box of noodles from the store for comparison and lost count once we reached 10 added ingredients and items.
It's no secret that making noodles at home is a great way to get a delicious meal on the table while also creating amazing memories with the kids. This is one simple recipe that you can easily pair with other great entrees or add a bit of butter and salt and eat all on their own.
We've made this recipe so many times because it's fun to spend time together in the kitchen and it's an easy recipe that the kids can help with, too. (and we all agree that the taste of these noodles beats anything we've EVER bought at the store!)