Check out this Skittles Unicorn: A fun Science Experiment that isn't just a blast to watch but awesome for your kids to learn about the way Science works!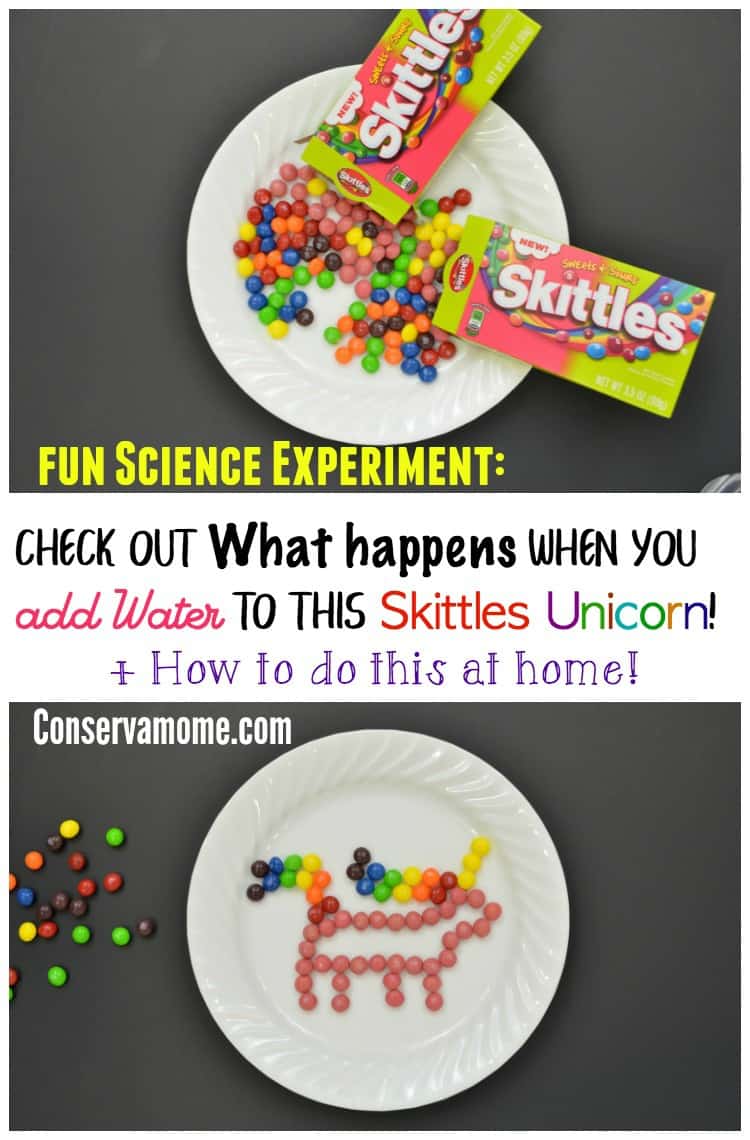 Who doesn't love unicorns? I've got some big unicorn fans at home who just about went nuts with this fun experiment. Even if you're not into unicorns this fun experiment is a great way to teach about colors, reactions and a fun way to incorporate the senses. Most important it's a way to teach about Water stratification.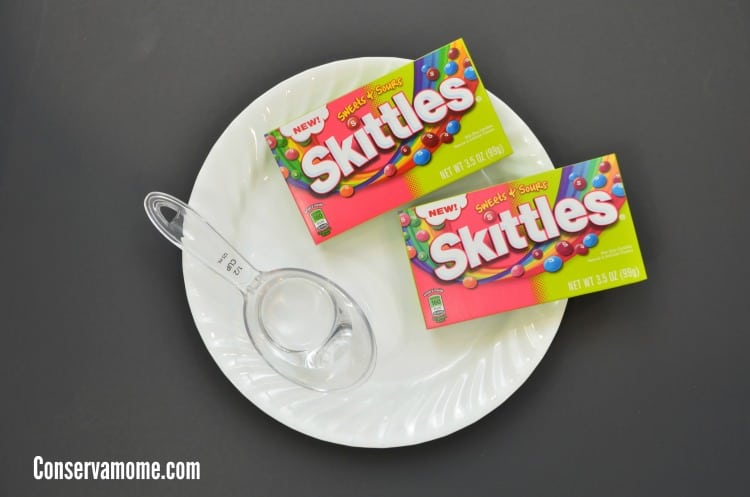 Water stratification is all about how water has different masses with different properties and this creates the barriers that you see among the colors of the candies.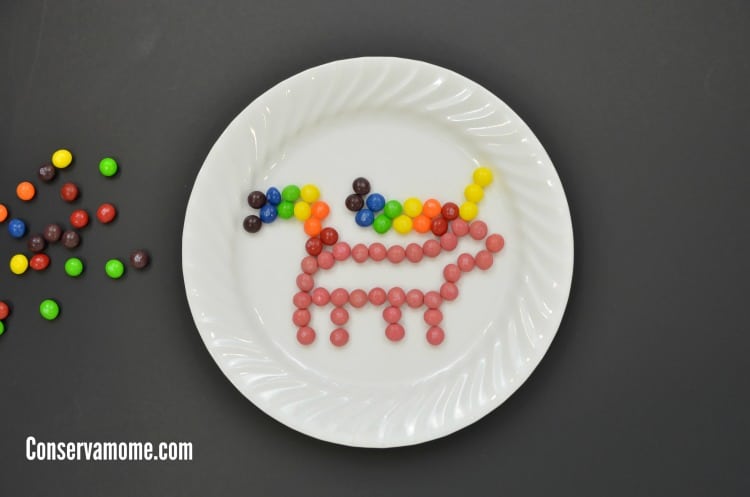 When you first add the skittle they start to dissolve in the water, sending the food colors outwards as this happens. Why don't they mix? Because Each color creates a water solution that has slightly different properties such as density, salinity, and oxygenation. This creates a barrier that prevents the water from mixing . Have you seen this video where the ocean and river water don't mix? This is another example of water stratification.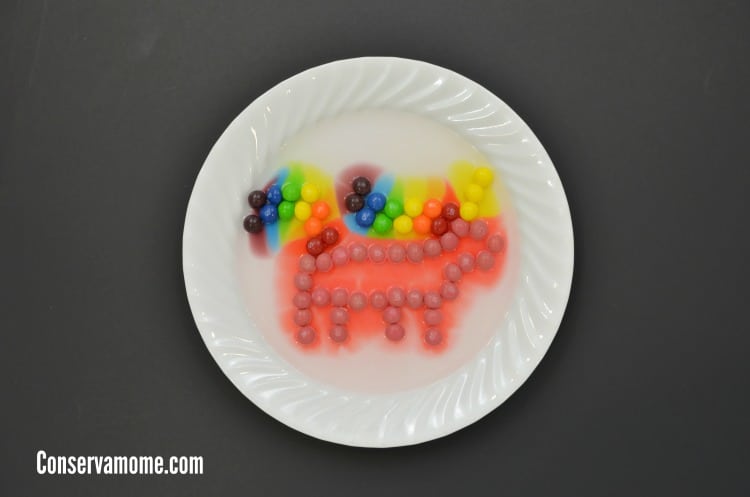 Give your kids a chance to ask questions, make observations, and explore. Why not test the 5 senses and encourage them to look, touch, feel, taste, and maybe even see if they  hear what's happening.
Ask open ended questions to get kids thinking! What changes could they make to this experiment?Maybe add other liquids to see if they get the same results.
Now for the experiment:
What you'll need:
– Skittles, 2 boxes of Skittles Sweet and Sour and one bag of Skittles regular flavor
– white plate
– warm water about ½ cup
– scissors
Directions:
First, prepare some warm water in a glass. The warmer the water is, the faster the color will disperse from the skittles. Next, separate the colors into groups & set aside. Set the plate on a flat surface. Arrange the skittles in a unicorn pattern. Slowly pour the warm water in the center of the plate. You need enough water to cover about 1/3th of the height of the skittle. Then wait… watch the unicorn magically make a rainbow.
Ready to see it in action? Check it out below!

Looking for other fun edible experiments? Check out this round up of 22 Wonderful and Incredible Edible experiments!