Find out why Ruko 1601AMP Amphibious RC Cars are the perfect addition to your children's collection. Disclosure: I was given the product in exchange for my honest review. However, all opinions are 100% mine.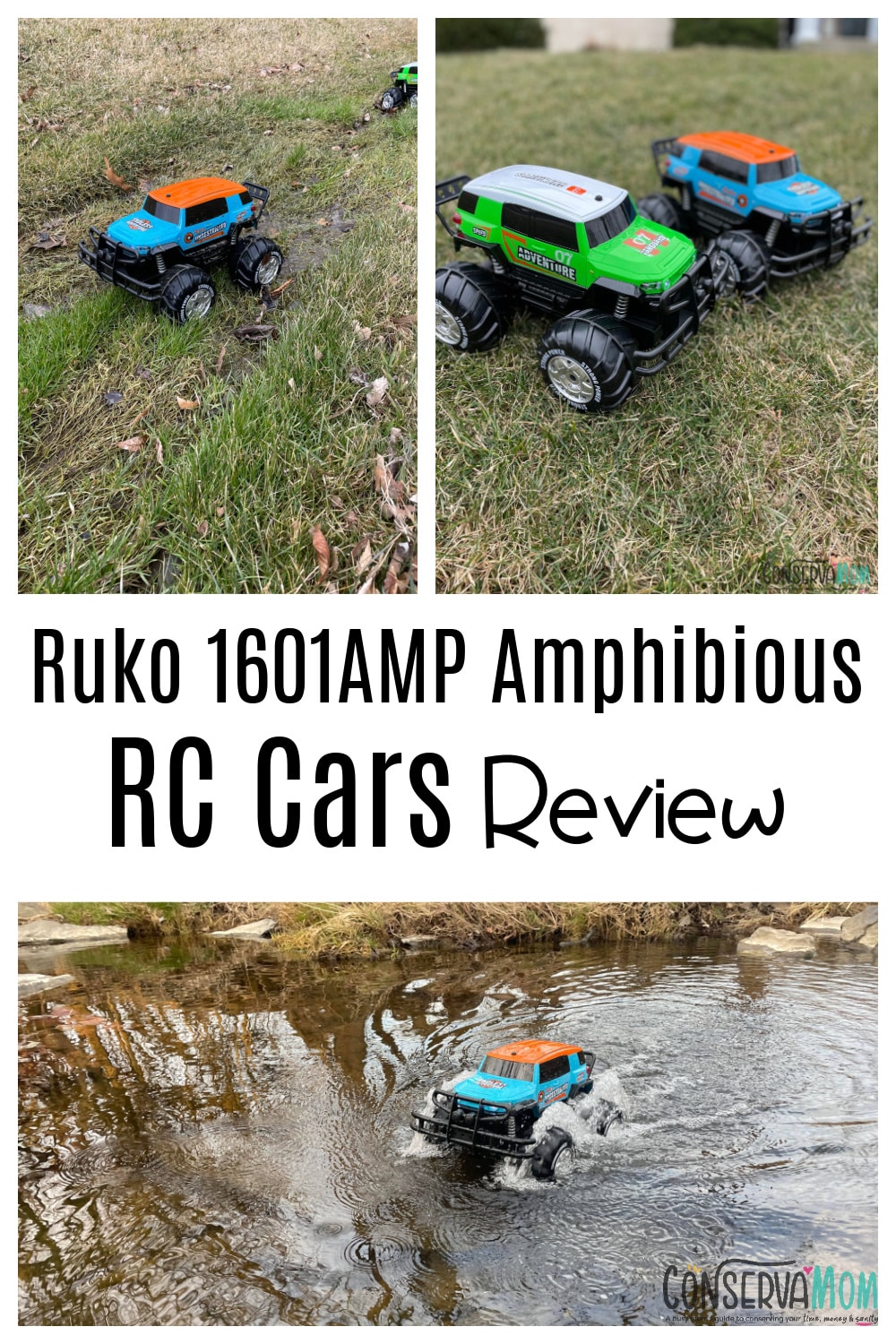 Ruko 1601AMP Amphibious RC Cars Review
My boys LOVE RC cars. They love to spend hours outdoors playing with them. We have a lot of neat terrane around our home which will take my kids on lots of adventures. Naturally, they want to bring their RC cars with them. There are many cars you'll buy that will last 2 outings and they will break. That's why I was excited to check out Ruko 1601AMP Amphibious RC Cars the wonderful company that has brought some great products to the market including robots, drones, and more!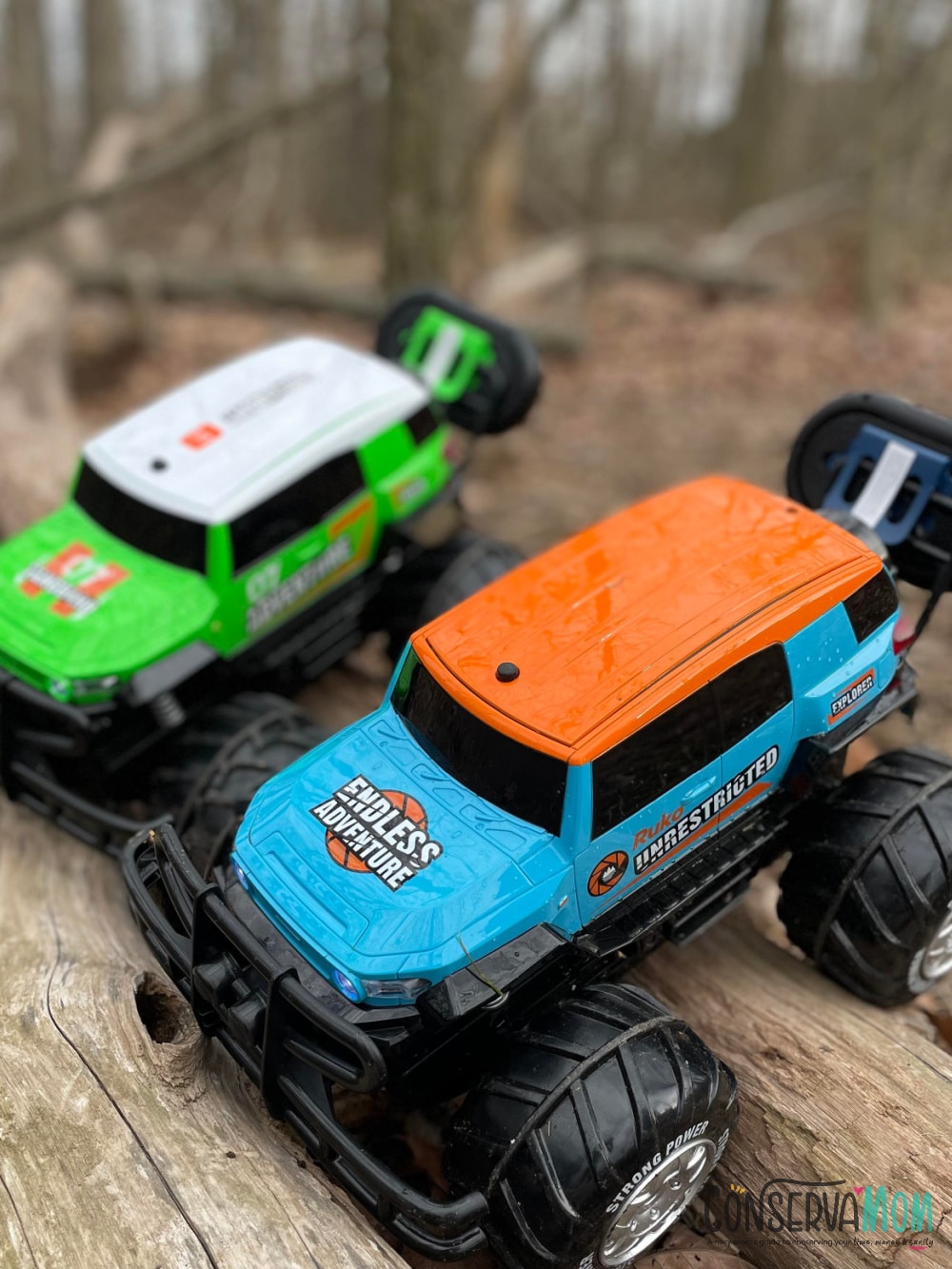 These RC Cars are pretty awesome and have provided hours of fun for my kids from youngest to oldest. My kids have all had so much playing with these RC Cars. Not only have they enjoyed their time playing with these cars on land, on grass, and on rocky terrane but they've also taken it to our local creek to enjoy while it goes amphibious making this the perfect vehicle for any family!
What makes these RC Cars a must-have?
Read on to see why these are the perfect RC for your family. They are also a great gift idea for the children in your life!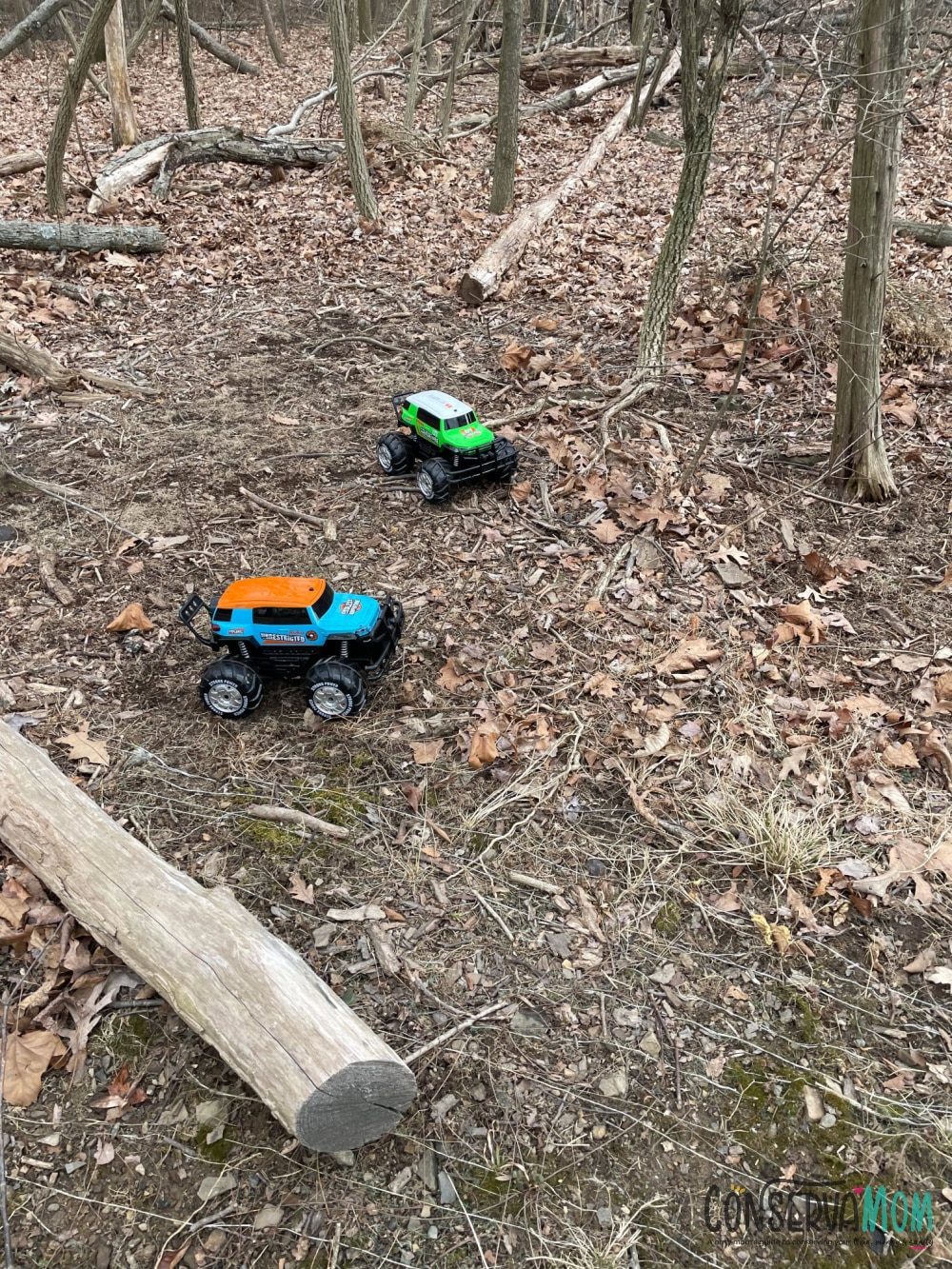 To begin your car has hours of playtime thanks to the 2 rechargeable batteries that will allow you to play with the RC car for 50 minutes each! This means playtime isn't over when the battery runs out.
The perfect design to take you on the road! They are sturdy and able to handle anything life throws at them, especially when my boys are involved.
Best of all you can take them off-Road through all the paths and turns life may send your way.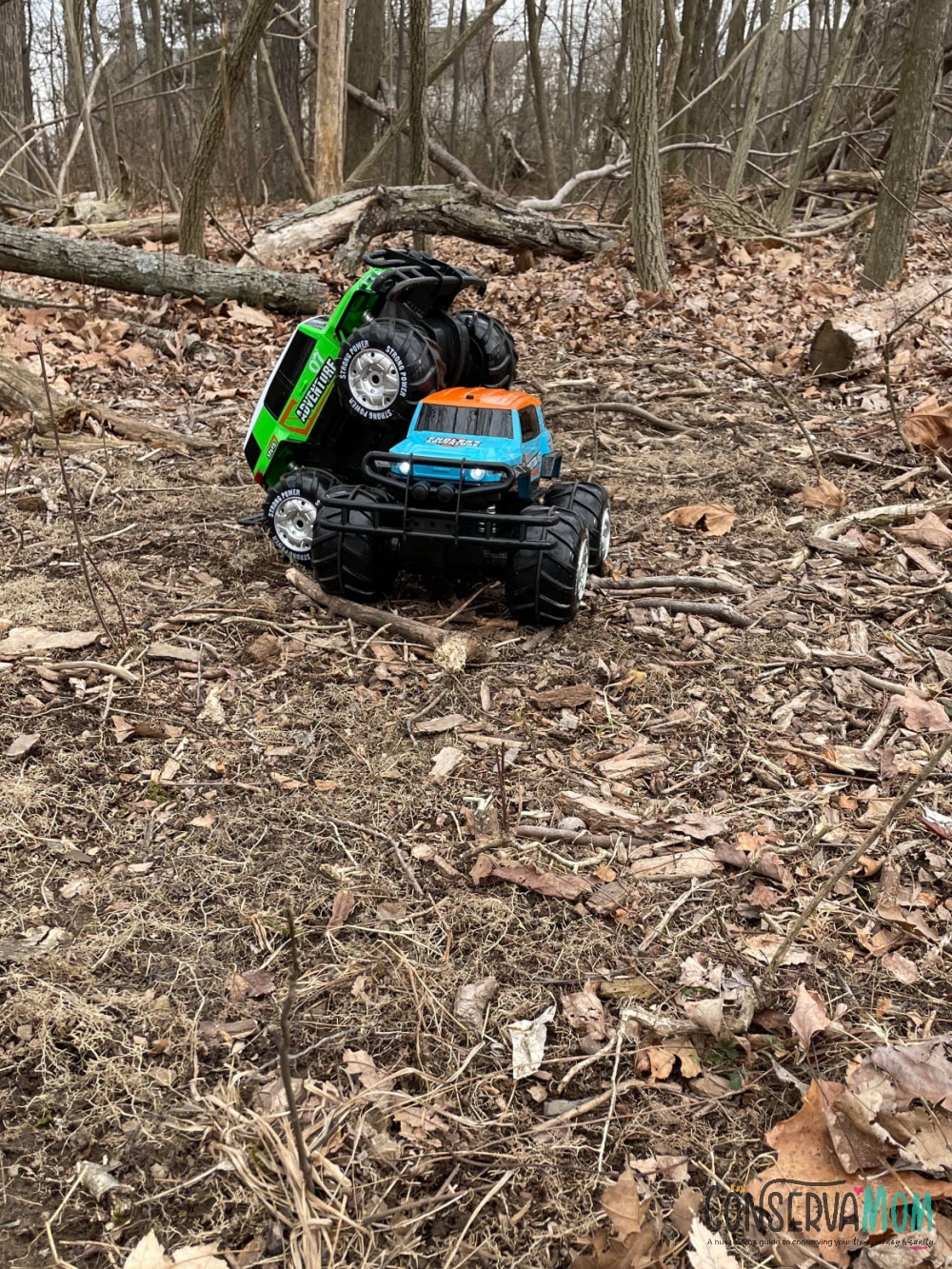 They will quickly pick themselves up and travel the road less taken thanks to their rugged nature.
Best of all you can take it to a whole new level in the water. This car has a unique capacity to not just go on the water but even if it's upside down can be driven on the water as well.
This was definitely our favorite feature. It was so neat and surprising to see these cars not miss a beat at our local creek. It was so neat and all my kids really enjoyed this feature.
The Perfect gift for Kids ages 4-10
When we got these my boys were instantly excited because of the gorgeous exterior of each car but little did they know how much fun they would have. If you think they are gorgeous you'll be equally amazed at all the fun your kids will have playing with them.
These cars are tough and will keep trucky down any path you take them on.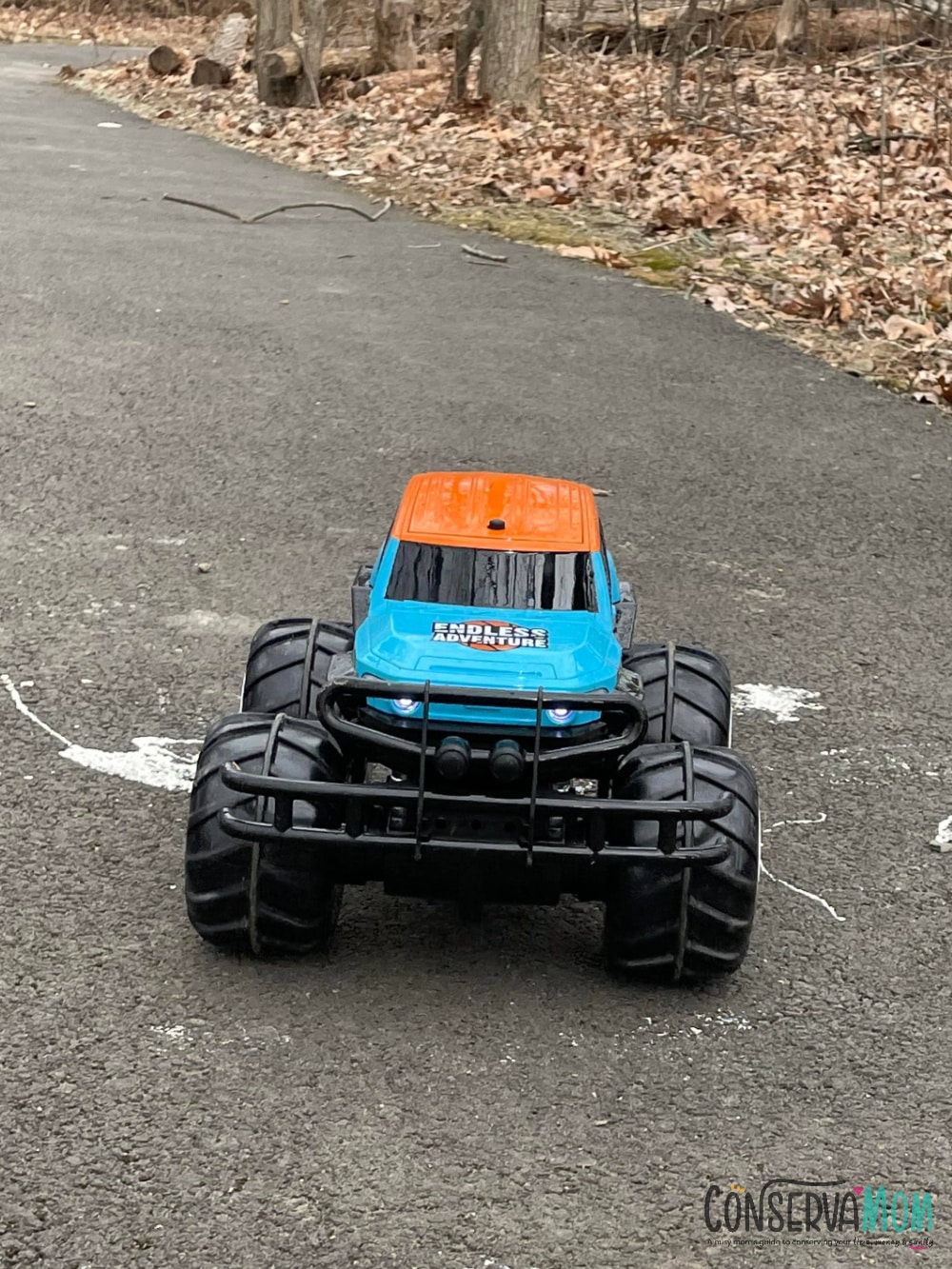 These RC cars really are fantastic and will be the perfect gift for your kids. They have so many fabulous features your kids will love including LED Lights that will allow you to take these cars on the road at night.
If you're looking for the perfect RC cars that will keep up with your kid's busy life while providing hours of fun anywhere they go then these are the cars for you!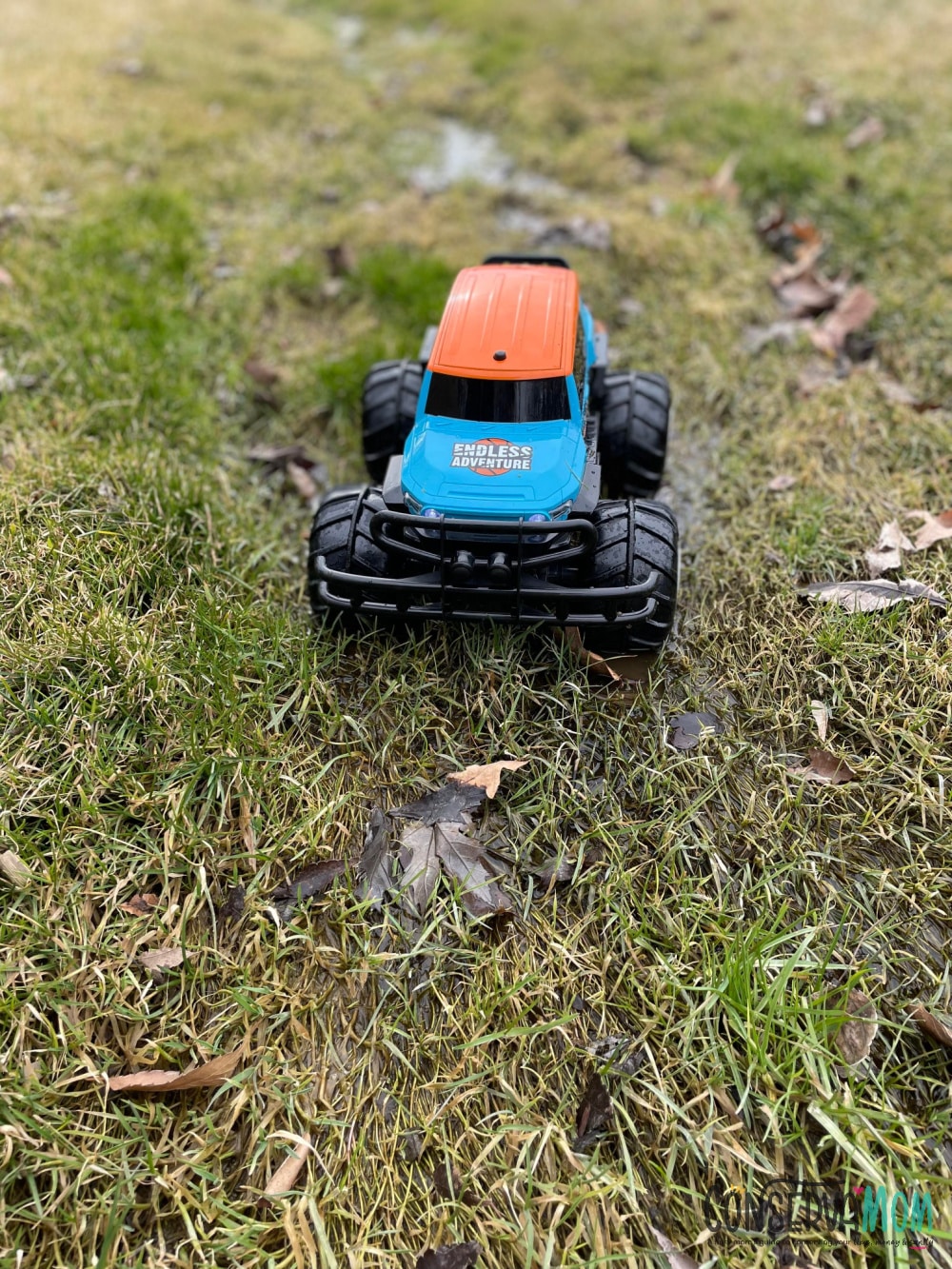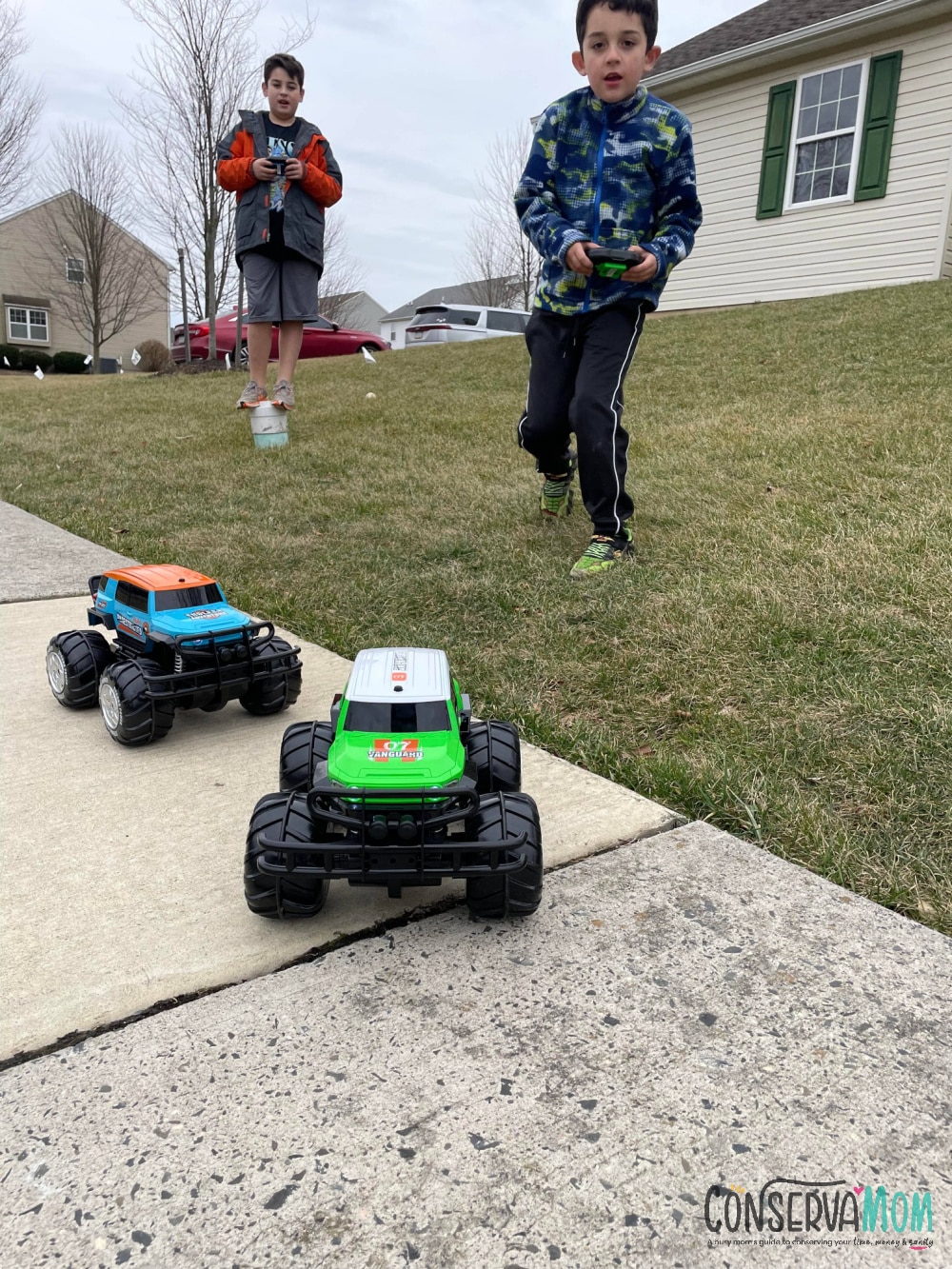 S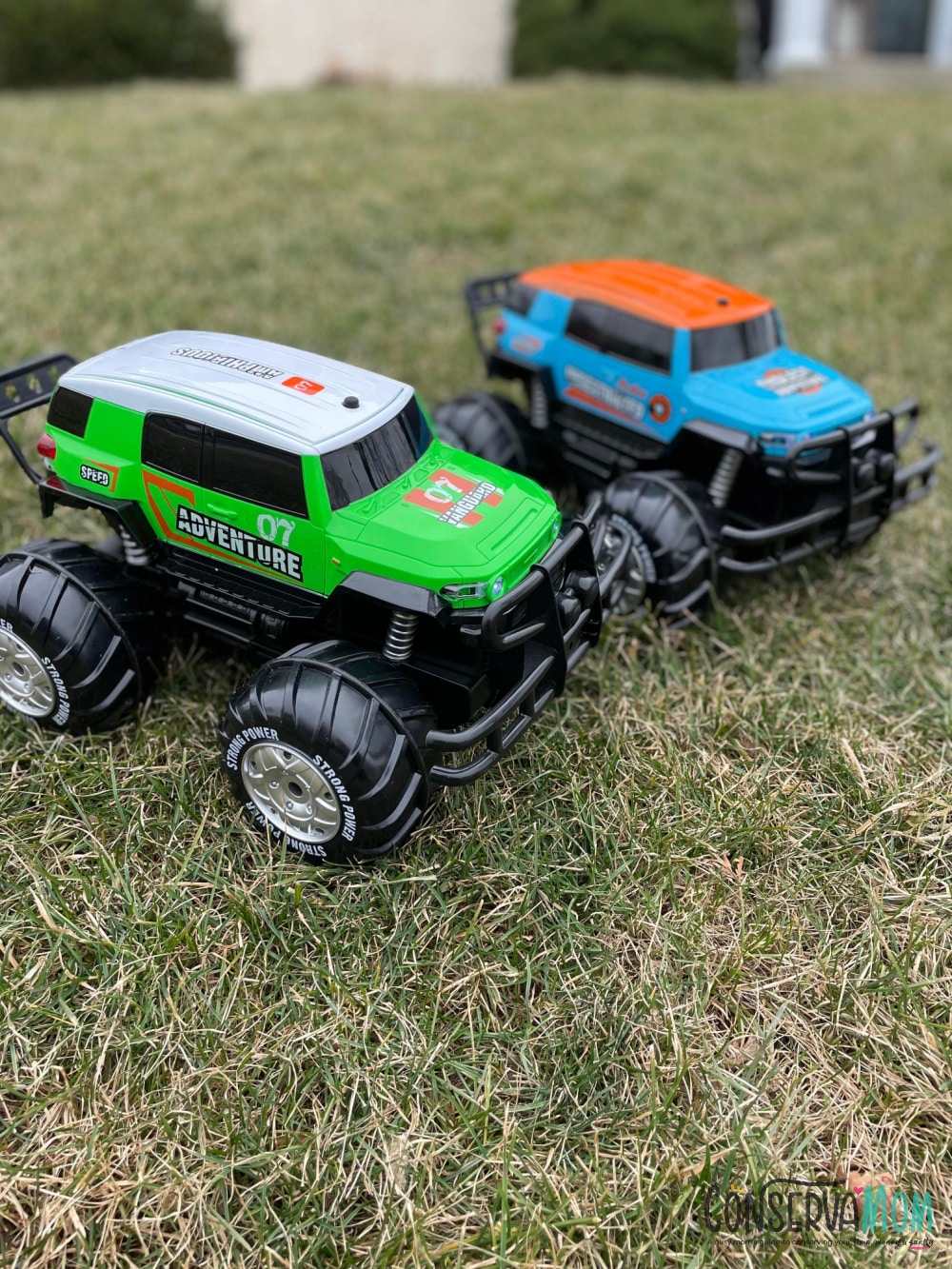 Ready to get your hands on these gorgeous RC Cars? Head over to Amazon and grab the Green and white one here and the Blue and orange one here! They will definitely be a favorite in your home.