Riddles are great for the mind, body and soul. Check out a fun Riddle of the day along with some other riddles to get your brain going!
Why Riddles of the Day are good for your brain
Riddles are always a fun way to get the brain muscles moving. They can be something as easy as a math problem or something that helps you think outside of the box.
They aren't just for entertainment purposes because they also help your brain go! Did you know that other than eating healthy, keeping your blood pressure low and other healthy habits, doing daily brain exercises, like riddles, is a sure fire way to keep your brain healthy. Because you're in essence helping rewire your brain in a good way, when you're reading brain teasers and riddles. Do you love them?
Check out some fun ones here:
You can find me in Mercury, Earth, Mars, Jupiter, and Saturn, but not Venus or Neptune. What am I?
A man pushes his car to a hotel and tells the owner he's bankrupt. Why?
You can hold me close to your heart without using your hands or your arms. What am I?
I travel the world, yet never leave the corner. What am I?
They say that I'm golden, but that if you so much as whisper my name, I disappear. What am I?
Ready for the answers?
1.The Letter R
2.Answer: He's playing Monopoly
3. Your Breath
4. A postage Stamp.
5. Silence.
Riddle of the day: What three numbers have the same answer when added together and multiplied together?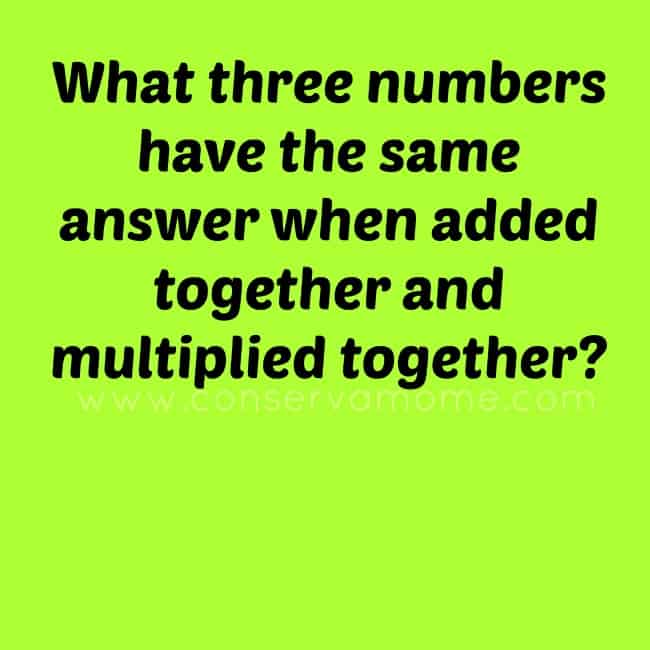 The answer is 1, 2 & 3
Looking for another fun riddle? Can you answer the one below?
You can find the answer here for that one.
Here's another in case you still want to stump your brain a bit more.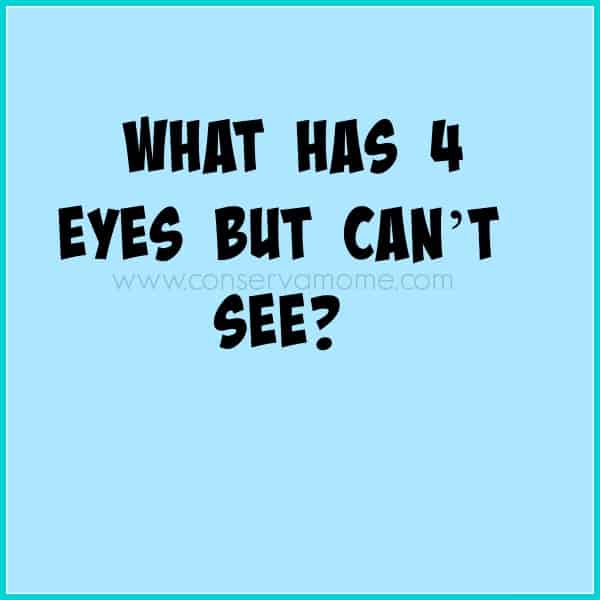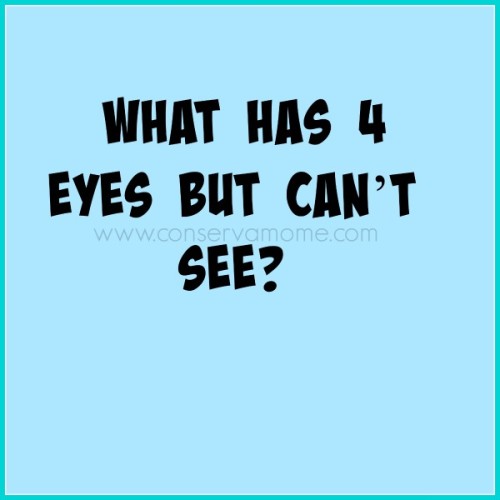 I have hundreds of great brain teasers and riddles on my page. Check more of them out over on my pinterest board.
Most important…keep the brain going!