Here are some easy tips to help you when Preparing for a Vacation. Hopefully these will help make your hard earned vacation a breeze.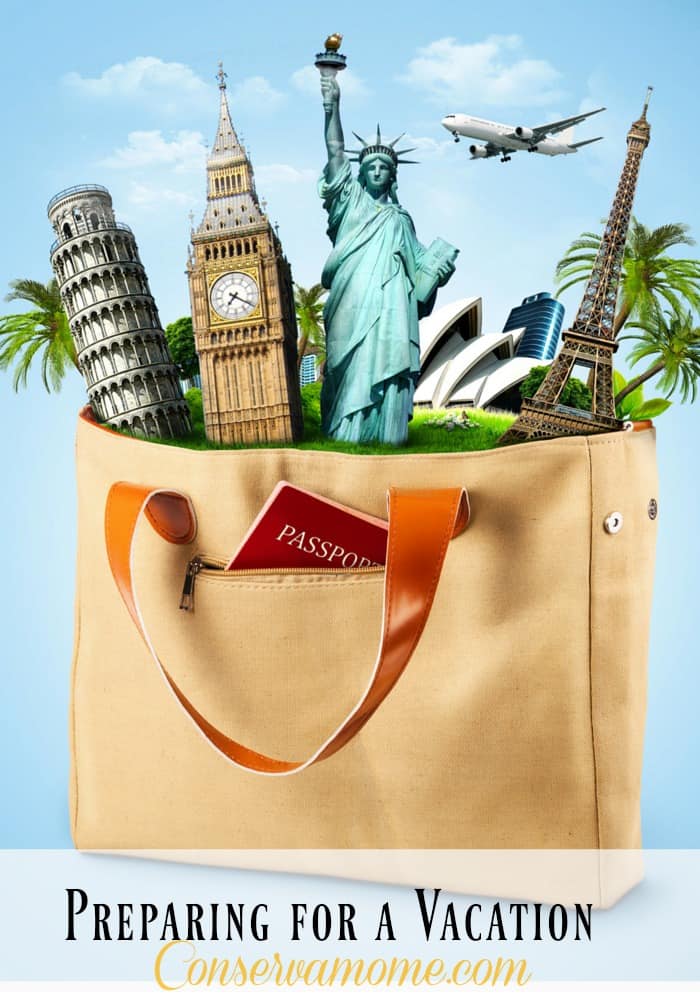 It is right around the corner… that vacation that you have been waiting so long for. You need to get ready for it, but where do you start? What needs to be done? Here are some tips to help you prepare:
Protect Your Home
This is the first thing that should be done. Your home needs to be protected whether you are there or not. You can get a great security service in place from an authorized ADT dealer. ADT provides monitoring service that is absolutely great and will leave you with the peace of mind that your home is being watched by ADT security professionals.
Where are You Going?
One of the most popular vacation destinations in the world is Disney's Magic Kingdom. If this is where you happen to be going, there are a few things that you can do to ensure that you and your family have a great experience. One of the most important things is to stay right on the property. This actually gives you a few perks. You never need to worry about parking and can take shuttles to and from the parks. You also get entry to the park before the general public, which gives you the chance to get on those rides before the lines get unbearably long.
Road Trip Anyone?
If you happen to be planning a road trip, you will need to get your car ready. You will want to ensure that your oil has recently been changed as well as your air filter. Check the tread and the air pressure on the tires. Make sure all of your water reservoirs have been topped off. You might also want to think about getting an alignment to save the wear on your tires. Also, make sure that your insurance is up to date.
Clean the House
Now that you know where you are going and how you will be getting there, it is time to take a look around your house and see what needs to be done before your vacation. You might want to take just a few minutes and straighten your house up so that you don't return to a great big mess along with having to unpack your bags. This doesn't have to be a top to bottom cleaning, but go ahead and put any clean laundry away, wash and put away the dishes, wipe the counters down, dust, vacuum and put any toys away. Get the kids involved.
Take Care of the Deliveries
This is important. You don't want newspapers and mail piling up. It only does it look bad, it also tells people that you are not home and serves as an invitation to thieves. That being said, suspend the mail and any newspapers. You can do both of these things online. For the mail, go to USPS.com and for your newspapers, go to their website.
Living Things
If you have anything in your home that is alive – pets, plants, etc., you will want to plan to have someone take care of them while you are away. If you have pets, you might hire a pet sitter or take them to a pet daycare. If you hire a pet sitter, have them water the plants while they are there.
Making sure that you take care of these things should make leaving for your vacation easy and pleasurable.