Disclosure: Although this product was given to me free of charge for my honest review. All opinions are 100% mine.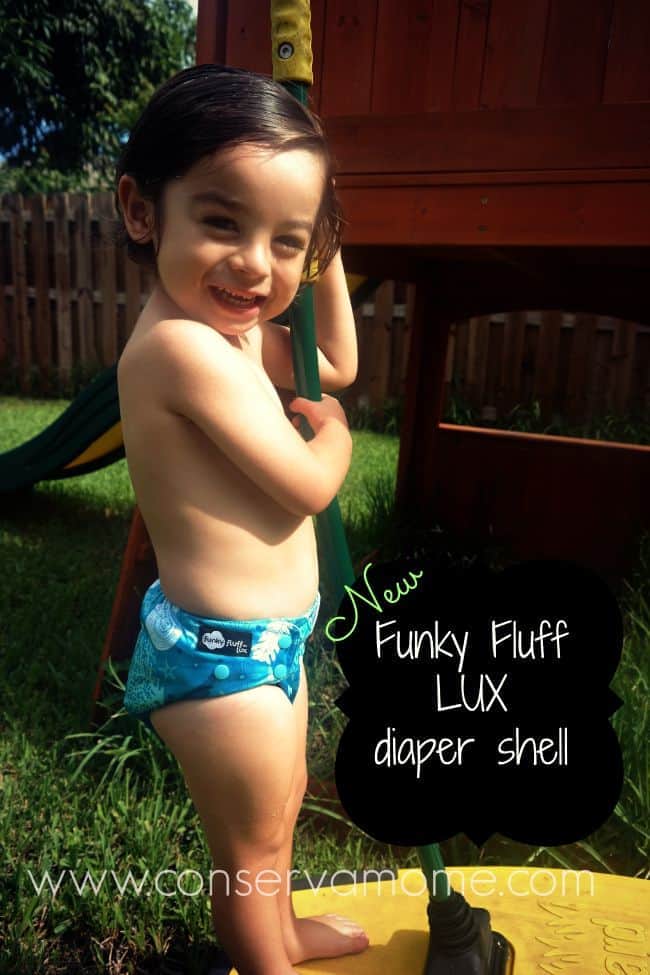 Funky Fluff has revamped their already fabulous diaper and made it even more spectacular and this lady had a chance to check it out!
Funky Fluff is a fun diaper company straight out of Canada. It was founded by two long time friends, Kathy Bello and Tricia Corda. They designed a fabulous  3 in 1 cloth diaper that officially launched in April 2012 and now they've revamped it to make a new Lux version that is amazing!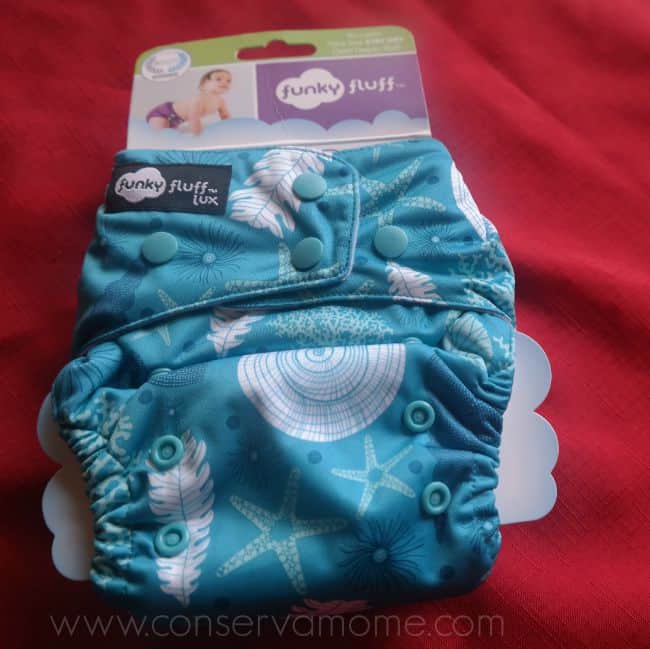 These new shells include a slightly larger middle (approx 1 cm), upgraded elastics and double PUL lined back snaps. It also includes Bamboo/Terry Soakers 🙂
The shell is OS and fits babies 7-35#'s.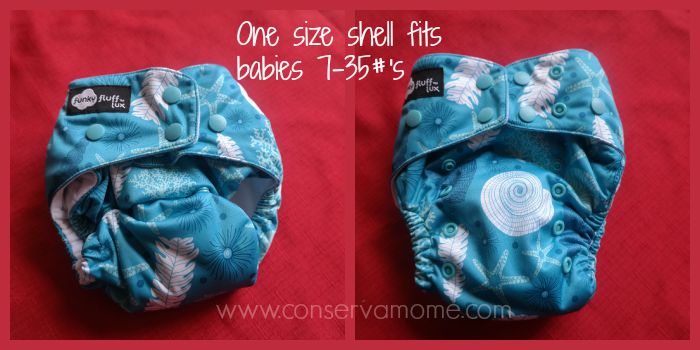 I was very impressed with the new soakers it comes with. They are very sturdy but still incredibly soft. You can use them together for extra protection or separately for newborn or OS fit.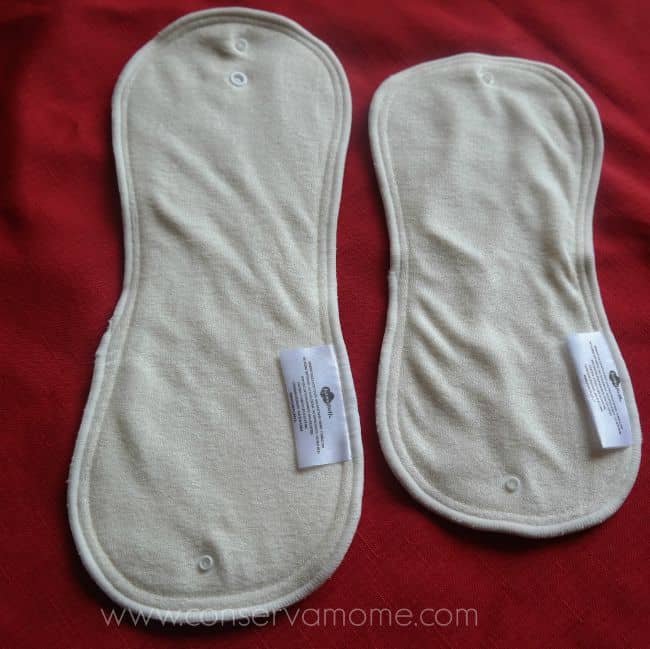 This diaper can be used 3 ways As a Pocket, AIO or AI2. With a Back pocket opening with a snap and front pocket opening with a snap as well to keep the inserts in place.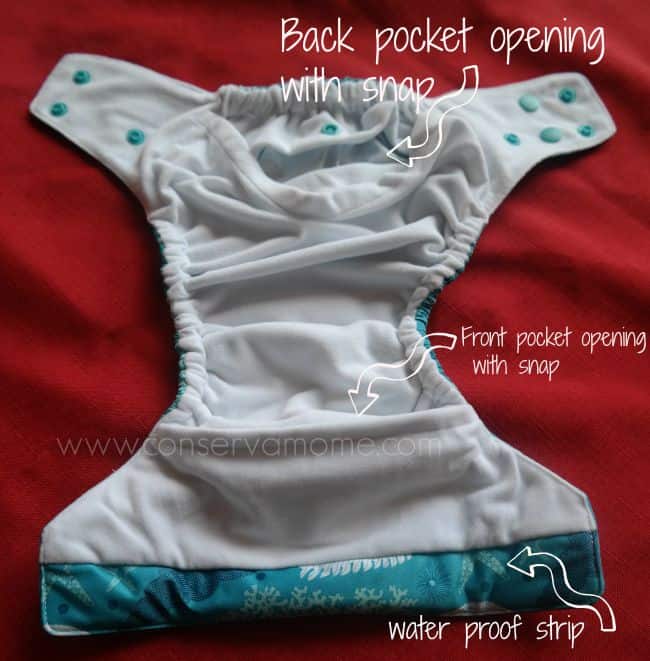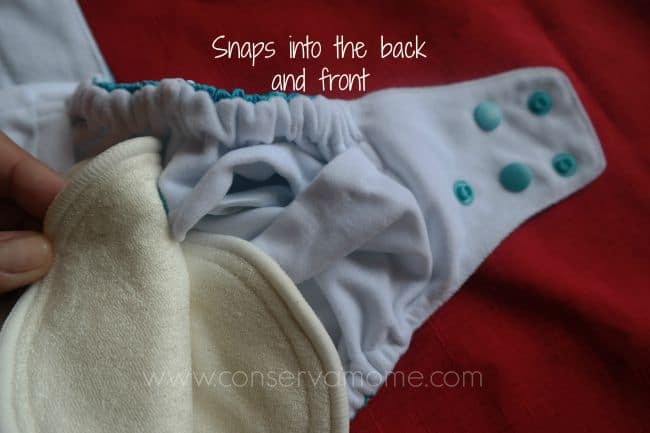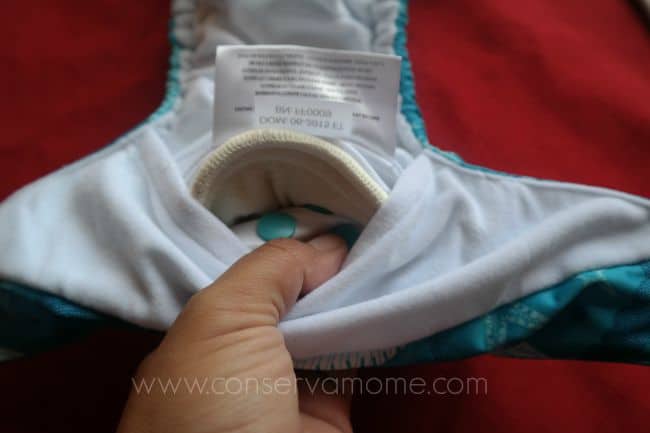 They've also brought out some new colors that are simply gorgeous this is the Funky Fluff in Maritime!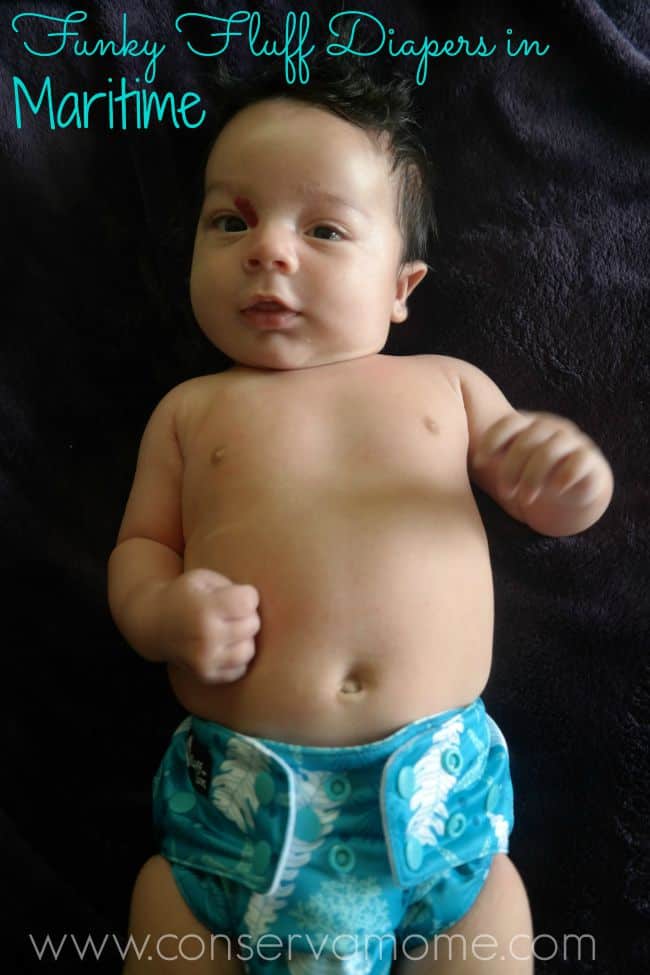 Here's the fit on 5.0 who's 14#'s As you can see we are at the second rise snaps and fit him flawlessly. Best of all it has a trim size even at this setting.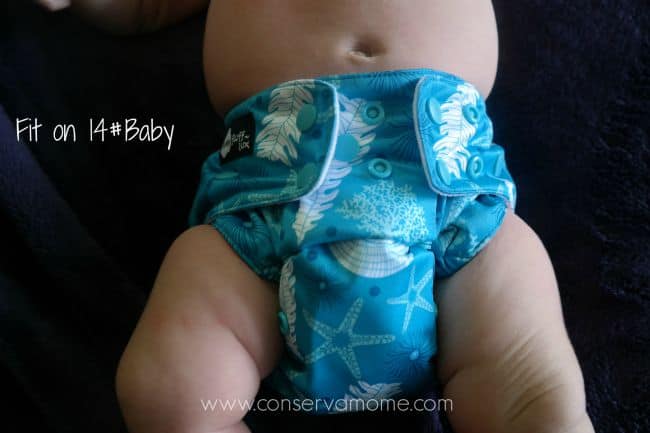 Considering it's a OS the bulk factor is really minimal.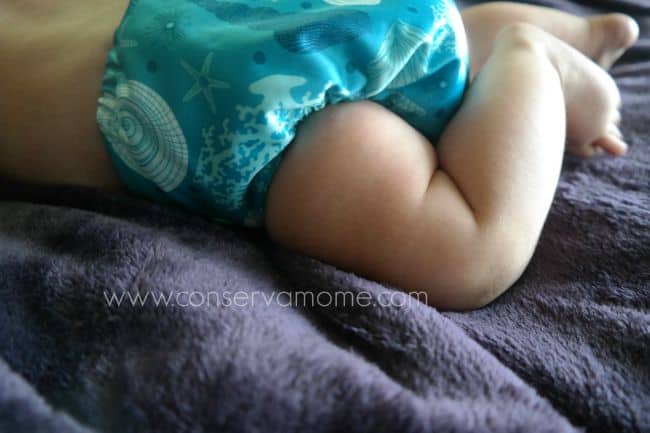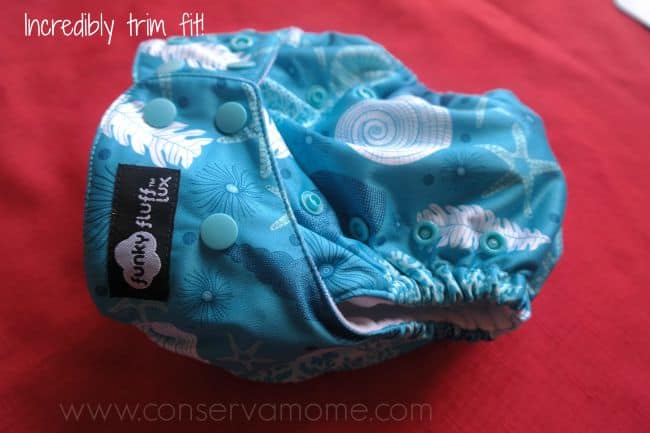 On my 33# 2 year old this diaper looked and worked fantastic. I loved the fit on him as as well. It really has a very trim fit.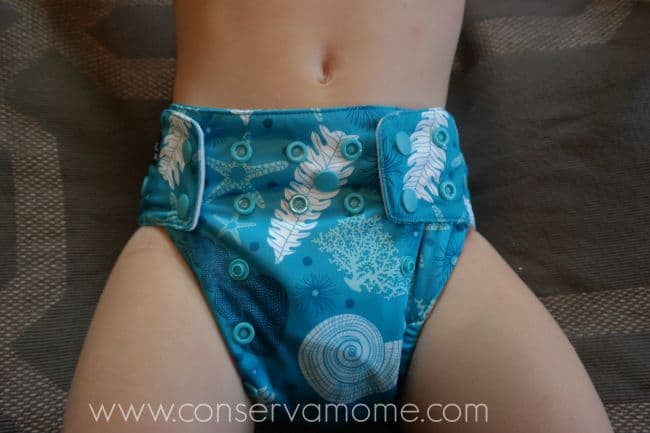 Even around the legs it was perfect allowing for easy movement even for a toddler on the go.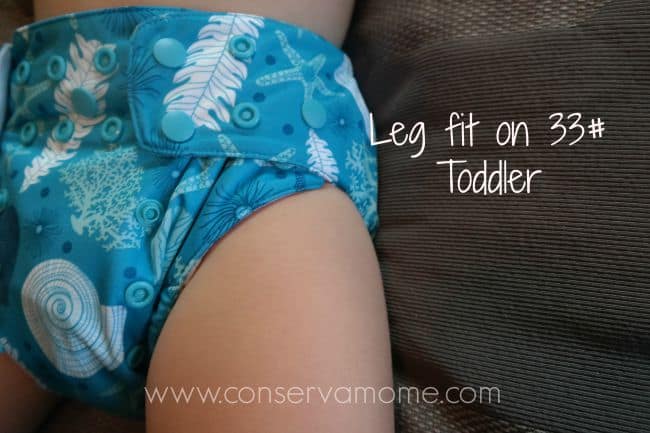 I love the look and feel of this new redesigned Funky Fluff diaper. I've always been a fan of this diaper and this just sent this diaper as one of my favorites in my stash.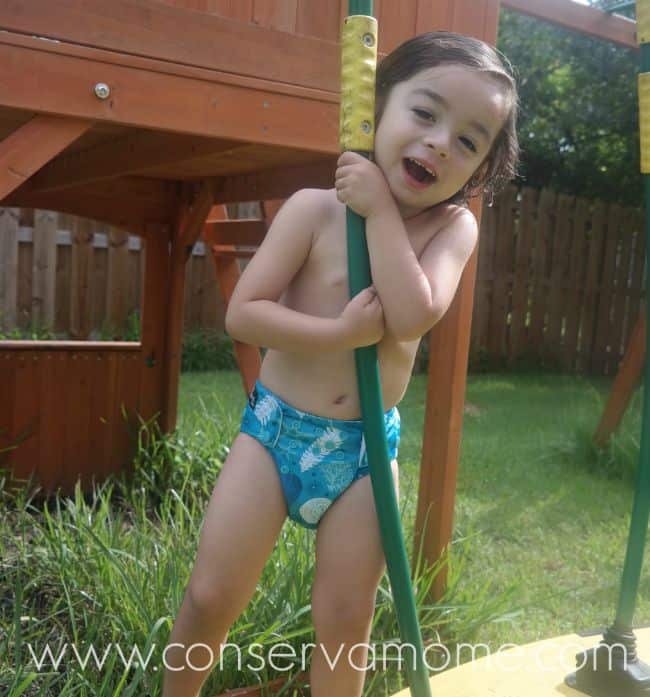 They also released a new set of DeLux Bamboo and Hemp soaker sets. Each set comes with 2 soakers. Each soaker has 2 layers of bamboo and 2 layers of hemp making this a powerful soaker!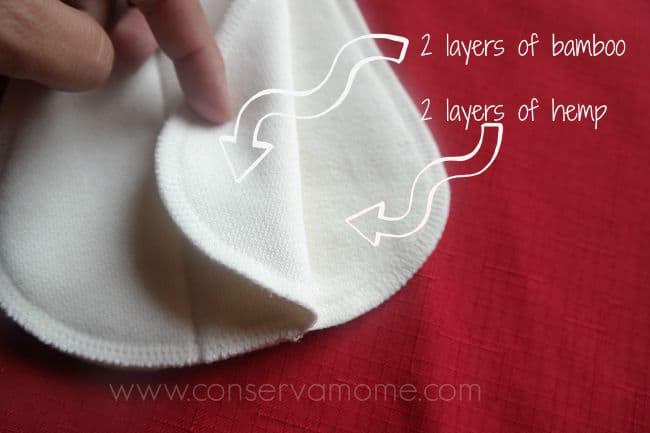 They fit perfectly and seamlessly on the diaper and are so smooth and will continue to be smooth even after prepping for a comfortable fit on your little one. These are sold seperatly on the Funky Fluff Site or retailers and doesn't come with the Lux System.