Disclosure: We the Schwinn Girl's Mist Polo Bike free of charge. However, our love of this product is all ours!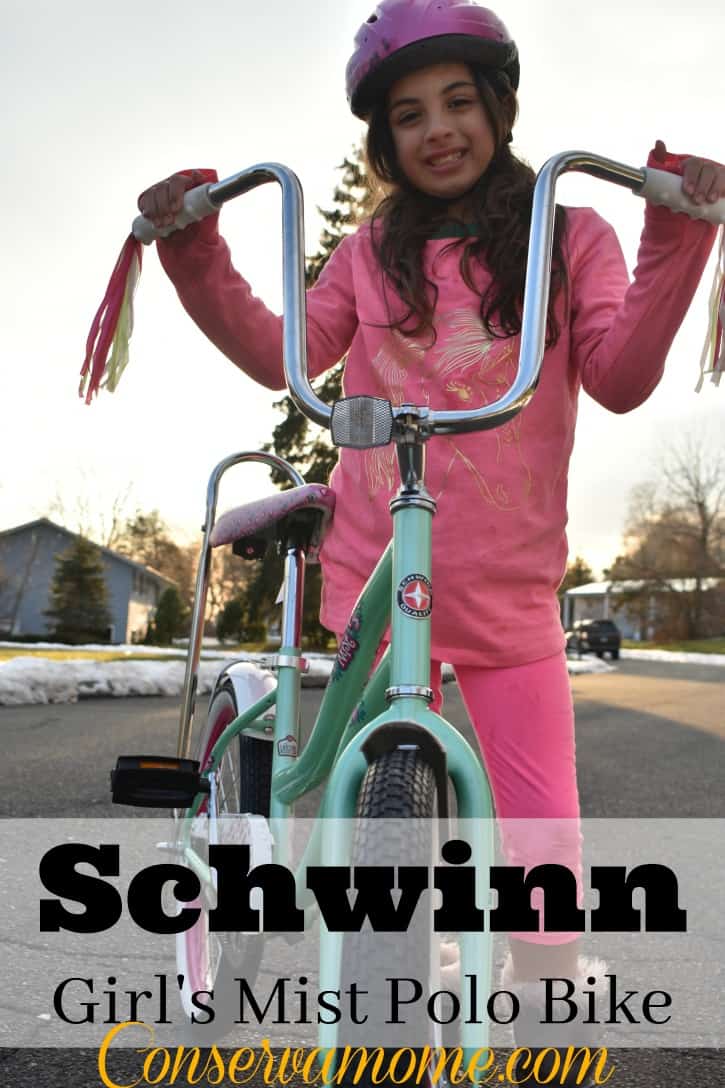 We've gone through MANY bikes because my kids are rough on them and well let's face it the quality hasn't been good. So I learned early on if I want a product to last I need to get a good quality product that will last my kid's wear and tear. A company that has always proven itself through and through is Schwinn bikes. So if you're looking fora last minute gift that will make someone extremely happy for years to come then check out this gorgeous Schwinn Girl's Mist Polo Bike.
Some great features:
Classic Schwinn kids frame with low stand-over offers easy starting for beginners

Laser printed banana seat and streamers add style

Rear foot brake for sure stopping power

High rise handlebars for classic look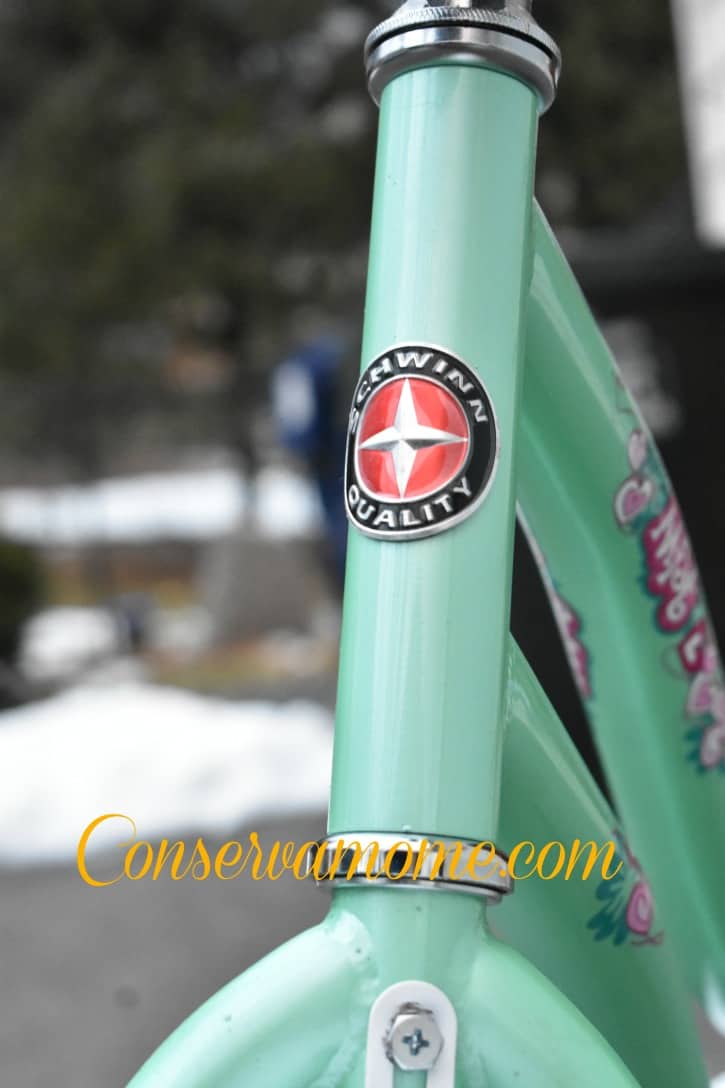 This beauty is so neat looking my daughters fell in love with it when we picked it up from the Bike shop. It was such a neat surprise to see how gorgeous it is in real life.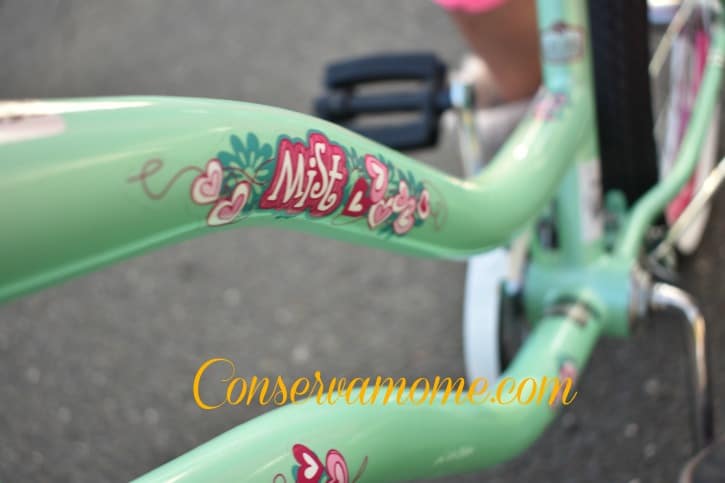 It's a light mint color that goes perfectly with the pink and red embellishments.  It's such a gorgeous bike! Now for the functionality: Our bike is the 20″ bike so it's right there in size for my almost 9 year old. This is the perfect bike for that tween who wants a girly bike but stylish as well.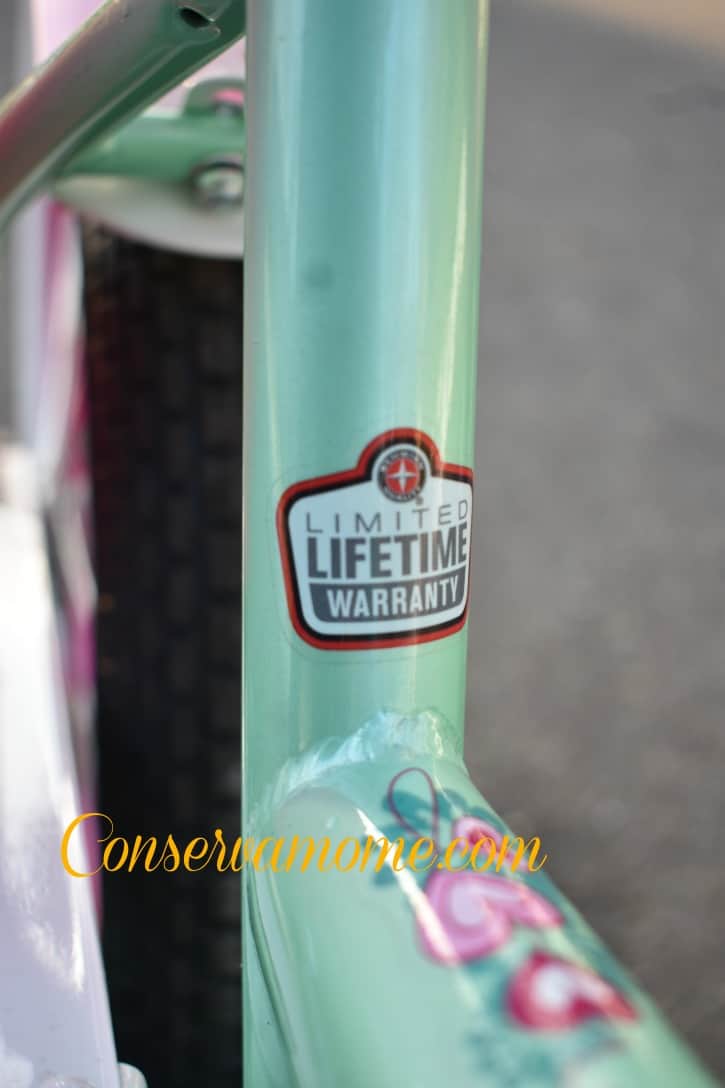 I love that it includes Schwinn's Lifetime warranty, making this a bike that will last a long time..something that you don't find very often.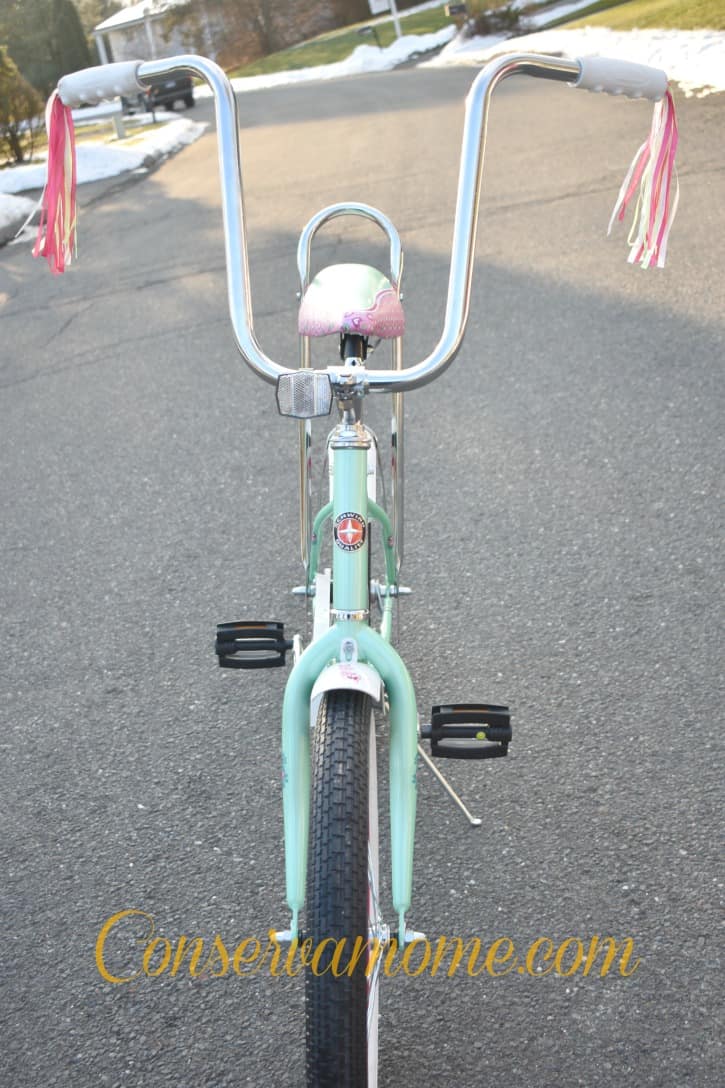 This bike will run you around $121 and you can pick it up at Toys R US or at local Bike shops. We picked ours up over at The Bicycle Center at Brookfield CT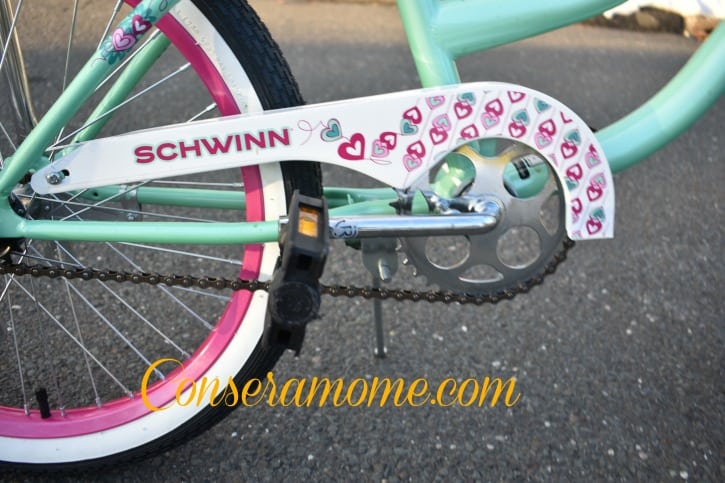 It can be tempting to pick up a lesser quality bike but remember you get what you pay for. So make sure and pick up a bike that will ride your child to fun. A bike that is made with quality parts and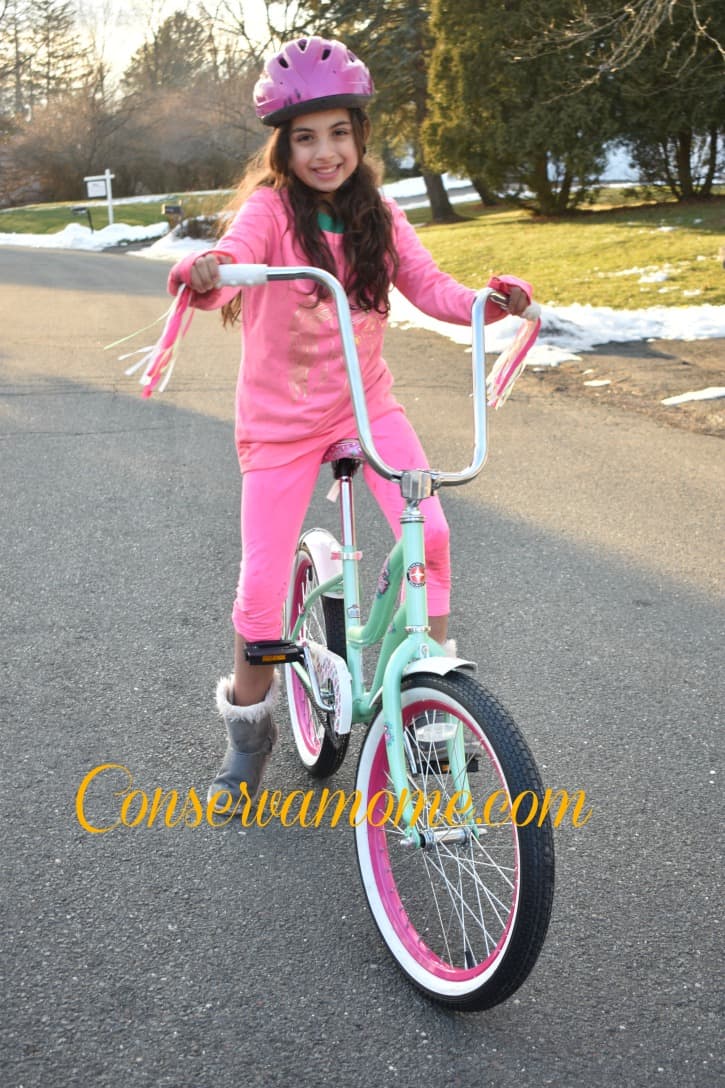 Check this gorgeous bike out for yourself and don't forget to check out all the great selection of Bikes Schwinn offers. Recognizing the importance of a well-fitting bicycle, Schwinn developed SmartStart, bicycles designed to make learning to ride a bike easier for kids. The SmartStart 16" Scorch, 16" Jasmine, 18" Top Speed and 20" Mist are all available for under $139.99 at Walmart, Toys R Us, Target and online.Most important, Make sure and get social with Schwinn on Facebook, Twitter, and Instagram .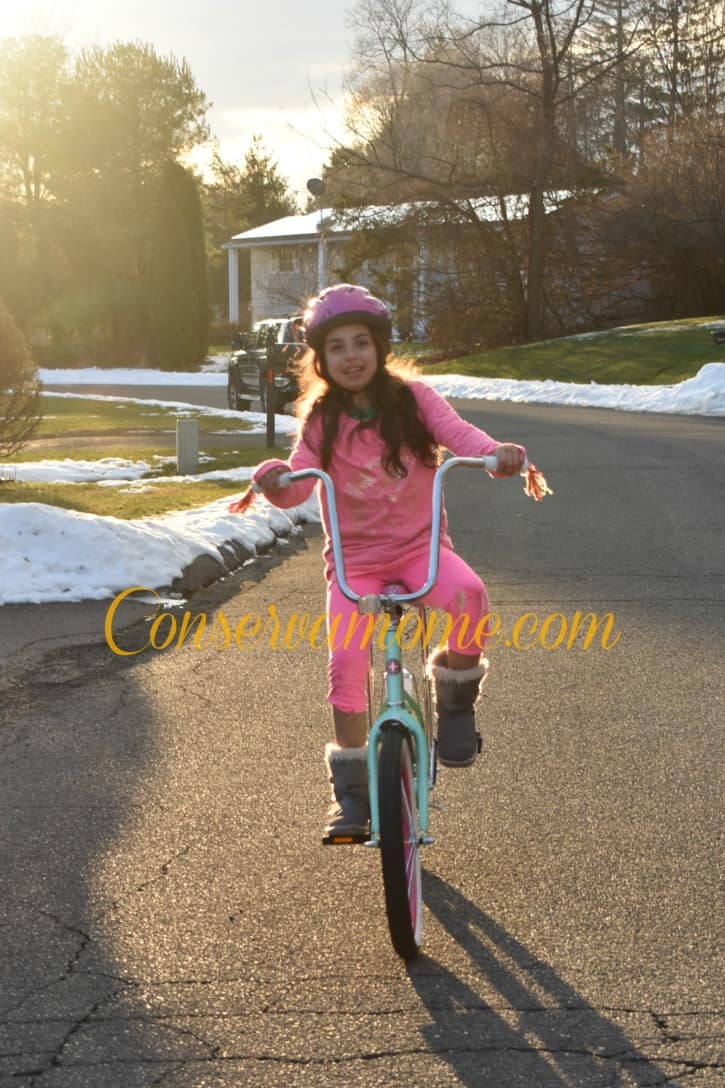 Save
Save