The Joovy Zoom 360 Ultralight is a stroller that will get you where you need to go. Find out the many features that make this stroller stand out from the rest. I received the Joovy 360 Zoom Ultralight free of charge in exchange for my honest review. All opinions are entirely my own.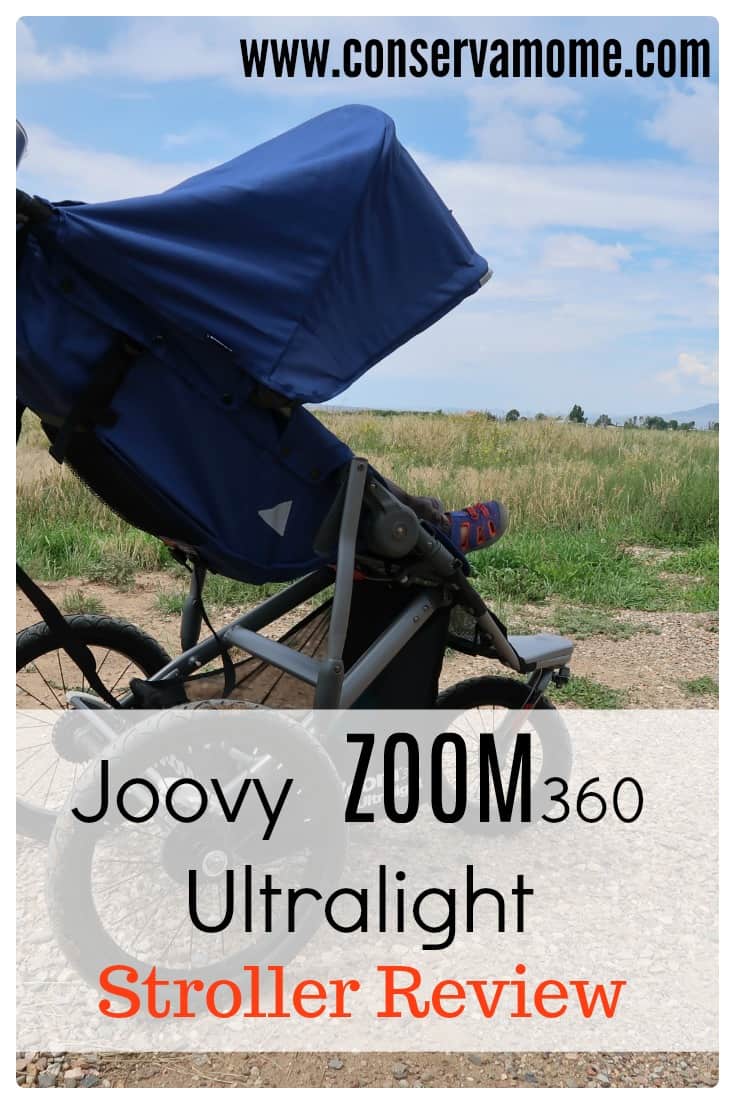 About the Joovy Zoom 360 Ultralight
Did you know it is possible to be deeply in love with a stroller? Not even kidding. If you're doubting me, you haven't tried the Joovy Zoom 360 Ultralight.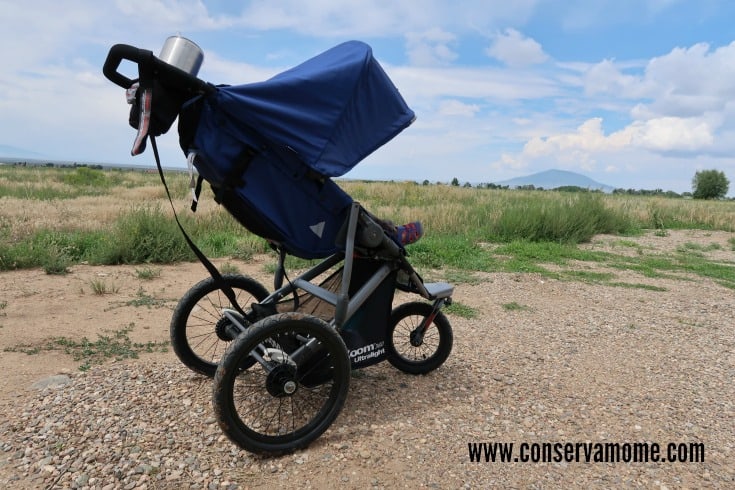 The Joovy 360 Zoom Ultralight weighs in at 26.25lbs and can hold body weight up to 75lbs. It is compact enough to fit in the back of my Subaru Outback with plenty of room for other things too.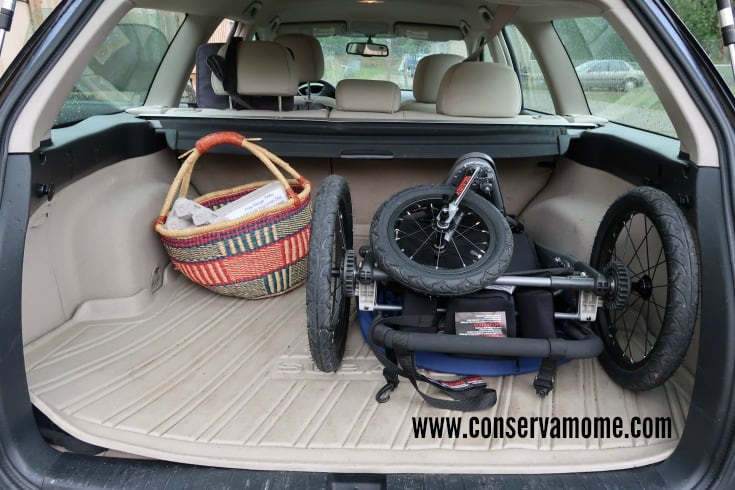 Joovy offers a 360 compatible carseat adapter that fits a variety of infant seats. Joovy also makes a rain cover that allows you to get your workout done in the rain and baby never feels a drop.
The assembly was very easy.  Set up was complete in less than 10 minutes with no help from my husband (I'm very proud of that, by the way).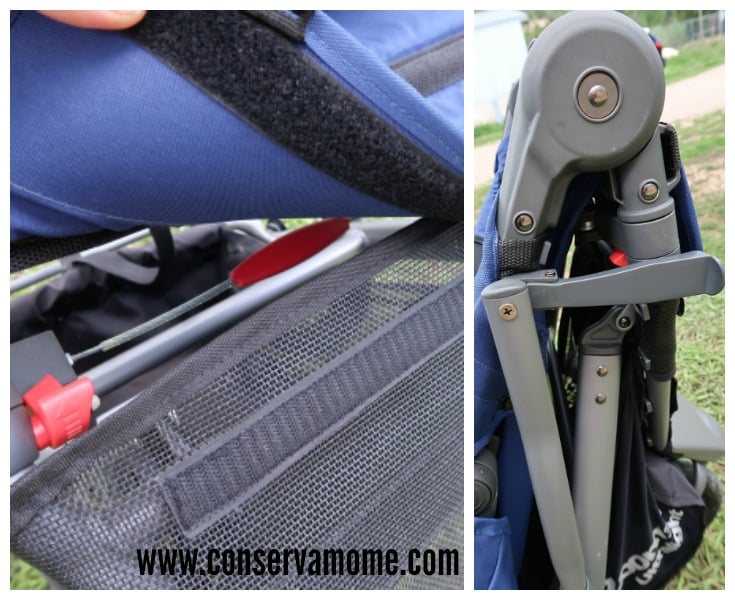 This stroller is very easy to fold and unfold. Underneath the front aplix flap of the seat  you will find a red latch and a red handle. This folds the stroller. There is a convenient self locking latch on the side so once you fold it, it won't unfurl on you while you load it in your car.
An air pump for the tires comes with the stroller. There are aplix loops in the bottom basket for secure storage of the pump and easy accessibility on the go.
There is a 5 point harness to keep your child safe and it is very easy to adjust. And the seat can be adjusted so your child can sit upright or reclined.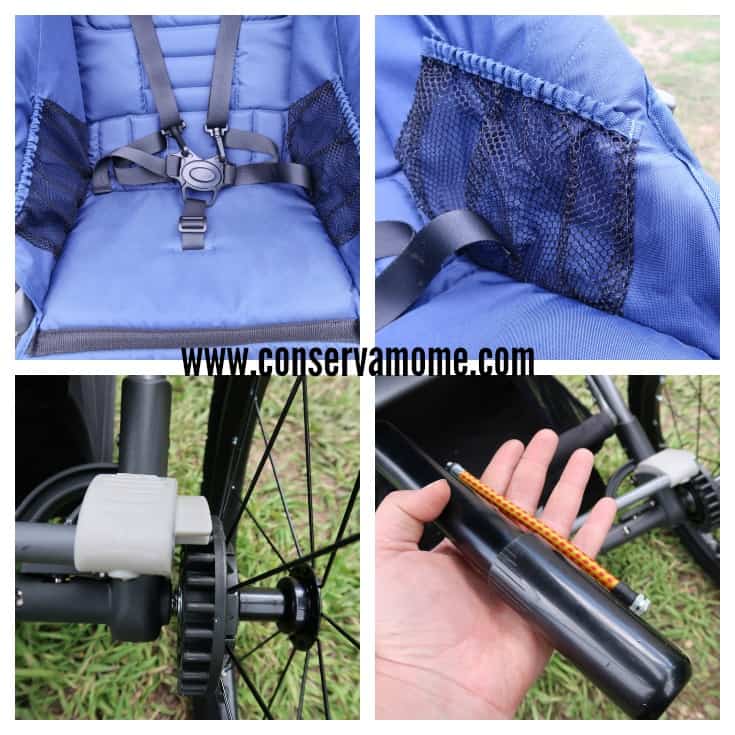 Things I love about the Joovy Zoom 360 Ultralight 
The sunshade is H U G E. For reference, we live in the high desert and there is barely any shade. The massive sunshade can block almost all sunlight from my baby. His legs stick out and get sun but his entire torso, arms, and head are all covered. The shade also has a large clear window in the top so you can check on your little one while you push.
The bottom basket can hold cargo up to 5lbs.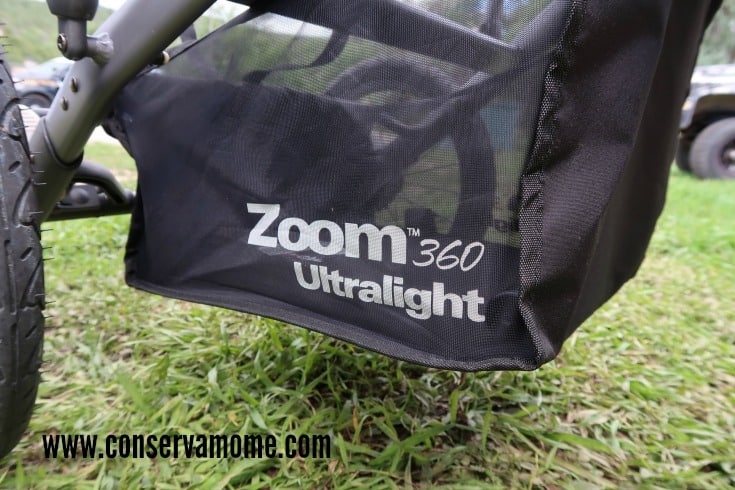 The front wheel has a locking mechanism that allows you to choose between swivel and rigid, depending on the terrain.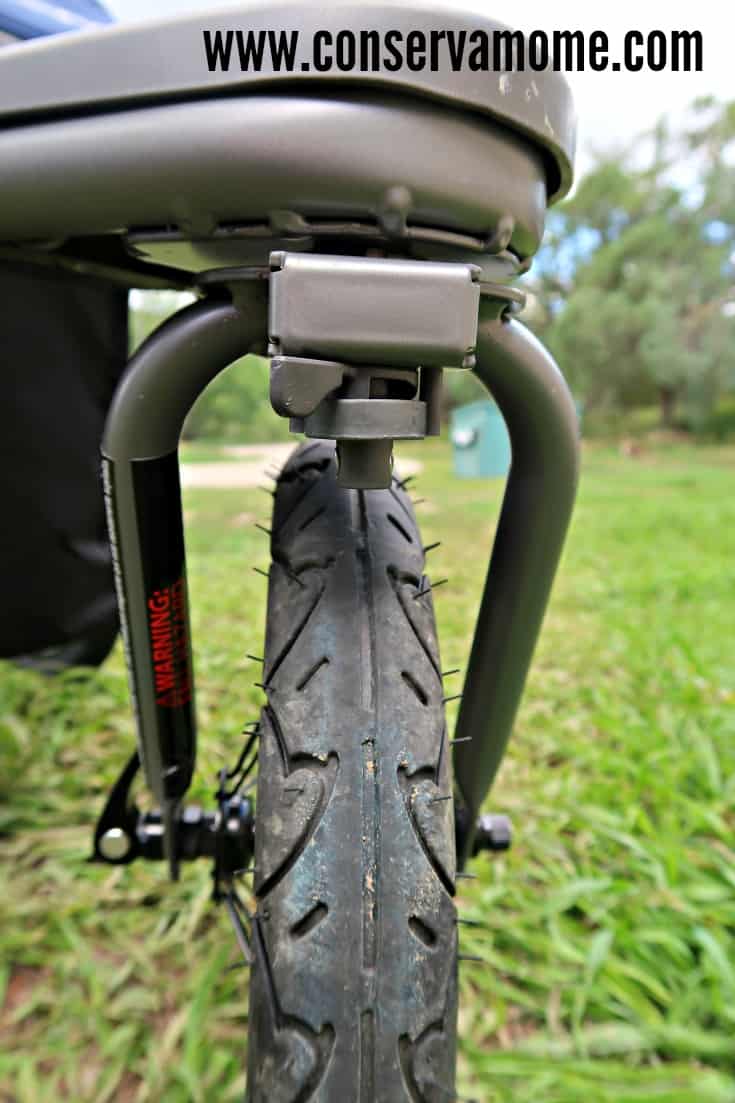 The parent organizer/cupholder is one of my favorite features. It is a soft material that doesn't add much weight. The stretch of the neoprene bottom of the middle pouch allows you to pack in odd shaped things without damaging anything.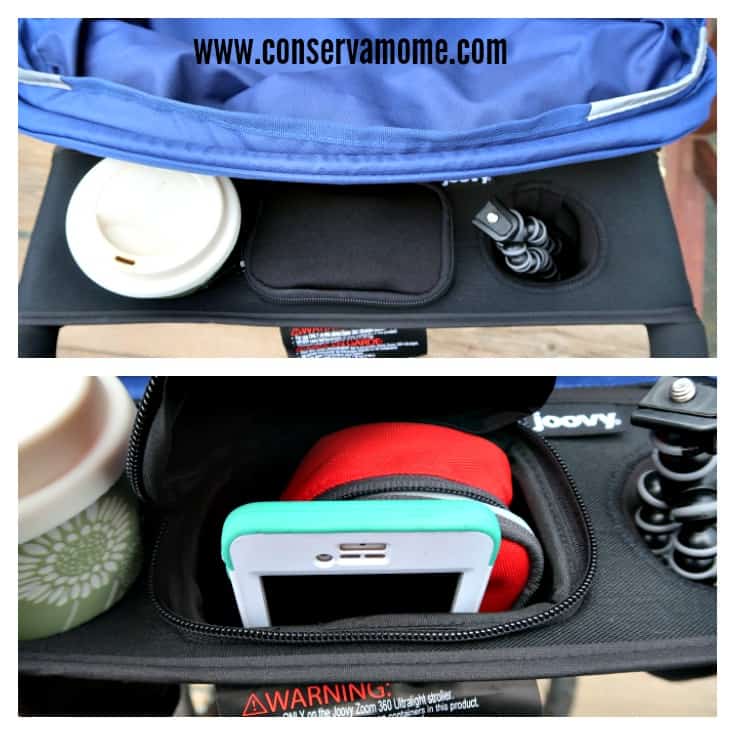 In Conclusion…
Every time I use this stroller I can feel the quality as I push.
In one fell swoop Joovy has become my favorite stroller company. They have convinced me with their attention to detail and beautiful aesthetic of their products. I'm in love with Joovy and I'll never look back.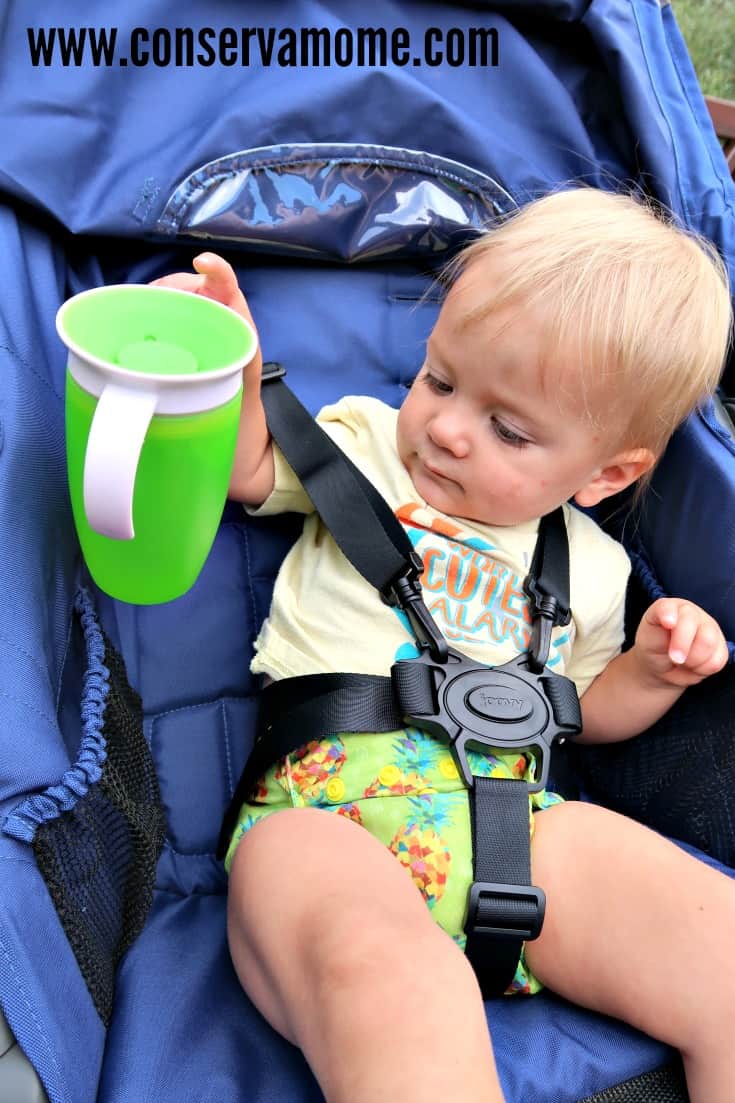 If you're in the market for a great stroller or other baby gear make sure to check out other Joovy reviews   and Joovy's complete line of products. Also, Don't forget to get social with Joovy on Facebook, Twitter, Instagram and Pinterest
Check out my video Review Below to see it in action!