Have you been looking for a change in your employment? You've thought of following a startup company? Is It Smart To Work For A Start-Up Company? Find out here.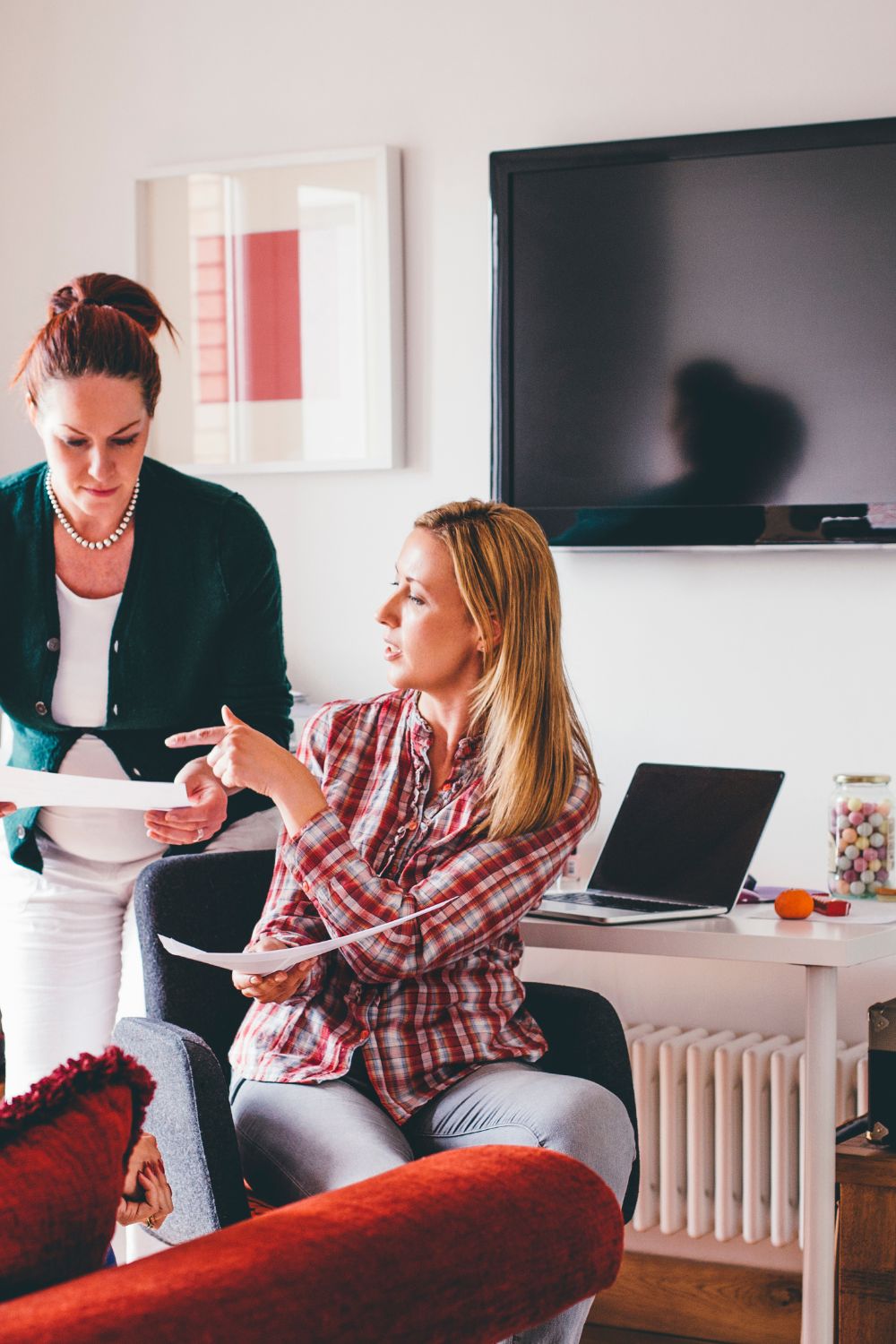 Is It Smart To Work For A Start-Up Company?
A startup job is one whereby you work for a startup business. This means that you are going to be working for a young company that has been founded by one or several entrepreneurs for the purpose of bringing a unique service or product to the market. By their nature, a startup will usually be a shoestring operation, with initial funding coming from the founders and/or their family members. This is not always the case, though.
How do I get a job at a startup?
If you're wondering how to find startup jobs, the process is very similar to finding a standard job. You can start off by using different job websites to unearth any opportunities that are available in your area. Other options include using your networking connections and reaching out to new businesses directly to offer your expertise. Social media can also be a great resource for startup jobs.
If you want to secure employment at a startup, it is important to be enthusiastic and to have a good track record of being able to learn things by yourself. Being self-motivated is vital, as startups will not have the same setup processes as big companies do.
How much do startups pay employees?
Salaries differ at startups depending on a number of different factors. The first is the industry you operate in. Medical startup jobs may pay more than a job in retail, for instance. Your level of experience and the qualities you are bringing to the table can also have an impact.
The truth is that you can sometimes find that you're taking a bit of a pay cut to go and work for a startup, although this is not always the case. When assessing the worth of the different startup jobs that are available, you really need to ask yourself whether the opportunity is worth it. There is always a bit of a risk with a startup company, as you don't know for sure that it is going to be a success. Therefore, you need to look at the salary you are offered, potential benefits and bonuses, and any other gains, and determine whether the balance ultimately falls into your favor.
Do startups hire freshers?
Yes, you can find startup jobs for everyone, including fresher jobs, remote jobs, and part-time startup jobs. Freshers and startups can be a match made in heaven. They both share the same level of enthusiasm and will to succeed. For the fresher, you have the opportunity to get some experience and get your foot on the job ladder. For a startup, freshers tend to be cheaper, and so it is a good way of getting the talent you need without blowing your budget.
Is it smart to work for a startup?
Startup jobs come with pros and cons, and it is imperative to understand these before you determine whether or not this is the right career path for you. Let's start by taking a look at the benefits of working for a startup company:
Pros:
More responsibility – The first benefit is that you will get a lot of responsibility from the beginning, which can be great for those seeking entry-level startup jobs, as you should be able to get experience quickly. You will find you play an important role in implementing workforce optimization best practices and driving the business forward.
More opportunities to grow – With more responsibility, a hands-on experience, and learning by doing, you have a lot of opportunities to grow and develop.
Freedom and flexibility – You can often work flexible hours and set your own goals, as well as taking on a range of tasks and roles. There are a lot of startup jobs that are remote too, which is good for freelancers and self-employed people.
Great work environment – Finally, you will meet a lot of friendly, cool, and motivated people. You will all learn from one another, and the team spirit at a startup business is special, to say the least!
As is the case with any job, there are a few drawbacks associated with start up companies jobs, and so it is important to be aware of these before you pursue any roles.
Cons:
Instability and uncertainty – This is the main drawback associated with working at a startup business. You don't really know what the future holds for the business in question, and so this can always be a bit of a risk.
Long working hours – Aside from this, startup careers can often involve long working hours. This is because there seems to be a never-ending listing of things that need to get done to make sure that the company is a success.
Low compensation (sometimes) – The salary can be low when a business is just getting up and running, although the best startup owners recognize that they need the right people employed to make their business a success, and so hopefully, the compensation will be good in your case.
Lack of structure – Finally, a lack of structure can be a common theme with startups jobs as well. This is because management is typically inexperienced, which means there can be some hurdles and hiccups along the way.
Is it good to invest in startups?
As opposed to working at a startup, you may be interested in making your money through investing instead. Again, there are pros and cons, and it is impossible to say whether this is a good idea without knowing more about the investment. All opportunities require thorough research and due diligence to determine whether investing in a specific startup is a wise idea.
Job Outlook
The business world has been turned upside down due to the recent COVID-19 pandemic. However, there are still a lot of opportunities when it comes to working for startups, especially when it comes to startup jobs in the USA.
According to a survey from Silicon Valley Bank, most startups see better times ahead, and 83% of them say that they will continue to add employees to their business throughout the coming year.
While a lot of businesses have suffered because of the pandemic, we have also seen a lot of business startup as a consequence. Many people have decided to give things a go for the first time, and follow their dreams by launching a new business. There are then those who have spotted an opportunity, whether this is selling facemasks or products for remote working.
Job Prospects
If you want to find startup jobs at the moment, it is likely that a lot of the jobs that are available are going to be remote, so do keep that in mind. You can use the Internet to find out about the job opportunities that are available in startups at the moment. Don't let the current economic climate fool you into thinking that businesses aren't hiring at present; there are still opportunities to capitalize on.
Where to find startup jobs
So there you have it: everything you need to know about working for a startup and the different qualities you need to have in this role. You will find that a lot of companies will simply post adverts for startup jobs online and via social media. After all, with many expenses ahead, spending more money than is necessary on the recruitment process is unlikely. However, if you are looking to be part of a thriving company and have more responsibility, this is certainly a good opportunity to consider working for a company that has recently been established.