You'll save tons of money and get your clothes clean with this Homemade Laundry Detergent recipe.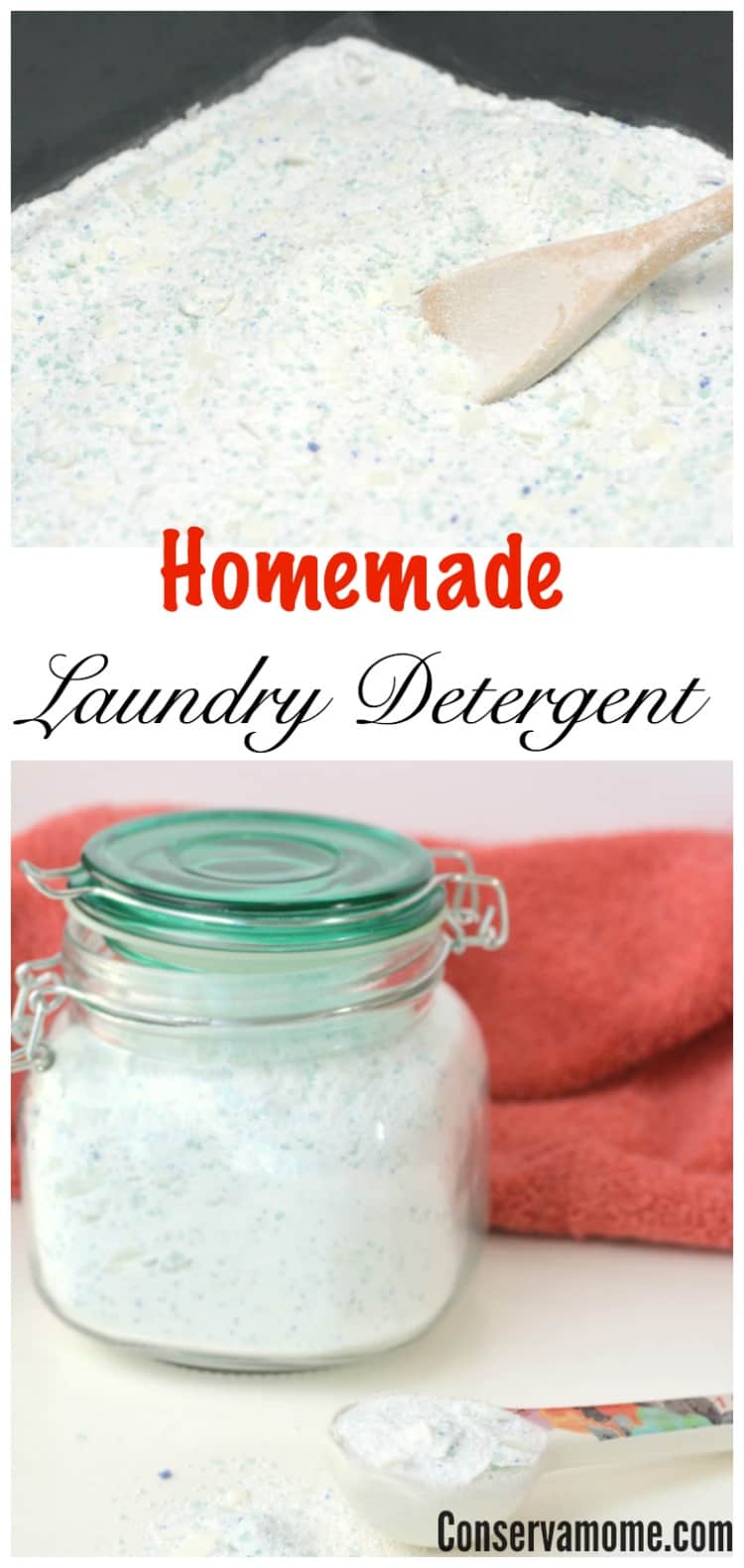 Homemade Laundry Detergent
We all want to save money. Here's an easy way to save money with a product that you can make yourself. Together all the ingredients will cost less than what you would pay for detergent, yet you get a product that will last you longer than anything you'll buy off the shelf.
When you have a big family like I do you're always looking for ways to save this will definitley save you money.
Check out how easy it is to make Homemade Laundry Detergent!
What you need to make homemade laundry detergent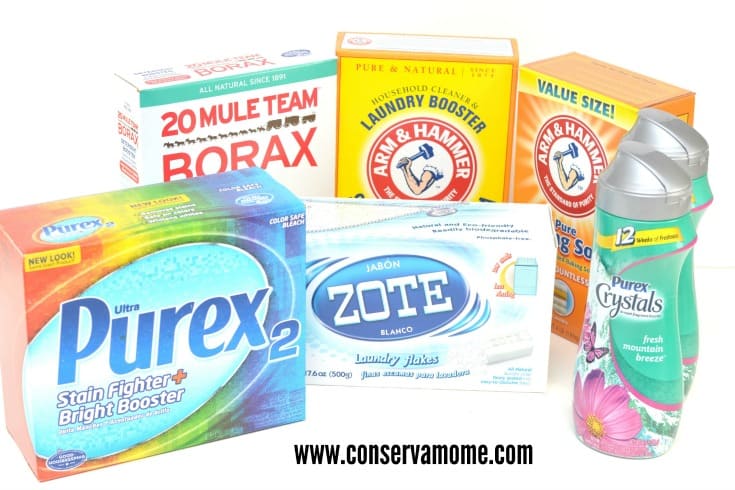 55 oz. Box Arm and Hammer Washing Soda
4 lb. Arm and Hammer Baking Soda
76 oz. Box 20 Mule Team Borax Detergent Booster
6 oz. Box Zote Laundry Soap Flakes
2 Small containers of Purex Crystals
29 oz. Box Ultra Purex 2 Stain Fighter + Bright Booster Color Safe Bleach
18 qt. Tote for mixing and storage
How to make Homemade Laundry Detergent
Pour the Arm and Hammer Baking Soda and the Arm and Hammer Washing Soda into your 18 qt. tote, and stir well with any mixing utensil you have on hand. Make sure you combine all of the ingredients well in the beginning, because this will make it easier to mix each additional item down the line.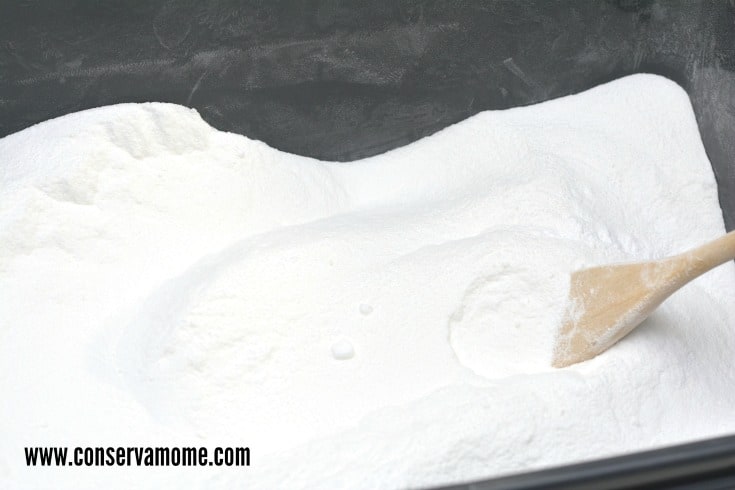 Add in a box of Borax to the tote, and mix until combined.
Pour the box of Zote Laundry Soap Flakes into the mixture, and combine well.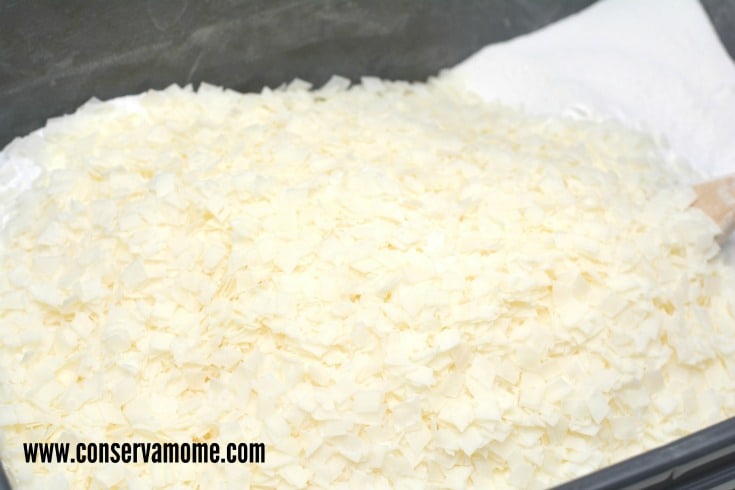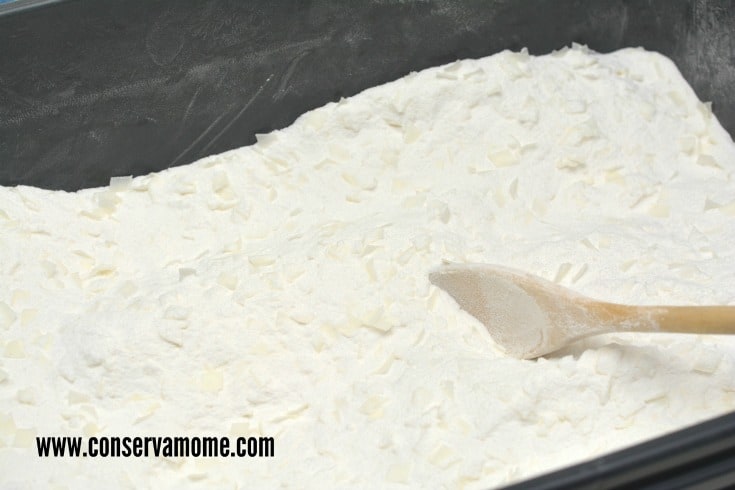 Add a box of Ultra Purex 2 Color Safe Bleach to your tote and mix until blended well. You can skip this step if you do not wish to add any type of stain fighter or color safe bleach. The basic laundry soap is done at this point, and these last two items are optional.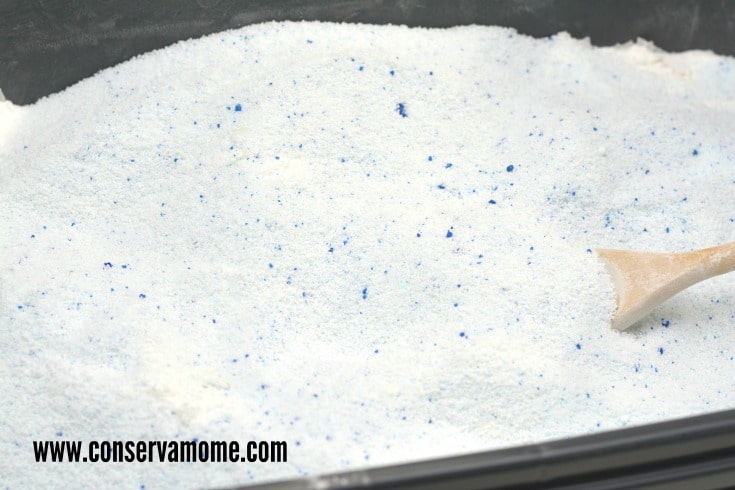 If you wish to give your clothes more of a scent after being washed, then add two small bottles of Purex Crystals to your soap mixture and combine well. Again, the Purex Crystals and the color safe bleach are optional items which you can choose to omit if you like.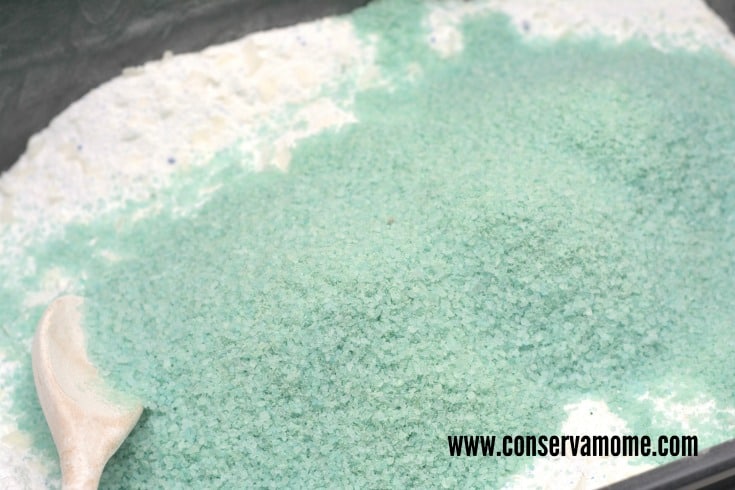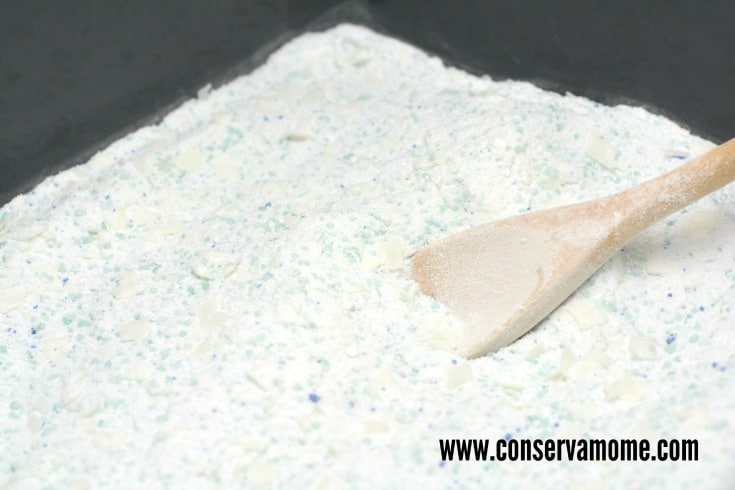 Use two tablespoons of laundry soap mixture per washer load. There is no need to add any additional products when doing your laundry. This batch of detergent will do approximately 320 loads, and will cost you roughly $23 depending on where you purchase your items. That comes to a total of about $.08 per load of laundry, a huge savings over regular detergent!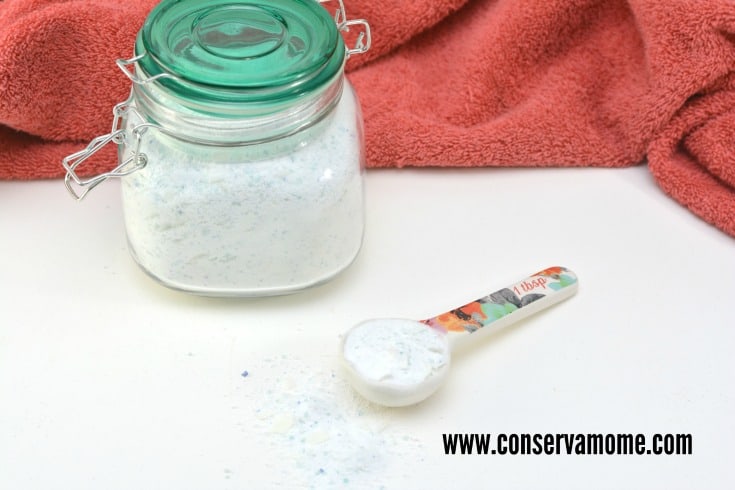 Store your detergent in an airtight 18 qt. tote. You can place smaller amounts in glass jars or other containers for display on your shelf, and keep the big batch in a cabinet or closet if you wish.
Looking for another great Laundry tutorial? Check out these Laundry Hacks to make laundry easier & A DIY Wool Dryer Ball Tutorial.