With school around the corner, your children will probably be needing a good pair of Blue Light Glasses to protect their eyes. Here are some Great Tips for Buying Blue Light Glasses Online
Great Tips for Buying Blue Light Glasses Online
In our increasingly digital world, many of us spend countless hours in front of screens, exposing our eyes to harmful blue light. To combat this issue, blue light glasses have gained popularity as a protective solution. However, with the rise of online shopping, it's crucial to ensure that you purchase trustworthy and effective blue light glasses. Here are some valuable tips to make informed decisions when buying blue light glasses online.
1. Research and Choose Reputable Brands
First of all, it's important to know how to buy glasses online. The first step is always to research and choose reputable brands. Look for companies with a proven track record of producing high-quality eyewear and promoting eye health. Read customer reviews and ratings to gain insights into the experiences of previous buyers. Additionally, consider brands that collaborate with optometrists or ophthalmologists, as this indicates a commitment to product efficacy and consumer satisfaction.
2. Understand the Importance of Blue Light Protection
Before diving into the purchasing process, it's essential to understand why blue light protection is necessary. Prolonged exposure to blue light emitted by digital screens can lead to eyestrain, headaches, disrupted sleep patterns, and even long-term vision problems. Blue light glasses are specially designed to block or filter out this harmful light, reducing the strain on your eyes and promoting eye comfort.
3. Check for Blue Light Filtering Technology
Not all blue light glasses are created equal. Look for glasses that mention blue light filtering technology or claim to block a significant percentage of blue light, ideally in the range of 30% to 60%. Transparent coatings, such as anti-reflective coatings, are often used to achieve this filtering effect. Be wary of glasses that promise 100% blue light blocking, as this is not scientifically possible without distorting the color spectrum.
4. Understand Lens Color Options
Blue light glasses are available in different lens colors, including clear, yellow, and amber. Clear lenses have a minimal color shift, making them suitable for everyday use. Yellow lenses provide enhanced contrast and are ideal for activities such as gaming or working in low-light environments. Amber lenses offer the most effective blue light blocking and are recommended for nighttime use to support better sleep.
5. Determine Your Fit and Style Preferences
Comfort and style should also be considered when purchasing blue light glasses. Look for frames that fit well and are lightweight, as you'll likely be wearing them for extended periods. Pay attention to the frame dimensions, arm length, and bridge size to ensure a comfortable fit. Additionally, consider your personal style and choose a frame design that aligns with your aesthetic preferences.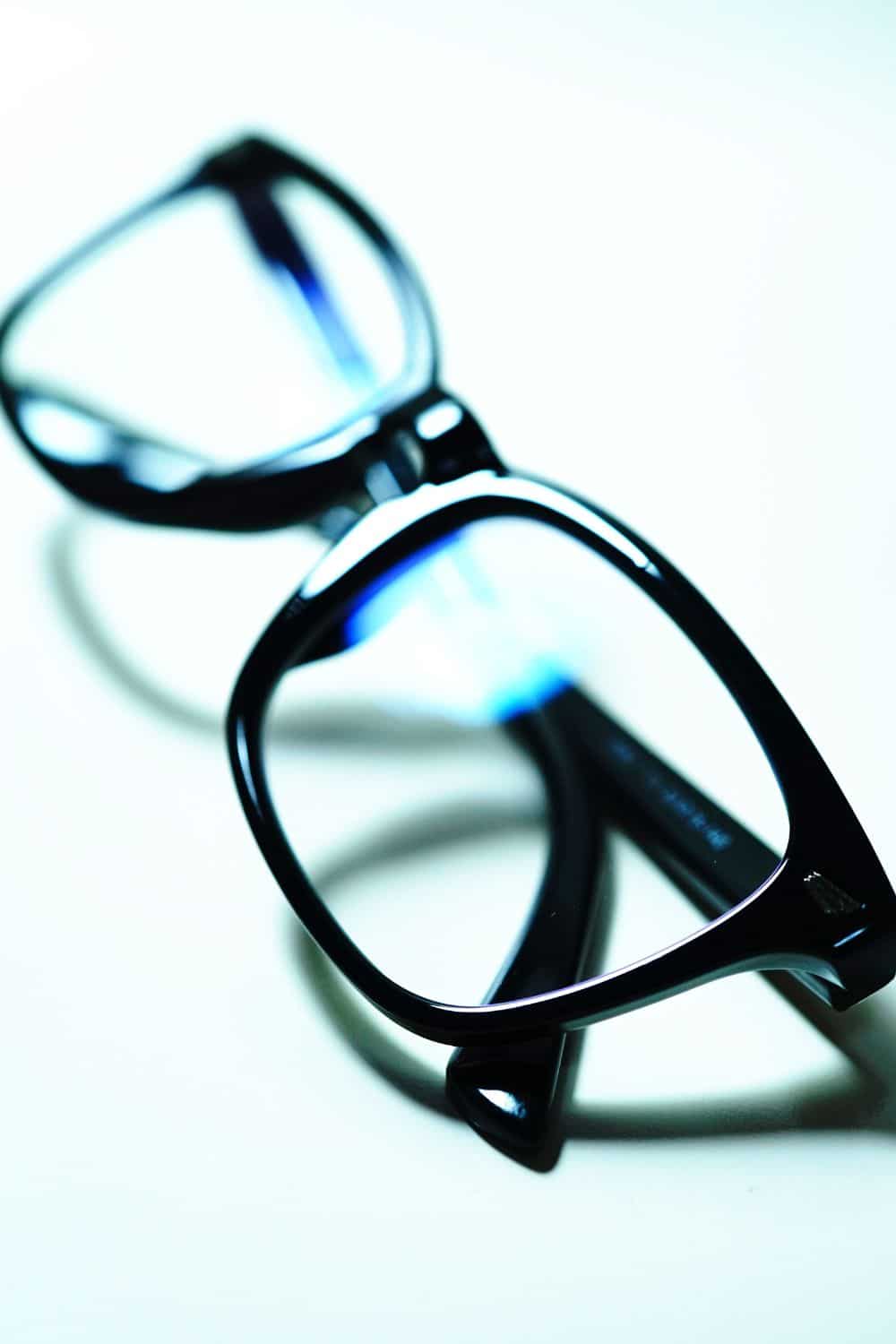 6. Look for Warranty and Return Policies
Reliable sellers often provide warranties and fair return policies to ensure customer satisfaction. Check for these details before making a purchase, as they demonstrate the seller's confidence in their product's quality. A warranty can provide peace of mind in case of manufacturing defects, while a flexible return policy allows you to exchange or return the glasses if they don't meet your expectations.
7. Consult with an Eye Care Professional
While blue light glasses can be beneficial for many individuals, it's always wise to consult with an eye care professional, such as an optometrist or ophthalmologist. They can evaluate your specific eye health needs and provide recommendations tailored to your requirements. This professional guidance ensures that you make an informed decision and receive the appropriate level of blue light protection.
8. Verify Blue Light Testing and Certifications
To ensure the credibility of blue light glasses, look for products that have undergone third-party testing and obtained relevant certifications. Look for certifications such as the American National Standards Institute (ANSI) or International Electrotechnical Commission (IEC) standards. These certifications validate that the glasses effectively block or filter blue light within specific parameters. By choosing glasses with recognized certifications, you can have confidence in their ability to provide the desired level of protection.
9. Consider Lens Material and Quality
Pay attention to the material and quality of the lenses when purchasing blue light glasses online. Polycarbonate lenses are a popular choice due to their durability and impact resistance. They are also lightweight, making them comfortable for prolonged use. Additionally, consider lenses with anti-scratch and anti-glare coatings, as these features enhance visual clarity and protect the lenses from damage. High-quality lenses ensure optimal performance and longevity of your blue light glasses.
10. Compare Prices and Value
While price shouldn't be the sole determining factor, it's essential to compare prices and evaluate the value you're getting for your investment. Be cautious of extremely low-priced blue light glasses, as they may not have very good quality or lack the necessary blue light filtering technology. On the other hand, excessively high-priced glasses may not necessarily provide better protection. Find a balance by considering the reputation of the brand, the quality of the product, and customer reviews to ensure you're getting a fair deal that aligns with your budget and needs.
In the age of online shopping, buying blue light glasses can be a convenient and effective way to protect your eyes from the harmful effects of blue light. By following these trustworthy tips, you can confidently navigate the online marketplace and choose high-quality blue light glasses that suit your needs. Prioritize eye health and make a wise investment in protecting your vision for years to come!