Looking for the best giveaways around? Look no further than my Monday Giveaway Linkup! Link up your own giveaways or enter some great giveaways.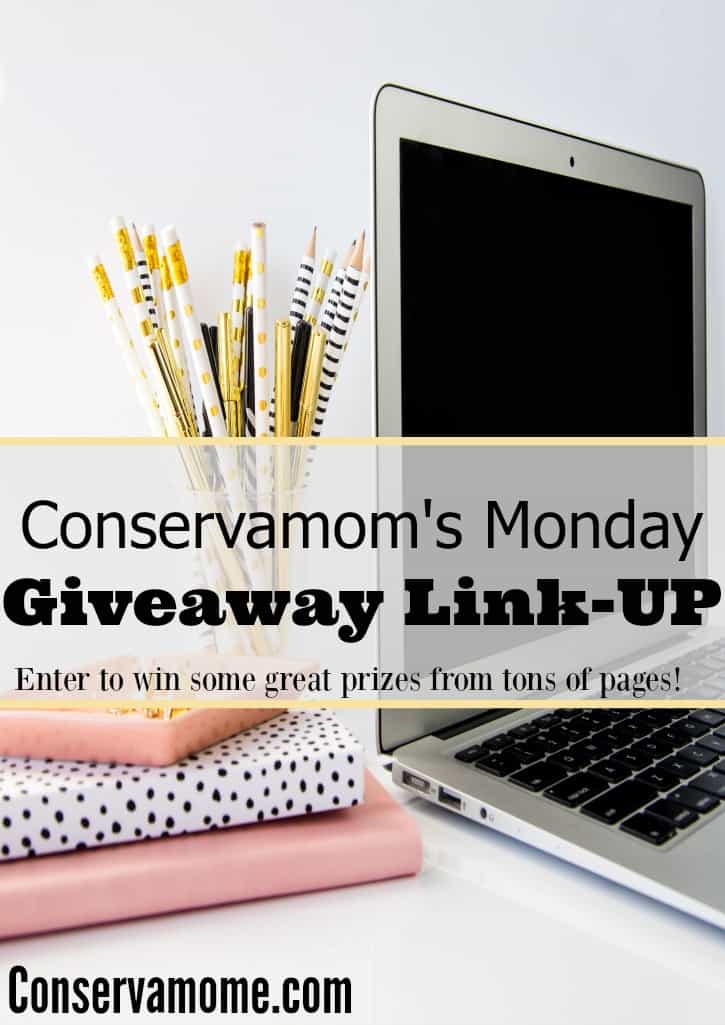 Enter to win
Everyone loves to win great prizes because let's face it, who wouldn't love to win some fantastic prizes. There are so many ways to win prizes, money and much needed fun. Not only do you get to win some great prizes but you get to check out some fantastic pages in the mean time.
Giveaways are also a fun way to learn some new info along the way. So what are you waiting for? Head over and check out some fantastic giveaways starting with some great ones right here on Conservamom!
Check out the great giveaways going on over on my page:
Ongoing Giveaway link up
Check out some great giveaways going on over at other pages. Link up your giveaways or enter some great ones.
Next, head below and check out some great giveaways below.
Bloggers and Page Admins, if you're linking a giveaway below make sure and write the ending date, giveaway description and if possible if it's open to US/CA /Both or World wide.
For Example: Giveaway ends 1/19 open to US & Can
Finally, Good luck on entering some great giveaways. Most important don't forget to check out the great pages hosting these fun giveaways. Many of them either self sponsor the giveaways or have gone out of their way to bring them to you so showing them some love is always appreciated by all.
Most important, Have fun and remember to always come back for the daily entries. Those always help accumulate entries and help your chances of winning.
Good luck and I hope you win some great prizes!
Remember to write the ending date ex: Giveaway ends (date)