Do you have a Marvel fan in your home? Then you need to check out these Free Printable Marvelous Superhero Lunch Box Notes & Jokes. These Marvel Themed lunchbox notes are the perfect way to add a little fun to their day.
Marvel Themed Lunch fun
I am a huge Marvel fan. That in turn means I've got some little Marvel Fans living in my home. When my little guy had his 100 Days of School this year he event went for a Marvel Themed 100 Day project filled with 100 Stars. It really was a no brainer to create such a fun project with him because let's face it he's a fan.
That's why I find it a blast to create projects and ideas that go along with the Marvel Theme in our home. One fun way to show my little ones I care is sending them these fun Marvel Themed Jokes and notes in their lunch box.
I really hadn't thought of doing them but a friend suggested it ,and let me tell you they were a hit. I even slip them into my daughter's lunch box because let's face it who doesn't love a little Captain America 🙂
These were such a blast to make and so I wanted to share them with my readers. This includes two separate printables one is of Marvelous Lunchbox jokes(click here to print)
Lunch box Jokes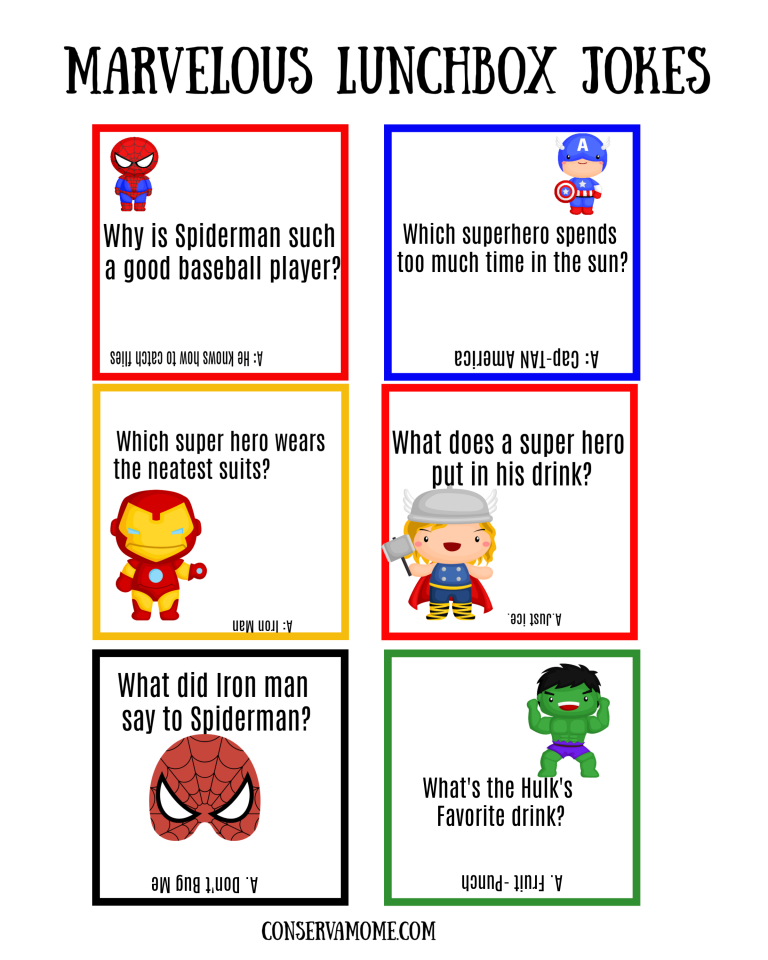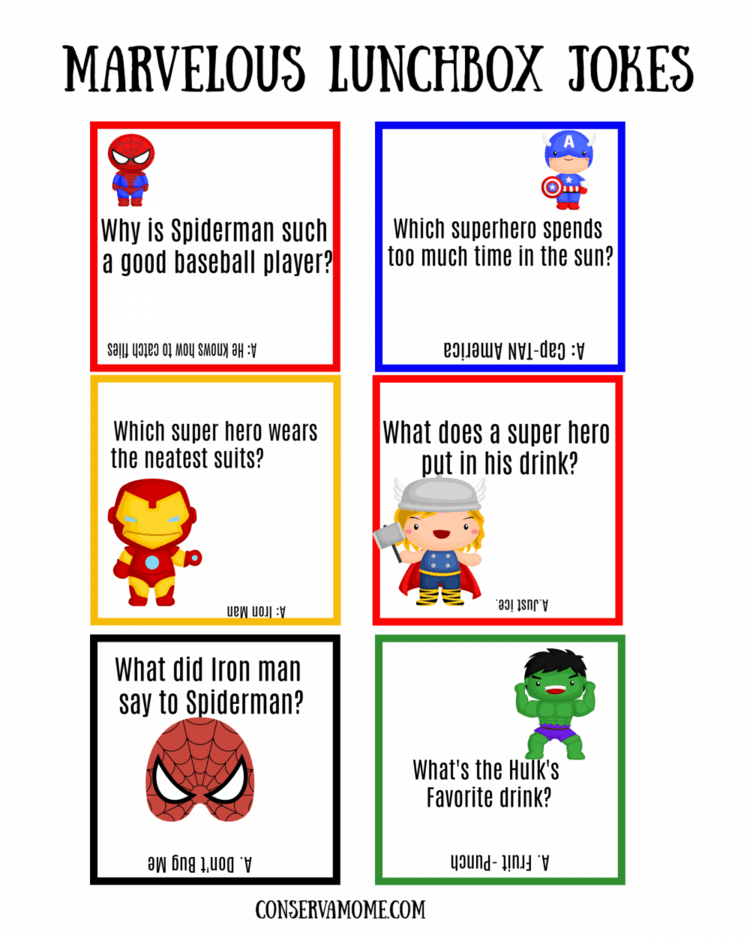 The other is for uplifting Marvel lunch box notes you can print here to send your kids while they're away .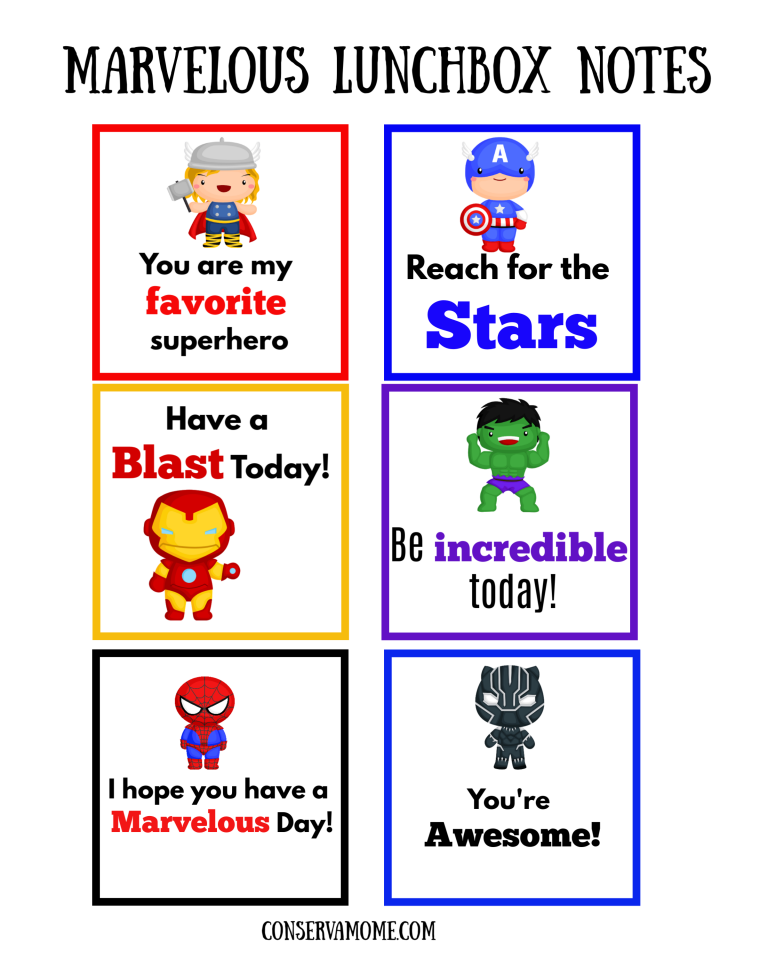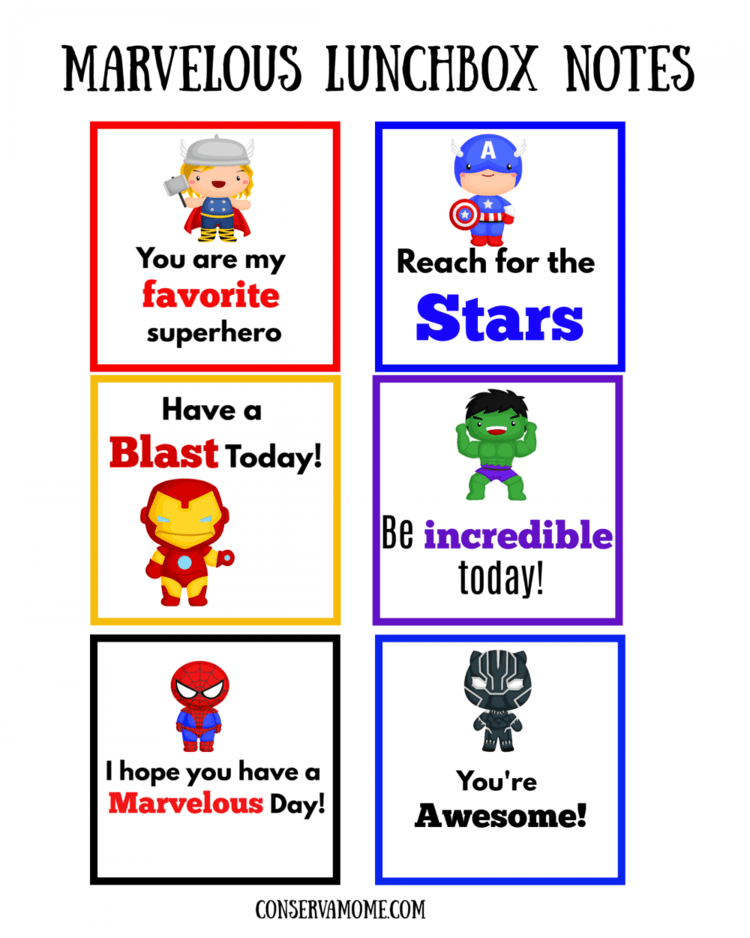 These are some cute jokes you can print out. Just click on the above links or pictures and hit print. You can just cut them and place them in your little one's lunch box.
Looking for more Marvel Themed fun? Check out these 25+ Avengers Crafts & Recipes here.