Looking for some fun Elf on the Shelf Ideas and Crafts then you've come to the right place. Here's a fun round up of elf on the shelf crafts and ideas that will be a blast and give you creative suggestions for your little friend that will last the whole month.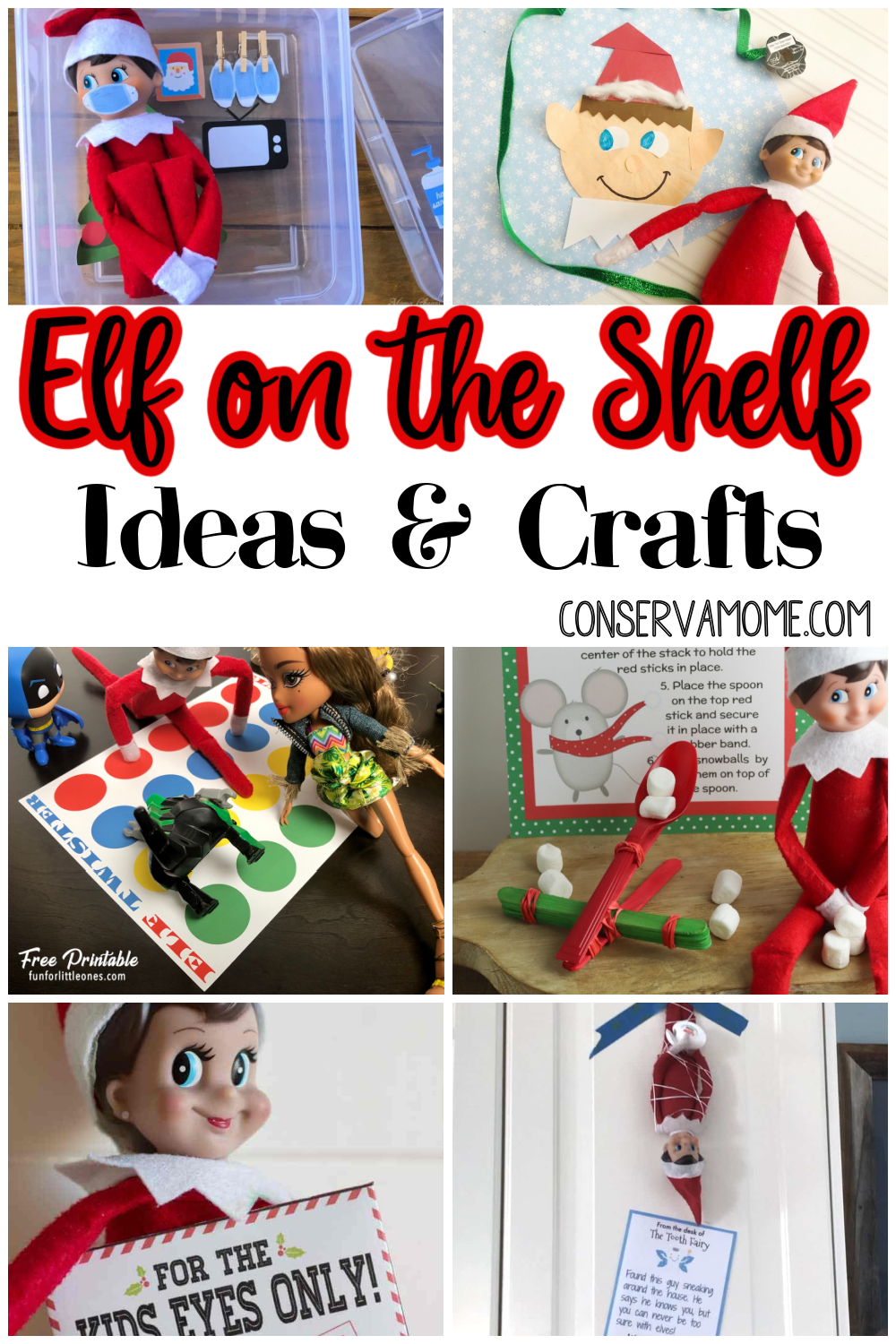 *This post contains affiliate links. That means that if you make a purchase after clicking on a link I may earn a small commission at no extra cost to you
Elf on the Shelf Ideas and Crafts
Elf on the shelf is a staple in our home once December hits. It's such a fun time for kids to have a little magic in their lives. There are so many unique and fun ideas to make elf on the shelf a magical experience for all. Even for parents that lack creativity like myself this fun round up of ideas and crafts will be a giant help.
It is just about time for Mr. Elf to make his debut! While the kids are probably getting excited, us parents will be frantically looking for ideas on the different things we can do.
Fortunately, there are a lot of different ideas floating around out there that you can use. To make the holidays even more fun, incorporating some fun elf crafts into the mix will have the kids getting creative during the holidays.
While the ideas below are free, here's a couple you can buy to help set things up for the season:

These elf on the shelf ideas are easy and fun. Kids will love making the crafts and the ideas included will give you some fun ways for Mr. Elf to make his presence known each day.
Elf on the Shelf Ideas and Crafts
Looking for more Christmas fun? Check out this fun Santa toilet paper roll craft!