Making a gorgeous swirl cake just got easier. Check out this easy tutorial to help you make an Easy Zebra Fondant Cake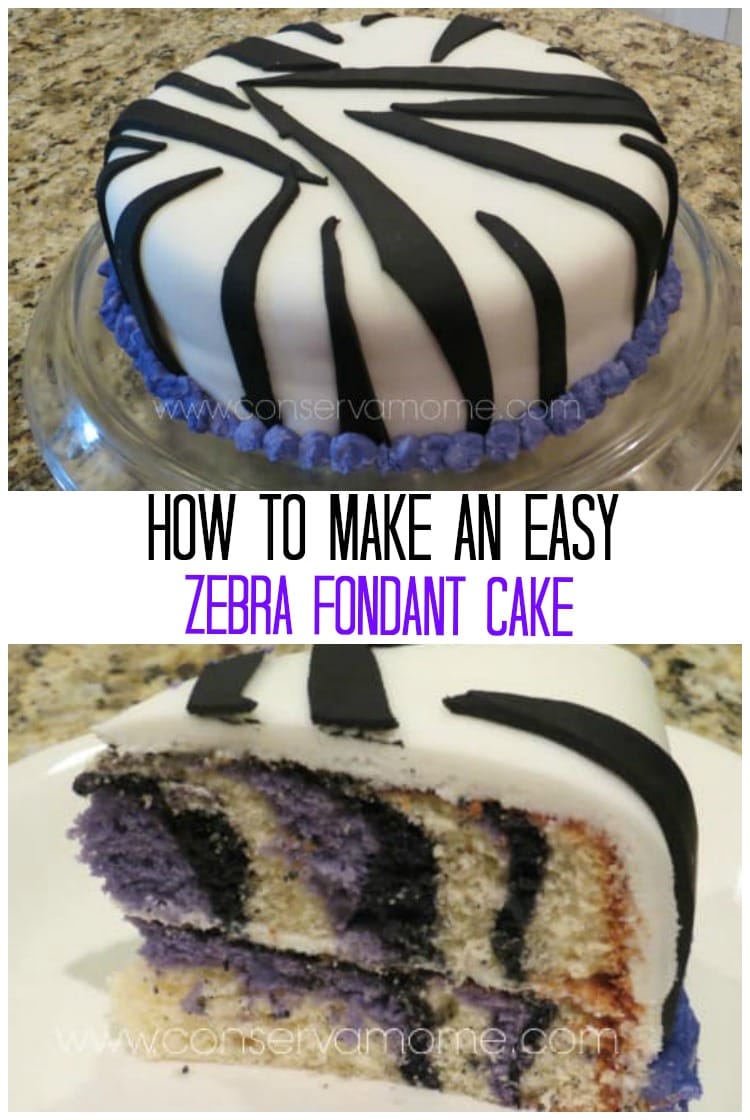 Easy Zebra Fondant Cake
I have to admit something. I have champagne taste on a beer budget. With 4 kids soon to be 5, making birthday cakes has become somewhat of a necessity.
However, with my kids a simple box cake won't cut it because of the many different themes they choose for their birthdays. My 4 year old is obsessed with Zebras and as a surprise I came up with a fun and EASY cake that anyone could make. So easy yet so cute no one will ever have to know how simple it was to make.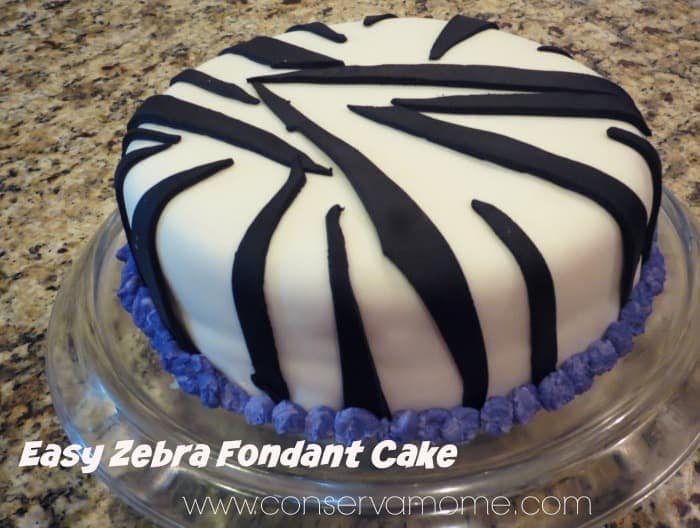 I never stick to one basic cake recipe but you can easily use anyone batter you have. You could even use a box cake recipe it's up to you! I then divided the batter in 2 parts.
One I Left the basic butter cake color, then I divided the other one into two and using gel food paint (Make sure it's Gel!) and I painted one black and one purple (although you can choose whatever color scheme you would like for example: Hot pink,Green,etc..).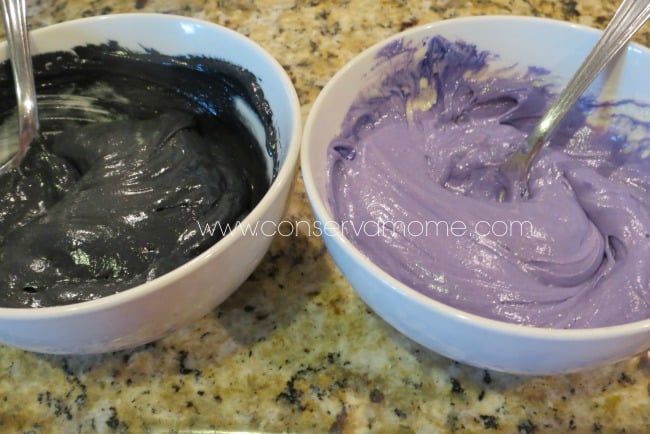 I then poured it into two round 9 inch cake pans starting with the non colored batter first, then the black, then the purple using a measuring cup.
I alternate making sure I shake the pan every time I pour a color in to spread the batter out.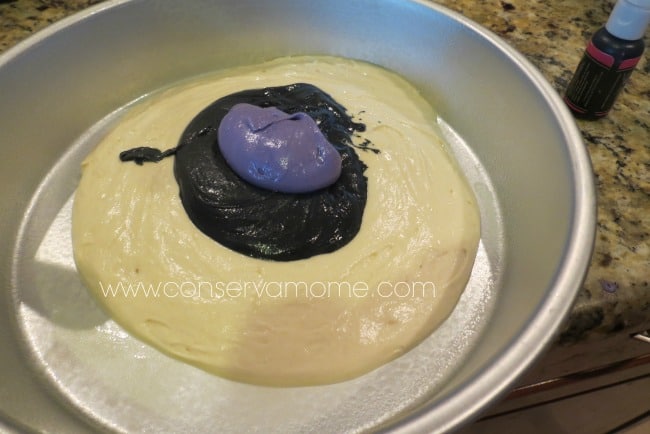 It will look thin once you finish but it will rise 🙂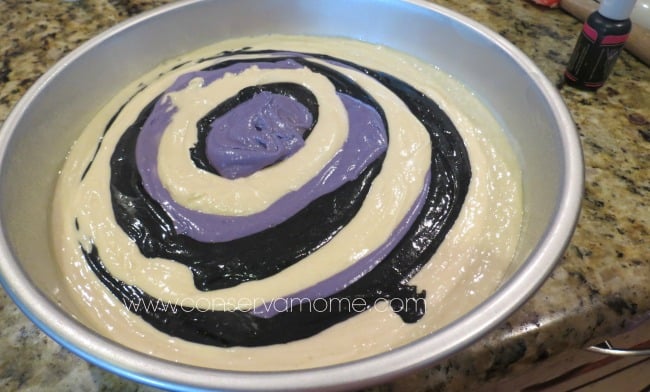 You will even end up with two different looking cake batters but that's ok 🙂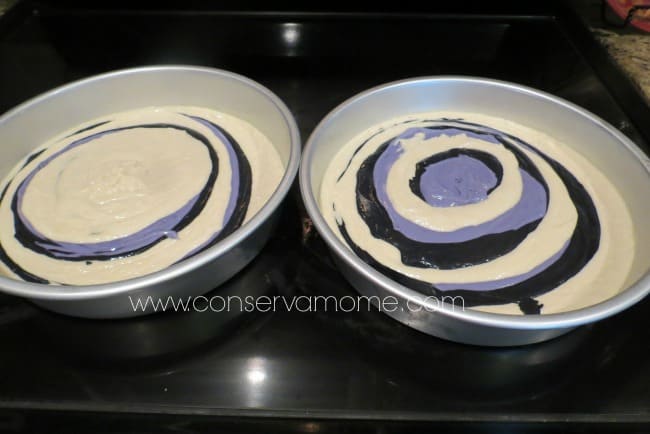 Bake as long as your recipe calls for,but remember not to over bake because you'll get a dry cake if you do.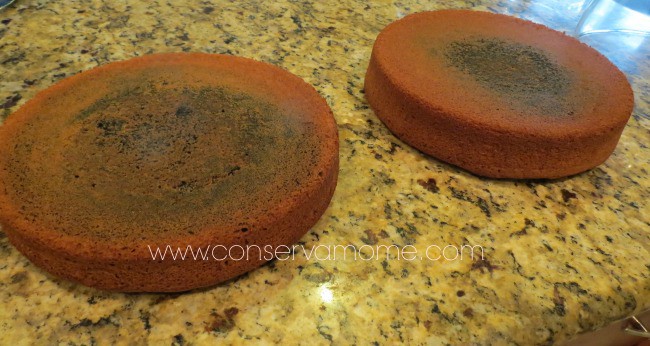 Level the cakes out and then cover the top of one with butter cream and stack the other one on top and cover the whole cake with more butter cream until you can't see the cake anymore.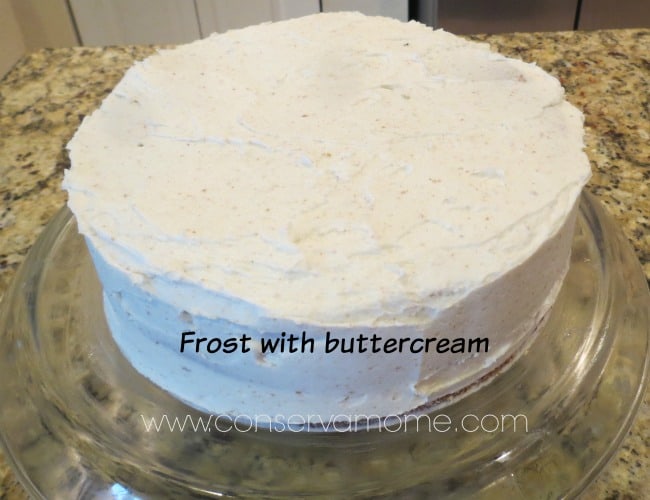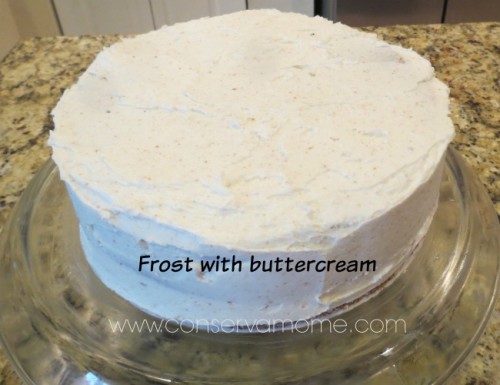 I use an easy butter cream recipe you can find below:
Easy Buttercream recipe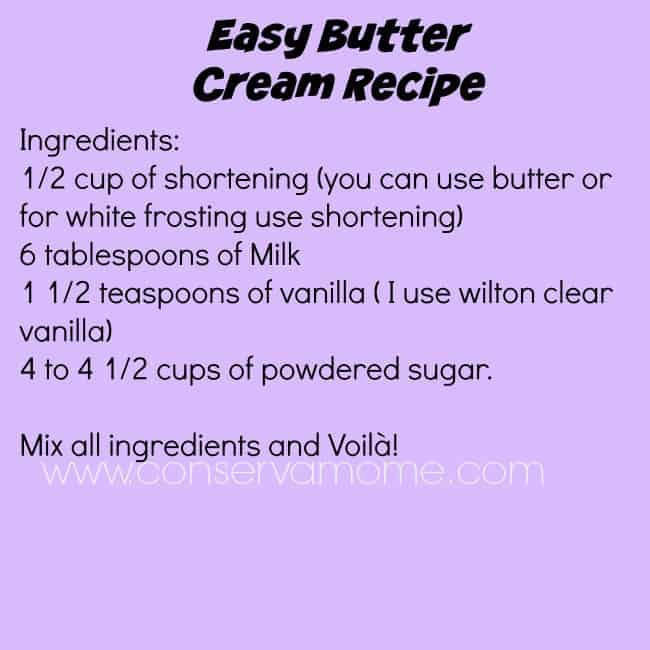 Once you've covered the cake with butter cream wait about ten minutes for it to set a bit and then roll out fondant. I bought the ready made Wilton fondant in white and black.
You can just follow instruction on how thick to roll it out but I highly recommend you do it on wax or parchment paper to prevent sticking.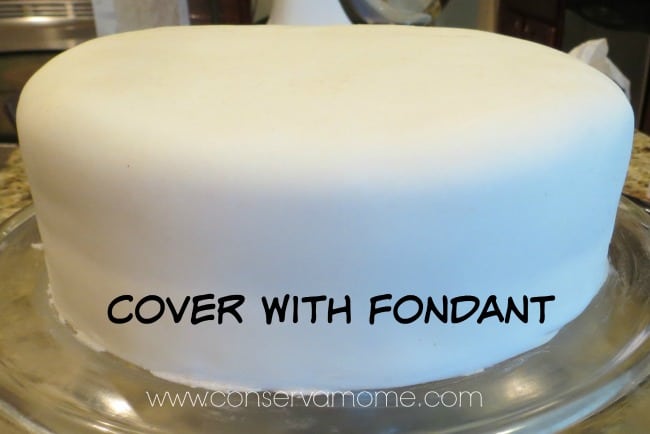 I then rolled out black fondant and began slicing into various lines like below.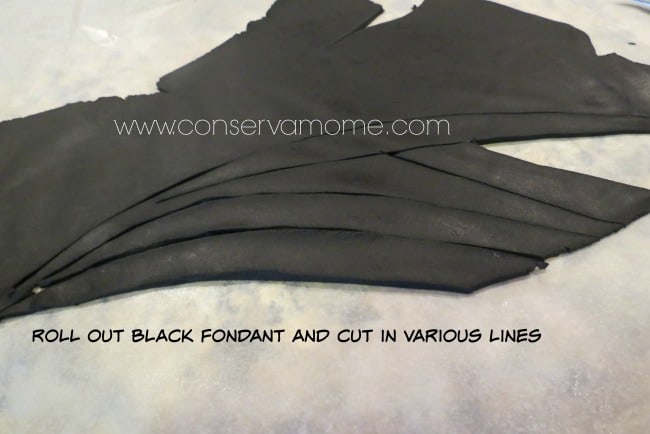 And just place all over your white fondant. There's no rhyme or reason to the pattern it can be unique to you.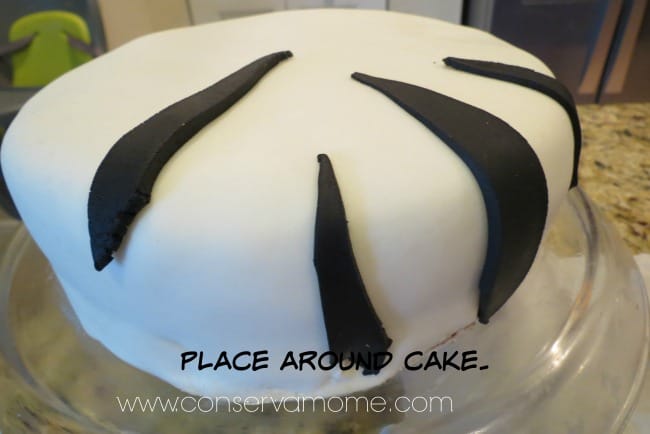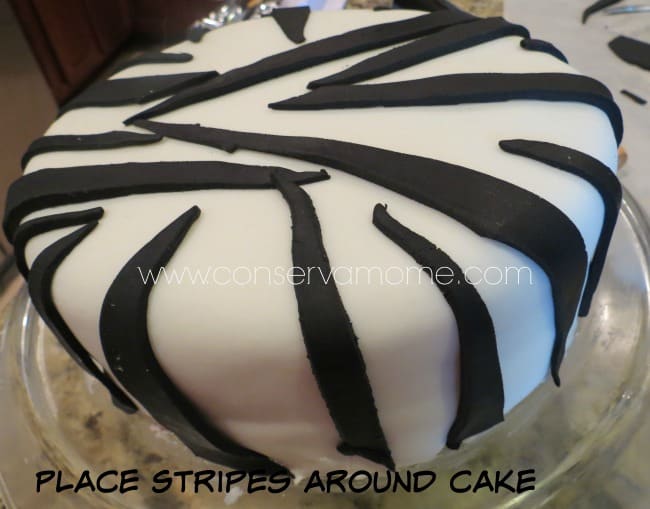 I then used what was left of the butter cream.Then I painted it with the purple gel color and trimmed the bottom of the cake. I don't just do this for esthetic reasons but it helps cover any imperfections.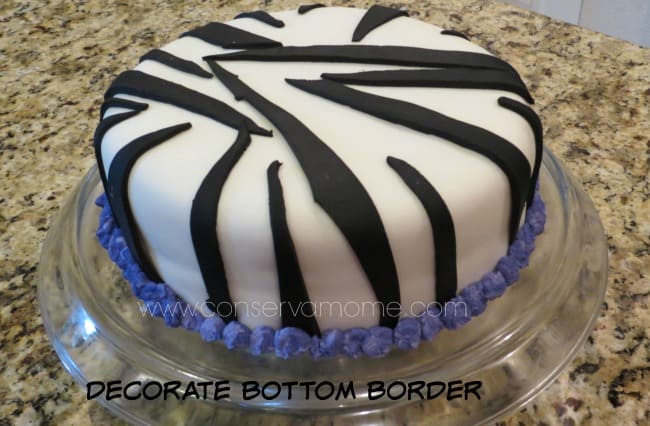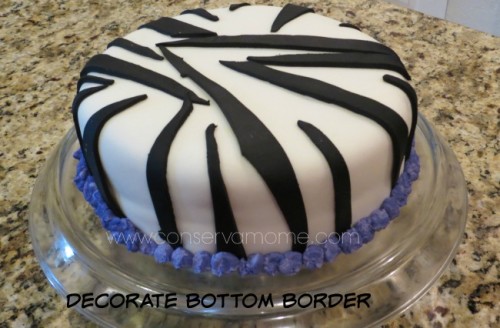 The beauty of this cake is not only on the outside but on the inside. When you cut it you will also get a fun zebra print as well.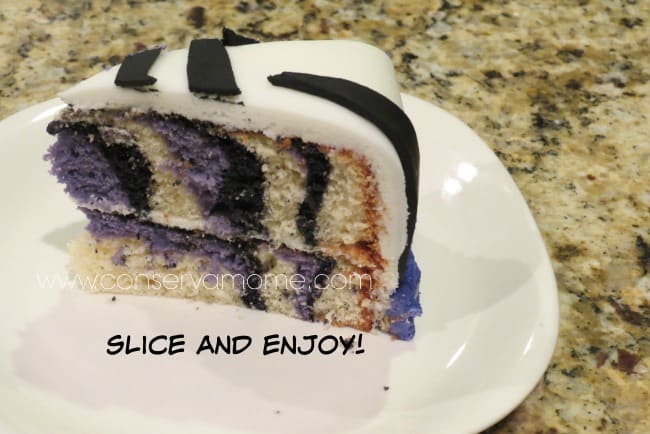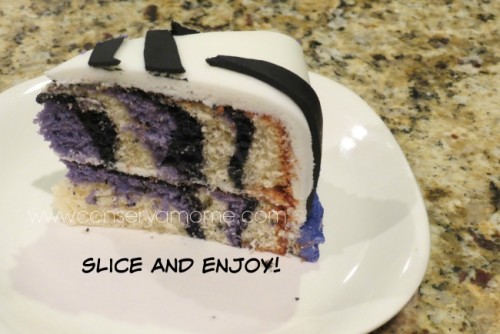 This is such an easy recipe to follow and make. I have no cake decorating experience or knowledge yet I was able to make this and you will too!
Save